Commission-free trading is the future. Some financial technology companies know this, and that's why platforms such as Webull and Robinhood have taken off like a rocket.
With millions of active users, Webull is one of the most popular stock trading apps in the United States.
Retail investors made their mark last year, and this year is shaping up to be remarkable as well (think GameStop and stock market mania).
Is Webull available to Canadians? What alternative trading apps can you use to cut your investment fees?
Is Webull Available in Canada?
Webull is currently not available in Canada. Countries supported by the platform include the United States, China, the Philippines, India, Korea, Malaysia, Japan, Brazil, and Turkey.
U.S residents who want to open a brokerage account are required to:
Be at least 18 years of age
Have a valid Social Security Number (SSN)
Have a legal resident address in the U.S.
Hold U.S. citizenship, permanent residency, or have a valid U.S. visa
What is Webull?
Webull is a trading platform offering commission-free trades in stocks, Exchange Traded Funds (ETFs), options, American Depositary Receipts (ADRs), and cryptocurrencies.
The company was founded in 2017 and is a member of the Financial Industry Regulatory Authority (FINRA) and Securities Investor Protection Corporation (SIPC).
Webull has millions of users and is one of the main competitors to Robinhood, another commission-free trading app.
Features of Webull
A summary of the features you can expect on the Webull platform include:
Multiple Account Types: You can open a personal taxable investment account or an IRA (traditional, Roth, or rollover IRA).
Commission-Free Trade: You don't pay commissions when buying or selling U.S.-listed stocks, ETFs, and options. Standard regulatory fees by SEC, FINRA, and OCC may apply (minimal).
User-Friendly: The platform is versatile and can be easily accessed using a smartphone app or via the desktop interface.
Free Trading Tools: Traders get access to free technical and fundamental analysis tools, stock screeners, and "real-time" market data. Note that advanced quotes require a subscription.
Margin Trading: Active and advanced traders can access margins with interest rates ranging from 3.99% to 6.99%.
Where Webull Falls Short
The app does not support mutual funds or bonds and requires a subscription if you want access to more in-depth level 2 market data.
Some users complain that customer support is slow or limited.
Lastly, it does not offer a high-yield savings account which is a popular feature on some other platforms.
Alternatives to Webull in Canada
There are alternatives to Webull in Canada that offer commission-free trading.
The most popular is Wealthsimple Trade. A second option is Questrade if you are looking to buy ETFs.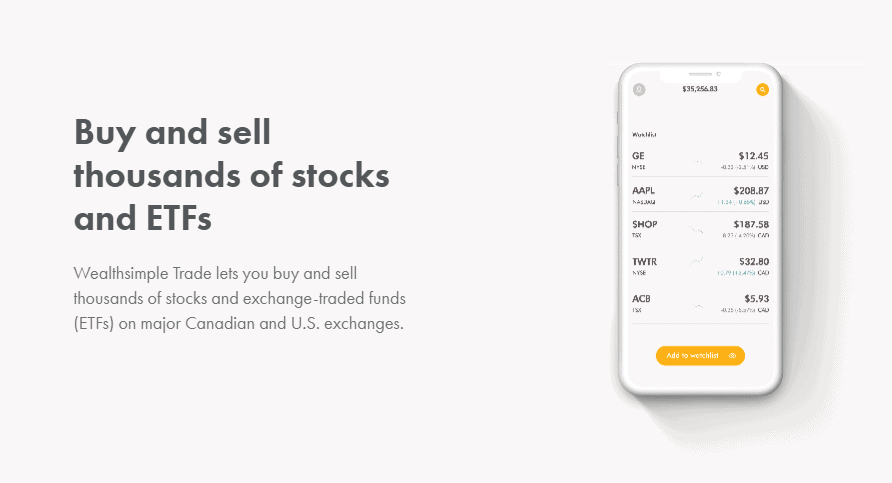 1. Wealthsimple Trade
Wealthsimple Trade is the only trading app in Canada that offers no-fee trades for stocks and ETFs, whether you are buying or selling.
Similar to Webull, this platform does not require a minimum investment or balance before you can start trading.
Key features to note for Wealthsimple Trade include:
Multiple Account Options: You can invest in a taxable account or open an RRSP or TFSA.
Assets Offered: Clients can buy stocks and ETFs, including those listed on Canadian and U.S. exchanges. If you want to trade cryptocurrencies, you can do so via Wealthsimple Crypto, which is hosted on the same platform.
Commission-Free Trading: There are no trading commissions for buying or selling stocks and ETFs. If the asset you buy is listed in USD, currency exchange fees may apply.
Available on Multiple Devices: The Wealthsimple Trade app is well-rated on the App Store and Google Play Store. You can also use the recently introduced desktop/web interface if you prefer that.
Security: Your account is insured by the Canadian Investor Protection Fund (CIPF) for up to $1 million.
Where Wealthsimple Trade Falls Short
It doesn't offer mutual funds, bonds, or options trading.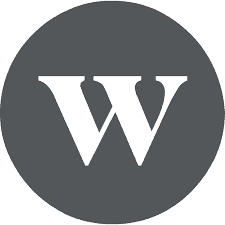 Trade stocks and ETFs for free
Great trading platform for beginners
$25 cash bonus when you deposit $200+
Transfer fees waived up to $150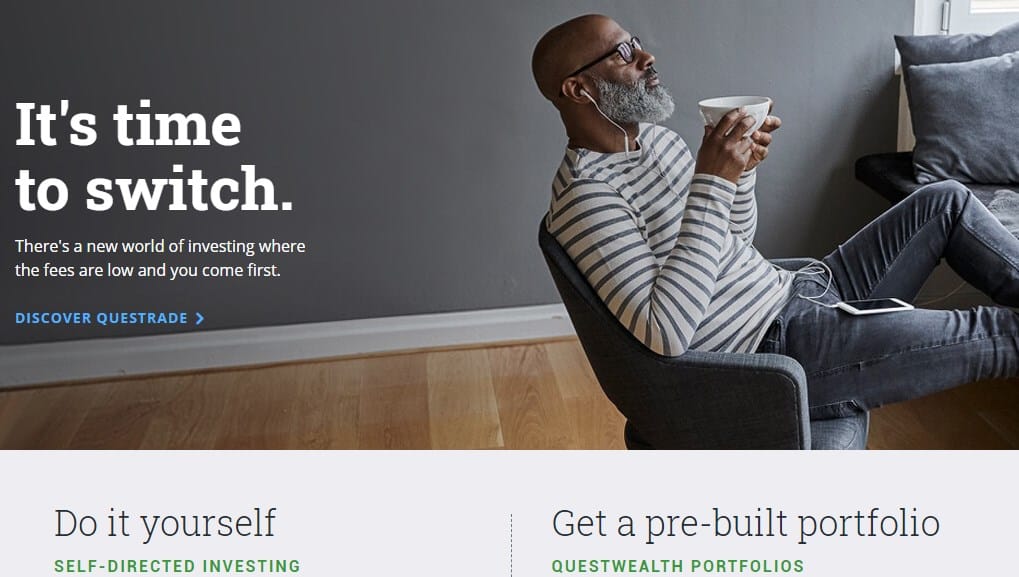 2. Questrade
Questrade is a discount brokerage platform offering commission-free trades when you buy ETFs.
On Questrade, you can expect:
Commission-Free ETFs: Purchases are free; however, you pay a small fee when you sell ($4.95 – $9.95 per trade). Purchases and sales of stocks incur a trading fee.
Multiple Accounts: You can open registered (i.e. TFSA, RRSP, RESP, RRIF) accounts and non-registered accounts (personal and corporate).
Multiple Investment Assets: Including stocks, options, currencies, ETFs, mutual funds, GICs, CFDs, and more.
Security: Similar to Wealthsimple Trade, Questrade accounts enjoy CIPF – protection.
Promotion: When you open a new account and deposit $1000 or more, you receive $50 in free trades. You can also use our promo code (SAVVY50).
Where Questrade Falls Short
Questrade does not offer free stock trades.
Also, you need at least $1000 to begin trading on the platform.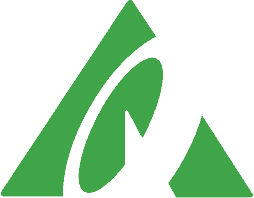 Trade stocks, ETFs, options, etc.
Low and competitive trading fees
Top platform for advanced traders
Get $50 trade credit with $1,000 funding
Webull vs. Wealthsimple vs. Questrade
The table below shows how Wealthsimple, Webull, and Questrade compare.
Features
Wealthsimple
Webull
Questrade
Account minimum
$0
$0
$1,000
Stock commissions
$0
$0
$4.95 to $9.95/trade
ETF commissions
$0
$0
$0 for purchases; up to $9.95/trade when selling
Options commissions
N/A
$0
$9.95 + $1 per contract
Investment products
Stocks, ETFs, and crypto
Stocks, ETFs, options, ADRs, crypto
Stocks, ETFs, mutual funds,
GICs, options, bonds, FX, CFDs, IPOS
Account types
RRSP, TFSA, and personal non-registered
Personal taxable and IRA
TFSA, RRSP, RESP, margin, corporate, LIRA
Mobile trading platform
Yes
Yes
Yes
Desktop trading platform
Yes
Yes
Yes
Market research tools
Basic
Advanced options available
Advanced options available
Security
CIPF-insurance up to $1 million; 2FA
SIPC protection up to $500,000
CIPF-protection up to $1million; 2FA
Promotion
Get a $25 bonus when you fund your account with at least $150
N/A
Get $50 in free trades when you fund your account with at least $1,000
Other accounts offered
High-interest savings account,
cryptocurrency trading; socially responsible investing, managed portfolios
N/A
Managed portfolios and socially responsible investing
Apply
Wealthsimple Trade
Not available in Canada
Questrade
Platform review
Learn more
–
Learn more
Webull Canada FAQs
In which countries is Webull supported?
Webull can be used in the United States, Japan, China, Korea, India, Brazil, Turkey, and the Philippines.
What trading apps can I use instead of Webull?
In Canada, you can use Wealthsimple Trade for free stock trading. In the U.S., options include Robinhood, SoFi, and ExTrade.
How does Wealthsimple Trade make money?
When you trade U.S.-listed stocks that are priced in USD, you pay a currency exchange fee. This fee does not apply to stocks and ETFs listed in CAD on the Toronto Stock Exchange.
When will Webull be available in Canada?
The company has mentioned that they are looking at expanding operations to other countries; however, it is unknown whether that includes Canada or when.
Webull Canada: Investing Apps Like Webull in Canada
Summary
Is the Webull app available in Canada? Learn about stock trading apps like Webull offering commission-free trading in Canada, plus a Webull vs. Wealthsimple Trade vs. Questrade comparison.
Pros
Commission-free trading
User-friendly platform
No minimum deposit
Cons
Does not offer mutual funds
No live support
Limited educational resources