Wealthsimple vs. Tangerine – which one should you choose for managing your money?
Wealthsimple and Tangerine Bank are two of the most popular financial institutions in Canada.
I have accounts with both companies, and in your search for an investing platform or a cash back credit card, you may find that they also meet your needs.
Wealthsimple is my top choice for low-fee professional portfolio management, and if you are a self-directed investor, its commission-free stock trading platform is one of the best.
Tangerine offers a great combination of savings, chequing, and credit card accounts that can replace your traditional bank while saving you on fees.
This Wealthsimple vs. Tangerine comparison summarizes the service they offer, investment accounts you can open, the fees they charge, and their pros and cons.
What is Wealthsimple?
Wealthsimple is a financial technology company launched in 2014 to simplify investing for everyday Canadians.
It is backed by some of the largest financial institutions and tech investors in the world, including Power Financial Group, Allianz X, Meritech, Greylock, and several others.
As per its website, Wealthsimple has over 1.5 million users across its products and $15 billion in assets under management.
Wealthsimple's product offering now extends far beyond its flagship robo-advisor service.
It also offers the following:
Stock and ETF trading through Wealthsimple Trade
Tax filing services through Wealthsimple Tax
Money transfer via Wealthsimple Cash
A high interest savings account via Wealthsimple Save, and
Cryptocurrency trading through Wealthsimple Crypto
What is Tangerine?
Tangerine is an online bank owned by Scotiabank. It was originally launched in 1997 as ING DIRECT Canada and later rebranded as Tangerine after it was acquired by Scotiabank.
As an online bank, Tangerine offers free-saving opportunities when compared to banking with a traditional brick-and-mortar bank.
These savings/benefits include a no-fee chequing account, 'high' interest savings account rates, competitive mortgage rates, no-fee cash back credit cards, and more.
It also offers investment funds you can buy for your registered and non-registered accounts.
Learn more in this Tangerine review
Wealthsimple vs Tangerine Comparison
While both Wealthsimple and Tangerine offer some similar services, they differ in some areas.
Below, I will elaborate on the service each company provides and which one may be a better option based on what you are looking for.
Wealthsimple vs Tangerine: Investing
Wealthsimple Investment Services
You can invest your money through Wealthsimple using one or all of the following:
Wealthsimple Invest
This service removes the hassle of investing by having professional fund managers oversee your portfolio at a low management fee.
You can open an RRSP, TFSA, RESP, LIRA, personal, and business non-registered account.
The 0.50% annual management is a lot lower than the average mutual fund fee, which is around 2%. If your account balance exceeds $100,000, the fee drops to 0.40%.
When you open a Wealthsimple Invest account and fund it with $500 or more, you get a cash bonus.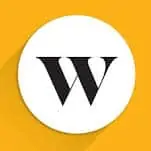 Professionally managed ETF portfolios
Multiple account types
Auto rebalancing and div reinvesting
Get a $25 bonus with a $500 deposit
You can use Wealthsimple Trade to buy and sell thousands of stocks and Exchange-Traded Funds for free.
That is, you don't pay trading commissions which typically cost up to $9.99 per trade.
This zero-commission platform is one of the best stock trading apps in Canada. You can open a TFSA, RRSP, or personal non-registered account.
Note that if you trade a U.S. asset, currency conversion fees apply. However, this is standard when you trade on any brokerage and don't have a USD balance.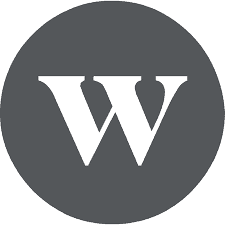 Trade stocks and ETFs for free
Great trading platform for beginners
$25 cash bonus when you deposit $200+
Transfer fees waived up to $150
Wealthsimple Crypto
Interested in buying cryptocurrencies? You can trade 50+ crypto coins using the Wealthsimple Crypto app.
This platform is regulated, making it one of the safer options for dabbling in crypto.
Tangerine Investments and Options
Tangerine Bank clients can open a variety of investment accounts, including these popular ones:
Registered Retirement Savings Plan
Tax-Free Savings Account
Registered Retirement Income Fund (RRIF)
Personal and Business non-registered investment account
In these accounts, you can hold Guaranteed Investment Certificates (GICs) and investment funds.
The investment funds available are categorized into two broad types: Core Portfolios and Global ETF Portfolios.
The Core Portfolios have a 1.06% management expense ratio (MER or annual fee), and you can choose from one of the free types based on your risk tolerance, investment objectives, and time horizon.
The Global Portfolios are cheaper with a 0.76% MER. They are also offered in three flavours to match different risk profiles.
GICs may be ideal if you want an almost risk-free investment. That said, their rates are sometimes lower than what you'd get with some savings accounts.
Verdict
If you want to grow your investment portfolio while avoiding expensive fees, Wealthsimple is a better choice.
It gives you multiple ways to invest (robo-advisor, self-directed investing, and alternative investments).
It doesn't offer GICs. For these guaranteed investment products, you can use Tangerine or your current bank.
Tangerine's Global ETF Portfolios offer many advantages you get with a robo-advisor (i.e. hands-free and lower fees).
That said, the cheaper option is still Wealthsimple.
Wealthsimple Vs. Tangerine: Banking
Wealthsimple Banking Services
Quick note: Wealthsimple is not a bank. In this section, I will discuss the various services it offers that can functionally replace your current bank accounts.
Wealthsimple Save
This is Wealthsimple's high-interest savings account. It pays 0.50% on your balance and has no monthly fees.
To access it, you must connect an external bank account to either deposit or withdraw funds.
Learn more in this review.
Wealthsimple Cash
This is a free money transfer app that makes it easy to send and receive money from anyone who has an account.
Users get a unique Dollar $ign (username), and there are no monthly account fees.
Wealthsimple Cash is similar to the popular Cash App in the U.S.
How does it factor into your everyday banking? It can help you save on Interac e-Transfer transaction fees if you only get a limited number with your chequing account.
Wealthsimple Cash Card
This prepaid cash back card works alongside the Wealthsimple Cash app. It offers 1% cash back on all purchases and can be used for online, in-store, and ATM transactions.
We recently ranked it as one of the best virtual credit cards in Canada.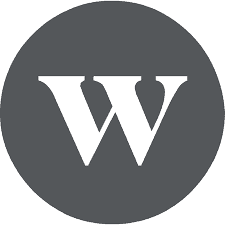 Prepaid Mastercard
1% cash back on all purchases
Free money transfer app
Access to virtual and physical card
Tangerine Banking Services
Tangerine offers many of the services you'd want in a bank.
These include savings, chequing, credit cards, loans, and mortgage accounts.
Tangerine Savings Account
You can open a Tangerine savings account for your TFSA, RRIF, US$ Savings, RRSP, business, and more.
The standard rate is 1.00%, however, you may benefit from the occasional promotional rate.
Tangerine Chequing Account
The no-fee Tangerine Chequing account has no monthly fees and includes unlimited free debit transactions (including Interac e-Transfers), plus free access to 3,500 Scotiabank ATMs.
Tangerine Credit Cards
Tangerine's cash back credit cards are among the best for everyday purchases.
Tangerine Money-Back Credit Card: Get up to 2% cash back on your spending in two categories and 0.50% on everything else.
This card has no annual fees. Learn more in this review.
Tangerine Money-Back Credit Card
Rewards: Earn up to 2% unlimited cash back in up to 3 spending categories and 0.50% on all other purchases.
Welcome offer: Get an extra 10% cash back on up to $1,000 in spending in the first 2 months ($100 value); 1.95% balance transfer rate for 6 months.
Interest rates: 19.95% for purchases, balance transfers, and cash advances.
Annual fee: $0
Tangerine World Mastercard: Earn up to 2% cash back on your spending in 2 categories (or 3 if you deposit your cash back in a Tangerine savings account) and 0.50% on everything else.
In addition, users enjoy access to rental car insurance, mobile device insurance, free Boing Wi-Fi, and more.
Learn more in this review.
Verdict
If you want to replace your bank and keep your savings, chequing, and credit card accounts in one place, Tangerine is the winner here.
You can get more for your savings by opening a savings account with EQ Bank or KOHO and linking your Tangerine Chequing account (for moving funds back and forth).
Wealthsimple vs Tangerine: Other Services
What else do Wealthsimple and Tangerine offer?
Wealthsimple Tax: You can file your tax return online using this tax software.
Tangerine: In addition to the service mentioned above, Tangerine also offers lines of credit and business banking.
Wealthsimple vs Tangerine: Fees
Here are some of the fees you can expect to pay:
Wealthsimple Fees
| | |
| --- | --- |
| Service | Fee |
| Wealthsimple Invest | 0.40% – 0.50% |
| Wealthsimple FX fee | 0.20% |
| Wealthsimple Trade commissions | $0 |
| Wealthsimple Trade FX fees | 1.50% |
| Paper account statement (WT) | $20 (electronic statements are free) |
| Broker-assisted phone trade (WT) | $45 |
Tangerine Fees
| | |
| --- | --- |
| Service | Fee |
| Chequebook | $50 (the first one is free) |
| Stop payment-cheques | $12.50 each (1 free per year) |
| Non-sufficient funds | $45 |
| Returned items | $7.50 |
| Non-Scotiabank ATM (Canada) | $1.50 |
| Non-Scotiabank ATM (international) | $3 |
| 1-year inactivity fee | $10 |
| Overdraft fee | $5 per use |
| Registered account transfer to another bank | $50 |
| Mutual fund investment | 1.06% |
| ETF portfolio | 0.76% |
Pros and Cons of Wealthsimple
The benefits of Wealthsimple include the following:
Access to professionally managed portfolios at a low cost
Trade stocks and ETFs without paying commissions
Access to high-interest savings accounts
Trade cryptocurrency on a regulated platform
Versatile web and mobile platforms
Multiple accounts and investment options
Free portfolio review and access to financial advice
Covers transfer fees when you move your accounts to Wealthsimple
No minimum investment amounts
Downsides
Wealthsimple does not fully replace your bank
Does not offer credit or personal loan accounts
Wealthsimple Trade and Crypto do not offer advanced trading tools
Pros and Cons of Tangerine
The benefits of Tangerine include:
It can replace your existing bank accounts
Provides access to a no-fee chequing account with unlimited transactions
You can invest using low-cost mutual funds and ETFs
Access to ATMs owned by Scotiabank (one of Canada's largest banks)
Downsides
The standard savings rates are low
Does not have a discount brokerage platform for DIY investors
Cheques are expensive after you exhaust the first free book
No fee savings on investment fees when you have a large balance
Tangerine vs Wealthsimple: Which Should You Choose?
While Tangerine and Wealthsimple overlap in their service offerings, there are major differences you should note when making your choice.
Wealthsimple has more robust investment offerings.
You can have professionals manage your money using low-cost ETFs, buy and sell stocks in your brokerage account, and even hold some crypto.
And you are saving money every step of the way compared to the alternatives.
For investing purposes, Wealthsimple is my top pick.
For your general banking, Tangerine has more to offer.
You could save money with its no-fee chequing account and also come out on top when using the Tangerine credit card.
Tangerine's savings account offers a 1.00% interest rate. For higher returns on your deposits, you can check EQ Bank and Neo Financial.
For a winning combo, you can do the following:
Investing:
Chequing:
Tangerine no-fee Chequing
Savings Account
EQ Bank Savings Plus Account, or
Neo Financial
Credit Card:
As you can see, there may be merit to using both platforms.
However, if your reason for reading this Wealthsimple vs. Tangerine review is to look for the optimal investment platform, Wealthsimple wins.
Wealthsimple vs Tangerine FAQ
Is my money safe with Wealthsimple?
Yes, Wealthsimple is safe. Your investments are protected against insolvency by the Canadian Investor Protection Fund (up to $1 million). And your cash deposits are insured by the Canada Deposit Insurance Corporation (CDIC) by up to $100,000.
Is my money safe with Tangerine?
Yes, Tangerine is safe. Your investments are protected by CIPF against insolvency, and cash deposits are guaranteed by the CDIC.
Related: