The fintech guys are coming, and they are probably already in a home near you!
While I deliberately wanted the foregoing introduction to sound alarming, this is just me poking fun.
The increasing popularity of financial technology companies like Wealthsimple, EQ Bank, KOHO, and STACK is good news for consumers who are cashing in on great rates and lower banking fees.
Read on to learn about what these hybrid bank accounts have to offer to Canadians.
Hybrid Bank Accounts in Canada
Last year, 76% of Canadians conducted most of their banking online. So, the rise of digital banks and hybrid online accounts appears to be a natural evolution of the banking and financial industry as a whole.
EQ Bank Savings Plus, Wealthsimple Save, and KOHO are hybrid accounts that combine savings and chequing features in ways we haven't seen before.
While online-only banks like Tangerine and Simplii have been paying interest on chequing accounts for some time, a hybrid account takes convenience a step further.
They offer a more fluid approach to saving, spending, investing, and banking in general.
If you keep a high chequing balance at your traditional bank to avoid the expensive monthly account fees, you now have alternatives.
1. EQ Bank Savings Plus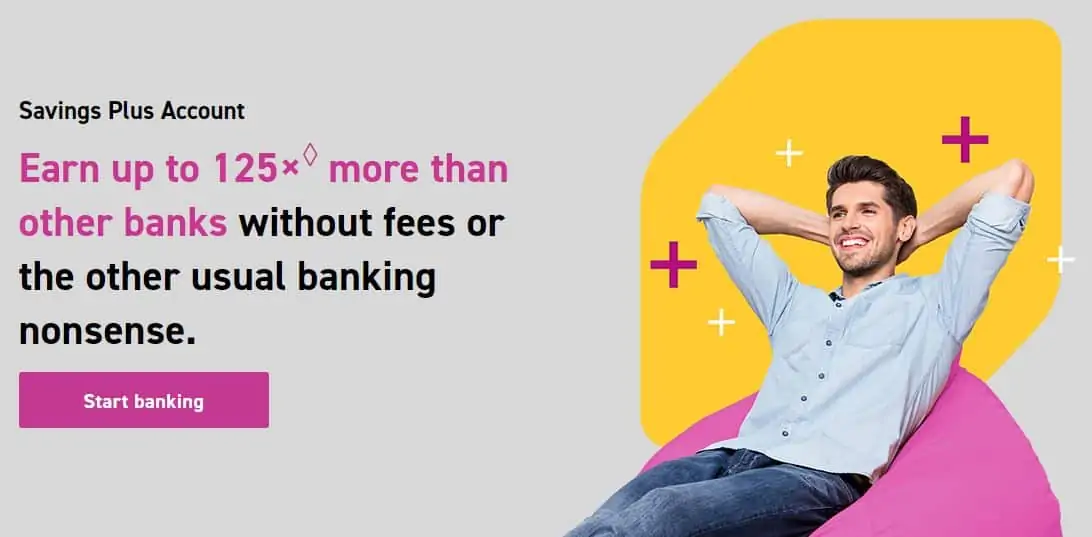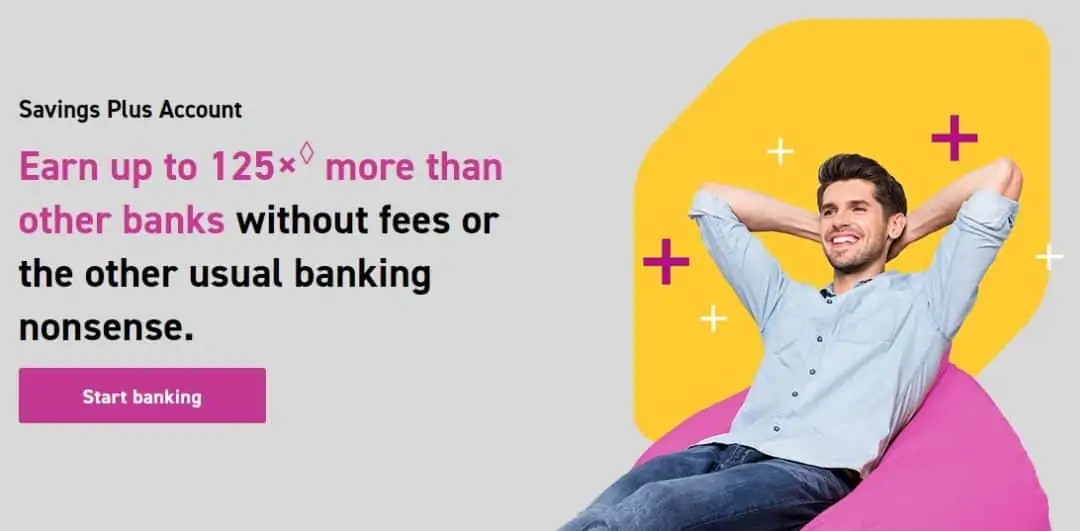 EQ Bank is the online banking arm of Equitable Bank, a Schedule I bank in Canada.
Their EQ Savings Plus account is a hybrid account that allows you to deposit money, make bill payments, send unlimited e-transfers and earn a high-interest rate.
Here are some of its top features:
A high-interest savings rate… one of the best non-teaser rates you will find in Canada
No monthly account fees
Unlimited free bill payments and electronic fund transfers
Unlimited free Interac e-Transfers
Free mobile cheque deposits
No minimum balance required
Cheap international money transfers
Deposit protection by the Canada Deposit Insurance Corporation (CDIC)
Joint accounts available
You will be hard-pressed to find better interest rates in Canada that are not promotional or only available for a limited period of time.
Note: This account is not available in Quebec. There is also a maximum balance of $200,000 per customer.
EQ Bank Savings Plus Account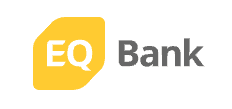 3.00%* non-promotional interest rate
Unlimited debits and bill payments
Unlimited Interac e-Transfers
No monthly account fees
Related posts:
2. KOHO
KOHO is one of the most popular free online hybrid accounts in Canada.
Along with its snappy prepaid Visa and app, KOHO offers access to a bunch of perks you won't find anywhere else, including up to 5% cash back reward on purchases.
When you sign up for an account here (referral code CASHBACK), you get a $20 welcome bonus after making your first purchase with the card.
Your KOHO account also offers:
1% cash back on grocery purchases and bill payments
Up to 5% cash back at select partners
Interest on your balance (0.50% to 4%)
No monthly fees on a regular account
Free unlimited transactions and e-Transfers
A top-rated budgeting phone app that has a 4.8/5 rating on the App Store
Automatic savings via Roundup
Joint accounts
Bonus cash back when you refer friends
Access to a Credit Builder Program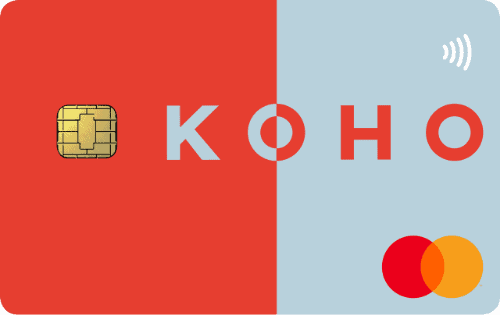 $20 sign up bonus after first purchase (use promo code CASHBACK)
Earn up to 5% cash back
Up to 4.00% savings interest on your balance
Unlimited Interac e-Transfers
Related posts:
3. Wealthsimple Save
Wealthsimple is Canada's most popular online wealth manager, with over $15 billion in assets under management.
The company offers low-fee investing in registered and non-registered accounts, a free online brokerage service, online tax returns, and, more recently, a fee-free cash account.
Wealthsimple Save offers:
A competitive interest rate
No monthly account fees or minimum balance
CDIC protection up to specified limits
Wealthsimple Save is available in all provinces and territories of Canada. Learn more in this review.
In addition to Wealthsimple Save, you can also open a free Wealthsimple Cash account and transfer money instantly to anyone on your contacts list who has a Wealthsimple Cash account.
Related posts:
EQ Bank Savings vs. Wealthsimpe Save vs. KOHO
Interest Rates: Of the three, EQ Bank offers the highest interest rate.
The savings rates available through these hybrid accounts generally beat anything the big banks. Even better, they are not teaser rates.
Flexibility: EQ Bank Savings and KOHO already offer free and unlimited transactions and electronic bill payments. Wealthsimple Cash offers free peer-to-peer money transfers.
One-Stop Solution: When you bank with KOHO, you still need a separate bank for your investments (e.g. TFSA and RRSP accounts) as it does not offer these accounts. With EQ Bank, you can save inside a TFSA or RRSP account. With Wealthsimple, you can also invest in low-cost ETFs and get a $25 cash bonus when you open an investment account.
Insurance: EQ Bank, KOHO, and Wealthsimple Save keep your funds with custodians that are CDIC members. CDIC protects your deposits from member firm insolvency up to $100,000.
Other Features and Perks:
An EQ Bank Savings Plus account can be used to send money abroad via Transferwise. It also offers a US Dollar Savings Account.
KOHO pays cash back on your purchases (up to 5% cash back), and you get a $20 bonus when you use the promo code CASHBACK during sign-up. The KOHO app can automatically round up and save your spare change.
Wealthsimple also offers a roundup option that automatically invests your spare change and a free platform for trading stocks and ETFs, aka Wealthsimple Trade.