Options trading is often seen as a complicated and advanced trading strategy. While there is a learning curve, trading options can provide a consistent flow of income and even act as a hedge against market volatility.
In Canada, options trading has historically been accompanied by high contract fees. Recently, one of Canada's best discount brokerages, Wealthsimple, has started to offer options trading for a select group of its customers.
As with its other products and services, Wealthsimple provides options trading at a fraction of the price of the big banks. With its low costs and web-based investing platform, Wealthsimple continues to provide a way for Canadians to take control of their finances.
This article will look at Wealthsimple's new options trading service and how it might just change the way you invest.
Understanding Options
What is options trading? Options are derivatives of an underlying asset like a stock or ETF. These contracts provide the buyer with the right, but not the obligation, to purchase the underlying asset at a specified price, the strike price, and by a specified date or expiration date.
Every options contract, whether it is a call or put, will have a strike price, a premium, and an expiration date. The value of the contract can fluctuate based on several factors, including the time until the expiration of the contract and the asset's price in relation to the strike price. Each contract represents a block of 100 shares of the underlying asset.
Investors can buy or sell options contracts. When you buy an option, you are essentially placing a bet on the direction of the stock's price. If you sell an option, you collect the premium the buyer pays for the contract.
There are two types of options contracts: calls and puts. Buying a long call allows investors to speculate on the price of the asset rising in the future. This is a bullish move. Selling a call is seen as a bearish move as you are counting on the stock price to stay below the strike price.
Buying a long put is a speculation on the price of the asset dropping lower, so it is bearish. But selling a put is bullish because you believe that the asset price will stay above the strike price of the contract.
How to Trade Options on Wealthsimple
Before you get started on trading options on Wealthsimple, you will need to apply to enable your accounts. As with most other brokerages, Wealthsimple requires you to pass a mini-interview.
This will show them that you are an experienced investor that has traded options before. If you haven't, Wealthsimple will require you to read some educational content before you are granted access.
Wealthsimple options are currently only available on its mobile app. The app is intuitive, but here is a brief step-by-step instruction on how to trade options on Wealthsimple:
Hit the Discover tab at the bottom of the app
Hit Options, then Get Started with Options
Find the stock symbol you would like to trade options for
Hit Buy or Sell, then Buy Options or Sell Options
Choose the contract from the stock's Option Chain
Choose your desired account for trading options on Wealthsimple
Enter the number of contracts you wish to buy or sell
Choose the limit price
Review the order details and hit Place Order
With just a few taps in the Wealthsimple mobile app, you can begin trading options in the palm of your hand.
Wealthsimple Options Fees
When it comes to options trading in Canada, the elephant in the room is always the fees involved. It should come as no surprise that some of the best options trading platforms in Canada are discount brokerages. Along with Wealthsimple, Questrade also offers options trading for Canadians.
Questrade has offered options for several years, and its Questrade Edge trading platform offers a more robust options experience. Like Wealthsimple, Questrade offers lower fees for both options and regular investing.
Wealthsimple's options fees seem much lower than other Canadian brokerages, and for the most part, they are. However, upon closer inspection, Wealthsimple's fees can quickly add up. Here is a table of Wealthsimple's options fees:
| | |
| --- | --- |
| Options Contract Fee | $2.00 per Contract (buy or sell) |
| Options Exercise Fee | $20.00 USD |
| Options Early Exercise Fee | $45.00 USD |
| Options Regulatory Fee | $0.01815 USD per contract |
| Options SEC Fee | $0.0000229 USD per gross dollar of sale, applied to sell transactions only |
As you can see, once you get into exercising options, the fees can start to add up. In comparison, Questrade and the big bank brokerages charge a higher per-contract fee but do not charge for exercising options contracts.
If you are wondering why options fees are charged in US Dollars, it is because most options are traded for American equities. Compared to the US, Canadian stock options are almost non-existent!
Types of Options Available on Wealthsimple
As of now, you can only trade two types of options on Wealthsimple: long calls and long puts. You cannot short a stock or buy or sell short calls or puts.
You also cannot trade 0DTE options which expire in the same session that you bought or sold them. The abbreviation 0DTE stands for 0 Days to Expiry.
Wealthsimple also does not offer margin accounts to their customers. This makes strategies like selling cash-secured puts difficult unless you have a sizable account balance.
Remember, for each put you sell, you will need to have the funds to cover 100 shares of that stock in case you get assigned.
Risks and Considerations of Options Trading with Wealthsimple
Options trading has a reputation for being riskier than investing in stocks. In certain situations, trading options can lead to unlimited downside risk.
If you are selling a put and the stock price crashes, you could potentially be stuck with 100 shares of the stock at the strike price that is much higher than the actual price.
There are ways to close out your options trade early, but this will also likely result in a loss. Options contract values are determined by the price of the underlying asset as well as the time until expiration.
As we get closer to the expiration date, the value of the contract's premium can erode. This is what is referred to as option time decay.
Finally, we mentioned that you would likely need a good amount of capital to begin trading options. You only need a small amount to buy options, but if you wish to earn income through selling options, it pays to have the funds available to cover your trade if it goes against you.
Consider practicing options in a practice account before trading your real money. It helps to learn exactly how the value of the option changes over time.
Trading options can be a rewarding strategy to supplement your investment portfolio, but diving in head first without any research or practice can increase the potential of making losing trades.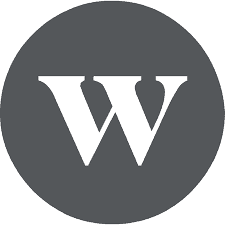 Trade stocks and ETFs for free
Best trading platform for beginners
Deposit $200+ to get a $25 cash bonus
Transfer fees waived up to $150
FAQs
Does Wealthsimple have options trading?
Yes, Wealthsimple now offers options trading. You can sign up at Wealthsimple to get started.
Can I trade options in a TFSA?
Yes, you can! You will need to ensure that the brokerage you use will allow options trading. You will also likely need to apply to have options enabled for your TFSA.
Is options trading safe?
It depends on how you use it. Options trading can be used in a controlled way to earn income through premiums using strategies like covered calls. But if you gamble on far out-of-the-money options, you will most likely end up losing money over the long run.
Related: