Wealthimple offers a variety of investment platforms for new and experienced investors to grow their portfolios while saving on investment fees.
Wealthsimple Invest is a managed investing service that offers hands-free portfolio management.
Wealthsimple Trade is the DIY discount brokerage platform you can use to buy your favourite stocks and ETFs without paying commissions.
Both platforms have similarities and differences you should be aware of before signing up.
This Wealthsimple Invest vs. Wealthsimple Trade comparison covers the products they cover, account options, trading fees, minimum investment, promotions, pros, and cons.
Exclusive Offers
Get a $25 bonus when you open a Wealthsimple Invest account and fund it with at least $500, or

Get a $25 bonus when you open a Wealthsimple Trade account and deposit $150 or more.
What is Wealthsimple Invest?
Wealthsimple Invest was Wealthsimple flagship product when it launched in 2014.
Popularly referred to as robo-advising, the "Invest" service helps Canadians automatically invest their money using low-cost ETFs.
When opening an account, you are required to answer a questionnaire that assesses your risk tolerance and recommends a portfolio that meets your needs.
The funds you contribute are invested on your behalf of Wealthsimple's portfolio managers.
They help you rebalance your portfolio as needed as the market changes, re-invest any dividends you earn and provide financial advice when you have questions.
If you want an expert to manage your money for you at an affordable cost, Wealthsimple Invest may be for you.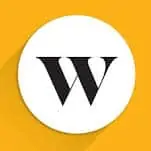 Professionally managed ETF portfolios
Multiple account types
Auto rebalancing and div reinvesting
Get a $25 bonus with a $500 deposit
What is Wealthsimple Trade?
Wealthsimple Trade is a commission-free stock trading platform.
You can think about investing in two ways. The first option is where professionals manage your portfolio and you pay them a 'management fee' to do so. This is what happens when you buy a mutual fund at your bank, or you invest using a robo-advisor.
The second option aka self-directed investing is where you are in charge of your investment portfolio and do the trading yourself.
Wealthsimple Trade puts you in the driver's seat and you get to pick which assets to buy and sell.
There is no access to financial advice on this platform as you are in charge.
If you want to cut your investment fees to the minimum and buy stocks or ETFs directly, Wealthsimple Trade may be for you.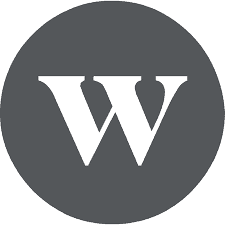 Trade stocks and ETFs for free
Great trading platform for beginners
$25 cash bonus when you deposit $200+
Transfer fees waived up to $150
Wealthsimple Invest vs Wealthsimple Trade
The two platforms intersect and differ in many areas.
Let us break them down.
Wealthsimple Invest vs Trade: Investment Products
Wealthsimple Invest portfolios are composed of ETFs.
Exchange-Traded Funds (ETFs) are like mutual funds, but they are passively managed and are traded throughout the day like stocks.
They generally have a lower management fee than mutual funds.
Each Wealthsimple Invest account includes between 8 and 10 ETFs, and each ETF belongs to a unique asset class, e.g. Canadian stocks, US stocks, Foreign stocks, Emerging market stocks, bonds, etc.
On Wealthsimple Trade, you can buy and sell thousands of stocks and ETFs in the Canadian and U.S. markets.
Wealthsimple's crypto trading platform is hosted on the "Trade" app, so you can sign up and easily trade cryptocurrencies as well as using one platform.
Wealthsimple Invest Vs. Trade: Investment Accounts
Both Wealthsimple Invest and Wealthsimple Trade offer RRSP, TFSA, and personal non-registered investment accounts.
In addition to these, Wealthsimple Invest clients can access the following accounts:
Registered Education Savings Plan (RESP)
Registered Retirement Income Fund (RRIF)
Locked-in Retirement Account (LIRA)
Joint and business investment accounts
Wealthsimple Invest vs Trade: Trading Fees
On Wealthsimple Invest, you pay an annual management fee of either 0.50% or 0.40% of your assets.
Portfolios under $100K pay 0.50%, while those exceeding $100K pay $0.40%.
In addition to the standard fees, the ETFs held in your portfolio pay a management expense ratio (MER) ranging between 0.12% and 0.50%, depending on the type. The MER fees go to the managers of the ETFs.
Lastly, when foreign assets are purchased in your account, a 0.20% FX fee is charged.
For the standard Wealthsimple Trade account, you don't pay a fee to buy or sell stocks and ETFs.
This is great since it means you can save up to $10 per trade compared to some other brokerage platforms like RBC Direct Investing and TD Direct Investing.
If you buy a U.S. dollar-denominated asset, e.g. Apple stock, a currency conversion fee of 1.5% is charged.
Wealthsimple Trade clients can upgrade to Trade Plus, which costs $10/month and includes USD accounts, snap quotes, unlimited alerts, and instant deposits up to $5,000.
| | | |
| --- | --- | --- |
| | Wealthsimple Invest | Wealthsimple Trade |
| Account trading commission | N/A | $0 |
| ETF trading commission | N/A | $0 |
| Management fee | 0.40% to 0.50% | N/A |
| ETF MER | Standard (0.12% – 0.15%); SRI (0.21% – 0.23%), Halal (0.25% – 0.50%) | Varies depending on the ETF you buy |
| Monthly subscription | N/A | $10 when you upgrade Trade Plus |
| Currency conversion | 0.20% | 1.50% (waived with Trade Plus) |
Wealthsimple Invest vs Trade: Admin Fees
Both Wealthsimple accounts (Trade and Invest) do not charge you for depositing or withdrawing funds.
Electronic statements and trade confirmations are also free, and you don't pay a fee when transferring your account to another institution.
Transactional fees may apply when the following services are requested by a Wealthsimple Trade user:
Paper account statement: $20
Wire transfers: $30
Special requests and investigations: $75/hour
Broker-assisted phone trade: $45
Voluntary corporate action/election: $45
Wealthsimple Invest vs Trade: Minimum Investment
Both Wealthsimple Invest and Wealthsimple Trade do not have account minimums. Simply put, you can invest any amount starting at $1.
That said, there are minimum deposit/trading amounts you must meet to take advantage of the welcome bonus offers.
I cover this in more detail in the promotions section.
Wealthsimple Invest vs Trade: Trading Platform and Tools
Both platforms are very user-friendly and are accessible on all platforms.
Wealthsimple Invest allows you to set up auto contributions, and you can easily view your returns over time.
On Wealthsimple Trade, you can create watchlists and price alerts and place buy and sell trades for stocks and ETFs using market, limit, and stop-limit order types.
Standard Trade users have access to delayed market data (15 minutes). Those who subscribe to Trade Premium can access snap quotes.
You can easily switch between your Wealthsimple Trade and Crypto accounts using the Trade app/platform and buy/sell 34 cryptocurrencies.
Wealthsimple Invest vs Trade: Portfolios and Performance
Wealthsimple Trade clients are in full control of their accounts, and they determine which assets they hold and in what proportions.
The performance of your Trade portfolio is up to you and the general markets.
Wealthsimple Invest clients and portfolios are categorized into three broad risk profiles:
Conservative
Balanced
Growth
You can also invest under three different portfolio themes:
Standard
Socially responsible investing (SRI), and
You can view the historical performance and returns of each portfolio type on the Wealthsimple website.
Wealthsimple Invest vs Trade: Are They Safe?
Both Wealthsimple Invest and Trade account assets are protected by the Canadian Investor Protection Fund (CIPF) against firm insolvency (up to $1 million).
Your accounts are protected using "state-of-the-art security", encryption, 2FA, and backups.
Wealthsimple is a popular Canadian company with over 15 billion in assets under management and 1.5 million users across its products.
Wealthsimple Invest vs Trade: Promotions
New Wealthsimple clients can take advantage of the following promotional offers when opening an account:
Wealthsimple Invest: Get a $25 bonus when you open a new account and fund it with $500 or more.
Wealthsimple Trade: Get a $25 bonus when you open a new account and fund with at least $150.
Other Features
Wealthsimple Invest users get access to two innovative tools:
Roundup: You can use Roundup to invest your spare change. When you activate this tool, it will roundup your purchases to the nearest dollar and invest the difference automatically in your investment account.
Overflow: This feature allows you to automatically invest the extra cash in your bank account. Simply 'set and forget.'
Wealthsimple Invest clients who qualify for its "Black" and "Generation" tiers (i.e. $100k+ and $500k+, respectively) get access to premium benefits, including tax-loss harvesting, financial planning sessions, a lower management fee (0.40%), and more.
Wealthsimple Trade recently introduced fractional shares, which makes it easy to own an expensive stock starting at $1.
Pros and Cons of Wealthsimple Invest
The advantages of using Wealthsimple Invest include:
Low-fee access to professional portfolio management
Automatic portfolio rebalancing and dividend reinvesting
Access to free financial advice from experts
Significantly cheaper than the average mutual fund
Can easily setup automatic contributions of any amount
Uses a time-tested investing strategy
Offers multiple account types
Uses diversified ETFs
Downsides
You can save on the management fee by becoming a self-directed investor
You don't get to pick your ETF holdings
Pros and Cons of Wealthsimple Trade
The advantages of using Wealthsimple Trade include:
Zero-commission stock and ETF trading (save up to $9.99 per transaction)
Full control over the assets you hold in your portfolio
User-friendly app and web interface
Invest in expensive stocks with fractional shares
Downsides
No access to free financial advice
Market data is delayed by 15 minutes, and you need to upgrade and pay monthly fees to access snap quotes (real-time data)
Limited account types and trading tools
No USD accounts (this is a paid upgrade via Trade Plus)
Conclusion: Invest or Trade?
Invest or Trade? That is the question…
If you are new to investing, Wealthsimple Invest offers a hassle-free entry into the investing world.
You pay much lower fees than what is charged by traditional portfolio managers and can easily set up pre-authorized contributions.
As the market moves and the assets in your portfolio go out of sync, they automatically rebalance them, saving you from having to do it manually.
They research which assets to buy for your portfolio while also offering you a chance to learn about investing through free educational resources and access to financial advisors.
More experienced investors can also benefit from using Wealthsimple Invest if they want to avoid behavioural biases or to keep things simple.
Wealthsimple Trade is for investors who are more knowledgeable about the stock markets. It requires more work on your part since you have to research which assets to buy and sell.
Asset allocation, dividend, re-investing, and tracking asset cost basis for tax purposes are all up to you. And in exchange, you don't pay management fees to Wealthsimple.
That said, you don't necessarily have to be a seasoned investor to use Wealthsimple Trade. You can use the app to learn about stock trading using a small amount to start.
With the advent of all-in-one ETFs, it is easier than ever to build a diversified portfolio that doesn't require rebalancing using a single ETF.
Wealthsimple Trade vs Invest: Summary
| | | |
| --- | --- | --- |
| | Wealthsimple Invest | WealthsimpleTrade |
| Stock trading fee | N/A | $0 |
| ETF trading fee | N/A | $0 |
| Accounts offered | RRSP, TFSA, RESP, Corporate, LIRA, joint, RRIF, personal non-registered | RRSP, TFSA, personal non-registered |
| Investment products | ETFs, cash | ETFs and stocks |
| Minimum investment | $0 | $0 |
| Transfer fees waived? | Up to $150 on transfers of $5,000+ | Up to $150 for asset transfers exceeding $5,000 |
| Socially-responsible investing | Yes | Yes |
| Cryptocurrency assets | N/A | Yes |
| Promotions | $25 cash bonus | $25 cash bonus |