Wealthsimple Crypto is a popular cryptocurrency trading platform in Canada.
Launched in 2020, this platform allows you to trade Bitcoin and Ethereum instantly, even if you are new to cryptocurrencies.
When you open a new account and sign up using our exclusive Wealthsimple Crypto referral link (our referral code is automatically applied), you get a $25 cash bonus after depositing at least $150 (the $50 offer is no longer available).
For a $50 Bitcoin bonus, open a CoinSmart trading account and deposit $200.
Wealthsimple Crypto Referral Code ($25 Bonus)
When you join using our exclusive Wealthsimple Crypto promo link, you receive a cash bonus after meeting the minimum requirement:
Fund your new account with at least $150 within 30 days of opening it
The Wealthsimple Crypto referral program also pays you to refer friends using your referral link or code.
You both get a reward when they deposit and trade crypto or stocks. If you have a Wealthsimple Invest or Trade account. You can also invite friends and earn.
For example, you get the following bonuses when you sign up through our links for these products:
Wealthsimple Invest: This is the robo-advisor service. Get a $25 bonus when you deposit at least $500.
Wealthsimple Trade: This is a free stock trading platform. Get a $25 bonus when you deposit at least $150.
How Does Wealthsimple Crypto Work?
Wealthsimple Crypto is owned by Canada's largest robo-advisor, Wealthsimple Technologies Inc.
It offers Bitcoin, Ethereum, and 50+ other crypto-assets and was designed with beginner crypto investors in mind.
To get started, sign up here and provide the required information. The registration process only takes a few minutes.
Once set up, fund your account using Electronic Funds Transfer, with up to $1,000 getting deposited instantly.
You can easily move money between both accounts if you have a Wealthsimple Trade account.
Wealthsimple Crypto only supports non-registered investment accounts. You can't use it to invest in a TFSA or RRSP account.
Unlike a full-fledged cryptocurrency exchange, this platform does not allow crypto deposits. You can only fund and withdraw using Canadian dollars.
Learn more in this detailed review.
Wealthsimple Crypto Fees
This platform has a simplified fee schedule for the two coins it supports. You pay a 1.50%-2% fee on the price spread per transaction (buy or sell).
For example, if you purchase $100 of Bitcoin and the price spread is 1.50%, you pay a $1.50 fee.
Wealthsimple Crypto does not charge a fee to deposit or withdraw your funds.
Pros of Wealthsimple Crypto
A user-friendly desktop interface and mobile app.
Coins are held in custody by a regulated custodian.
Wealthsimple Crypto is a regulated crypto trading platform.
Has no account minimum.
Fast and easy registration.
Free deposits and withdrawals.
Cons of Wealthsimple Crypto
1.5-2% trading fee.
Only available to Canadian residents.
Can only deposit CAD fiat.
Is Wealthsimple Crypto Legit and Safe?
Wealthsimple Crypto is a regulated crypto trading platform (regulated via the Canadian Securities Administrators' Regulatory Sandbox).
Its parent company, Wealthsimple, has more than $15 billion in assets under management and has been operating since 2014.
It should be noted that cryptocurrency investments are not protected by the Canadian Investor Protection Fund (CIPF) or the Canadian Deposit Insurance Corporation (CDIC).
That said, digital assets on Wealthsimple Crypto are held by Gemini Trust Company LLC, which has $200 in cold storage insurance coverage.
Wealthsimple Crypto Wallet
Wealthsimple recently introduced its crypto wallet for bitcoin, ether, and many other coins.
This means that you can now transfer your crypto from another exchange to Wealthsimple Crypto.
While transferring your crypto out to a hardware wallet is not yet supported, the company has indicated that it is working on this functionality.
Crypto Referral Bonuses and Codes in Canada
You can also take advantage of the following crypto referral bonuses:
1. Coinsmart: This cryptocurrency exchange allows you to trade 16 different coins, including Bitcoin, Ripple, Litecoin, Ethereum, Stella, Tether, and more. It also supports credit card purchases.
Get a $50 bonus when you open an account and deposit $200.
CoinSmart Crypto Exchange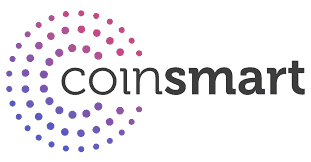 Top crypto exchange in Canada
Great for new & advanced traders
0.20% trading fee
Get a $50 bonus when you deposit $200
2. Shakepay: This user-friendly cryptocurrency platform offers Bitcoin and Ethereum. Deposits and withdrawals are free, and their trading fees vary depending on the price spread. New clients get a $30 bonus after trading $100+ worth of crypto.
Wealthsimple Crypto Referral FAQs
Does Wealthsimple Crypto have a referral code?
When you sign up using a valid referral code from a friend, you get a $10 bonus. With our referral link, this bonus is higher at $25, and the referral code is applied automatically when you click on the link. You must deposit at least $150 and be a new client for this offer to apply.
How long does it take to get the Wealthsimple Crypto referral bonus?
After depositing $150 CAD within 30 days of registering, the $25 referral bonus should reflect on your balance.
Is Wealthsimple Crypto good?
Wealthsimple Crypto is one of the best cryptocurrency platforms for beginners in Canada.
Related reading:
Wealthsimple Crypto Referral Code For 2022
Ease of use

Trading fees

Coin selection

Withdrawals and deposits
Summary
Sign up for Wealthsimple Crypto using our exclusive Wealthsimple Crypto referral code or link and get up to a $50 cash bonus you can use to buy Bitcoin or Ethereum.
Pros
User-friendly app
No account minimum
Free deposits and withdrawals
Multiple coins
Supports external wallets
Cons
Costly spread
Only CAD fiat