Wealthsimple Cash offers Canadians access to a free peer-to-peer payment platform that makes sending money to friends and family easier than ever.
In addition to its current offerings, there are plans to make Wealthsimple Cash even more versatile in the future with features like free bill payments, Apple/Google Pay, no FX fees on foreign purchases, and a tungsten metal card.
This Wealthsimple Cash review covers what you need to know.
How Does Wealthsimple Cash Work?
Wealthsimple Cash is a P2P payment platform you can use to send money to anyone on your contact list within seconds.
With the Wealthsimple Cash app, all you need to do is simply connect your contacts and you can send them money instantly. Your contacts can send you money too.
Other accounts offered by Wealthsimple include Wealthsimple Invest, Wealthsimple Trade, and Wealthsimple Save (formerly Wealthsimple Smart Savings).
Benefits of Wealthsimple Cash
A Wealthsimple Cash account is not your typical money transfer app. It will also offer features and perks that are non-standard for a savings or spending account.
The benefits of the account currently include:
1. No monthly account fees: Save on account maintenance fees which can run up to a couple of hundred dollars when you match it up against a comparable chequing account at a traditional bank. Wealthsimple Cash has no minimum deposit amount.
2. Easy P2P Payments: Sending money to friends on your contacts list has never been easier. You can sync your contacts to see who is already using Cash and check your history to see payments you have made or received.
3. A top-of-the-line cash card. It works like a prepaid or debit card and earns 1% cash back on all purchases. Read my Cash Card review.
4. Save on FX transaction fees: Apart from the currency conversion fee charged by Visa, Wealthsimple does not charge extra fees.
5. Apple Pay and Google Pay so you can make payments on the go using the Cash Card.
6. ATM withdrawals: You can use your Cash Card to make withdrawals at ATMs. While Wealthsimple doesn't charge a fee for this transaction, a standard ATM withdrawal fee may be charged by the ATM owner.
Benefits of the account that include features planned for the future as per Wealthsimple include:
7. Direct deposit: You can set up your account to directly deposit your paycheque.
8. E-Transfers: You will be able to make free bill payments and e-Transfers.
9. ATM reimbursements: Wealthsimple will reimburse any ATM charges you pay up to a limit.
Wealthsimple Cash no longer pays interest on your balance. To earn an interest of 1.00%, you can move money you don't need to use right away to a Wealthsimple Save account.
There's no timeline as to when these features will come online.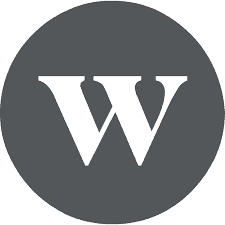 1% cash back on all purchases
Free money transfer app
Access to virtual and physical card
How To Open a Wealthsimple Cash Account
The great thing about a Wealthsimple account is that you can manage a variety of accounts using the same login and account details.
The accounts are also available via dedicated apps that make it easy to perform transactions using your smartphone (Android and iPhone).
To open a Wealthsimple Cash account, sign up here. The online account opening process takes only a few minutes.
With your account, you can invite as many friends as you want to join and when they sign up, you could both get a cash bonus.
Is Wealthsimple Cash Safe?
Wealthsimple Cash account deposits are held at a bank that is a member of the Canada Deposit Insurance Corporation (CDIC).
What this means is that your funds are protected by CDIC for up to $100,000 should the bank become insolvent.
Wealthsimple Cash vs. Wealthsimple Save
Wealthsimple Smart Savings was Wealthsimple's first savings product. It was recently rebranded as Wealthsimple Save.
If you had previously opened a Wealthsimple Cash account, you can open a new Wealthsimple Save account and transfer your funds over if you so wish.
Some of the differences between Wealthsimple Cash and Wealthsimple Save are:
Interest Rate: Deposits in the Save account earn a 1.50% interest rate. This interest is calculated daily and paid monthly. Funds in your Cash account don't earn interest.
Free Transfers and Withdrawals: While both accounts offer free transfers to and withdrawals from your linked bank accounts, peer-to-peer payments are only available through the Wealthsimple Cash app.
Wealthsimple Cash vs KOHO Prepaid Card
The KOHO Mastercard prepaid card is another free prepaid card you can use to earn cash back. It also comes with a free budgeting app that supports unlimited free Interac e-Transfers.
KOHO Prepaid Mastercard (formerly KOHO Visa)
Rewards: Earn 1% cash back on groceries and bill payments; Up to 5% cashback at select partners; Earn interest on your balance*.
Welcome offer: Get a $20 bonus when you load and make your first purchase (use promo code CASHBACK during sign-up).
Interest rates: 0%
Annual fee: $0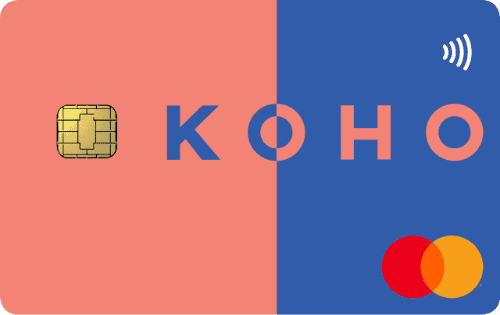 Best Savings Account Rates in Canada
If you are looking for a competitive savings rate in today's low-rate environment, you can use Wealthsimple Save.
For even higher rates, check EQ Bank. It has no monthly account fees and also offers RSP, TFSA, and joint savings accounts. Also, its savings rate is non-promotional.
EQ Bank Savings Plus Account
2.50%* non-promotional interest rate
Unlimited debits and bill payments
Unlimited Interac e-Transfers
No monthly account fees
Learn more about the best savings rates in Canada.
Wealthsimple Cash App FAQs
Is Wealthsimple Cash legit?
Wealthsimple Cash is offered by Canada's most popular online wealth manager. Millions of Canadians use Wealthsimple products including its robo-advisor service, tax filing software, and stock trading app.
Can you lose money in Wealthsimple Cash?
Your cash deposits are held at CDIC-insured banks and this means you are covered up to $100,000 should the banks declare bankruptcy.
Can I get free money from Wealthsimple Cash?
When you open a new Cash account using the referral link or code above, you get a $10-$25 bonus. You also earn cash rewards when you refer friends.
What is the best Wealthsimple Cash promo code?
The best Wealthsimple Cash app promo code for getting a sign-up bonus is WCEYAP ($1 bonus). When you open a Trade account here and deposit $150, you receive a $25 bonus.
Is Wealthsimple Cash a bank account?
No. Your deposits are kept at a partner bank and you can pay friends directly from the account. However, you can't write a cheque and ATM withdrawals are not yet available.
What are the limits for the Wealthsimple Cash Card?
The maximum daily spending limit for the Wealthsimple Cash Card is $5,000 and $1,000 for ATM withdrawals.
What is the point of Wealthsimple Cash?
Wealthsimple Cash has seen several changes in the last year. At the moment, it is useful for earning cash back when you shop using the Wealthsimple Cash Card, and also for sending money to people on your contact list for free.
Have a question about Wealthsimple Cash? Leave it in the comments.
Wealthsimple Cash Review 2022
Summary
Wealthsimple Cash is a free peer-to-peer payment platform for sending money in Canada and earning one of the best high-interest savings rates. This Wealthsimple Cash review covers how it works and pending features including free bill payments, no FX fees, and a metal card.