Are you considering moving your RRSP, TFSA, RESP, or RRIF from one bank to another?
There are many reasons why you may want to transfer your registered investment accounts from one financial institution to the other. Some of these include:
To consolidate all your accounts in one bank or financial institution for ease of access and management.
When looking for cheaper investing options, such as lower MERs.
Interest in proprietary investment assets available at a specific financial institution.
Choosing to go with a self-directed account, i.e. Do-It-Yourself investing.
Transferring Registered Accounts Between Financial Institutions
In general, there are no tax consequences when you transfer your RRSP, TFSA, RESP, or RRIF directly between financial institutions. The transfer can be done in cash or in kind.
In kind transfer means that your investment assets are transferred directly to your new account in the receiving institution without any buying or selling taking place. For example, if you held 1,000 shares of TD in your old account, you will have the same amount in your new account.
In cash transfer means that assets in your old account are sold, and the resulting cash proceeds from the sale are transferred to your new account at the receiving institution, where it's then used to purchase new investments as agreed to by you.
An in cash transfer is often recommended if your current investment holdings are proprietary and are not available or being offered at the receiving institution.
A potential downside to in cash transfers is if you are selling off your assets when prices are temporarily depressed – you could be hit with a significant loss!
Steps
Ensure you have clarified your reason for transferring your registered account to another financial institution. Transfers can potentially be costly and should be done only when necessary.
Print off a copy of your most recent investment statement. This will show what assets you own and their approximate value.
Approach the institution where you are moving your account to and find out details on how long the process will take; whether you are able to do an "in-kind" or "in cash" transfer; whether they are willing to cover transfer-out fees charged by your current provider, and if there are any other applicable fees.
Once the transfer form is submitted, it can take anywhere from a few days to several weeks to process it. Follow up with your new provider to confirm when your transfer has been completed.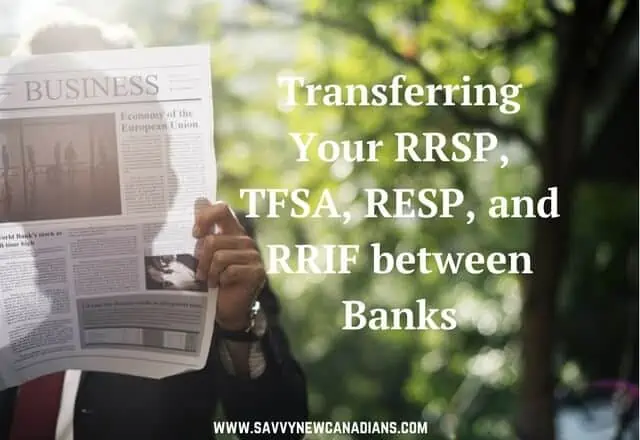 RRSP, TFSA, and RESP Transfer Forms
Form T2033 is generally used for direct RRSP and RRIF transfers. Financial institutions usually have their own in-house designed form that can be used to transfer several registered accounts, including RRSPs, TFSAs, and RRIFs.
These forms capture the same information required by government transfer forms.
For RESPs, a three-part form (A, B, and C) is required. RESP Transfer Form A is completed by the subscriber (you), while the receiving and relinquishing financial institutions complete forms B and C, respectively.
Your new provider will provide you with an accurate form to fill out.
Information generally required on the forms includes:
The transferring institution's name and address
The receiving institution's name and address
Account holder's name and address (for RESPs, subscriber and beneficiary information is required)
Social Insurance Number
Account or policy number of the existing account
Transfer type – in cash or in-kind
Type of assets in holding – GICs, mutual funds, etc.
Authorization for the transfer – signature and date
Transfer Fees For RRSP, TFSA, RESP and RRIF
Transfer fees charged by the financial institution transferring your account vary – up to $150 plus tax in 2023. The maximum Transfer-out fees (for the full account) for RBC, TD, BMO, CIBC, and Tangerine are as follows:
| | | | | | |
| --- | --- | --- | --- | --- | --- |
| Accounts | RBC | CIBC | BMO | TD | Tangerine |
| RRSP | $135 | $135 | $150 | $150 | $50 |
| TFSA | $135 | $135 | $150 | $150 | $50 |
| RESP | $135 | $135 | $150 | $150 | – |
| RRIF | $135 | $135 | $150 | $150 | $50 |
Depending on the size of your account, you can negotiate with the receiving financial institution to cover some or all of the transfer fees.
For example, RBC Direct Investing will cover fees of up to $135 for registered account transfers to RBC of $15,000 or more. Wealthsimple covers transfer-in fees on assets of $5,000 or more.
Transfer fees may vary across bank subsidiaries and products. For example, the fee you pay to transfer a CIBC RRSP GIC ($100) differs from what you pay when transferring your RRSP investment account from CIBC Investor's Edge ($135).
Partial account transfers also incur lower fees.
Learn more about RRSP and TFSA transfer fees.
Closing Thoughts
Transferring your registered investment accounts from one bank or discount brokerage to another is not as difficult as it appears.
The receiving institution (your new bank) will complete most of the paperwork on your behalf and contact the relinquishing institution (your old bank) directly.
Transfer fees can be a bummer. It doesn't hurt to negotiate with the receiving institution and ask if they will cover some or all of the costs.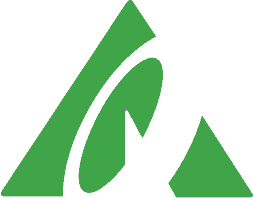 Professionally managed ETF portfolios
Multiple accounts & low fees
Auto rebalancing and div reinvesting
Invest $10K free in 1st year
Also Read:
What has been your experience moving registered investment accounts between banks in Canada? Leave your thoughts in the comments.