TradeZero Canada (TZC) is an online brokerage platform that enables Canadians to directly access and trade securities in US markets.
It's a member of the Investment Industry Regulatory Organization of Canada (IIROC – now NewSRO) and the Canadian Investor Protection Fund (CIPF).
The platform offers paid and commission-free trading of stocks, ETFs, and options and is accessible via its full suite of desktop, web, and mobile trading platforms.
Due to its low trading fees and versatile trading software, the platform is great for day traders, active traders, and cost-conscious traders looking to reduce their trading costs.
It's also reputed for its short locates service, which allows traders to quickly find stocks to short, making it a great choice for active short sellers.
This TradeZero review covers its top features, investment products, trading fees, trading platforms, pros & cons, and more to help you determine whether it fits your trading needs.
TradeZero Top Features
Commission-free trades: Offers commission-free trades for all limit orders of 100 shares or greater on NYSE, AMEX, or NASDAQ.
Realtime streaming: Access real-time level 2 market data and a scrolling news feed on its desktop, web, and mobile platforms.
Short locates services: TraderZero locator enables you to easily and quickly source shares for shorting and sell back unused locates at the end of the trading day.
Accessible on all devices: TradeZero offers professional-grade web, desktop, and mobile trading platforms.
Hi/Low Ticker: Gives you real-time alerts on stocks breaking their previous highs/lows.
Pre & Post market trading: Pre-market trading starts at 4 am, and post-market trading ends at 8 pm.
TradeZero leverage: TZC offers a leverage of up to 3:1 during regular trading sessions (4 am to 4 pm)
Direct Market Access: Its smart routing system sends orders directly to major US exchanges for the best and fastest execution.
TradeZero Platinum: A premium level service with a 100% free trading platform,10% discounted short locates, personal account liaison, and priority feature requests.
Reliable customer support: Offers excellent customer service via live chat, email, and phone.
TradeZero Investment Products
TradeZero offers a limited list of only four (four) tradeable assets and doesn't offer cryptocurrencies. They include:
Stocks
ETFs
TradeZero options
Over-the-counter bulletin bonds (OTCBB)
That's quite limited compared to its other competitors in Canada, like Questrade and Qtrade, which, in addition, allow users to trade and invest in bonds, mutual funds, CFDs, FX, IE, precious metals, GICs, and more.
However, given its low-to-zero fees, users looking to trade its limited products can save big on trading costs.
If you're looking to trade cryptocurrencies in Canada, CoinSmart is a top choice, but you can also check Wealthsimple Crypto.
TradeZero Minimum Deposit
TradeZero has a minimum deposit of $500, which is fair, given that Questrade, a top competitor, has a minimum deposit of $1000.
If you want to start investing your pocket change, you can opt for Wealthsimple Trade, which doesn't have a minimum deposit requirement.
You can fund your TradeZero account via bank wire transfer at no fee. Credit/debit card deposits or other Third Party payments aren't accepted.
TradeZero Canada Fees
TradeZero offers both commission-free and paid order types. Fees come in as follows:
Commission-Free Limit Orders
This applies to orders of 200 shares or greater for symbols greater than $1 trading on NYSE, AMEX, or NASDAQ exchanges. Your limit order must not create an immediate match.
Paid Orders
Orders of less than 100 shares for all stocks, ETFs, and warrants on NYSE, NASDAQ, or AMEX attract a flat fee of $0.49.
Equity securities below $1 have a fee of $0.005 per share, with a minimum flat fee of $0.49 and a maximum charge of $7.95 up to 250k shares.
TradeZero Options fees
The options fee stands at $0.59 per contract. Other fees include the Options Clearing Corp (OCC) fee of $0.055 per contract, the Options Regulatory Fee(ORF) fee of $0.0388 per contract, and the Options Exercise or Assignment fee of $35.
Other Fees
Outgoing wires cost $50, while incoming wire deposits for the initial deposit of $500 and above are free. Broker-assisted trades cost $30, while Reorgs (Reverse Splits & Symbol Changes) cost $35.
TradeZero Platinum
This is a premium-level service for users with a minimum balance of $50,000. It comes with the following benefits:
100% free trading platform: Gives free access to the ZeroPro and the ZeroWeb and real-time streaming Level 1 NYSE, AMEX, and NASDAQ data.
Locates discounts: Short sellers trading located required securities enjoy a discount of 10% of the listed locate price.
Personal account liaison: You get instant access to a personal account assistant to help you with technical or account-related matters.
Priority feature requests: You can submit a feature request and have it developed by their in-house developers. You'll also get priority access to beta software releases and upcoming features.
TradeZero Trading Platforms
TradeZero offers four stock trading software built to deliver the speed and functionality active day traders need. They include:
TradeZero Pro
TradeZero Pro is a feature-rich, powerful desktop trading platform packed with the most advanced features, and it's great for seasoned traders.
It offers dynamic quotes, powerful charting, level 2 market data & news feed, customizable windows, conditional and OCO orders, GTC orders, a stock screener, advanced hot keys, a watchlist, and more.
It goes for $59 per month, but users with a trading volume of 100,000+ shares per month get free access.
ZeroWeb
This is their browser-based online trading platform that runs on any connected device regardless of its operating system.
It replicates many of the features of the ZeroPro desktop software, including real-time charting, a news feed, level 1 data, custom layouts, window linking, and OTC Markets level 1 and 2.
However, it doesn't include a top list, alerts, Options trading, and a stock screener. It goes for $59 per month, with free access if your trading volume surpasses 100,000 shares per month.
Related: Best free stock charting software in Canada.
ZeroFree
ZeroFree is a real-time HTML5 browser-based platform that offers free access to basic features, hence suitable for beginners. Top features include real-time charting, custom watchlists, direct hard-to-borrow locating, and more.
It doesn't support custom layouts, top lists, alerts, options trading, and stock screener. Again, customizing advanced hotkeys requires an add-on that goes for $15/month.
ZeroMobile
The ZeroMobile app is available for iOS and Android and enables you to access and monitor your trading account portfolio on the go.
It links with the Pro and Web platforms to enable you to search and trade stocks, check open orders, close positions, view real-time streaming quotes, charts, news, and watchlists, and locate hard-to-borrow stock.
TradeZero Paper Trading
Paper Trading allows you to experiment and test your trading strategy using virtual funds provided by your broker to hone your trading skills and experience without losing a penny.
TradeZero offers Live Paper Trading accounts, but only to active users, for $59 a month. That means you'll have to subscribe to its desktop or web trading system. Otherwise, these accounts are not available for ZeroFree or ZeroMobile users.
Related: Here are the best paper trading platforms in Canada.
TradeZero International
TradeZero Canada is based in Ontario and is only available to Canadian citizens. There's also TradeZero America Inc, which is based in the US, and only accessible to US residents.
Residents of other countries other than Canada and the US should access and use TradeZero International, a licensed stock broker based in the Bahamas and regulated by the Securities Commission of Bahamas.
TradeZero Customer support
TraderZero offers customer service via live chat, phone, and email. Their live chat is available 24/7, while their Canadian mobile line at +1-866-995-9585 is open Monday-Firday from 7 am to 5 pm. Alternatively, you can drop them a message via email at [email protected].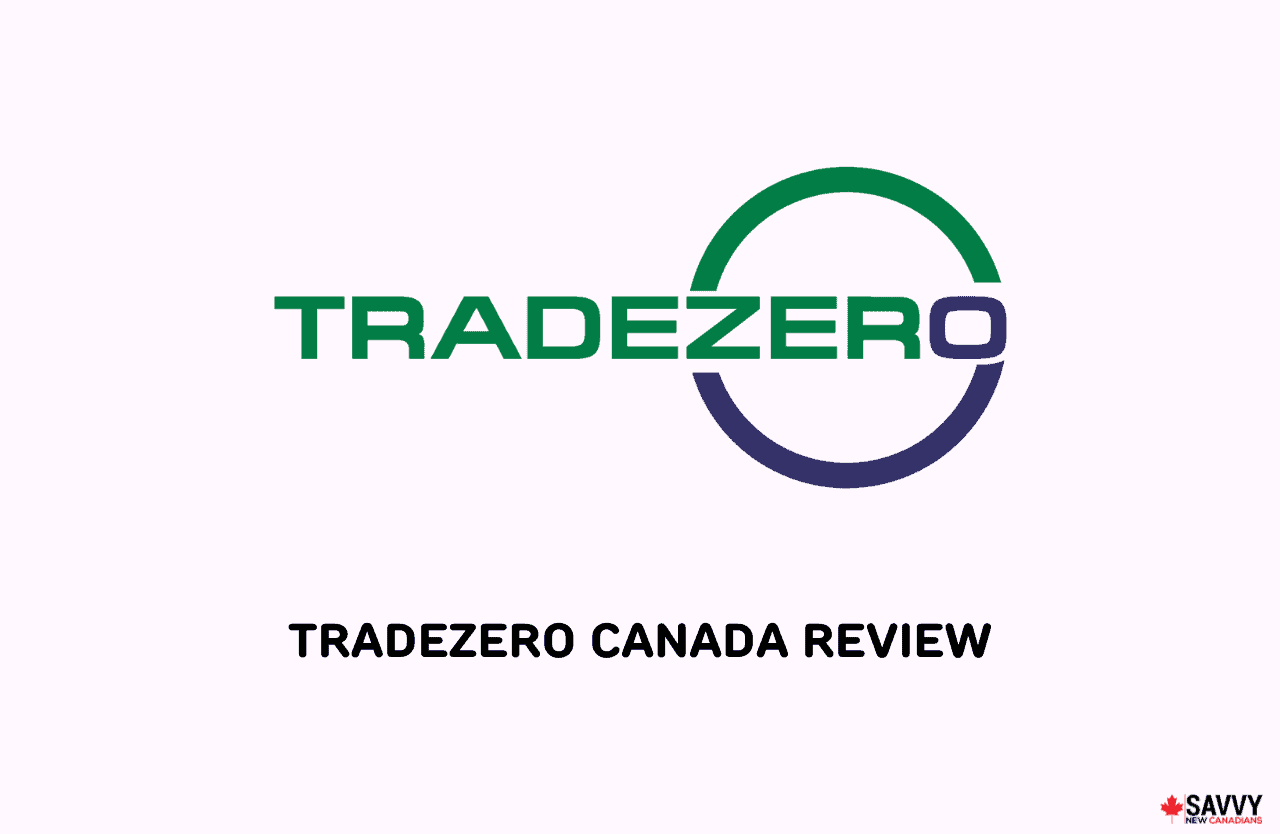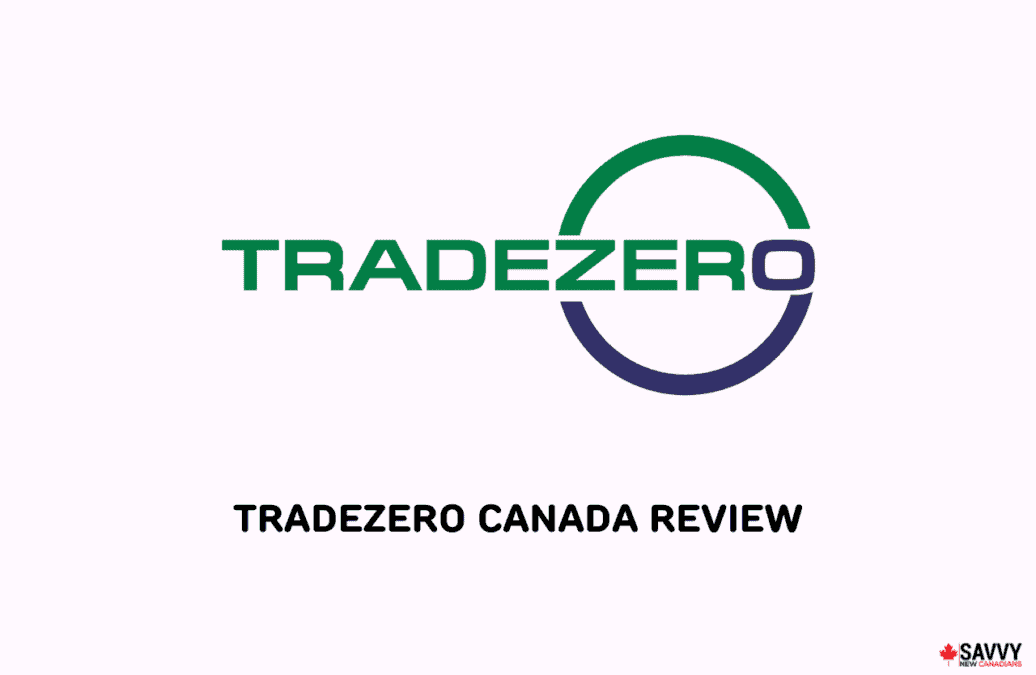 TradeZero Pros and Cons
Pros
Powerful level 2 platform with direct market access
Commission-free trading of stocks and ETFs
A member of IIROC and CIPF
Access intraday leverage of up to 3X
Multiple trading platforms to fit the needs of different users
Short-selling tools to quickly locate extensive easy-to-borrow and hard-to-borrow lists
Mobile app for iOS and Android to access the market and trade on the go
Availability of education resources and reliable customer support
Cons
Limited product offerings and only access to US markets
$59 monthly fee for the Pro and web platforms
A high wire withdrawal fee of $50
Doesn't support credit/debit card funding
Is TradeZero Safe?
TradeZero Canada is regulated by the Investment Industry Regulatory Organization of Canada (IIROC) and is a member of the Canadian Investor Protection Fund (CIPF), which protects your account against insolvency up to $1 million.
The site also uses 2FA for secure login and SSL encryption to protect your nonpublic information from unauthorized access. Its platforms have also not experienced any data breaches.
Based on the above information, one can say that TradeZero is a safe and secure stock trading platform.
TradeZero vs Alternative Day Trading Platforms
These platforms below are worth checking out for day trading Canadian securities, which TradeZero doesn't offer.
Questrade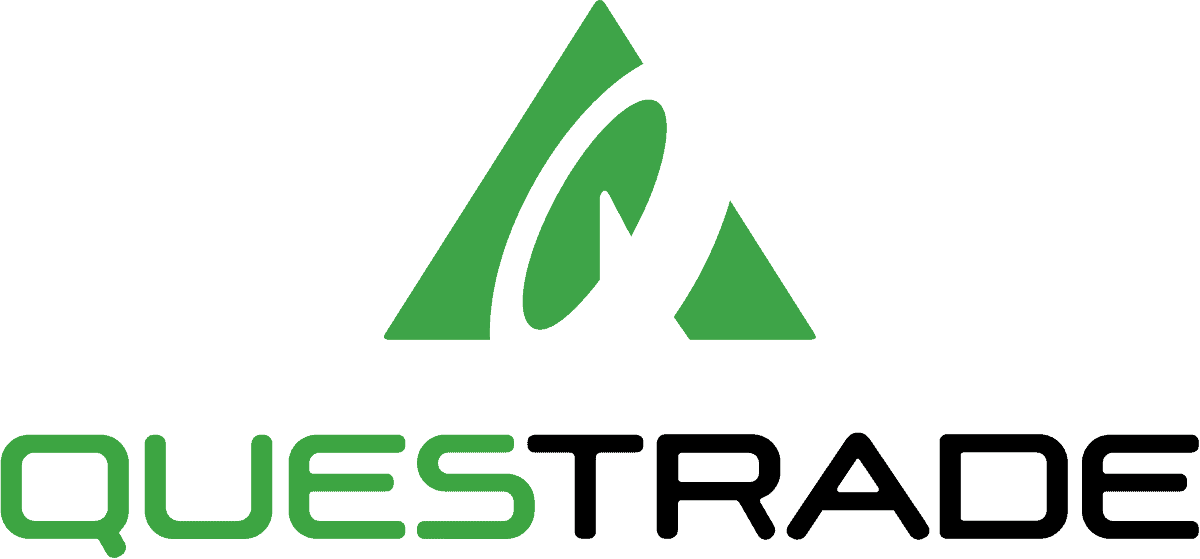 On Questrade's Website
Fees: Buy ETFs commission-free and stocks at $0.01 per share
Account minimum: $1,000 to start trading
Promotions: Get $50 in free trades
Wealthsimple Trade

On Wealthsimple's Website
Fees: $0 per trade for Stocks and ETFs
Account minimum: $0
Promotions: $25 bonus when you deposit $150+
TD Direct Investing

On TD's Website
Fees: Trade stocks and ETFs at $9.99 per trade
Account minimum: $15,000 to avoid account maintenance fees
Promotions: Sometimes available
TradeZero Review: Conclusion
Though new in the Canadian market, TradeZero is making a strong case with its brokerage services in Canada. Its powerful trading platform, short-selling tools, and low-to-zero trading fees are quite appealing to active day traders.
However, the platform isn't built for value investors; hence not a great choice for buy-and-hold investors. Its limited product list may also be a turn-off to some traders, especially FX and CFDs traders.
It remains to be seen how it will battle out with established players in the Canadian market like Questrade, Wealthsimple Trade, and bank-owned ones like TD Direct Investing and BMO InvestorLine.
FAQs
Is TradeZero available in Canada?
Yes, TradeZero is available in Canada. TradeZero Canada Securities (TZC) launched in Canada in 2022 and gives Canadians direct access to stocks, ETFs, and options in US markets.
What is the best day trading broker in Canada?
Questrade is one of the best day trading platforms in Canada. It gives Canadians a wide selection of tradable assets, including stocks, ETFs, options, bonds, mutual funds, CFDs, FX, GICs, IPOS, IE, and precious metals.

Its advanced web and desktop platforms, along with commission-free ETF purchases and discounted active trader fees of $4.95/trade, make it an attractive day trading platform.
What is the minimum deposit for TradeZero?
The minimum deposit for TradeZero Canada (TZC) is $500, which can be made via a wire deposit at a $0 fee.
Does TradeZero have monthly fees?
The TradeZero Pro and Web trading platforms have a monthly fee of $59 for users with a monthly share trading volume below $100,000, but the ZeroFree platform is free to use.