The tax-free savings account (TFSA) is highly flexible, allowing you to save and invest using a variety of investment securities and to withdraw your money tax-free at any time.
Since income from your TFSA (interest, dividends, or capital gains) does not count as taxable income, additional income realized from your TFSA account does not impact income-tested benefits like Old Age Security, GIS, employment insurance, and the goods and services tax credits.
This makes the TFSA an excellent tool for investing your retirement nest egg.
TFSA holders can withdraw their money at will, however, there are some rules to note when you want to re-contribute the amount you have withdrawn.
TFSA Withdrawal
A TFSA can hold stocks, bonds, mutual funds, GICs, ETFs, and even cash in a high-interest savings account. If you are using your TFSA as your emergency fund or to save for a home down payment, for instance, you may need to withdraw money at some point.
The amount you withdraw is not included in your taxable income and returns earned on the withdrawal amount are tax-free. Withdrawals increase your unused TFSA contribution room and can be re-contributed the following year.
This is great because it means your TFSA contribution room is not lost as a result of withdrawing funds.
In the case of RRSPs, withdrawals other than those made through the Home Buyers' and Lifelong Learning plans result in loss of contribution room and these withdrawals are taxed.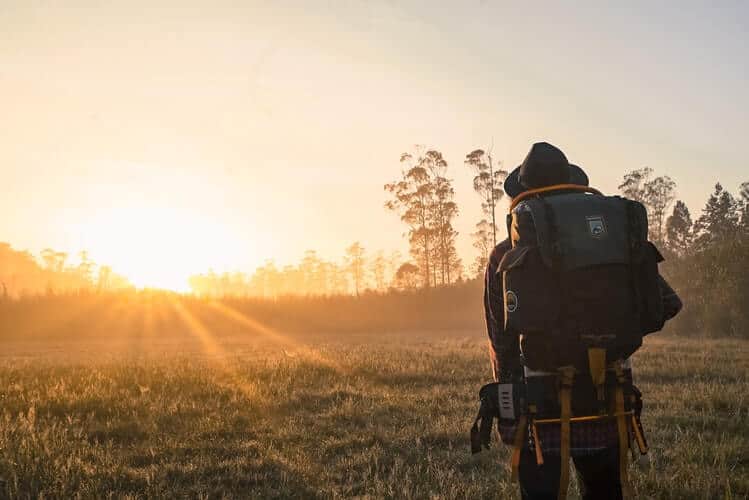 TFSA Re-Contribution Rules
Starting in 2009, you get a TFSA contribution limit every year that adds to your contribution room. The contribution limit for 2022 is $6,000 and if you have been eligible to contribute to the TFSA since its inception but haven't done so, your total contribution room is now $81,500.
Re-contributing the amounts you have withdrawn is a bit tricky and over-contributing will cost you.
Points to note:
1. You need to wait until the next calendar year before re-contributing any funds you have withdrawn from your TFSA.
For example, say you withdraw $10,000 from the TFSA account in 2021. This $10,000 is added to your contribution room for 2022.
2. Your total contribution room may increase or decrease based on your TFSA portfolio performance.
For example, assuming you have invested your total contribution room of $75,500 (TFSA contribution room from 2009 to 2021) in your TFSA and your portfolio grew to $90,000 in 2021. If you withdrew the entire $90,000 in 2021, your contribution room for 2022 will be $90,000 plus the annual TFSA limit for the year 2022.
Because your investments have gone up in value, your default TFSA contribution room has increased by $14,500 (i.e. $90,000 – $75,500).
On the flip side, you could also lose contribution room. For example, if your $75,500 investment in the stock market loses money and falls to $40,000. If you withdraw all the funds, your contribution room for the following year only increases by $40,000.
And, in this case, you would have lost $35,500 in TFSA contribution room (i.e. $75,500 – $40,000).
Regardless of the withdrawal and re-contribution rules, if you have withdrawn funds but have previous TFSA contribution room left for the year, you can make those contributions in the same year.
TFSA Contribution Room Calculation
To avoid getting into trouble with the Canada Revenue Agency (CRA), it is important to understand how the TFSA contribution room is calculated using the formula:
Your annual TFSA dollar limit (e.g. $6,000 for 2022) +
Unused TFSA contribution room from previous years +
Withdrawals made from TFSA in the previous year.
You can find out your TFSA contribution room at the beginning of the year by visiting your CRA MyAccount or calling CRA at 1-800-959-821.
Alternatively, for accurate estimates during the year, you should either track the amount yourself or speak to your bank in order to avoid an over-contribution penalty.
CRA does not keep track of all the contributions you make during the year.
| | | |
| --- | --- | --- |
| Year | TFSA Contribution Limit | Cumulative TFSA Contribution Room |
| 2009 | $5,000 | $5,000 |
| 2010 | $5,000 | $10,000 |
| 2011 | $5,000 | $15,000 |
| 2012 | $5,000 | $20,000 |
| 2013 | $5,500 | $25,500 |
| 2014 | $5,500 | $31,000 |
| 2015 | $10,000 | $41,000 |
| 2016 | $5,500 | $46,500 |
| 2017 | $5,500 | $52,000 |
| 2018 | $5,500 | $57,500 |
| 2019 | $6,000 | $63,500 |
| 2020 | $6,000 | $69,500 |
| 2021 | $6,000 | $75,500 |
| 2022 | $6,000 | $81,500 |
TFSA Over-Contribution Penalty
The CRA levies a 1% monthly tax when you over-contribute to your TFSA. The penalty tax is levied on the excess contributions.
For example, let's say you have a total of $50,000 in your TFSA at the end of March 2021 after contributing your limit of $6,000 for the year. If you withdraw $20,000 in August 2021, assuming you have no contribution room left, you will need to wait until January 1, 2022, before you can replace the withdrawn $20,000.
However, if you forgot the rules and re-contributed the $20,000 in October 2021 after receiving a bonus from your employer, you will be deemed by CRA to have over-contributed and will be levied:
⇒ $20,000 x 1% = $200 per month.
This tax is due every calendar month until the over-contributed amount is withdrawn or until the new year rolls in. So, a 1% tax is levied for October, November, and December for a total of $600!
How To Fix a TFSA Over-Contribution
As soon as you realize your error, immediately withdraw the excess amount. This stops future penalty taxes.
Contact the CRA and ask for a waiver on taxes owed. In some cases, if you have a reasonable excuse, they may waive all or part of the taxes owed.
Complete a TFSA return (form RC243) and pay the penalty fee due.
TFSA Transfers
When you transfer your TFSA directly from one bank to another, there are no tax consequences. However, if you withdraw the funds and then contribute them to another TFSA, it qualifies as a new contribution and could result in an over-contribution penalty.
A direct transfer (in-kind or in-cash) conducted between financial institutions is the best way to avoid this problem.
Banks like TD, CIBC, Scotiabank, Simplii, Tangerine, and BMO charge transfer-out fees when you move your TFSA or RRSP account to another financial institution. For example:
TD TFSA transfer fee: $75
RBC TFSA transfer fee: $135
CIBC TFSA transfer fee: $100
Tangerine TFSA transfer fee: $45
BMO TFSA transfer fee: $50
Check whether the receiving bank will cover your transfer fees. For example, Wealthsimple will reimburse your transfer fee on investment transfers that are greater than $5,000 in value.
Related Posts