The Tangerine World Mastercard is Tangerine Bank's latest addition to its credit card offering. The only other credit card offered by Tangerine is the Tangerine Money-Back Card.
If you are looking for a cash back card that has no annual fees and that offers other useful perks, the Tangerine World Mastercard may just be what you are looking for.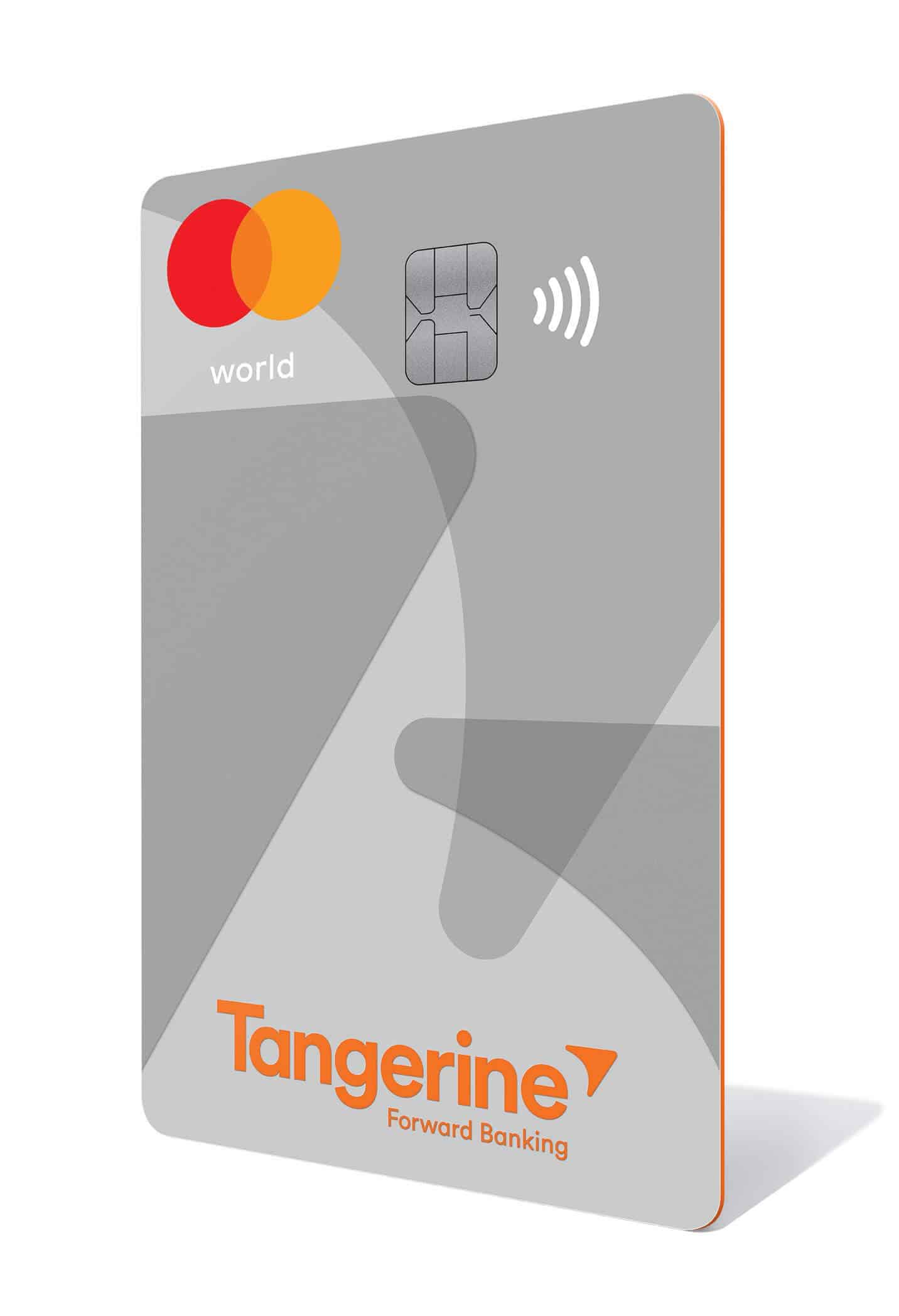 Tangerine World Mastercard
Read on to see what this card offers.
1. Cash Back: With the Tangerine World Mastercard, you also enjoy a flat-rate, unlimited, 2% cash back rate on up to three purchase categories.
There are 10 different spending categories you can choose from to suit your spending habits. All other purchases (outside of your chosen categories) generate a 0.50% cash back reward.
Cash back earned in your account is paid out monthly and can either be applied to your credit card balance or deposited in your Tangerine High-Interest Savings Account.
2. No-Annual Fee: Similar to their no-fee chequing account and Tangerine Money-Back Credit Card, the World Mastercard has no monthly or annual fee.
3. Low Balance Transfer Rate: If you are looking to utilize a low-rate balance transfer in order to consolidate your credit card debt and save on fees, this card offers a 1.95% balance transfer rate for 6 months.
4. Car Rental Collision/Loss Damage Insurance: Enjoy the free damage and theft protection for your car rentals for up to 31 consecutive days. Just make sure you pay for your car rental with the Tangerine World Mastercard.
5. Mobile Device Insurance: Your mobile devices (smartphones and tablets) are protected up to $1,000. Pay your monthly wireless bill using your card to take advantage of this coverage.
6. Mastercard Airport Experiences Provided by Loungekey: The Tangerine World Mastercard offers a complimentary membership giving you access to exclusive dining, retail and spa offers at over 1,000 lounges in 400 airports worldwide (120 countries).
7. Free Boingo Wi-Fi for Mastercard: You get free access to over 1 million Wi-Fi hotspots around the world with Boingo Wi-Fi for Mastercard Cardholders.
8. Purchase Protection and Extended Warranty: Items you purchase using your card are covered against damage or theft for up to 90 days after your purchase. You also enjoy an extended warranty that doubles the manufacturer's warranty for up to one additional year.
9. On-Demand and Subscription Services: Enjoy access to special benefits and offers (on-demand apps and subscriptions) as a Tangerine World Mastercard cardholder.
Note that to apply for the Tangerine World Mastercard, you will need to earn a personal income of at least $60,000 per year.
Tangerine World Mastercard vs. Tangerine Money-Back Card
On the surface, these two cards are similar in their cash back offers i.e. a standard 2% cash back earn rate in up to three categories of spending.
Also, both cards do not have annual fees.
Where they differ is the Tangerine World Mastercard also offers:
Car rental collision/loss damage insurance
Mobile device insurance
Mastercard Airport Experiences
Free Wi-Fi
The minimum income requirement for the Tangerine Money-Back Card is $12,000.
You can compare other no-fee cash back credit cards.

Read our Tangerine World Mastercard Review.