A Tax-Free Savings Account (TFSA) offers investors an opportunity to earn interest on their money tax-free. And, it is not just savings. You can also use a TFSA to earn returns (capital gains, dividends, etc.) when you invest your funds using a TFSA GIC or investment account.
Read on to learn about the various Tangerine TFSA accounts available, their TFSA savings and GIC rates, as well as what you can expect if you open a Tangerine TFSA investment fund account.
For the best TFSA savings rates in Canada, click here.
Tangerine TFSA
Tangerine Bank offers three Tax-Free Savings Accounts including:
Tax-Free Savings Account
Tax-Free Guaranteed Investment Account
Tax-Free Investment Fund Account
Tangerine Tax-Free Savings Account
Tangerine TFSA savings is similar to a regular savings account in that you earn a high-interest rate, there is no minimum balance, and you do not pay a monthly fee.
Interest earned on the account remains tax-free for life.
Here's what you get:
$0 monthly account fee
$0 minimum balance
0.10% standard interest rate
Free transfers and withdrawals
Your Tangerine tax-free savings account is issued by the Canada Deposit Insurance Corporation (CDIC) for up to $100,000 in the event that the bank becomes insolvent.
You can earn an even higher rate with EQ Bank's TFSA offering 1.50%* as of this writing, and it is non-promotional.
Tangerine Tax-Free GIC Account
A Guaranteed Investment Certificate offers a guaranteed rate of return over a fixed period of time e.g. 1-5 years. GICs are also insured by CDIC for up to $100,000 per account category.
Tangerine TFSA GICs are often featured on my list of the best GIC rates in Canada.
A typical non-redeemable GIC product can only be withdrawn without penalty upon maturity. For example, a 1-year GIC is guaranteed to pay you a fixed interest rate after 12 months are up.
Tangerine Tax-Free Investment Funds
Tangerine Investment Funds offer a hassle-free way to invest your TFSA money using low-cost mutual funds. They offer 5 portfolios that suit different levels of risk tolerance and returns expectations including a:
Balanced income portfolio: low to medium risk; 70% in bonds and 30% in stocks
Balanced portfolio: low to medium risk; 60% in stocks and 40% in bonds
Balanced Growth portfolio: medium risk; 75% in stocks and 25% in bonds
Dividend portfolio: medium risk; 100% in dividend stocks
Equity Growth portfolio: medium to high risk; 100% in stocks
The management expense ratio for the Tangerine investment funds is 1.07% per year.
These portfolios are easy to invest in. You can set up automatic contributions and the minimum investment amount is $25. Each fund is globally diversified and is automatically rebalanced.
Take a look at this Tangerine Investment Fund review for more details.
Advantages of a Tangerine TFSA Account
Tangerine TFSA accounts offer the following benefits:
Higher interest rate than some banks
No monthly fee and no minimum balance for their GIC and savings products
Tax-free returns and withdrawals
Access to thousands of free ATMs across Canada
Free withdrawals and deposits
Earn guaranteed returns on a Tangerine tax-free GIC
Access to an automated savings program
A versatile, user-friendly mobile app
Access to a competitively priced mutual fund with a low minimum investment of $25
Globally-diversified portfolios and automatic rebalancing every quarter
24/7 customer support is available
Downsides
A lack of physical locations for in-person support as they are mainly an online bank.
Also, Tangerine's savings rates are much lower after the promotional 5-month period ends (0.10%). For a higher non-promotional interest rate, take a look at this EQ Bank TFSA review.
What is a TFSA?
A tax-free savings account is a registered plan that allows you to set money aside and earn tax-free growth for life.
The TFSA was introduced in 2009. Canadians who are 18 years of age or older get an annual contribution limit. For 2022, the annual TFSA contribution limit is $6,000 and the lifetime limit is now $81,500 when you add up all the annual TFSA limits since 2009.
When you make a withdrawal from your TFSA account, you can recontribute the amount in future years.
A TFSA account can be used to save or invest for short-term and long-term financial goals.
TFSA Investment Options
You can hold a variety of investments in your TFSA account.
Cash in a TFSA: Cash in a TFSA savings account is a great way to save towards short-term goals e.g. vacation, home downpayment, wedding, emergency fund. Here's a list of the best TFSA high-interest savings rates in Canada.
GICs in a TFSA: GICs are similar to a high-interest savings account and may offer better rates depending on the term you choose. A GIC guarantees the return you earn after the locked-in period when you get back your principal plus interest.
GICs are useful for saving toward a short-term financial goal.
Exchange-Traded Funds (ETFs) in a TFSA: Low-cost ETFs are popular options for a TFSA account. A single ETF can comprise hundreds to thousands of stocks and trades like a stock on an exchange with prices being updated while the market is open.
Unlike mutual funds, most ETFs are passively managed and charge a lower investment fee (MER).
You can invest in ETFs through a robo-advisor like Wealthsimple or buy them yourself via an online discount brokerage. One-fund ETF portfolios like VGRO, VBAL, and VEQT have simplified the investment process for many self-directed investors.
Here's a case study of what you can do with a Wealthsimple TFSA account.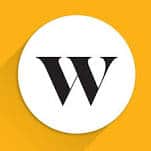 Professionally managed ETF portfolios
Multiple account types
Auto rebalancing and div reinvesting
Get a $75 bonus with a $500 deposit
Stocks in a TFSA: You can purchase and hold individual stocks of companies in your TFSA. Common stocks can potentially earn higher returns for you than a HISA or GIC, however, they are also considered to be riskier. Stocks are not ideal for short-term savings plans.
Questrade is Canada's premier platform for trading stocks. You can also use Wealthsimple Trade, Canada's only commission-free trading platform for stocks and ETFs.
Mutual Funds in a TFSA: Mutual funds are the most popular investment products for TFSA accounts. Traditional mutual funds sold by big banks are significantly more expensive when compared to their cheaper ETF counterparts.
You can easily open a mutual fund TFSA account at your bank. Investors who want a cheaper mutual fund can take a look at Tangerine's line of investment funds.
Bonds in a TFSA: Investors can hold corporate and government bonds in their TFSA. Basically, you loan a company or government (municipal, provincial or federal) money and earn interest. Bonds come with varying terms to maturity. Similar to GICs, they are best held in a tax-sheltered account.
Tangerine TFSA FAQs
How do I deposit money into my Tangerine TFSA?
You can transfer money from a bank account at another financial institution, from your Tangerine chequing account, Tangerine savings account, and investment account.
Can I move my TFSA from one bank to another?
Yes, you can transfer your TFSA account between financial institutions. Most banks charge a fee when you move a registered investment account elsewhere. For example, Tangerine has a $50 fee. You can view the transfer fee for other banks here.
Can I buy stocks with Tangerine?
Tangerine does not offer a brokerage service where you can buy and sell individual stocks. They offer ready-made investment portfolios that cater to different risk tolerances and investment needs. To buy stocks for cheap in Canada, you can use Questrade ($50 in free trades promo included).
How do I close my Tangerine TFSA account?
If you are closing your Tangerine bank accounts, call their customer service at 1-888-826-4374. To close only your Tangerine TFSA, simply do so via online banking. Here's a post on how to close your bank account at a financial institution in Canada.
Can you lose money in a Tangerine TFSA?
A Tangerine tax-free investment account potentially exposes you to the same risks you would face if you invested in a stock, ETFs, or other financial instruments. When you invest, you always risk losing or making money.
The risks investors face include market risks, inflation risks, currency exchange risks, socio-political risks, economic risks, volatility risks, and more. A Tangerine TFSA savings and GIC accounts are insured up to $100,000 through CDIC in the event that the bank becomes bankrupt.
What is a high-interest TFSA savings account?
This is a savings account that allows you to save TFSA cash and not pay taxes on any interest income generated. This account also generates a higher interest rate than a regular savings account.
What is the TFSA limit for 2022?
The annual TFSA limit remains at $6000 in 2022. If you have been eligible to contribute to a TFSA since it was introduced in 2009, your total TFSA contribution room becomes $81,500 in 2022 (excluding gains that have been withdrawn and can be re-contributed).
What is the TFSA limit for 2021?
The annual TFSA limit for 2021 is $6000. If you have been eligible to contribute to a TFSA since it was introduced in 2009, your total TFSA contribution room is $75,500 in 2021 (excluding gains that have been withdrawn and can be re-contributed).
Do you earn interest in a TFSA?
If you invest cash, GICs, or bonds in your TFSA, you earn interest income. If you invest stocks, ETFs, or mutual funds in your TFSA, you could also generate capital gains, dividends, and interest income. Returns earned on your account remain tax-free.
Does Tangerine have physical branches?
No, Tangerine does not have branches. However, they have a few cafes you can walk into in Toronto Downtown, Toronto North, Montreal, Calgary, and Vancouver.
What is the best investment to put in a TFSA?
You can hold a variety of investments in your TFSA. Some of the common investments include cash, stocks, mutual funds, ETFs, and bonds. The type of investment in your TFSA should reflect your risk tolerance, investment timeframe, and objectives.
Does Tangerine have a TFSA?
Yes, Tangerine offers three TFSA accounts including savings, GIC, and investment funds TFSA accounts.
Have a Tangerine TFSA? Let us know about your experience in the comments below.