Online-only banks like Tangerine and Simplii Financial offer a streamlined suite of banking services and financial products and have become increasingly popular due to a lack of the monthly account fees charged by traditional banks.
Choosing an online bank is easily a savings of over $200 per year on fees!
The accounts offered by the main digital banks are similar to what you get with big banks and include:
Chequing account
Savings account
Investment accounts, e.g. TFSA, RRSP, RRIF, GICs
Credit cards
Mortgages
This Simplii vs Tangerine comparison covers what you need to know about their offerings to make an informed choice.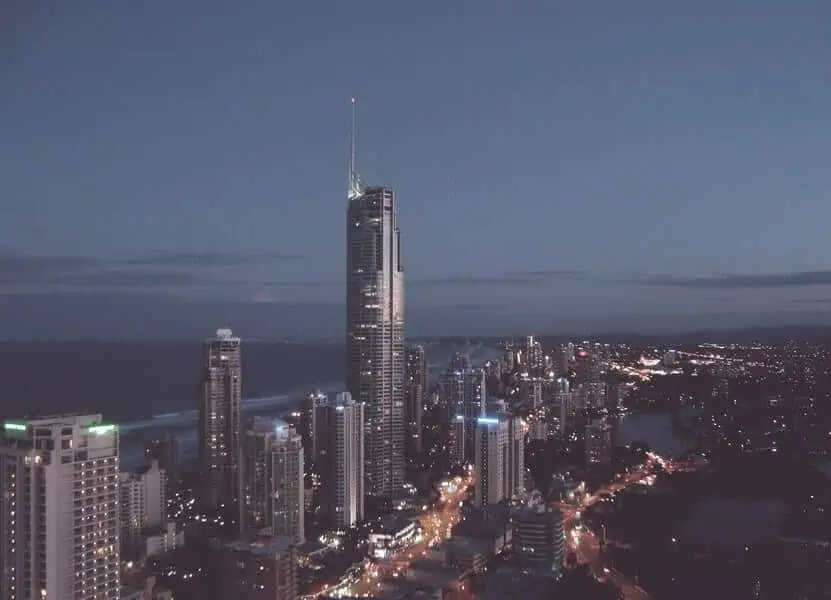 Tangerine Bank vs. Simplii Financial
I have banked with both Tangerine and Simplii, and this comparison/review is based on my personal experiences with them over the years and information that is publicly available on their websites.
While their offerings are similar, it is important to note why one may choose an online-only bank over their brick-and-mortar counterparts.
Chequing accounts offered by digital banks like Simplii Financial and Tangerine Bank have no fixed monthly fees – they are free! Not only that, but they also pay you interest on your chequing balance.
Their savings account is often referred to as 'high-interest savings accounts' because they offer a savings interest rate that is significantly higher than what the big banks offer.
You may also be able to obtain a more competitive mortgage rate with online banks.
Tangerine and Simplii are owned by much bigger banks – Scotiabank and CIBC, respectively. These digital banks can offer better deals than their parent banks because they have less overhead to account for.
Other popular online banks in Canada are EQ Bank and Motive Financial.
What is Tangerine Bank?
Tangerine Bank is a subsidiary of Scotiabank and was formerly known as ING Direct Canada. It was originally founded in 1997.
Ways to Bank
Tangerine is an online bank with a few cafes and pop-up locations in major cities across the country. You can conduct your day-to-day banking using their website or mobile app.
Customers have free access to over 3,000 ATMs that operate on the Scotiabank network, and if you need to talk to someone, they have customer service representatives who are available 24/7 via phone (1-888-826-4374).
Accounts
There is no shortage in the types of accounts offered by Tangerine. Their financial products include:
1. Savings Account: They have multiple savings accounts depending on your needs. Their high-interest savings account is the most popular as it offers one of the most competitive rates available in Canada. Currently, it earns a 1.00% rate.
There are no monthly fees and no minimum balance. This account also allows you to save money stress-free using their Automatic Savings Program. Other available savings accounts are:
Tax-Free Savings Account
RRSP Savings Account
US$ Savings Account
RIF Savings Account
If you are looking for one of Canada's best savings rates, you should check out the EQ Bank Savings Plus Account (currently 2.50%*) or Neo Financial Money Account at 2.25%. Alternatively, you can take advantage of the short-term high savings rates offered by Simplii Financial or Tangerine.
2. Chequing Account: Tired of paying monthly fees on your chequing? Tangerine's No-Fee Daily Chequing Account does not have a monthly fee. Its features include:
Zero monthly fees
Unlimited free debits, bill payments, email money transfers, and pre-authorized payments
Interest is paid on your account balance (up to 0.10%)
Free access to 3,500 ATMs in Canada and 44,000 worldwide
Free first chequebook (50 cheques)
Mobile deposit deposits
3. Credit Card: The Tangerine Money-Back Credit Card is a no-fee card that rewards you with 2% cash back on up to 3 categories of spending ($100 bonus offer). 
4. GICs: Tangerine offers high interest GIC rates, with terms from a few months to several years.
5. Investment Funds: They offer several low-fee index funds that can be used to design a TFSA, RRSP, RRIF, or other non-registered investment portfolio. Read my review of the Tangerine Investment Funds.
6. Mortgage, Home Equity Line of Credit (HELOC), and RRSP Loan.
Read our review of Tangerine Bank.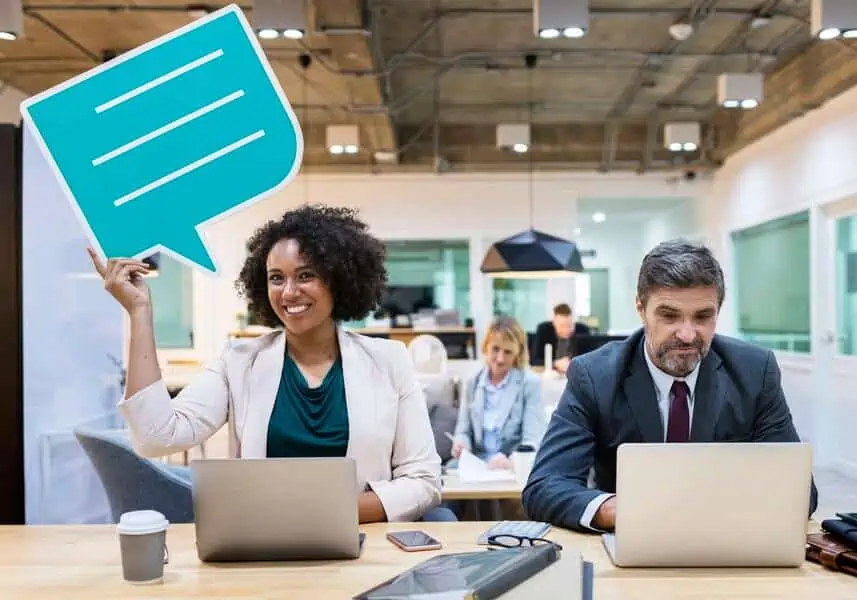 What is Simplii Financial?
Simplii Financial is a subsidiary of CIBC and was formerly referred to as PC Financial.
Ways to Bank
Like Tangerine, Simplii is an online bank. Customers can conduct their online banking through their website or by using the Simplii mobile app.
You also have free access to thousands of CIBC ATMs nationwide and can speak to a customer service representative 24/7 at 1-888-723-8881.
Accounts Offered
Similar to Tangerine, Simplii offers a host of financial products that meet the needs of an average bank client.
1. High-Interest Savings Account (HISA): The HISA at Simplii earns 0.40% to 5.5%, and they have the occasional promotional offer that pays a bonus rate for a limited time (e.g. 6.00% interest for 5 months).
There are no monthly fees, no minimum balance, and you can set up automatic deposits. They also offer RRSP and TFSA savings accounts.
2. Chequing Account: The Simplii No-Fee Chequing account has a lot of attractive features like:
Up to $400 welcome bonus when you meet the eligibility requirements
Zero monthly fees
Unlimited free debit purchases, bill payments, Interac e-Transfers, and withdrawals
Earn interest on your account balance up to 0.10%
Free Interac e-Transfer
Free access to over 3,400 ATMs in Canada
Free cheques
3. Credit Card: The Simplii Financial Cash Back Visa card has no annual fees and is worth checking out if you need a cashback credit card.
4. Mortgages, personal loans and lines of credit
6. Investments: GICs and index mutual funds for both registered and non-registered investment accounts
Read our Simplii Financial review.
Simplii Financial vs. Tangerine Comparison
These two online banks are very similar in their product offerings. A few things to note:
A. Savings Interest: The basic non-promotional savings rates offered by Tangerine and Simplii on their HISA accounts are not as competitive as some other online banks. While promotional bonus offers may be available to new customers, they are short-lived.
Simplii Financial = Tangerine.
B. Chequing Interest: You can earn interest on your Tangerine and Simplii chequing balances. Both banks also offer sign-up bonuses when you open a new chequing account.
For example, you get a $400 bonus when you open a Simplii Chequing account and set up a direct deposit of at least $100 for three months or longer.
In addition, Simplii Financial offers unlimited free personalized cheques.
Winner: Simplii Financial.
C. Convenience: Tangerine is owned by Scotiabank and Simplii by CIBC. CIBC and Scotiabank have ATMs all over Canada, so finding a free ATM should not be a problem. They both offer 24/7 phone support.
Tangerine Bank = Simplii Financial.
D. Bonuses/Referral Program: Simplii has a referral program that pays you $50 for each referral (no limits). Tangerine also has a referral program where you earn up to $50 per referral for up to three yearly referrals.
Winner: Simplii Financial.
E. Are They Safe? Both banks are insured by Canada Deposit Insurance Corporation (CDIC), which means that your deposits are insured for up to $100,000 per account type.
Simplii Financial = Tangerine.
Related Reading:
Simplii Financial vs Tangerine: Closing Thoughts
Both Tangerine and Simplii work if you are looking at paying lower banking fees. Even if you want to keep your current account or rue missing the face-to-face transactions they provide, you can still take advantage of the higher savings rates offered by digital banks.
A higher savings interest, interest earnings on chequing, and $0 monthly chequing fees, all equate to more money in your pocket.
If you want to earn some of the best interest rates available on savings accounts (outside of promotional rates), check the EQ Bank Savings Plus Account or Neo Money Account.
A great combo to take advantage of high non-promotional savings rates while getting access to a no-fee chequing account is to open both a Simplii Chequing Account and an EQ Bank Savings Account or Neo Money Account.
You can also replace Simplii's chequing with that of Tangerine.