Shakepay is a Canadian cryptocurrency trading platform based in Montreal.
It was established in 2015 and has been used by more than 600,000 Canadians to trade Bitcoin and Ethereum.
When you open an account using our Shakepay referral code or link (Q5USOTB), you get a $30 bonus after trading at least $100 worth of crypto.
How Shakepay Works
Shakepay is one of the easiest platforms to buy and sell Bitcoin or Ethereum.
Its user interface supports one-click trades and you won't need to worry about cluttered charting tools if you are a beginner.
Simply select the digital asset you want to buy (or sell), enter the amount, and confirm your trade.
To get started, sign up here (include a $30 bonus). You will need to confirm your phone number and provide your KYC information.
Shakepay verifies your identity using the information you have provided. This is a requirement for Money Service Business (MSB) operations regulated by FINTRAC and AMF.
As part of the verification process, you must also provide a copy of your photo ID and record a selfie video using your phone or webcam. After setting up your account, you can fund it using Interac e-Transfer, wire transfer, or cryptocurrency (BTC and ETH).
Note that you must buy at least $100 of BTC or ETH for your $30 referral bonus to apply.
Shakepay Referral Program
Shakepay rewards its users when they refer new customers.
Click on the "refer a friend" button on your dashboard to copy your referral link.
When friends join and spend at least $100 to buy Bitcoin and/or Ethereum, you both receive $30.
They must sign up using a valid referral link for the promotion to apply.
Shakepay Referral Code
Using any of the Shakepay referral links on this page will automatically get you the $30 referral bonus after you trade $100 worth of crypto.
If preferred, you can also enter this Shakepay referral code "Q5USOTB" during sign-up to get the bonus amount.
Shakepay Fees
Shakepay does not charge a fee for deposits and withdrawals.
Actually, it does not charge a trading commission either. However, that does not mean you don't pay a "fee".
The platform makes money on the price spread between "buy" and "ask" prices which are generally a bit higher than you would find on a full-fledged cryptocurrency exchange like Coinsmart or NDAX.
Interac e-Transfer: Free
Wire transfer: Free
Crypto deposits and withdrawals: Free
Trading commissions: None; pay price spread
Is Shakepay Safe and Legit?
Shakepay is a legitimate company that is licensed to operate as an MSB in all Canadian provinces and territories. As per its website, over $3 billion worth of digital currency has been bought and sold on the platform.
It holds a majority of coins in cold storage and holds an insurance policy on these assets.
As for your account, the platform employs encryption and 2-factor authentication to protect your data and access to your account.
That said, you should note that cryptocurrency assets are not protected by CIPF or CIDC in Canada. And they are highly speculative in nature.
Related: Shakepay vs. Bitbuy
Pros of Shakepay
User-friendly crypto platform for beginners
Free deposits and withdrawals
Fast new accounts verification
Majority of coins in cold storage
Can move coins to personal wallet
Cons of Shakepay
Supports only BTC and ETH
Does not offer advanced trading tools
Accepts only CAD fiat
Shakepay Alternatives and Bonuses
In addition to Shakepay, you can also earn bonuses when you open a new account with these crypto platforms:
CoinSmart Crypto Exchange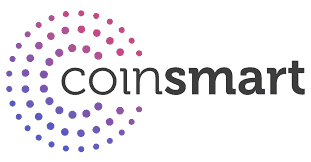 Top crypto exchange in Canada
Great for new & advanced traders
0.20% trading fee
Get a $30 bonus when you deposit $100
Other top crypto exchanges and trading platforms include:
NDAX: Supports 30+ coins including Dogecoin and has very low trading fees. Get a $10 bonus when you fund with $100 or more. Read our NDAX review.
Wealthsimple Crypto: Supports 42 coins. Get a cash bonus when you trade at least $300 worth of crypto. Read our review.
Related reading:
Disclaimer: Cryptocurrency is a volatile and speculative investment. If you decide to invest, we recommend you do your own research and only commit funds you can afford to lose.
Shakepay Referral Code 2022 ($30 Bonus)
Summary
Use our Shakepay referral code (Q5USOTB) to get a $30 bonus after you buy $100 worth of Cryptocurrency. You also get $30 per Shakepay friend referral.