The Scotiabank StartRight Program offers one of the best newcomers to Canada bank accounts with various welcome bonuses, savings, fee waivers, and more.
It is not the only one. Other banks like CIBC, RBC, BMO, and Simplii Financial have newcomer bank account offers that are worth checking out.
Read on to learn about Scotiabank's newcomer offers available in 2023.
What is the Scotiabank StartRight Program?
The Scotiabank StartRight Program offers a complete banking package to new immigrants in Canada.
This includes landed immigrants, international students, and foreign workers.
Scotiabank is one of the five largest banks in Canada, with over 900 branches and 3,600 Automated Banking Machines (ABMs).
Its newcomer banking package makes it easy to access banking services, credit, and loan products even if you don't have a credit history in Canada.
Scotiabank Newcomer Offers
The current newcomer offers by Scotiabank include significant savings and bonuses in your first year.
These offers include the following services:
Chequing account international money transfer
Self-directed trading on Scotia iTrade
Credit cards
Mortgages
Scotiabank Newcomer Bank Account Offer
If you are a permanent resident who has been in Canada for less than 3 years or a foreign worker, you can apply for a Scotiabank Preferred Package account.
This chequing account has a $16.95 monthly fee; however, this fee is waived for the first 12 months.
This is a value of $203.40 in your first year (i.e. $16.95 x 12).
Newcomers can send unlimited free international money transfers (FX rates still apply), and the fee on a small safety deposit box is waived in the first year ($60 value).
All Scotiabank clients get a $350 welcome bonus when they open a Scotiabank Preferred Package Chequing account, and they complete at least two of the following activities within 60 days of opening the account:
Complete one online bill payment of at least $50 using the Scotiabank mobile app or Scotia Online Banking
Complete two separate recurring pre-authorized transactions of at least $50 per transaction per month for three consecutive months
Set up a recurring direct deposit, such as payroll or pension, that recurs monthly for at least three consecutive months.
International students can open a Student Banking Advantage Plan account.
Scotiabank Newcomer Credit Card Offer
Newcomers can apply for the Scotia Momentum Visa Infinite credit card and get up to a $15,000 credit limit.
You don't need previous credit history in Canada to qualify; however, your limit will be based on your verifiable income and other credit factors.
The Scotia Momentum Visa Infinite Card has a $120 annual fee (waived in the first year) and offers:
4% cash back on groceries, recurring bill payments, and subscription purchases (on up to $25,000 spent per year)
2% cash back on gas and daily transit purchases ($25,000 spend limit), and
1% cash back on all other purchases
Scotiabank Momentum Visa Infinite Card
Rewards: Earn 4% cashback on groceries & recurring bills; 2% cashback on gas & daily transit; 1% cashback on everything else.
Welcome offer: Earn 10% cashback in the first 3 months on up to $2,000 spent ($200 value).
Interest rates: 20.99% on purchases; 22.99% on cash advances.
Annual fee: $120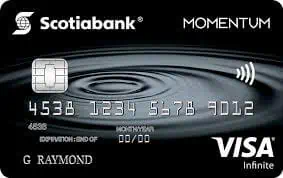 International Students can apply for the SCENE Visa Card. Here are some other newcomer credit card options.
Scotiabank Newcomer Mortgage Offer
Permanent residents in Canada for five years or less can access Scotiabank's newcomer mortgage program.
The bank offers fixed and variable-rate mortgages. Learn about some of the best mortgage rates in Canada.
Scotiabank Newcomer Investment Offer
If you are looking to open a self-directed investment trading account, Scotia iTrade offers newcomers ten free equity trades when you deposit a minimum of $1,000 in your trading account.
You can waive trading fees when you buy stocks and/or ETFs using a non-commission brokerage like Questrade or Wealthsimple Trade.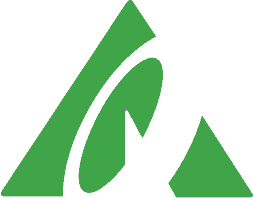 Trade stocks, ETFs, options, etc.
Low and competitive trading fees
Top platform for advanced traders
Get $50 trade credit with $1,000 funding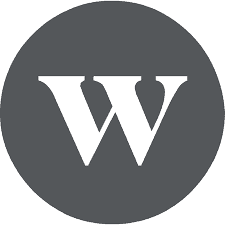 Trade stocks and ETFs for free
Great trading platform for beginners
$25 cash bonus when you deposit $200+
Transfer fees waived up to $150
How To Open a Scotiabank Newcomer Account
To open an account via the Scotiabank StartRight Program, you will need to book an appointment at a branch.
Make sure to attend your appointment with the appropriate documents.
Permanent resident:
Permanent Resident Card or Confirmation of Permanent Residence
Government-issued photo ID, e.g. Passport or Canadian driver's license
Foreign worker:
Canadian work permit
Government-issued photo ID, e.g. Passport or Canadian driver's license
International student:
Proof of enrollment at an eligible post-secondary institution, such as your Student ID Card
Study permit or Temporary Resident Visa
Government-issued photo ID, e.g. Passport or Canadian driver's license
Newcomer To Canada Bank Account Alternatives
New immigrants can also save on banking fees with the following free bank accounts.
Simplii Financial Newcomer Bank Account
You can open a Simplii no-fee chequing account up to 12 months before you land in Canada.
This online bank also offers a no-annual-fee cash back credit card with a credit limit of up to $10,000.
Like the Scotiabank newcomer credit card offer, you don't need Canadian credit history to apply for the Simplii Financial Cash Back Visa Card.
Simplii's chequing account includes the following:
Unlimited free debit transactions and Interac e-Transfers
Free personalized cheques
Access to 3,400 CIBC ATMs across Canada
It also pays you interest on your chequing account balance. Learn more in this review.
EQ Bank
EQ Bank offers a hybrid bank account that combines the features of savings and chequing accounts.
The EQ Bank Savings Plus Account includes the following:
Unlimited free transactions (debits, deposits, and Interac e-Transfers)
No monthly account fees
2.50% interest on your balance
Access to registered and non-registered accounts and more
This account does not offer cheques, and you don't get a debit card.
It is best combined with a traditional chequing account, i.e. use it as your high interest savings account.
Learn more in this EQ Bank review.
KOHO
KOHO offers a prepaid card account that works great for saving money, spending money, and earning cash back.
A KOHO Account is also best combined with a regular chequing account.
It offers:
Up to 5% cash back at partner retailers
Unlimited free debits and Interac e-Transfers
Competitive interest rate on your balance when you set up a direct deposit
Early access to a portion of your paycheque (3 days early), and more
Learn more in this KOHO review.
Scotiabank Newcomer FAQs
How do I open a bank account for new immigrants in Canada?
You can visit one of the banks with newcomer programs and bring along your PR Card and a Canadian driver's license or your foreign passport.
What bank is best for newcomers in Canada?
The best bank for you as a newcomer will depend on your needs. You can apply for any of the newcomer offers on this page or also check out the newcomer offers by the Royal Bank of Canada (RBC), Bank of Montreal (BMO), Canadian Imperial Bank of Commerce (CIBC), Toronto Dominion (TD) Bank, and HSBC Bank Canada.
Related: