The Scotia Momentum Visa card is a low-fee cash back credit card and one of three other cards in the Scotia Momentum suite of cash back cards.
In addition to its cash back rewards, this card also offers a 0% balance transfer rate for 6 months which is not bad when compared to other balance transfer credit cards in Canada.
This Scotia Momentum Visa Card review covers its benefits, drawbacks, and everything else you need to know.
Scotia Momentum Mastercard – Summary of Features
Competitive $39 annual fee
0% rate on balance transfers and purchases for the first 6 months
2% cash back on groceries, gas, drug store purchases, and recurring payments
1% cash back on all other purchases
Purchase security and extended warranty
Discounts on rental cars up to 25%
19.99% purchase APR and 22.99% Cash Advances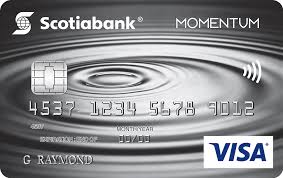 Scotia Momentum Visa Benefits
The main attraction of the Scotia Momentum Visa is its straightforward cash back package.
Here are some of the benefits of the card:
1. Cash Back Rewards: You earn 2% cash back on all eligible grocery, gas, pharmacy purchases, and recurring payments – on up to a total of $25,000 in purchases every year. After exceeding the $25,000 limit, you continue to earn 1% in cash back on any extra spending in these categories.
For all other purchases outside of the four categories above, you earn a flat rate of 1% cash back.
2. Purchase Security: Items you purchase are protected against loss, theft, and damage for up to 90 days when you pay with your Scotia Momentum Visa card. This coverage is for up to $10,000 in repair or replacement costs.
3. Extended Warranty: The card offers to double the manufacturer's warranty for up to one additional year. There's a maximum claim per occurrence of $10,000 and a maximum lifetime claim of $60,000 for both the purchase security and extended warranty coverages.
4. Save on Car Rentals: You can get up to a 25% discount when you use your card to pay for car rentals at participating Avis and Budget locations in Canada and the U.S.
5. 0% Balance Transfer Rate: You can transfer your balances from other credit cards in order to take advantage of this low-interest rate offer for 6 months. Note that the rate for balance transfers after the promotional period ends is 22.99%. There is no balance transfer fee.
6. Other benefits of the card are:
It offers quick payment capabilities through Visa payWave
Low-income eligibility requirement
Optional protection is available at a fee, including critical illness, disability, loss of life, job loss, and other coverage
Downsides of the Card
The annual fee of $39 is a drawback of this card if you are in the market for only a no-fee cash back card.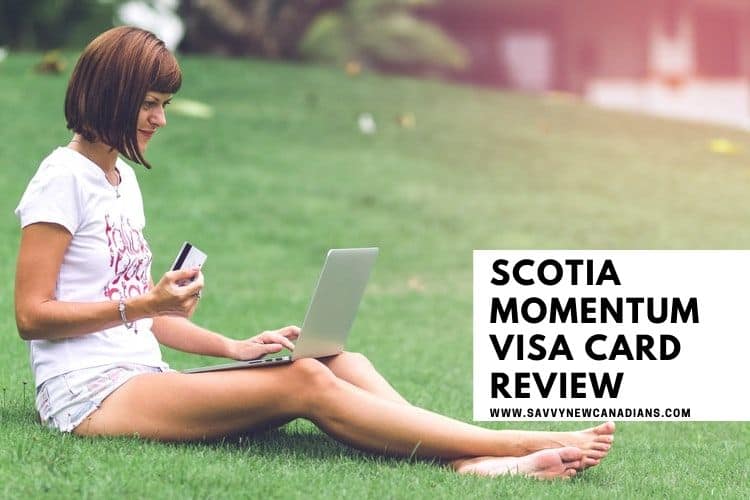 Scotiabank's Momentum Visa Card
Scotiabank has three credit cards under the Momentum Visa category. They are:
A) Scotia Momentum Visa: Discussed in this review.
B) Scotiabank Momentum Visa Infinite: $120 annual fee (waived in year one), up to 4% cashback, comprehensive travel rewards, car rental insurance, mobile device insurance, and more.
C) Scotia Momentum No-Fee Visa: $0 annual fee, up to 1% cash back, 0% balance transfer rate for 6 months. Read this Scotia Momentum No-Fee Visa review for more information.
Is Scotia Momentum Visa For You?
The Scotia Momentum Visa card offers an acceptable level of cash back rewards. Using the $25,000 limit for 2% earnings, you can earn up to $500 in cash back from your annual spending on groceries, gas, recurring bill payments, and drugstore purchases.
This does not include the 1% cash back rate on all other purchases and the 1% earned when you spend more than $25K on these four specific categories.
Add in the fact that this card offers a very competitive 0% balance transfer rate for 6 months, and it starts to look really good.
If you prefer a no-fee card that offers excellent cash back opportunities, my top pick is the Tangerine Money-Back Credit Card.
It offers up to 2% cash back, monthly payout of your cash back earnings, purchase protection, and extended warranty coverage. It also costs $0 to keep every year.
Tangerine Money-Back Credit Card
Rewards: Earn up to 2% unlimited cash back in up to 3 spending categories and 0.50% on all other purchases.
Welcome offer: Get an extra 10% cash back on up to $1,000 in spending in the first 2 months ($100 value).
Interest rates: 19.95% for purchases, balance transfers, and cash advances.
Annual fee: $0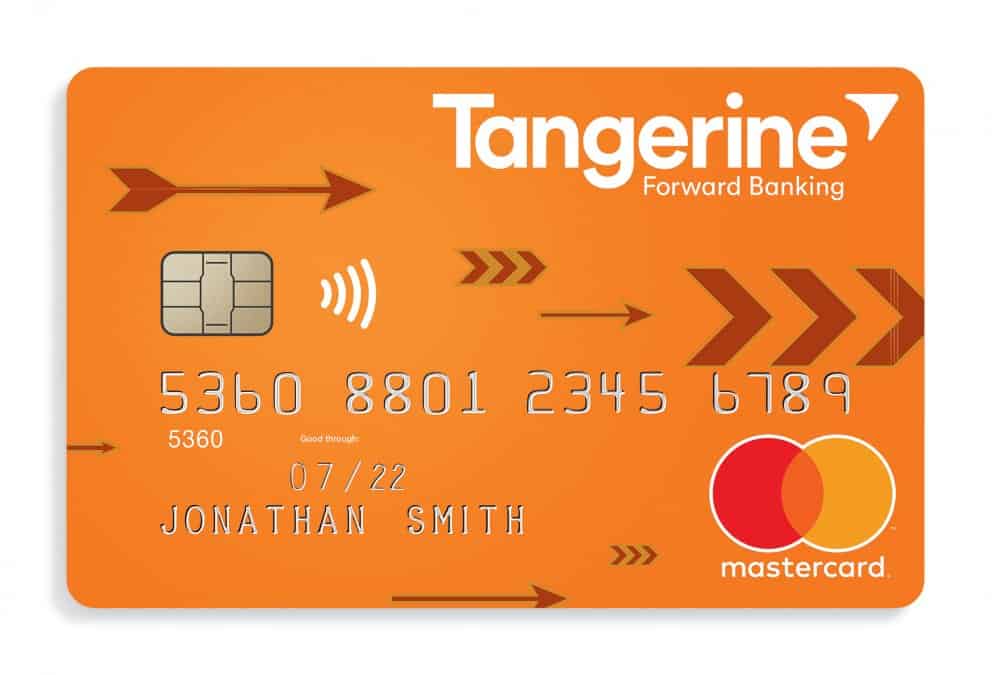 You can also choose the Scotia Momentum No-Fee Visa Card.
Related Posts:
Scotia Momentum Visa Card Review
Summary
The Scotia Momentum Visa Card offers up to 2% in everyday cash back rewards. This Scotia Momentum Visa review covers everything you need to know about the card.