This Saven Financial review covers how it works, its pros, cons, fees, and alternatives.
Saven Financial is one of Canada's best online banks for high interest savings rates and GIC products.
It joins other challenger banks like EQ Bank, Neo Financial, AcceleRate Financial, and Alterna Bank in offering competitive savings products that beat what's generally available at the Big Banks.
Read on to learn about Saven Financial's products and services.
What is Saven Financial?
Saven Financial was established in 2021 and is a division of FirstOntario Credit Union.
FirstOntario Credit Union has been around since 1939 and has 126,000+ members.
While its parent credit union offers personal and business banking services with chequing, savings, credit cards, mortgages, loans, and investment, the Saven Financial online platform is limited to savings accounts and GICs.
Saven Financial Accounts
You can open the following accounts at Saven Financial:
High interest savings account
Guaranteed Investment Certificates (GICs)
Saven Financial High Interest Savings Account
The Saven Financial high interest savings account (HISA) has no monthly fees, and you can open it with any amount.
It offers a 3.60% interest rate which is one of the highest savings rates in Canada at the moment.
This interest is calculated daily and paid out at the end of each month.
Your deposits in this HISA are protected for up to $250,000 by the Financial Services Regulatory Authority of Ontario (FSRA).
Saven Financial High Rate GICs
Saven Financial also offers GICs you can invest in to earn more income than using savings.
Saven GICs have terms ranging from one to five years, and you can open an account with as little as $1,000.
GICs guarantee your principal, and you know exactly how much interest your money will earn over a specific period of time.
The current GIC rates for Saven are:
1 year term: 5.50%
2 year term: 5.50%
3 year term: 5.35%
4 year term: 4.80%
5 year term: 4.80%
These GICs are non-redeemable, which means your funds are not accessible until after their maturity date.
Here are some of the best GIC rates in Canada.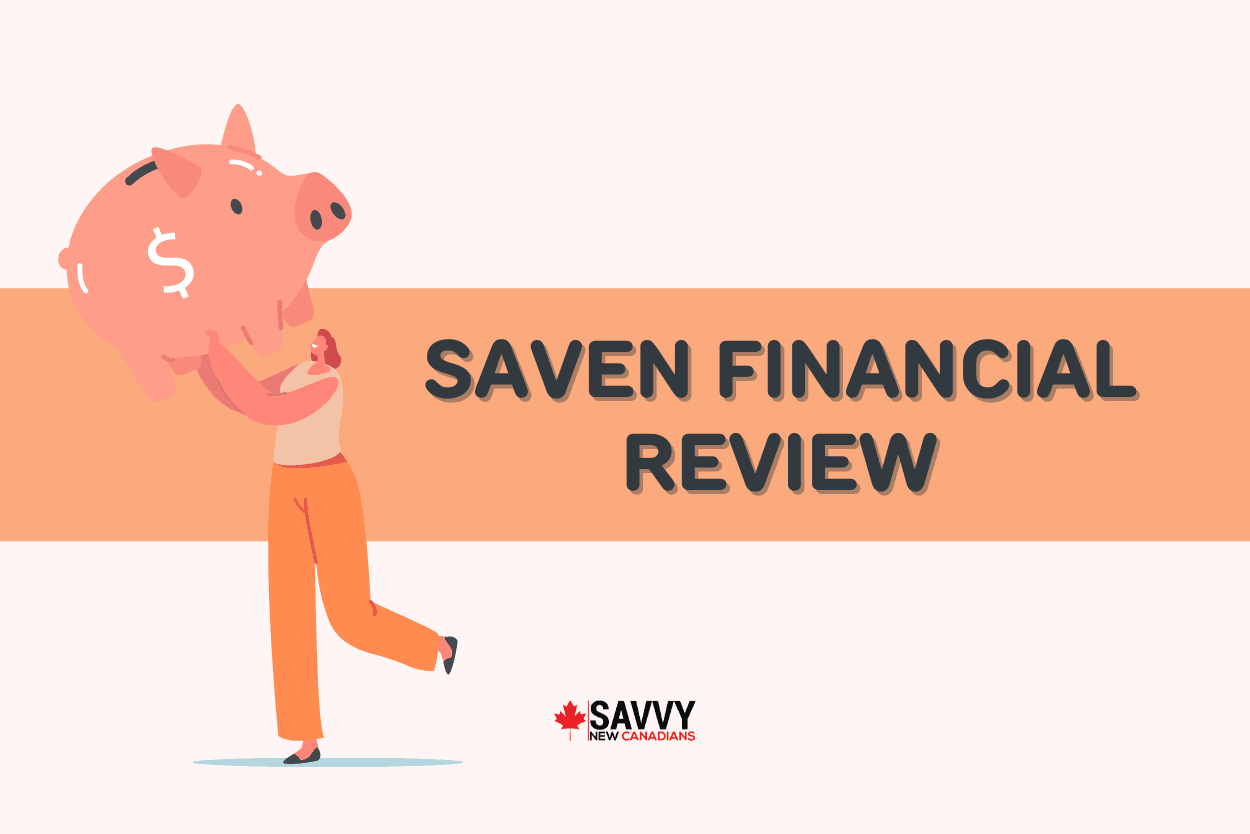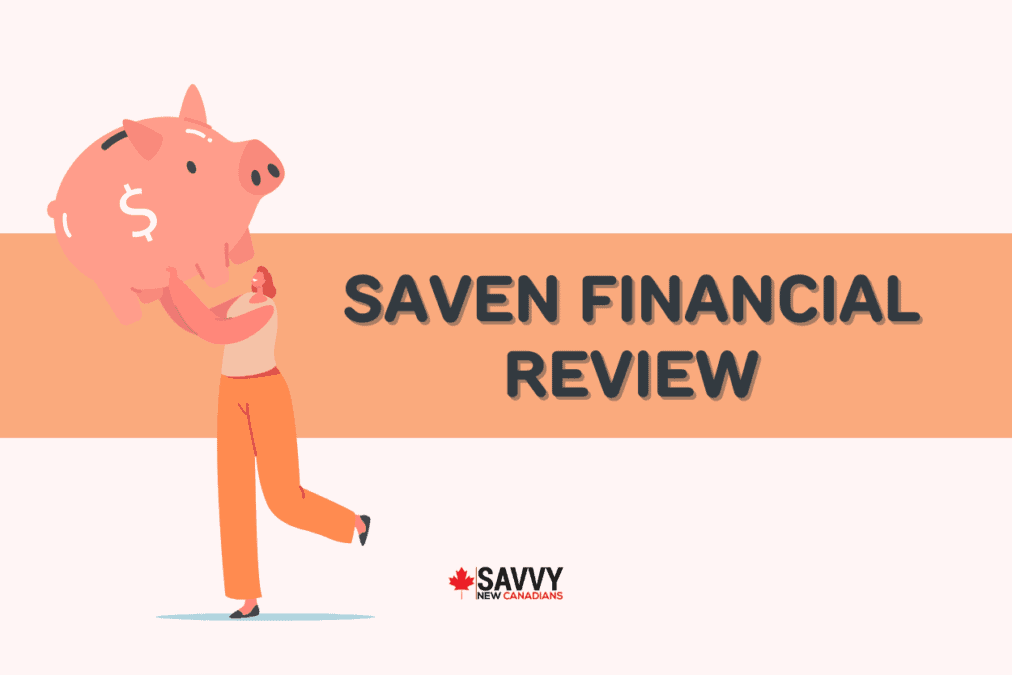 How To Open a Saven Financial Account
You can open a Saven Financial account online.
You will need to meet some basic requirements:
Reside in Ontario
Be at least 18 years old
Invest $25 in a membership share for FirstOntario Credit Union
Membership at FirstOntario Credit Union and Saven gives you voting rights and access to dividend shares at the credit union.
After opening your account, you can add funds using Interac e-Transfer, cheque deposit, or by linking your bank account to another financial institution.
You can contact Saven's customer service at 1-877-987-2836 or chat with them online.
Saven Financial Fees
Although the Saven Financial savings and GICs accounts have no monthly fees, you should be aware of the following service charges:
| | |
| --- | --- |
| "OOPS" Charges | Cost |
| Non-Sufficient Funds (NSF) | $50/Item |
| NSF Handling | $10 |
| Overdraft | 21% |
The following transactions are free:
| | |
| --- | --- |
| Transaction | Fee |
| Electronic Funds Transfer | $0 |
| Cheque deposits | $0 |
| Interac e-Transfers | $0 |
There are maximum limits for Interac e-Transfer transactions:
Maximum per day when sending: $3,000
Maximum per day when receiving: $25,000
Maximum send for 24 hours: $10,000
Maximum send per week: $10,000
Maximum send per month: $20,000
Is Saven Financial Safe and Legit?
Saven Financial is a legitimate financial institution owned by one of Canada's largest credit unions, FirstOntario Credit Union.
It is also safe because your deposits are insured by the Financial Services Regulatory Authority of Ontario (FSRA) up to a maximum of $250,000.
Pros and Cons of Saven Financial
Pros:
High interest rate on savings
High interest rates on GICs
No monthly account fees
Owned by a reputable credit union
Can vote for the board of directors and receive annual dividends
Good mobile app
Cons:
Only available in Ontario
No branches for in-person support
No TFSA or RRSP accounts
Does not offer cheques, debit cards, ATMs, or bill payments
Maximum of $25,000 when depositing cheques
Saven Financial Alternatives
There are several online banks in Canada that provide better value for your savings and investments compared to the Big Five – CIBC, TD, Scotiabank, RBC, and BMO.
The top two alternatives are EQ Bank and KOHO.
Saven Financial vs. EQ Bank
EQ Bank's Savings Plus Account is a hybrid bank account that gives you the top features of a savings and chequing account for free.
It offers:
High-interest rate on every dollar
Unlimited free debits, bill payments, and Interac e-Transfers
Mobile cheque deposits
No minimum balance
CDIC deposit guarantee
You can also open EQ Bank TFSA, RSP, Joint Accounts, USD Accounts, and GICs.
EQ Bank Savings Plus Account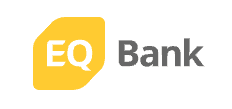 3.00%* non-promotional interest rate
Unlimited debits and bill payments
Unlimited Interac e-Transfers
No monthly account fees
Saven Financial vs. KOHO
KOHO is a financial technology company that offers a free prepaid card combined with savings, early payroll, a budgeting app, and a credit-building service.
The free KOHO Card includes:
1% cash back on groceries and bill payments
Up to 5% cash back at partner retailers and brands
Pays interest on your balance
Unlimited free bill payments and Interac e-Transfers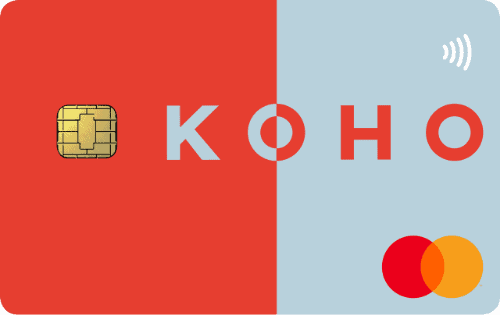 $20 sign up bonus after first purchase (use promo code CASHBACK)
Earn up to 5% cash back
Up to 4.00% savings interest on your balance
Unlimited Interac e-Transfers
Saven Financial FAQs
Is Saven Financial insured?
Yes, Saven Financial customers enjoy FSRA protection up to a maximum of $250,000.
Who owns Saven Financial?
Saven Financial is owned by the FirstOntario credit union, an Ontario credit union that has been around for over 80 years.
Is Saven Financial a bank?
No, Saven Financial is not a bank. It is an online financial platform that offers various financial products, including savings and GICs.
Does Saven Financial offer TFSA and RRSP accounts?
No, Saven does not offer registered accounts like the TFSA, RRSP, or RRIF.
Related: