This post may contain affiliate links. Please read my disclosure for more info.
The RBC Cash Back Mastercard offers an excellent level of cash back rewards for a no-fee credit card and would easily make a top 10 list of the best no annual fee cash back credit cards in Canada.
There are not a lot of no-fee cash back cards on the market that offer unlimited cash back rewards. This review of the RBC Cash Back Mastercard covers its features, benefits, downsides and pretty much everything you need to determine whether or not it is worth your while.
RBC Cash Back Mastercard Features and Benefits
1. $0 annual fee. This card does not charge an annual fee which sets it apart from many other similar cash back credit cards.
2. Earn 2% cash back on grocery purchases: You earn 2% on grocery store purchases up to a maximum of $6,000 per year. After spending $6,000, a 1% cash back rate applies on all your other grocery spending for the year.
3. Earn up to 1% unlimited cash back on all other purchases and bill payments.
4. Save 3 cents per litre instantly on gas and earn 30% more Petro-Points when you purchase fuel at Petro-Canada. To take advantage of this offer, you need to link your Petro-Points card to your RBC Cash Back Mastercard.
5. Purchase security and extended warranty. The card protects against theft, loss, or damage for up to 90 days and extends the manufacturer's warranty for up to one additional year on items purchased using your card.
6. Optional features. There are additional features of the card you can add for a fee including:
Travel insurance
Roadside assistance
Identity protection, and
Balance protector insurance
The RBC Cash Back Mastercard works as a great entry-level card if you are looking to earn cash back on your everyday spending without shelling out $99 to $120 in annual fees for a premium card.
Earning the maximum cash back on groceries is easy for most people. For an average family of three, a $500 or more spend on groceries per month is par for the course and you could easily earn $120 per year on groceries alone (i.e. 2% x $500/month x 12 months).
The card also comes with the advantage of being a 'Mastercard' with worldwide acceptance.
Downsides of the Card
There are very little to no downsides with this cash back card other than that:
There is a $6,000 annual limit on the 2% reward rate.
Travel insurance is not included as part of the basic package.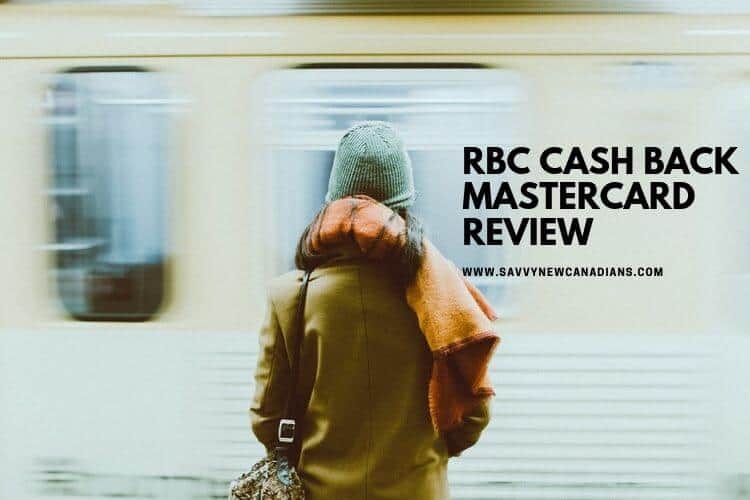 RBC Cash Back Mastercard vs. Tangerine Cash Back Credit Card
The Tangerine Money-Back Cash Back Credit Card (review link) is another no-fee cash back card that tops my list of no-fee rewards cards in Canada.
It offers a promotional 4% cash back for 3 months on purchases made in up to 3 categories of spending. After the promo period ends, you earn an unlimited 2% cash back on these categories (no annual limits) and 0.50% cash back on all other purchases.
Cash back earned using the Tangerine Cash Back Credit Card is paid monthly, so you do not need to wait until the end of the year to enjoy your rewards.
The money-back categories you can choose from include groceries, restaurants, gas, pharmacy, entertainment, public transit, recurring bill payments and more.
Lastly, the Tangerine credit card offers new cardholders a 1.95% interest rate on balance transfers for 6 months.
Is The RBC Cash Back Mastercard For You?
The RBC Cash Back Mastercard offers a competitive 2% earnings rate on grocery purchases and up to 1% on everything else.
Given its no-annual-fee status, it is definitely worth considering if you are in the market for a viable cash back rewards card.
RBC Cash Back Mastercard Review: No Annual Fees!
Summary
The RBC Cash Back Mastercard offers unlimited cash back rewards up to 2% and has no annual fees. This review of the card covers all you need to know.