Using a price comparison website is one of the easiest and smartest ways to shop online and offline.
You can save money and compare prices for popular products in many different categories.
Price comparison websites save you a ton of time, as they compile the best prices from retailers all across Canada or the region you're in.
If you're wondering what the best price comparison sites are in Canada for 2023, you've come to the right place.
This article dives into the best price comparison sites in Canada, the best rates comparison sites, how they work, and some of the pros and cons.
What is a Price Comparison Site?
A price comparison engine is a search engine that allows you to compare and filter products based on price, features, reviews, and more.
Most price comparison sites focus on comparing the price of products and services from various companies.
These sites help you get the best deal for the items you're looking for at the best price. Most price comparison sites focus on a certain category, like electronics or financial products.
Some price comparison tools are simple and show you the best price for items right away, while others ask you questions about your preferences and personal details so that they can provide you with personalized results.
Best Price Comparison Websites in Canada
Below is a list of the top nine best comparison sites in Canada.
1. Shopbot Canada
Shopbot Canada is a product comparison website tailored for Canadian consumers, helping them find competitive Canadian retailers and prices. It uses search technology to provide relevant search results and find the lowest prices.
This site lets you enter a product in the search field or choose from one of the popular product categories.
You can find the specific item you're looking for or related products with a filter function. You can see all relevant sites with the best prices for the product.
Shopbot Canada is mostly used to compare electronics prices, but also has categories like health and wellness, sporting goods, and appliances.
Pros
The largest price comparison site in Canada
Easy-to-use search function
Cons
Doesn't show many different websites for comparison of specific products
Sponsored ads or retailers are preferred, which may not show the best prices possible
2. Google Shopping Canada
Google Shopping Canada is a price comparison site that allows you to browse a wide range of products from sellers and advertisers featuring their products on Google Shopping.
Based on relevance and your shopping habits, these offers are shown to you using data from your search terms and Google activity.
Google Shopping's home page shows products that you may be interested in. You can also use the search bar to search for any product you're looking for.
The search results clearly show prices, the best deals, and where you can shop from. You can see customer reviews, product details, and specifications. You can filter your search by price, brand, free delivery, and more.
Google Shopping features products from almost any category, from electronics to fashion to home decor.
Pros
Relevant offers picked based on your shopping habits
Uses Google's powerful search technology
Cons
Only sponsored products are shown
3. PriceGrabber
PriceGrabber is one of the best comparison sites in Canada, where you can search and compare prices on millions of products, from categories such as appliances, electronics, furniture, clothing, health and beauty, and more.
Originally a US-based site, PriceGrabber is now available in Canada. You can become an email subscriber and receive a list of the best deals every week.
Pros
Large selection of products from many different categories
Weekly deals sent to you via email
Cons
Only shows the best price for most products; does not compare against other sites
4. Amazon.ca
Amazon.ca is Canada's largest online retailer, where you can find products in almost any category imaginable. Multiple sellers offer the same thing at different prices for many products.
You can search for any item and filter by price, customer reviews, brand, and more.
You can compare item prices, shipping costs, and delivery dates. On the homepage, you'll find special offers and featured products, as well as tailored recommendations for you.
Pros
Millions of products available from many different categories
Often free or cheap shipping
Everything is sold directly through Amazon
Cons
No coupons or price comparison to other websites
Some products may not come as advertised
5. ShopZilla
ShopZilla is a product comparison website focusing on finding the best prices and merchant ratings.
Categories include home appliances, fashion, home and garden, office supplies, electronics, and more.
The homepage shows the current trends and categories that people are viewing currently.
You can browse categories or use the search bar to find the item you are looking for.
The results show you the stores with the lowest prices and shipping costs.
Pros
Easy to navigate the website and use the search function
Shows the best prices
Cons
May not have the exact item you're looking for if it's a higher price than competitors
6. PriceFinder.ca
PriceFinder.ca is a price comparison site focusing primarily on electronics like desktops, laptops, computer hardware, and more in Canadian online and retail stores.
The homepage shows featured price drops, and you can use the search bar at the top to find specific electronic products.
This site does not compare against other retailers; it only shows featured price drops and brings you directly to the retailer's website.
Pros
Featured price drops on the homepage
Focuses on electronics niche
Cons
Small range of product listings
Not many filter options
7. CamelCamelCamel Canada
CamelCamelCamel is an Amazon price tracker that keeps track of millions of products and sends you alerts when prices drop.
You can view millions of Amazon products' price history charts and view the top current price drops.
To make the most of this site, sign up for a free account and create an Amazon price watch list to get email alerts when the prices of those items drop.
You can also download the Camelizer browser plugin to use CamelCamelCamel directly on Amazon.
Pros
Very user-friendly
Browser plugin feature
Price drop alerts via email
Cons
Data can be inaccurate at times
Browser extension does not work for Safari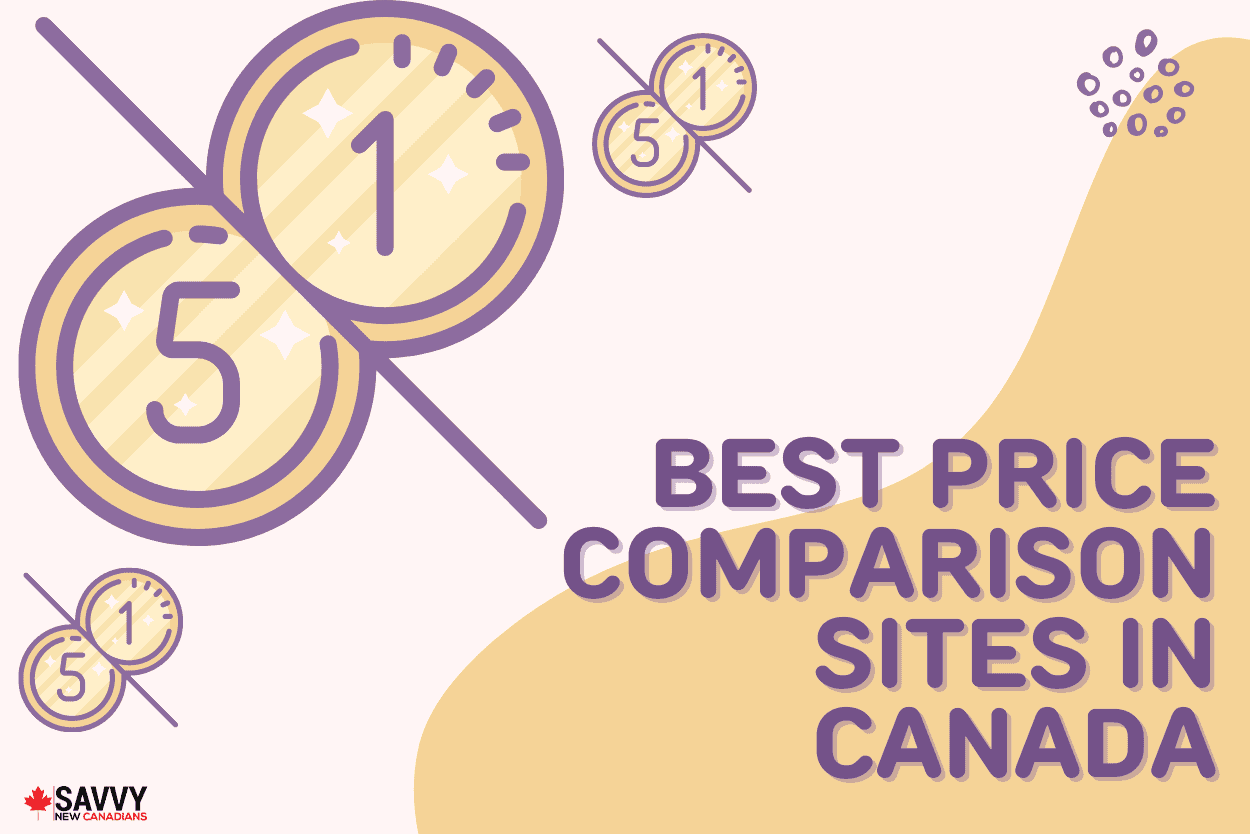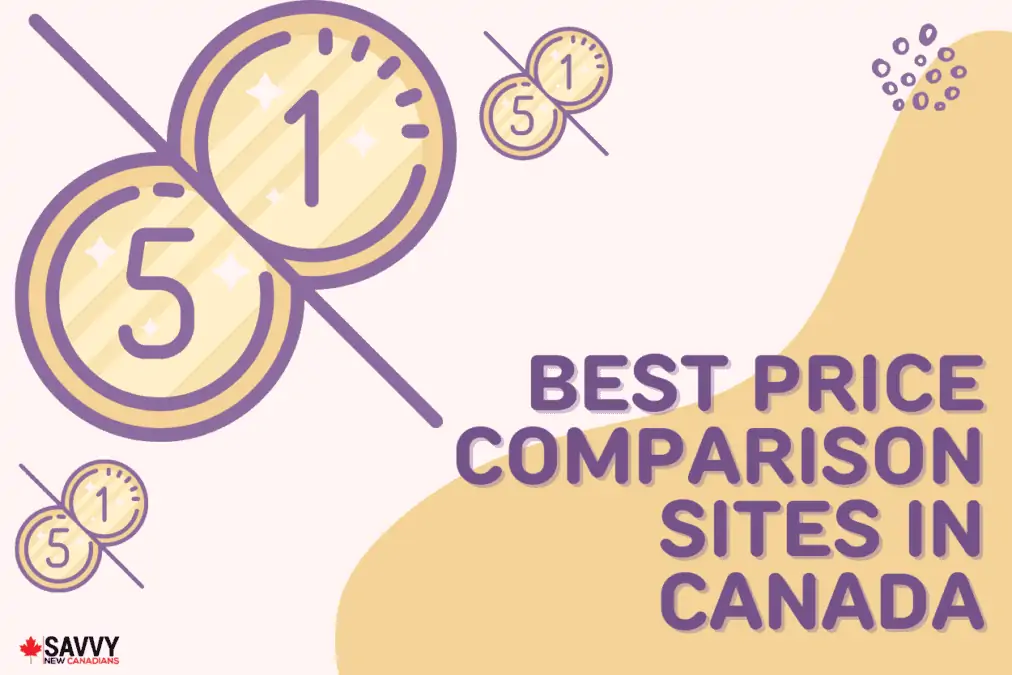 8. PriceBat.ca
PriceBat.ca is a price comparison tool focused on electronics, computer products, and games from Canadian online stores. On the homepage, you can see the specials for featured products, and you can also use the search function.
When you click on a product, it shows a few different websites that have the same product as well as the price and a link to the site. Below that, you can see the "What is on eBay" feature, showing related products currently for sale on eBay.
Pros
Electronics only
Special deals right on the home page
Cons
Limited selection of products
9. PriceDropper.ca
PriceDropper.ca is a price comparison site that features the most recent price drops for products in categories such as electronics, fashion, home, health and beauty, and more.
You'll see featured price drops, all-time low prices, and the latest price drops on the homepage.
You can search by category or use the search function. You can also sign up for an account and add a product to a list called My Price Watch, which will notify you when there is a price drop.
Pros
Very user-friendly
Price comparison between a few different stores
Historical lowest prices chart
Cons
No option to filter search results
Not many products
Best Rates Comparison Sites in Canada
Below are two of the top sites to compare mortgage and insurance rates in Canada.
10. RateSpy
RateSpy is the best mortgage comparison site in Canada.
On this site, you can compare rates from Canada's top mortgage providers, analyze interest rates, and view up-to-the-minute mortgage news. RateSpy compares many prime lenders and top mortgage brokers to get the best rates.
On the homepage, you can view today's top rates in nearly every province in Canada.
You can view fixed rates, variable rates, and more. RateSpy also tracks rates by term, location, and has a mortgage calculator tool.
Pros
Mortgage rate calculator
Many different options and filters to display mortgage rates
Cons
Does not show top rates in Quebec
11. PolicyMe
PolicyMe is the best life insurance comparison site, featured in publications like the Globe and Mail, Financial Post, and CTV.
It is an online-only life insurance company where you can quickly and easily buy term life insurance at an affordable price.
PolicyMe is partnered with Canadian Premier Life Insurance Company. As a third-party administrator, they offer policies issued by CPL.
To use the site, fill out a form to get an instant quote based on your selected coverage amount and term length.
Once you've received a quote, you can submit a more detailed application. After that, you'll be notified if you're approved, and you can decide whether you want to activate your policy.
Pros
Great customer service with the opportunity to schedule a call or Zoom meeting
Money-back guarantee within 30 days
Cons
No option to meet with a representative in person
Not available in all provinces and territories
How Do Price Comparison Sites Work?
Price comparison engines work by gathering costs from multiple retailers and websites to provide the best market rates for products and services.
They display the data they find, like prices, descriptions, reviews, and features, on their site.
Price comparison sites get their data either through feeds from merchants, product feeds from third-party APIs or web scraping.
Pros and Cons of Price Comparison Sites
Price comparison websites are great, although they may have some downsides. View the main pros and cons of price comparison sites below.
Pros
They help you find the lowest price for almost any item you are looking for
Very convenient, as all prices and products are compiled in one place
Many different price comparison sites to choose from, each one a bit different
Cons
There may be some fees to using these sites
May only show sponsored ads or products
Not all sellers use price comparison sites
How To Save Money When Shopping
There are many ways to save money when shopping, both online and in person. Below are three of the best ways.
Cashback Apps
Cashback apps or websites like KOHO, Ampli, and Checkout51 generally offer anywhere from 1-8% cashback on purchases.
These apps give you a rebate on a purchase or provide a coupon for an additional discount when shopping.
Online Shopping Sites
Online cashback portals like Rakuten allow you to shop through their site and access your favorite online retailers while giving you cashback.
You can often earn up to 40% cashback on some items. Apps like Honey also give you cashback, and with the browser extension, automatically find and apply coupons to your purchase.
Cashback Credit Cards
Use one of the many cashback credit cards, like the Tangerine Money-Back Credit Card or the BMO CashBack MasterCard, which will give you a small percentage of your purchase as cashback.
Here are the best credit cards for groceries and for gas.
Price Comparison Sites FAQs
Which app is best for price comparison in Canada?
The best price comparison app or website in Canada depends on your needs and what you are looking for. Many Canadians prefer ShopBot for its wide range of categories, while others like Google Shopping as it is tailored for their needs.
How do price comparison sites make money?
A common way for price comparison sites to make money is through advertising. They can sell advertising space for banner, display, and text advertisements. Comparison sites can also earn referral commissions from affiliate suppliers featured on the site.
How do I find the best price for a purchase online?
To find the best price for a purchase online, consider using one of the many price comparison sites listed above. These sites compile the best prices from retailers across Canada for your convenience. You can also sign up for price drop alerts on some of these sites, so you know exactly when an item you're looking for goes on sale.
How do price comparison sites get their data?
Price comparison sites mainly get their data in one of three ways:
– Feeds from merchants, where price comparison websites enter into a collaboration with companies to gather data directly from their web feeds.
– Product feeds from third-party APIs, where e-commerce data is provided via an API request which is integrated with shopping carts.
– Web scraping, where the price comparison sites extract data from online retailers through a web scraping service provider.
Is CamelCamelCamel just for Amazon?
Yes, CamelCamelCamel is only for Amazon. It is a participant in the Amazon Services LLC Associates Program. The website and browser extension only shows price drops for Amazon.
Conclusion
With the many price comparison sites in Canada, you are sure to find one that matches your needs.
Price comparison sites are a great tool to help you save time, money, and the stress of looking through many different sites just to find the lowest price.
If you combine one or more of the above ways to save money while shopping, you'll be saving even more on your purchases.
Related: