We are back in 2022 with another book giveaway: "The Money Master: What They Don't Teach You About Wealth and Investing."
To enter the contest, please leave a comment stating why you'd like to read the book. Winners will be randomly picked and contacted by email on January 28, 2022.
The Money Master By Sandy Yong
In The Money Master, Sandy draws from personal experience, research, and interviews of financial experts, and shows you how you can:
Train your brain to have a millionaire mindset
Develop healthy and wealthy habits
Balance today's needs with tomorrow's wants
Take control of your financial future
Protect your wealth
Create a financial portfolio and have money work for you
Become your own boss
Sandy also provides worksheets you can download to use alongside the book.
The Money Master: What They Don't Teach You About Wealth and Investing was first published in 2019.
The book giveaway for January 2022 has come to a close. The five winners are Nick, Zeeshan, Gaylene, Vibha, and Shamim! Sandy Yong will be mailing an autographed copy of the book to winners directly.
Thanks to everyone who participated!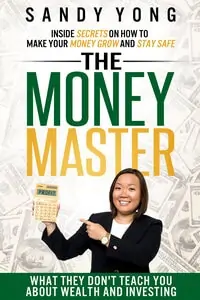 2021 Personal Finance Book Giveaway
We are giving away 5 20 personal finance books to our readers and you can enter the contest by leaving a comment about which book you'd like to read below.
Winners will be randomly picked and contacted by email on December 29, 2021.
The 2021 personal finance book giveaway is now concluded. Thanks to all who participated! Instead of the original 5 books offered, we have increased the number of books to 20 (a 4-fold increase)!
Here are the 20 winners: Frederick, Hez, Walter, Wemimo, Usaid, Ye, Lekan, Viral, Cindy, Greg, Yardena, Jacquie, Joyce, Ashish, Sharon, Tammy, WQuan, Candice, Manish, and Jerome.
The books won are:
Millionaire Teacher by Andrew Hallam (x 6)
Money Like You Mean It by Erica Alini (x 6)
Wealthing Like Rabbits by Robert R. Brown (x 4)
The Wealthy Barber Returns by David Chilton (x 2)
Stop Over-Thinking Your Money by Preet Banerjee (x 2)
We will be reaching out to you to get your shipping address and have the book sent to you directly from Indigo or Amazon.
We will aim to get them out to you as early as possible in the New Year, however, some books may be slightly delayed if they are currently sold out.
Happy New Year in advance!
1. Stop Over-Thinking Your Money!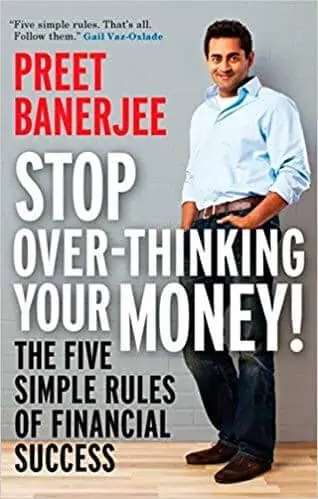 In Stop Over-Thinking Your Money!, Banerjee explains in five simple rules how to think about money and focus on the 20 percent of what you really need to know to confidently take charge of your money.

Indigo
2. Millionaire Teacher: The Nine Rules of Wealth You Should Have Learned in School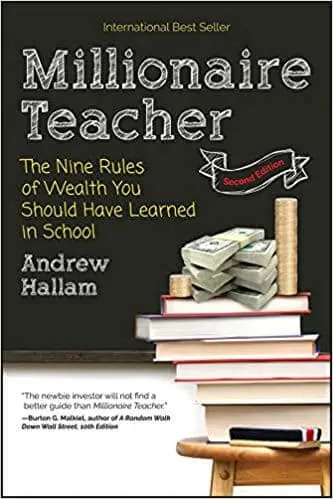 Millionaire Teacher shows you how to achieve financial independence through smart investing — without being a financial wizard. Author Andrew Hallam was a high school English teacher. He became a debt-free millionaire by following a few simple rules. In this book, he teaches you the financial fundamentals you need to follow in his tracks. You can spend just an hour per year on your investments, never think about the stock market"s direction — and still beat most professional investors. It"s not about get-rich-quick schemes or trendy investment products peddled by an ever-widening, self-serving industry; it"s about your money and your future.

Indigo
3. Money Like You Mean It: : Personal Finance Tactics for the Real World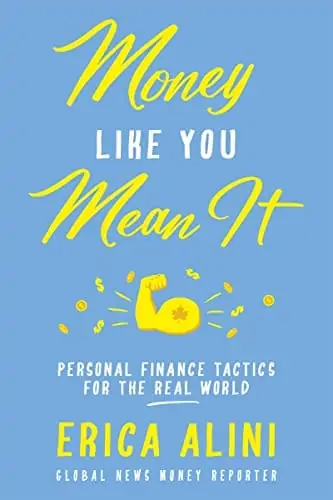 Global News money reporter Erica Alini blends the big picture with practical advice to give you a deeper understanding of the economic forces that are shaping your financial struggles and how to overcome them.

Packed with concrete tips, Money Like You Mean It covers all the bases: from debt to investing and retirement, plus renting versus buying, and even how to tell whether a side gig is really worth the effort. It"s the essential road map you need to make it in the current economy.

Indigo
4. The Wealthy Barber Returns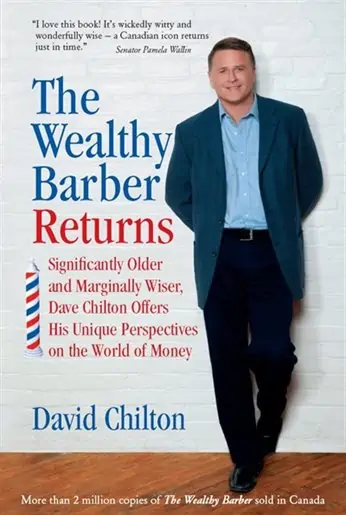 "A simple plan for a better financial future: Read this book. It's down to earth, fun to read and wise to all the mistakes people make in managing money."
Rob Carrick, Personal Finance Columnist, The Globe and Mail

Indigo
5. Wealthing Like Rabbits: An Original and Occasionally Hilarious Introduction to the World of Personal Finance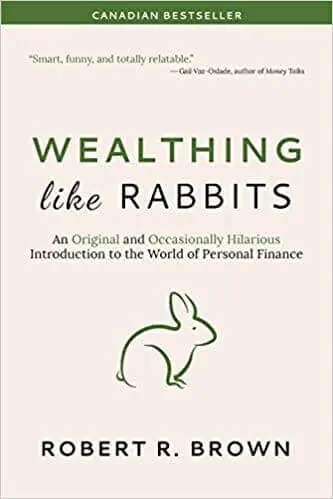 Wealthing Like Rabbits is a sharp, entertaining guide to personal finance that proves sound money management doesn't have to be painful and neither does learning about it. Combining a unique blend of humour and perspective with common sense, Robert R. Brown takes you through the basics of financial planning by using anecdotes and pop culture to shed light on some of the most important, yet often mismanaged aspects of personal finance. Covering subjects ranging from retirement savings and mortgages to credit cards and debt, this book will help you balance your life goals with your financial responsibilities. Wealthing Like Rabbits is a smart, accessible, never-boring romp through personal finance that you will count as one of your best investments ever.

Indigo
Merry Christmas and a Happy New Year in advance!