If you don't already have life insurance, you should consider getting it, especially if you're still young. Buying life insurance at a younger age gives you lower premiums and reduces the amount you'll spend throughout your life.
Life insurance rates are generally cheaper for people in their 20s, 30s, and 40s, so consider getting coverage now if you're in that age demographic.
If you're looking for a reliable, affordable, online term life insurance provider, nowly can help. The company is aimed at the younger demographic and provide easy, instant access to term life insurance at affordable rates. Everything is done online, and there's no need for physical checkups.
In this nowly review, you'll learn about this life insurance provider, how it works, how to apply, and more.
What is nowly?
nowly is a Canadian online term life insurance broker. It is a division of Teachers Life Insurance, one of Canada's largest life insurance companies for education workers.
nowly launched in February 2022 and is available across Canada with the exception of Quebec, which will be launching later this year. Online applications take only minutes, with instant approval and rates as low as $5 monthly.
Their tagline is "it's time to live nowly," which encompasses the three things they stand for: instant coverage now, living healthy now, and giving back now.
nowly Life Insurance Offerings
nowly offers term life insurance, which means that the company will pay a lump sum death benefit if the insured person passes away during their covered term in the policy. The lump sum goes to loved ones and can help pay for expenses related to their funeral, daily costs, mortgage payments, their children's education, and more.
With nowly, you can choose between 10, 15, 20, or 25-year terms based on your needs and age. If you are between 18 and 45 years old, you could get up to one million dollars in coverage.
Many people opt for term life insurance instead of permanent life insurance as it is affordable and, most of the time, cheaper than permanent life insurance.
How To Apply for Insurance With nowly
The only eligibility requirements to sign up for nowly are that you must be between 18 and 60 years old and reside in Canada.
To get started with nowly life insurance, click here to fill out a form and get a quote. You'll have to enter your sex at birth, date of birth, the province you reside in, and whether you are a smoker.
Then, enter your full name, email address, and phone number. Once that is done, it takes you to a page where you can choose your coverage amount. Keep in mind that the amount you select will impact your monthly premium.
You can then apply for a 10, 15, 20, or 25-year term.
For example, for a 25-year term and a $500,000 coverage amount as a 25-year-old female who does not smoke and lives in Ontario, you would pay $22.08 per month.
Once you choose your term, you can proceed with the rest of the application.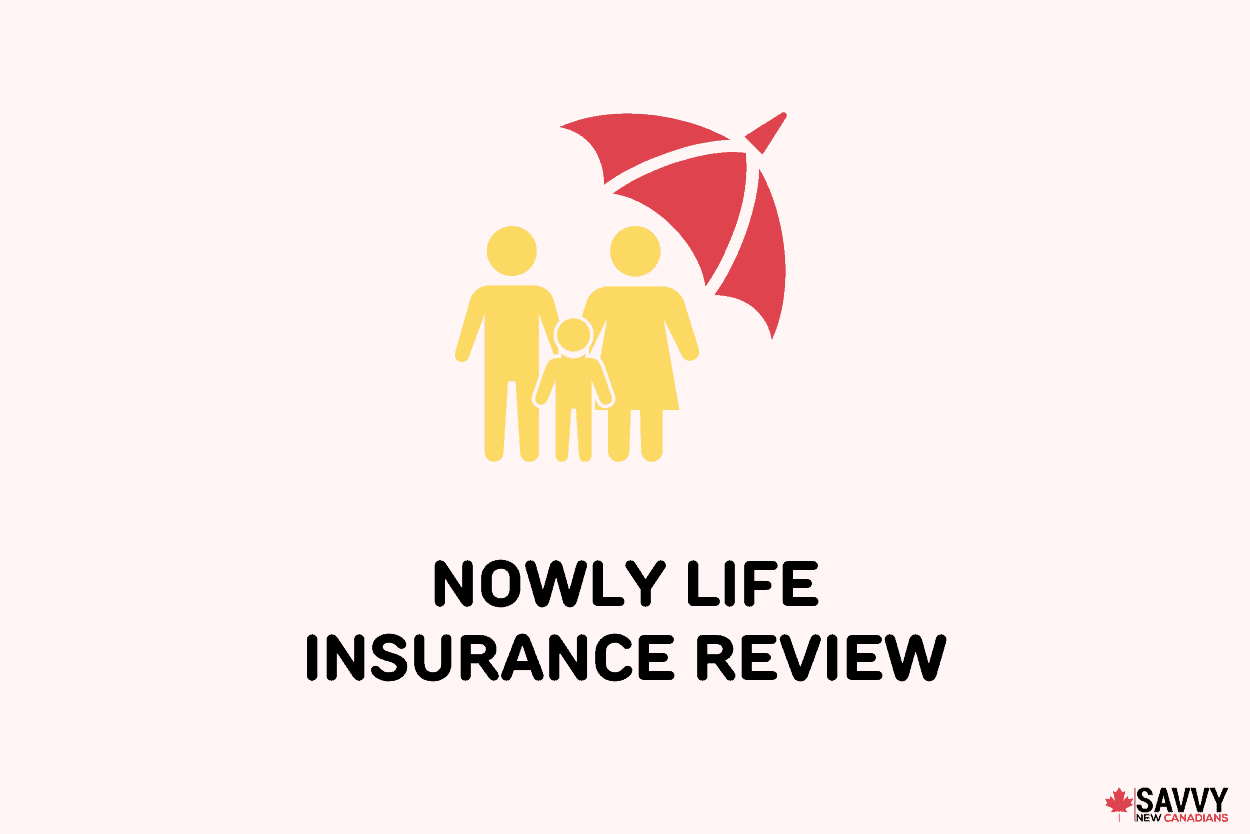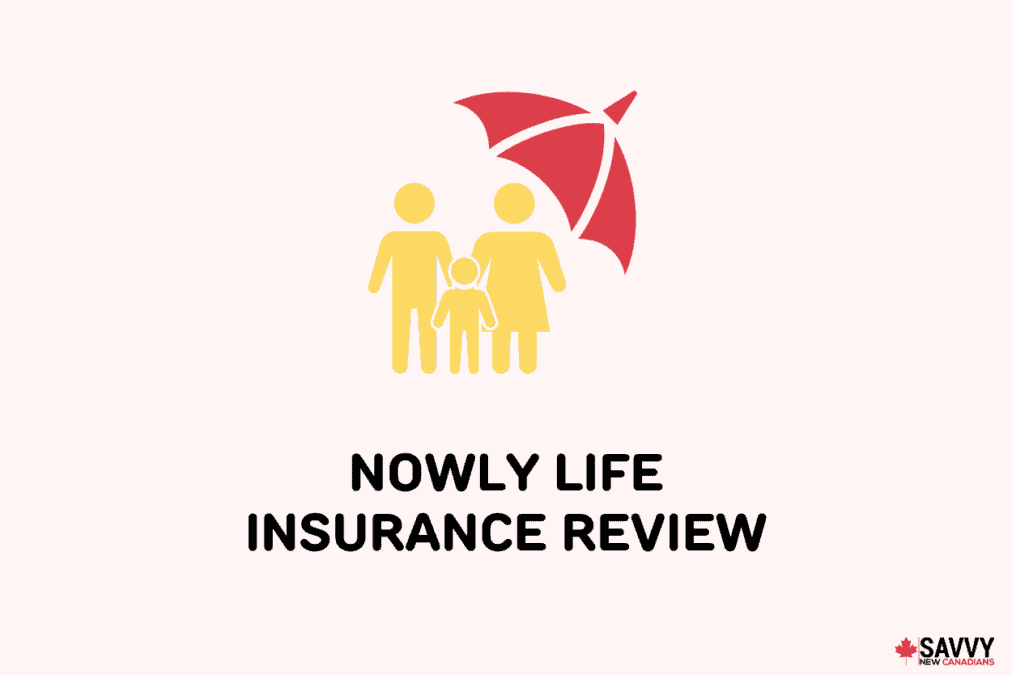 Benefits of nowly
Nowly has very affordable and competitive plans with premiums starting at $5 per month and up to one million dollars in coverage. Terms are flexible, ranging from 10-25 years.
Unlike other life insurance providers, you don't need to have any medical exams done to be eligible to apply with nowly.
nowly also offers a 30-day money-back guarantee, and you can cancel anytime.
When you sign up with nowly, you get complimentary access to their virtual health and wellness program, where you can set personal goals and receive daily tips on how to stay on track and live your best, healthy life. This program also syncs with wearable tech, so there's no need to manually update your activity.
On top of that, you will also receive an annual $50 healthy living rebate that you can use for any health and wellness program, app, or gym.
Lastly, through nowly, you're giving back to Canadians with a program called Press Start, which provides business support to social-preneurs who are trying to solve problems for Canada's biggest social challenges. You're giving back and insuring yourself at the same time!
One downside of nowly is that it is not yet available in Quebec.
Another downside is that your maximum coverage will vary based on your age. If you are over 45 years old, you will not be able to get the full coverage amount of $1 million.
Is nowly Legit?
nowly is a reputable term life insurance provider. They are under the Teachers Life Insurance division, a company that has been around for over 80 years.
As stated on their website, nowly has been featured on reputable sites like Fintech Global and Insurance Business Canada. It also has partnerships with well-recognized Canadian financial technology companies like Neo Financial and Borrowell.
If you have questions or need help, you can easily reach them by phone or email at [email protected]
Conclusion
Buying life insurance is important but can be a daunting task. nowly makes it quick and easy to get term life insurance in just minutes, with no need to speak to anyone on the phone or get a medical exam.
Along with the insurance itself, you also get amazing benefits to help you live your best healthy life and support social-preneurs in Canada.
For life insurance quotes in Canada, you can also check my reviews of PolicyMe and PolicyAdvisor.
Related: