Newton and Wealthsimple Crypto are popular crypto brokerages in Canada.
Both platforms offer multiple cryptocurrencies and work well for traders buying and selling crypto coins. While you won't get access to advanced trading tools on either platform, they offer many other benefits.
This Newton vs Wealthsimple Crypto comparison covers their top features, supported cryptocurrencies, trading fees, pros, cons, security, and more.
What is Newton?
Newton is a Canadian cryptocurrency exchange that was established in January 2018 and is headquartered in Toronto, Ontario. It allows users to trade more than 70 different tokens, including Bitcoin, Ethereum, Solana, and Avalanche.
The platform is used by over 100,000 Canadians regularly and is available on desktops and iOS and Android devices.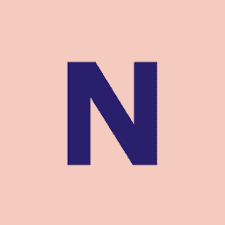 Trade several popular coins
Excellent crypto broker for newbies
Up to 2.20% trading fee
Get a $25 bonus when you trade $100
Newton Top Features
Newton offers plenty of features for users as it continues to add enhancements to its crypto trading platform.
The platform offers instant security verification for new users, no commission fees and competitive spreads, and high liquidity.
Newton stores most of its crypto holdings in cold storage, which means the storage is not connected to the internet. This protects the crypto holdings from malicious hacks.
One of the best features of this platform is that it supports the use of Interac e-Transfers. This allows users to make nearly instant deposits into their accounts to begin trading immediately.
Newton Pros & Cons
Newton is one of the best Canadian crypto exchanges, offering multiple crypto tokens for trading. The platform has competitive spreads and high liquidity.
It keeps its crypto holdings secure via third-party custody and cold storage and does daily off-site backups. It also has a very intuitive interface that works on desktop, iOS, and Android devices.
While Newton does offer 70 different tokens (including several Metaverse coins), its offerings are less than some major exchanges that are also accessible by Canadians, like Binance or Coinbase.
Also, even if you live in Canada, you must be a Canadian citizen or Permanent Resident to open an account.
Is Newton Safe?
If there is one thing Newton takes seriously, it is its site security. Newton is safe, and like many crypto exchanges, most of its holdings are in cold storage with a third party.
The company conducts daily off-site backups and offers direct bank integration with the major Canadian banks to minimize fraud.
It also abides by numerous Canadian financial regulations, including being PIPEDA-compliant, being a FINTRAC-registered MSB, and storing its customer data within Canada.
What is Wealthsimple Crypto?
Wealthsimple Crypto is the cryptocurrency division of the popular Canadian online investment management company Wealthsimple. The company was established in 2014 and is owned by the Power Corporation of Canada.
It is not to be confused with Wealthsimple Trade, which is Wealthsimple's zero-commission stock trading platform.
Wealthsimple Crypto offers the ability to trade nearly 50+ different cryptocurrencies with no account fees and competitive spreads.
The platform has no account minimums, and new traders can ease into crypto investing with trades as low as $1.00.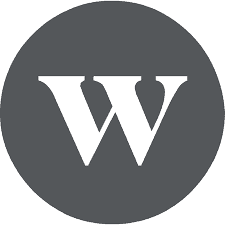 Trade several cryptocurrencies
Excellent trading platform
1.5% to 2% trading fee
Get a $25 bonus when you deposit $200+
Wealthsimple Crypto Top Features
For those already familiar with Wealthsimple Trade, Wealthsimple Crypto is easily accessible under the same Wealthsimple account.
It has excellent security features, including partnering with Gemini Trust Company LLC, which has over $200 million in cold storage insurance.
The platform is fully integrated with big banks to allow Interac eTransfers directly from your secure bank account.
With Wealthsimple Crypto, you can also seamlessly send or receive cryptocurrencies from other digital wallets or exchanges.
Wealthsimple Crypto Pros & Cons
Wealthsimple Crypto is included in the broader Wealthsimple mobile and web application, so all your investments are in one location.
It offers secure trading and holds its crypto with Gemini Trust Company LLC.
This platform offers a very simplistic and easy-to-learn platform for desktop, iOS, and Android devices. That said, it does not offer as many crypto tokens as some big global exchanges.
While Wealthsimple Crypto has no account fees, it does have operational fees that can take a bite out of your profits.
Is Wealthsimple Crypto Safe?
Wealthsimple Crypto is definitely safe to use and is one of the most trusted investment companies in Canada.
As already mentioned, Wealthsimple Crypto holds cryptocurrency with Gemini Trust Company LLC using offline storage. It is also partnered with Coincover to keep your investments secure from theft or hacking.
Finally, the platform uses state-of-the-art data encryption for its site and utilizes two-factor authentication or 2FA protection for logging in.
| | | |
| --- | --- | --- |
| Crypto Platform | Newton | Wealthsimple Crypto |
| Coins Offered | BTC, ETH, LTC, ADA, SOL, ALGO, DOGE, UST, USDC, XLM, BCH, LINK, AAVE, UNI, MATIC, COMP, SUSHI, CRV, SNX, DAI, YFI, DOT, MKR, PAXG, AXS, OMG, BAT, ZRX, ENJ, BAL, DASH, ZEC, 1INCH, EOS, KNC, REN, FTM, AMP, MANA, XTZ, SHIB, UMA, GRT, SAND, CHZ, CHR, AVAX, HBAR, LRC, ANKR, GALA, ALICE, ONE, ATOM, EGLD, DYDX, CELO, STORJ, APE, WBTC, BNT, HOT | BTC, ETH, LTC, ADA, SOL, ZRX, 1INCH, AAVE, APE, AMP, ANKR, AVAX, AXS, BAL, BAT, BCH, CELO, LINK, CHZ, COMP, ATOM, CRV, DAI, MANA, DOGE, DYDX, ENJ, FTM, FIL, GALA, GRT, KNC, LRC, MKR, DOT, MATIC, QNT, REN, SAND, SHIB, XLM, SUSHI, SNX, LUNA, XTZ, UMA, UNI, USDC, YFI, BAND, CTSI, CHR, COTI, PAXG, SKL, STORJ, and more |
| Trading Fees | No fixed trading fee. Newton typically adds up to a 2% spread for trades. | No fixed trading fee. Wealthsimple Crypto adds a 1.5%-2.0% Operations Fee. |
| Withdrawal Fees | Newton covers up to $5.00 in gas fees. Anything after that is charged to the user. | None |
| Deposit Fees | No fees for depositing. Users may incur fees through Interac eTransfers or other bank fees. | None |
| Funding Options | Interac eTransfer, Wire Transfer, direct bank deposits, and crypto deposits | Interac eTransfer, Wire Transfer, direct bank deposits, and crypto deposits |
| Security | Newton stores cryptos in cold storage via a third-party custodian. Newton also does daily off-site backups and has 2FA through SMS or Authy. | Wealthsimple Crypto stores cryptos with Gemini, which has $200 million in cold storage insurance. The site is also protected by Coincover and uses 2FA encryption. |
| CDIC/CIPF Protection | None. | None for Wealthsimple Crypto assets. |
| Learn more | Visit Newton | Visit Wealthsimple Crypto |
For one of the best crypto exchanges in Canada for low trading fees, multiple crypto coins, fiat options, and trading tools, you can also look at CoinSmart.
Related:
Disclaimer: Cryptocurrency is a volatile and speculative investment. If you decide to invest, we recommend you do your own research and only commit funds you can afford to lose. The author may own one or more of the crypto assets mentioned in this article.