Newton and Coinbase are some of the best crypto exchanges in Canada. Newton is only available in Canada and offers a standard retail platform where users can buy crypto easily with CAD.
Coinbase is available worldwide and offers both basic and advanced trading platforms to allow users in Canada and beyond to invest in crypto, NFTs, and access other crypto services.
Here, we compare their top features so that you can make an informed decision between the two.
What is Newton?
Launched in 2018, Newton is a Toronto-based crypto exchange that allows Canadians to buy and sell a wide selection of 70+ cryptocurrencies at no extra trading fees.
It's a FINTRAC-registered MSB that's PIPEDA compliant, making it one of the most trusted, low-cost crypto trading platforms in Canada.
Its top features include instant & automatic account verification, competitive spreads, free deposits/withdrawals, and up to $5 network fee coverage for crypto transfers.
Trade several popular coins
Excellent crypto broker for newbies
Up to 2.20% trading fee
Get a $25 bonus when you trade $100
What is Coinbase?
Coinbase is the second-largest crypto exchange in the world.
The San Francisco-based crypto platform was founded in 2012 and is a fully regulated and licensed exchange that is available in 100+ countries, including Canada.
Currently, Coinbase has about 90M users worldwide, allowing them to access and trade 100+ crypto tokens, DeFi services, and NFTs.
Coinbase is also a public company that trades on the Nasdaq exchanges under the ticker Coin. Read the full Coinbase review.
Newton vs Coinbase: Top Features Compared
KYC and account verification process
Both Coinbase and Newton impose mandatory KYC, and users must disclose their identities to use these platforms.
Newton offers instant account verification by running an automatic identity check, and it only takes a few minutes to get your account.
Coinbase offers Express ID verification, and you'll be required to take and upload photos of your ID and a selfie photo with your phone via the Coinbase mobile app or the web platform via a webcam to get verified.
Account funding options
Canadians can fund their Newton wallet with CAD via Interac e-Transfers, wire transfers, pre-authorized debit, or crypto deposits from external wallets.
Coinbase allows users to link several payment methods to their wallet, including bank wire transfers, bank accounts (ACH), debit cards, Apple Pay, Google Pay, PayPal, crypto deposits, and Instant Cashouts to bank accounts.
Crypto services offered
Newton is a crypto brokerage platform that allows users to buy and sell cryptocurrencies. It doesn't offer other crypto services
Coinbase, on the other hand, offers many crypto services, including:
Spot trading
Coinbase crypto Visa card
Self-hosted crypto wallet
Coinbase Borrow where users can borrow cash using Bitcoin as collateral
Institutional crypto services
Crypto payroll services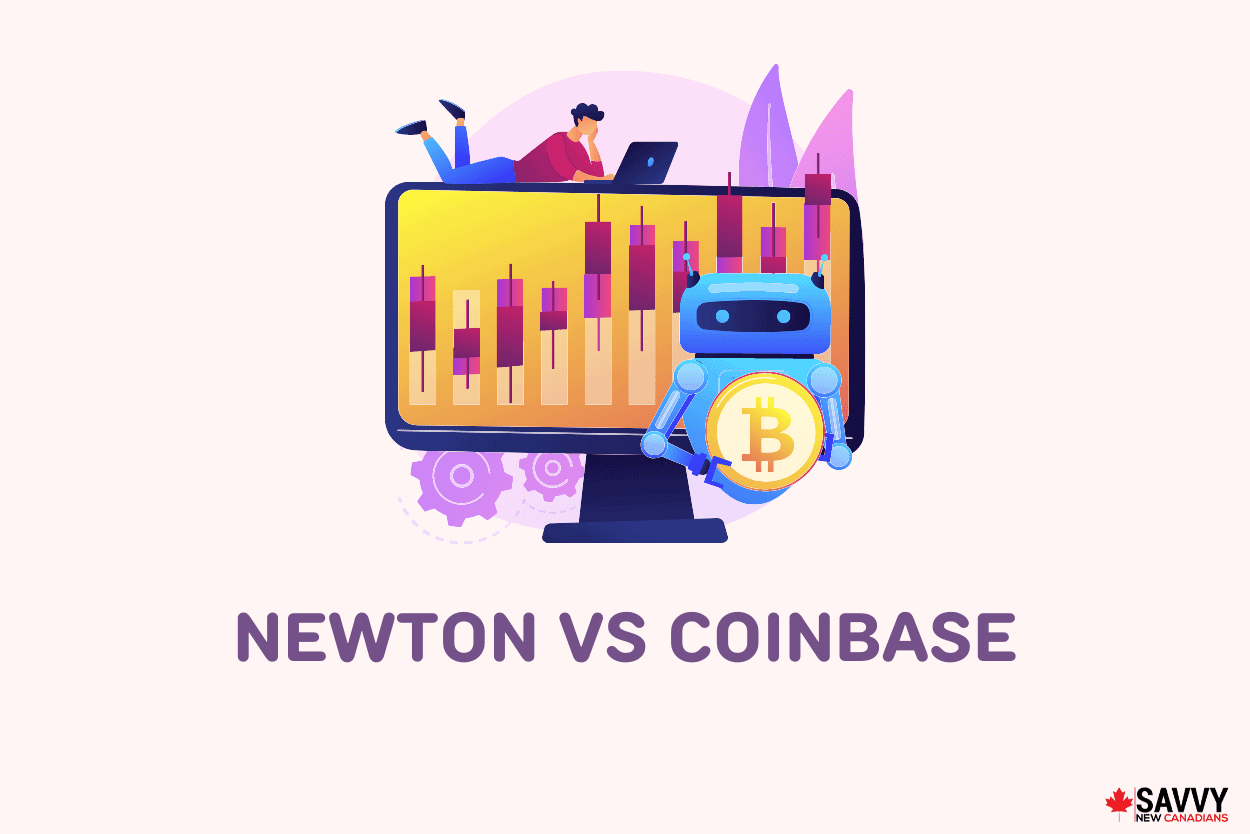 Coins supported
Coinbase offers a wider selection of cryptocurrencies than Newton.
While Newton offers 70+ crypto coins, Coinbase allows users to buy, sell, and invest in 100+ crypto coins and tokens.
That said, Newton has the largest selection of any Canada-based crypto trading platform.
Trading fees
Coinbase features an expensive and convoluted fee structure, especially for low-volume traders, while Newton allows users to trade with in-build competitive spreads.
Newton fees
Newton doesn't charge any extra trading or deposit/withdrawal fees. Instead, users incur in-built Newton spreads of 0.5%-0.7% applied on the bid-ask price when they buy/sell crypto on the platform.
Fees on Newton Pro (currently in Beta), stand at 0.1%.
Coinbase fees
Fees on the standard Coinbase platform vary depending on the purchase method used and the purchase amount. Fees stand at $0.99-$2.99 for crypto purchases of $10-$200, and 1.49%-3.99% for purchases above $200, plus a 0.5% spread fee.
Fees are lower on the Coinbase Pro platform. Maker fees start at 0.5% and decrease to 0.02%, while taker fees start at 0.5% and decrease to 0.04% based on your 30-day trading volume.
ACH transfers are free, but you'll incur Coinbase withdrawal fees of $10 for incoming bank wires, and $25 for outgoing wires.
Bank account transfers have a flat fee of 1.49%, while debit/debit card crypto purchases have a fee of 3.99%.
Crypto trading apps
Newton and Coinbase offer iOS and Android crypto trading apps to allow users to trade and manage their wallets on the go. They can also be accessed via their web-based platforms.
That said, Coinbase offers more advanced trading features and charting tools than Newton, hence great for seasoned traders.
Supported countries
Newton is only available in Canada, while Coinbase is available in 100+ countries, including Canada.
Is Newton Safe?
Yes, Newton is a safe, secure, and legit crypto exchange that's fully registered and licensed to offer crypto services in Canada. Its top security features include:
Offline cold storage of assets with a third-party custodian, Balance
2FA to ensure secure login
Institutional-grade storage and daily off-site backups
Direct to bank wallet integration to reduce fraud
Is Coinbase Safe?
Yes, Coinbase is a safe and secure crypto platform licensed to operate in various jurisdictions around the world. Top Coinbase security features include:
98% cold storage of digital assets
Insurance against security breaches for the 2% of crypto assets held online
FDIC insurance up to $250,000 for cash balance held in U.S custodial accounts
2FA and private key encryption
Newton vs Coinbase: Best for
Newton is great for crypto beginners in Canada looking for a simple retail interface to buy and sell crypto with ease.
Coinbase is great for both beginners and advanced crypto investors in Canada and beyond looking to access a wide selection of crypto assets, NFTs, advanced trading features/tools, and other crypto services.
Crypto Exchange Alternative
A great alternative to Newton and Coinbase is CoinSmart. This crypto exchange offers a $50 bonus when you complete KYC and deposit $200 or more.
CoinSmart Crypto Exchange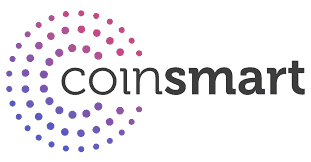 Top crypto exchange in Canada
Great for new & advanced traders
0.20% trading fee
Get a $50 bonus when you deposit $200
Newton vs Coinbase: Summary
| | | |
| --- | --- | --- |
| Feature | Newton | Coinbase |
| Supported coins | 70+ | 100+ |
| Verification process | Instant and automatic | Express ID verification |
| Transfer/funding options | Interac e-Transfers, wire transfers, pre-authorized debit, crypto deposits | Bank wire, ACH, debit card, Apple Pay, Google Pay, PayPal, crypto deposits, Instant Cashouts to bank accounts. |
| Trading fees | 0.5%-0.7% in-built spreads; 0.1% on Newton Pro | Varying fees on the standard Coinbase platform, Maker/taker fees of 0.5% and below on Coinbase Pro |
| Withdrawal fees | Free deposits/withdrawals | 0%-2% |
| Trading platforms | Web and iOS/Android crypto trading apps | Web and iOS/Android crypto trading apps |
| Sign up bonus | $25 cash bonus if you trade $100+ | – |
Related: Netcoins vs Shakepay
Disclaimer: Cryptocurrency is a volatile and speculative investment. If you decide to invest, we recommend you do your own research and only commit funds you can afford to lose. The author may own one or more of the crypto assets mentioned in this article.