Nest Wealth is a robo-advisor in Canada offering online professional portfolio management services to investors who want to minimize their investment fees while maximizing their returns.
By automating part of the investment process, using passive investing strategies, and lowering fees, robo-advisors not only minimize the exposure of your portfolio to 'harmful' behavioural biases, but the evidence shows that in the long-term, they could also increase your chances of beating the returns achieved by actively-managed mutual funds.
Even better, robo-advisors like Nest Wealth and Wealthsimple provide everyday investors (with relatively smaller accounts) access to professional wealth management at a lower fee.
This Nest Wealth review covers what you need to know.
About Nest Wealth
Nest Wealth was one of the first robo-advisors in Canada and was launched in 2014 by its founder and CEO, Randy Cass.
Managing your money at Nest Wealth is a team effort, and Randy has put together an excellent team of financial experts, techies, and engineers to do just that. As you can imagine, it takes a lot of brains to put together a leading financial technology company!
Their partners include Metroland Media and National Bank who both have a minority stake in the company.
The investing strategy used at Nest Wealth is similar to the general idea and success behind robo-advisors i.e. the use of low-cost globally diversified ETF portfolios that are put together based on the Modern Portfolio Theory.
By harnessing the investing power of low-cost ETFs – including their low fees, diversification, and tax efficiency; minimizing transaction fees through passive strategies, and re-balancing when needed, the average investor can increase their chances of investing success in the long term.
Related: Wealthsimple Review – Canada's Best Robo-Advisor
Nest Wealth Accounts
You can open a variety of common investment accounts with Nest Wealth, including:
TFSA
RRSP
LIRA
RESP
RRIF
Spousal RRIF
Joint Ownership Account
Corporate Account
Trust Account
Cash Account
How To Open a Nest Wealth Account
As a fin-tech company, Nest Wealth prides itself on making your onboarding process really smooth. The sign-up process should take you no more than 10 minutes or so.
Step 1: Gather your documents including SIN and electronic copies (photos/scan) of your driver's license and a void cheque.
Step 2: Enter your details and upload the required documents.
Step 3: They will review your submissions and open an account for you with their custodians – either at National Bank Independent Network (NBIN) which is a subsidiary of National Bank or at Fidelity Clearing Canada ULC (FCC). This is where your funds are held. Both custodians charge a flat rate per trade. NBIN charges $9.99 and FCC charges $7.99.
Clients joining Nest Wealth directly as of November 5, 2018, and onwards are onboarded using Fidelity Clearing Canada (FCC) as the custodian. Clients who joined prior to November 5, 2018, had National Bank Independent Network (NBIN) as their custodian.
Step 4: Fund your account. You are able to speak with a portfolio manager (online or by phone) to ensure all your questions are answered before your funds are put to work. To fund your account, you can do so in three ways:
Directly from your bank account
Make a cash deposit through Bill Pay
Transfer funds from another brokerage account using a transfer form.
Nest Wealth Portfolios
When you open an account with Nest Wealth, they build you a custom portfolio using seven (7) ETFs that represent different asset classes.
These asset classes include international, US, and emerging market equities; government fixed income, real-return bonds, real estate, and cash.
The 7 ETFs they use to design your portfolio are:
Vanguard Canadian Short-term Bond Index ETF (VSB): MER of 0.11%
BMO Aggregate Bond Index ETF (ZAG): MER 0.09%
iShares Canadian Real Return Bond Index ETF (XRB): MER 0.39%
iShares Core S&P/TSX Capped Composite Index ETF (XIC): MER 0.05%
iShares Core S&P 500 Index ETF (CAD-Hedged) (XSP): MER 0.10%
iShares MSCI EAFE ETF (IEFA): MER 0.08%
Vanguard REIT ETF (VNQ): MER 0.12%
These ETFs are used to build a diversified portfolio that matches your risk tolerance and investment/return objectives.
Nest Wealth – Account Benefits and Fees
In addition to low-cost ETFs and a diversified portfolio, Nest Wealth also offers the following benefits:
Professional Financial Advice: The good folks at Nest Wealth will offer you personalized financial advice matching your financial circumstances. You get a dedicated portfolio manager who you can call, text, or email.
Automatic Re-balancing: When your portfolio's asset allocation strays from its preferred targets, it will be automatically rebalanced to ensure it remains in line with your needs.
Investor Protection: Your personal data is secured using bank-level encryption. Your funds are kept separately in an account in your name at FCC or NBIN. Both custodians are members of the Investment Industry Regulatory Organization of Canada (IIROC) and the Canadian Investor Protection Fund (CIPF).
This means your assets are protected by the CIPF in the event of insolvency by the custodian for up to $1,000,000 of coverage.
Lower Fees: One main attraction of robo-advisors is lower investment fees. Nest Wealth takes it even further by offering a subscription-based pricing model that means you pay a fixed low fee per month based on your account size category. These fees are as follows:
$10,000 to under $75,000: $25 fee per month ($300 per annum)
$75,000 to under $150,000: $50 fee per month ($600 per annum)
$150,000 to under $325,000: $100 fee per month ($1,200 per annum)
$325,000 and over: $150 fee per month ($1,800 per annum)
Accounts under $10,000 pay a minimum of $5 per month in fees.
Unlike the "percentage of account" fee pricing model utilized by most robo-advisors, Nest Wealth's pricing is unique in that it does not continue to rise linearly and indefinitely as your portfolio assets increase.
Compared to the average of 1.98% in annual management expense ratio (MER) charged by equity mutual funds, Nest Wealth (and other robo-advisors) offer portfolio management at much lower fees.
In addition to the standard management fees, when trades are required to rebalance your portfolio, you may incur transaction fees. These transaction fees are capped at a maximum of $100 per year.
Management fees on ETFs held in your portfolio are charged directly by the ETF providers and average about 0.13% (which is low compared to the industry average).
Nest Wealth vs. Wealthsimple Fees
Because pricing is very important, let us quickly take a look at how the pricing (fees) look like between these two competing Canadian robo-advisors.
Wealthsimple Pricing:
Assets between $0 and $100K: 0.50% fee per year
Assets $100K and over: 0.40% fee per year
Wealthsimple vs. Nest Wealth, the following annual fees apply for a portfolio with:
$50,000 in assets: Wealthsimple = $250; Nest Wealth = $400*
$75,000 in assets: Wealthsimple = $375; Nest Wealth = $700*
$150,001 in assets: Wealthsimple = $600; Nest Wealth = $1,300*
$250,000 in assets; Wealthsimple = $1,000; Nest Wealth = $1,300*
$500,000 in assets; Wealthsimple = $2,000; Nest Wealth = $1,900*
$1,000,000 in assets; Wealthsimple = $4,000; Nest Wealth = $1,900*
*The numbers for Nest Wealth assume you have enough re-balancing transactions taking place in your account that it incurs the full $100 in additional transaction fees. Your fees stay the same once your assets cross the $150,000 threshold.
The calculations above also assume you only have one account and do not include ETF MERs.
As the numbers above show, Nest Wealth and Wealthsimple have some interesting dynamics when it comes to pricing.
Investors with accounts under $325,000 will likely pay lower fees with Wealthsimple, while those with larger portfolios (> $325K) can save a lot in fees with Nest Wealth.
Fees are just one piece of the puzzle when choosing who to use as your online portfolio manager.
In addition to fees, you should also look at the other benefits or services you are getting, including free financial advice, customer support, and history of portfolio returns.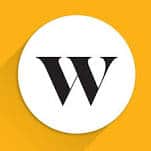 Professionally managed ETF portfolios
Multiple account types
Auto rebalancing and div reinvesting
Get a $25 bonus with a $500 deposit
Nest Wealth at Work
Nest Wealth at Work is a free program for employers who can use the digital platform to set up Group RRSPs for their employees.
Employees are charged a flat 0.95% fee per year which is much less than the average of 1.98% you can expect to pay on traditional equity mutual funds.
Nest Wealth Pro and Plus
Nest Wealth Pro is a digital wealth platform provided by Nest Wealth to other financial institutions that want to improve their wealth management systems.
Benefits of Nest Wealth Pro include:
Reduction in operational costs and risks
Increase in advisor capacity
Improved client engagement and experience
Nest Wealth Plus targets financial planners, advisors, brokers, and dealers who can use Nest Wealth's sophisticated digital platform to better serve their own clients.
Is Nest Wealth Right For You?
Nest Wealth offers a much-needed service to Canadians who definitely need cheaper investing solutions and a break from super-expensive mutual funds.
Not everyone is comfortable taking the reins on their investments and going DIY via a self-directed discount brokerage account. Robo-advisors provide a comfortable middle-ground.
Thinking about how much you are paying in fees with your current investments? Use one of the many investment fee calculators and you may be shocked at how much you could save in fees over time when compound interest is brought to bear.
Are you thinking about opening an investment account but are unsure of which robo-advisor to use?
Check out my detailed reviews of Wealthsimple, CI Direct Investing, RBC InvestEase, BMO SmartFolio, Questwealth, and Justwealth before making a decision on who to invest with.