Neo Financial and Wealthsimple are two popular financial technology companies in Canada.
Neither one is a bank but they both provide some financial products that mirror traditional savings and spending accounts, among other services.
Wealthsimple is my top choice for low-fee wealth management services and its commission-free brokerage is worth checking out.
If you are in the market for a high interest rate savings account, Neo Money offers some of the best savings rates at the moment. Its cash back credit card also stands out.
This Neo vs. Wealthsimple comparison summarizes the services they offer, fees to watch out for, pros, cons, and everything else you need to make an informed choice.
What is Neo Financial?
Neo Financial was founded in 2019 and is backed by well-known investors including Altos Ventures, Greenoaks Capital, Breyer Capital, Golden Ventures, Maple VC, and Inovia Capital.
It offers a variety of financial products including:
An account for saving and spending (Neo Money)
Credit cards (Neo Card)
Investments (Neo Invest)
Learn more about the company in this detailed Neo Financial review.
What is Wealthsimple?
Wealthsimple is Canada's largest robo-advisor. The company is backed by some of the largest financial institutions in the world including Power Financial Group and Allianz X.
As per its website, Wealthsimple has over 1.5 million clients across its product lines and $15 billion in assets under management.
Wealthsimple's financial products and services include:
A robo-advisor platform (Wealthsimple Invest)
Brokerage platform (Wealthsimple Trade)
Tax return software (Wealthsimple Tax)
Money transfer app (Wealthsimple Cash)
Savings account (Wealthsimple Save)
Neo Financial vs Wealthsimple
While Neo Financial and Wealthsimple offer some similar services, they are vastly different in many areas.
This guide will highlight what each company offers and which one may be a better option depending on what your needs are.
Neo Financial vs. Wealthsimple: Savings
Neo Financial offers a deposit account that is referred to as Neo Money.
Neo Money pays a 1.45% interest rate on your balance and has some features you'd normally find in a chequing account:
Unlimited free bill payments
Unlimited free Interac e-Transfers
You can deposit your paycheque into your Neo Money account, and it has no monthly fees.
The savings account at Wealthsimple is referred to as Wealthsimple Save.
This account pays a 0.50% interest rate. There is also a Save for Business account that pays a 0.10% interest rate.
Verdict: Neo Money offers better value for your savings, and it can help you save on fees with free Interac e-Transfers.
Neo Financial vs. Wealthsimple: Credit Cards
Neo Financial offers two credit cards:
The Neo Mastercard is one of the best no-annual-fee cash back credit cards in Canada.
Cardholders earn an average 5% unlimited cash back at thousands of Neo partner stores and retailers. For purchases at non-partners, you earn a 1% minimum cash back, subject to maximum spending of $5,000 each month.
Neo Mastercard (Standard)
Rewards: Average of 5% cash back at partners and a minimum of 1% cash back across all purchases
Welcome offer: Get 15% cash back on your first purchases; plus a $25 sign-up bonus.
Interest rates: 19.99% – 24.99% on purchases; 21.99% – 26.99% for cash advances.
Annual fee: $0
The Neo Secured Card has no annual fees and you can be approved for it with any credit score.
Unlike traditional secured credit cards, this card also earns cash back rewards and its minimum security deposit is just $50.
Wealthsimple does not have a credit card, however, its prepaid Visa card can be used to make payments wherever Visa is accepted.
The Wealthsimple Cash Card works alongside its Cash App which is a free peer-to-peer money transfer platform.
The Cash Card has no annual fees and pays 1% cash back on all purchases.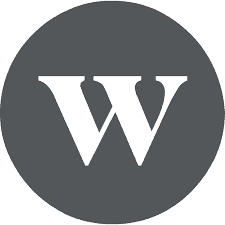 Sign up bonus
1% cash back on all purchases
Free money transfer app
Access to virtual and physical card
Verdict: Neo Financial = Wealthsimple. The Neo Card is a credit card that pays above-average cash back rewards. If you need a prepaid card that does not impact your credit score and also offers rewards, the Wealthsimple Cash Card is one of the top options in Canada.
Neo Financial vs. Wealthsimple: Investments
Wealthsimple provides investment services for those who want professional assistance and those who are comfortable managing their own portfolios.
Wealthsimple Invest:
This service involves investing your money in low-cost ETFs according to your risk tolerance and investment objectives.
You can open various accounts- personal and business non-registered investment accounts, TFSA, RRSP, RESP, RRIF, and more.
There is a 0.40% to 0.50% management fee, plus the Management Expense Ratio (MER) charged by the ETF providers.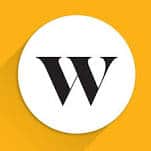 Professionally managed ETF portfolios
Multiple account types
Auto rebalancing and div reinvesting
Get a $75 bonus with a $500 deposit
Wealthsimple Trade:
This self-directed brokerage platform allows you to buy stocks and ETFs commission-free.
Compared to big bank brokerages like TD Direct Investing and RBC Direct Investing, you save up to $9.99 per trade.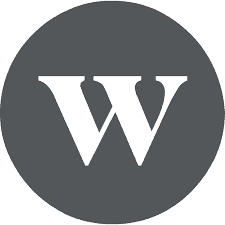 Trade stocks and ETFs for free
Available on all devices & legit
Great trading platform for beginners
$150 cash bonus when you trade $300
Wealthsimple Crypto:
Canadians who are interested in alternative investment assets like cryptocurrency can use Wealthsimple Crypto to buy and sell 40+ coins.
The trading fee is 1.5% to 2%.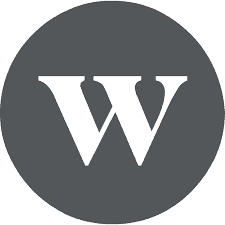 Trade 40+ cryptocurrencies
Excellent trading platform
1.5% to 2% trading fee
Get a $100 bonus when you trade $300
Neo Financial recently launched Neo Invest, a robo-advisor service offered in partnership with OneVest.
Like Wealthsimple Invest, you complete an investment questionnaire, and a portfolio manager will invest your funds accordingly using ETFs.
Neo Invest accounts include personal non-registered, TFSA, and RRSP accounts. The management fee is 0.75% plus inbuilt ETF fees.
Verdict: Wealthsimple is the better choice for investments with options for both self-managed and professionally managed portfolios. Its robo-advisor management fee is also lower.
Neo Financial vs. Wealthsimple: Fees
For Neo Financial:
Neo Invest: 0.75% management fee
Neo Card: 2.5% FX fee; $2.50 supplementary paper statement; $10 secondary authorized user: $29 rush replacement card; $5 per sales slip copy.
For Wealthsimple:
| | |
| --- | --- |
| Service | Fee |
| Wealthsimple Invest | 0.40% – 0.50% |
| Wealthsimple FX fee | 0.20% |
| Wealthsimple Trade commission | $0 |
| Wealthsimple Trade FX fees | 1.50% |
| Paper account statement (WT) | $20 (electronic statements are free) |
| Broker assisted phone trade (WT) | $45 |
Pros and Cons of Neo Financial
Pros:
High-interest rates on savings
Competitive cash back rewards for credit cards
Innovative secured credit card
Multiple financial products
Cons:
Neo Money is not available in Quebec
No in-person branch support
Pros and Cons Wealthsimple
The benefits of Wealthsimple include:
Access to professionally managed portfolios at a low cost
Trade stocks and ETFs without paying commissions
Access to high-interest savings accounts
Trade cryptocurrency on a regulated platform
Versatile web and mobile platforms
Multiple accounts and investment options
Free portfolio review and access to financial advice
Covers transfer fees when you move your accounts to Wealthsimple
No minimum investment amounts
Cons
Wealthsimple does not fully replace your bank
Does not offer credit or personal loan accounts
Wealthsimple Trade and Crypto do not offer advanced trading tools
Neo vs. Wealthsimple: Which Should You Choose?
While Neo Financial and Wealthsimple overlap in their service offerings, there are significant differences you should note when making your choice.
For investing, Wealthsimple is my top choice. You can buy stocks, ETFs, and crypto directly or have an expert invest on your behalf.
For savings, Neo Money offers a better savings rate (1.45% vs. 0.50%). It can also be used to send and receive money and includes free Interac e-Transfer.
For credit cards, the Neo Card pays competitive rewards, and you don't need to pay an annual fee. That said, the Cash Card is a great alternative with 1% cash back on all purchases.
As you can see, both platforms have their pros and cons.
Related: