The Neo Money Account from Neo Financial combines some of the best features of savings and chequing accounts.
Accountholders earn high-interest rates on their balance while paying $0 fees for transactions.
Like its close competitors, EQ Bank, KOHO, and Tangerine, Neo Money is one of the best online financial accounts you can open in Canada.
Read on to learn about its features, pros, and cons.
Neo Money Account Overview
Neo Money is a high-interest savings account that also includes features likes:
Unlimited transactions, including bill payments, Interac e-Transfers, and deposits
No monthly account fees
No minimum balance requirement
Interest earned is calculated daily on your closing balance and is paid out monthly.
The Neo Savings account interest rate as of this writing is 2.25%.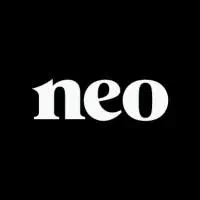 2.25% non-promo interest rate
No monthly fees + $20 bonus
Unlimited free transactions
Get a Mastercard for payments online and ATMs
Access to a no-annual-fee credit card
How To Open a Neo Money Account
You can open a new Neo Money Account by visiting their website here. Provide your email and a password to set up your account.
To fund your account, you can send an Interac e-Transfer from your existing bank accounts at other financial institutions.
You can also add a direct deposit, such as your paycheque.
Pros and Cons of the Neo Money Account
The benefits and downsides of a Neo Money Account are:
Pros:
$20 sign up bonus
Earn high-interest rates that are non-promotional
Includes unlimited free transactions
No monthly fees
No minimum balance requirement
Your deposits are eligible for CDIC deposit protection
Access to a no-annual-fee credit card
Cons:
Neo Money does not support mobile cheque deposits
Online bank with no physical branches
Not a full-fledged chequing account
Is Neo Financial Safe and Legit?
Yes, Neo Financial is a legitimate financial technology company founded by some of the same people that established the SkipTheDishes food delivery platform.
It has over 650 employees and has raised more than $299 million. The company has partnerships with other Canadian banks, such as ATB Financial and Concentra.
Customer deposits in the Neo Money account are safe and protected against insolvency through CDIC deposit insurance for up to $100,000 per depositor per category. This amount is combined with eligible deposits you have at Concentra Bank.
Neo Money Account Alternatives
Canadian online banks tend to offer better savings rates compared to big banks.
Some of the highest savings rates are from Neo Financial, EQ Bank, Tangerine, and KOHO.
Neo Money vs EQ Bank
The EQ Bank Savings Plus Account pays a consistently high-interest rate on your deposit and also offers these perks for free:
Unlimited transactions, including Interac e-Transfers
Mobile cheque deposits
EQ Bank clients can open a general savings account or opt for TFSA, RSP, GIC, and USD accounts.
EQ Bank Savings Plus Account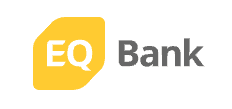 3.00%* non-promotional interest rate
Unlimited debits and bill payments
Unlimited Interac e-Transfers
No monthly account fees
Neo Money vs KOHO
KOHO is a free spending and savings account that offers up to 5% cash back on purchases
Users get a budgeting app and access to a prepaid Mastercard. When you set up a direct deposit to fund your KOHO account, you earn interest on your entire balance.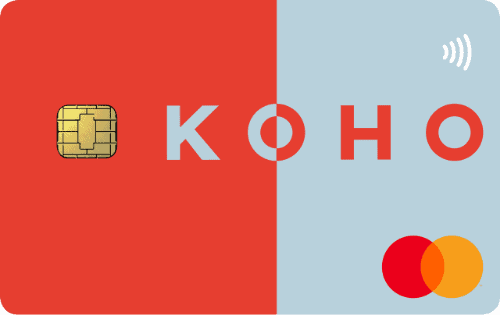 $20 sign up bonus after first purchase (use promo code CASHBACK)
Earn up to 5% cash back
Up to 4.00% savings interest on your balance
Unlimited Interac e-Transfers
Neo Money vs Tangerine
Owned by Scotiabank, Tangerine is one of the most popular digital banks in Canada.
Its no-fee chequing account includes unlimited transactions, and you can also apply for a no-annual-fee Tangerine cash back credit card and earn up to 2% cash back on purchases.
Learn more about Tangerine in this review.
FAQs
Does Neo Financial have a TFSA?
Neo Financial does not offer a tax-free savings account (TFSA).
Does Neo Financial have GICs?
Neo Financial does not offer Guaranteed Investment Certificates (GICs). Find the best GIC rates here.
How does the Neo Money account work?
A Neo Money account is like a typical savings account, and you earn interest on the funds you deposit in it.
Is Neo Financial good?
Neo Financial is great for saving money and earning cash back when you pay with your Neo credit card.
Related: