Moka (formerly Mylo) is Canada's pioneer app for investing your spare change. Similar to the Acorns or Digit apps in the United States, Moka helps you to start growing your wealth automatically with every purchase you make.
The app offers a $5 cash bonus to all new clients who sign up here (no promo code required).
You can read our detailed Moka review for more information about its offerings.
What is the Moka App?
Moka Financial Technologies Inc. was founded in 2017 and was featured on the Dragon's Den show. The Moka app rounds up your purchases to the nearest dollar and invests the spare change.
For example, if you purchase coffee for $2.50 using your debit or credit card, Moka will round it up to $3.00 and save 50 cents. It is often referred to as a micro-saving app.
Moka Benefits
1. Automated Investing: Your spare change is automatically invested, so you do not even have to think about it.
2. Low Fees: You pay a monthly $3.99 fee and can open a non-registered investment account, TFSA, and RRSP account. The platform also offers an optional Moka 360, which is a premium financial finance service that assists you with saving on utility bills, paying off debt, and more.
3. Diversified Portfolio: They use Nobel Prize-winning strategies to invest your money using low-cost ETFs.
4. Meet Financial Goals: You can use the Moka app to set specific financial or savings goals, e.g. save for retirement, make a down payment on a home, pay off debt, save for an emergency fund, etc. The app allows you to multiply your roundups or increase your contributions to reach your goals.
5. Cash Back Offers: Moka offers various cash back opportunities through its network of partner retailers and brands.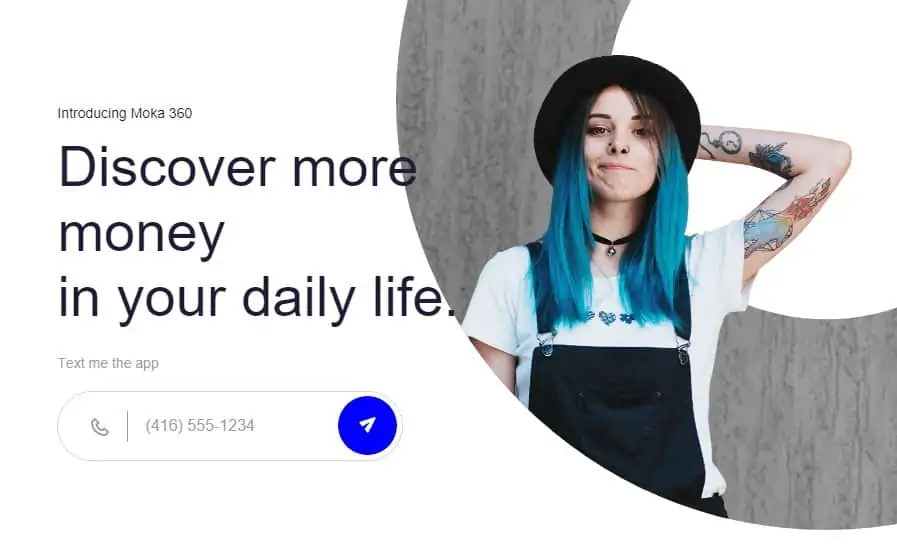 Is Moka Safe?
The funds in your Moka account are held in trust by Fidelity Canada Clearing, which is a member of the Canada Investor Protection Fund (CIPF). This means that your account is insured for up to $1 million.
As for your personal information, the company uses 256-bit encryption to ensure it is protected.
Moka Promo Code and Referral Program
When you open a new account with Moka (promo link), they reward you with a $5 cash bonus.
The company also gives you a $5 bonus for every friend you refer when they sign up using your referral link. Your friend gets a $5 bonus too!
This is awesome since it means that you can help friends and family to start saving while you also grow your investment portfolio.
Related Reading:
Moka Promo Code and Review 2023
Ease of use

Fees

Accounts and products
Summary
Moka is similar to the Acorns or Digit apps in the United States and is Canada's pioneer app for investing your spare change. Start investing for your future today!
Pros
Automated investing
Low-cost management
Diversified portfolios
Registered accounts available
Premium service also offers cash back
Cons
$3.99 monthly fee depending on your package