Motley Fool Stock Advisor Canada is a well-respected financial advice service. Its customers get monthly stock picks and various other resources to help enhance their long-term investment strategy.
Motley Fool offers options for both the US and Canada, making it a well-trusted service by many.
Better yet, you can get a Motley Fool subscription discount of 66% when you sign up using our referral link. This will allow you to get the investment advice you seek at a cheaper price, which is a no-brainer!
To learn more about Motley Fool subscription promotions, keep reading. This review tells you everything you need to know about Motley Fool Canada and how to get its subscription at a lower price.
Motley Fool Subscription Discount (Get 66% Off)
Stock Advisor websites can be expensive, costing upwards of $500 yearly. However, you can get your Motley Fool subscription for 66% off and save on these fees.
This results in only paying $99 a year for The Motley Fool Stock Advisor Canada service, which comes out to only $1.90 weekly.
With this Motley Fool bundle discount, you get all the same benefits on the regular account, just at a reduction of 66%.
What is Motley Fool Stock Advisor Canada?
Motley Fool Stock Advisor Canada is a stock advisor program that offers Motley Fool stock picks and other resources in the US and Canadian markets.
Because of its various resources, Motley Fool Canada appeals to many investors, including those who are just starting out and more experienced investors.
How Does Motley Fool Work?
Motley Fool is a simple subscription-based service.
There are several subscriptions you can choose from to tailor your advice and resources to your experience level and capabilities.
Once you pick which subscription plan you want, you gain access to several resources and features, though you can always add add-on features for more options.
Below is what Motley Fool offers:
Stock Picks
The Motley Fool Stock Advisor provides 2 stock picks every month and offers an in-depth analysis of the stock, why you should invest in it, and tips for investing on your own.
In addition to stock picks, you also get historical records to see how Motely Fool stocks have performed over time.
If you are a more experienced investor, you might be interested in Motley Fool Rule Breakers.
This service is specifically designed for users interested in high-growth industries with high-growth stocks. Just like Motley Fool Stock Advisor, you will get stock picks every month, as well as additional resources.
Research
Motley Fool doesn't just blindly offer you stock picks. Instead, it provides additional resources so you can research the stock picks and learn how to choose investment picks on your own in the future.
These research features ensure that you aren't just given stock picks, but also learn information for improving your portfolio now and in the future.
Some of the research features of Motley Fool are included with your subscription, but certain sources, like additional newsletters, can be added to your plan.
Forums and Community
Something unique about Motley Fool is that it also offers forums, communities, and message boards so you can interact with other Motley Fool members.
This is a great way to learn more and connect with those interested in similar topics.
Motley Fool Subscription Cost
As a subscription service, you can pay for Motley Fool through a monthly or annual membership.
The cheapest option is The Motley Fool Stock Advisor Canada's annual subscription. The regular price for The Motley Fool Stock Advisor Canada is $299 a year.
Motley Fool Canada vs Motley Fool US
Motley Fool offers services for both Canada and US.
If you select Motley Fool US, all stocks will be tailored specifically to the United States market. In contrast, Motley Fool Canada offers recommendations from both the US market and the Canadian market.
The other resources and services are the same between the two offerings.
If you are a Canadian resident, Motley Fool Canada will likely be the superior option as a result. In contrast, Americans typically prefer Motley Fool US, though Motley Fool Canada is good for US residents too.
Pros of the Motley Fool
Fantastic stock picks
Easy monitoring
Supplemental reports
History reports
Newsfeed
Live support
Many resources
66% off with this referral link
Cons of the Motley Fool
Everyone gets the same picks
You must invest yourself
Motley Fool Alternatives
Even though Motley Fool is a superior financial advice service, it is far from being the only option. You might want to consider some Motley Fool alternatives before making your decision.
Here are some Motley Fool alternatives:
Benzinga Pro
Benzinga Pro is a newswire tool that offers news feeds, stock screeners, alerts, chatrooms, and squawks. It is an ideal choice if you want a real-time news feed.
The basic plan starts at $99, but it does not come with a squawk box feature, which is what most people want when they subscribe to Benzinga Pro. If you want the squawk box feature, expect to pay $177.
Here's a Benzinga Pro review.
Seeking Alpha
Seeking Alpha is good for investing in individual stocks. The basic plan is completely free, but you can upgrade to the premium option for $19.99 a month. The pro option costs $199.99 a year.
Seeking Alpha is a good option if you want an affordable resource.
Trade Ideas
Trade Ideas is another great alternative. It is a good choice for active traitors due to its number of features and AI interpretations. The price starts at a whopping $1068.
If you want a premium plan, it costs $2268 per year. This is a much more expensive product, making it geared toward professional investors.
Get up to $468 off when you pay for an annual subscription.
Motley Fool Promo Code
If you select Motley Fool Canada discounts through this referral link, you do not need a promo code to get the discount.
Instead, the Motley Fool referral program allows you to get the 66% off just by clicking a button.
Is Motley Fool Canada Legit?
Motley Fool Canada is one of the most respected financial and investment advisory services, and it is legit.
It has been trusted for several years and continues to prove itself to be a fantastic resource for new and experienced investors alike.
Motley Fool Review: Is it Worth It?
This Motley Fool Stock Advisor Canada review is positive.
Is Motley Fool worth it? If you are an investor who wants to kick your portfolio up a notch, Motley Fool is worth it.
Especially if you utilize the referral link discount, you will get access to several resources at a highly fair and affordable price.
As always, you should always do your own due diligence before placing a trade and don't rely only on a stock tip.
CoinSmart Crypto Exchange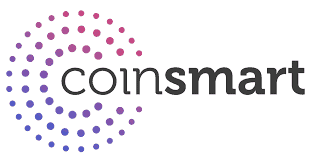 Top crypto exchange in Canada
Great for new & advanced traders
0.20% trading fee
Get a $50 bonus when you deposit $200
Motley Fool Canada FAQ
What is Motley Fool Stock Advisor good for?
Motley Fool Stock Advisor is a good pick for individuals who want to start investing in individual stocks but need a bit more help in researching the stocks.
How do you get a Motley Fool subscription discount?
To get The Motley Fool subscription discount, all you need to do is follow this referral link and sign up for your subscription today.
What is the best Motley Fool referral discount?
The best Motley Fool referral discount offers 66% off the basic plan. This takes the plan from $299 to just $99.
How do I cancel my Motley Fool account?
To cancel your Motley Fool subscription account, you will need to go to the subscription services section of your account. Then, click "End Subscription" to cancel your account and the payments.
Is Motley Fool Stock Advisor good for day trading?
Motley Fool Stock Advisor is not designed for day trading. Instead, it is better suited for investors who want a long-term strategy to avoid the risks that are associated with day trading.
What are the best stock advice websites?
Motley Fool Stock Advisor and Motley Fool Rule Breakers are two of the best stock advice websites, but Trade Ideas, Benzinga Pro, and Seeking Alpha are good alternatives as well.
How much does Motley Fool Canada cost?
Without the referral link or promo code, Motley Fool Canada costs $299 for the most basic plan.
Who owns the Motley Fool?
Motley Fool is owned by The Motley Fool Holdings, Inc., which is a private company that is based in Alexandria, Virginia. It was founded by David Gardner and Tom Gardner.
Conclusion
If you want to start investing in long-term stocks but don't know where to start, Motley Fool Canada is an excellent place to begin.
With Motley Fool Canada, you can get top picks for good stocks to invest in and other resources that can enhance your portfolio.
Related: