If you are looking to become a new homeowner, understanding these mortgage terms is important. They will come up now and again as you go around shopping for the best mortgage rates, work with a realtor, and close on your new home!
Read on to learn about the top mortgage terms you need to know when buying a home in Canada.
Mortgage Terms in Canada
Appraisal
Refers to an estimation of the fair market value of a property by a certified professional (appraiser). The estimated market value is known as the "appraised value". A lender may request that an appraisal be carried out before approving your mortgage loan.
Amortization Period
This refers to the number of years it will take to pay off your mortgage loan in full while making your regular mortgage payments. 25-year amortization schedules are the most common in Canada. Longer amortization periods (up to 30 years) are available if your down payment is 20% or more of the purchase price.
Canada Mortgage and Housing Corporation
Is a Crown corporation that administers the National Housing Act. They also sell mortgage loan insurance products.
Closing Costs
These are additional expenses incurred when buying a home. These costs can add up to anywhere from 1.5% to 4% of the purchase price of the property. Some of these costs include land transfer tax, legal fees, interest adjustment costs, property taxes, etc. Closing costs are usually payable at closing.
Closing Date
A date on which ownership rights are transferred from a seller to the buyer and the buyer takes possession of the property.
Closed Mortgage
A mortgage that cannot be paid off (in part or in full) before the end of the term without incurring penalties. Usually, the lender allows some room for limited pre-payments, however, payments exceeding the allowed limit will result in prepayment charges.
Conditional Offer
This is an Offer to Purchase that is subject to certain conditions, for example, mortgage approval. A time limit is usually stipulated for the conditions to be met.
Conventional Mortgage
This is a mortgage taken out by a borrower who has a down payment that is 20% or more of the purchase price of the house. In this case, it is not mandatory for the borrower to obtain mortgage insurance on the loan.
Counter Offer
This refers to a new offer made in response to a previous offer by either the buyer or seller. For example, when a buyer makes an offer to the seller (vendor), the seller may make a counteroffer, amending some of the terms of the original offer. A counteroffer effectively rejects the original offer and specifies a time limit for the other individual to either accept or reject it.
Credit Report or Credit Score
A lender uses the borrower's credit report or score to assess their creditworthiness i.e. the probability that they could default on their loan.
Deposit
This is money deposited in trust by the buyer when they are submitting an Offer to Purchase on a property. The funds are held by the seller's lawyer or real estate agent until the sale is closed.
Down Payment
These are the funds put down by the borrower upfront towards the purchase of a house. The down payment is the difference between the purchase price of the house and the amount of the mortgage loan.
Equity
The value of a property after deducting any outstanding mortgage amount being owed on it.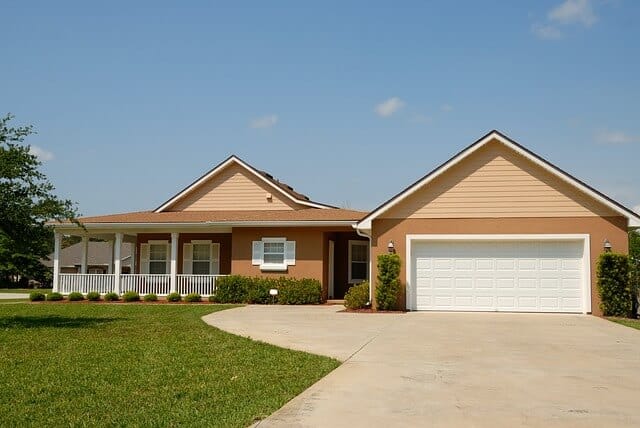 Estoppel Certificate
Also known as Certificate of Status. It is a document that details important information relating to a specific condominium unit and the condominium corporation. The information included may relate to by-laws, rules and regulations, insurance information, property management, and ownership, etc. An estoppel fee is applicable if you are buying a condo.
Fixed-Rate Mortgage
A mortgage with an interest rate that is fixed for a certain period of time.
Foreclosure
A legal process where the lender takes over possession of the property from the owner because they have defaulted on their mortgage payments.
Genworth Canada
It is the second-largest provider of mortgage insurance in Canada.
Gross Debt Service (GDS) Ratio
Is the percentage of gross monthly income that is required to cover monthly housing costs including principal, interest, taxes and heating costs (PITH) plus 50% of your condo fees, where applicable. The maximum allowable GDS ratio is 39%, however, most lenders recommend that it be no more than 32% of your gross monthly income.
HELOC
It is an acronym for Home Equity Line of Credit. It is a type of loan that allows a homeowner to borrow against the equity they have accumulated in their home. The loan is usually given at a lower interest rate than would be available through a traditional line of credit or personal loan. The property serves as collateral for the loan. A HELOC cannot exceed 65% of the value of your home.
Home Inspection
A visual inspection of a property by a licensed home inspector in order to determine its condition. The home inspector is usually hired by the purchaser and they may be able to identify if repairs are needed and the potential cost of such repairs.
Home (Property) Insurance
Insurance that protects the homeowner from certain types of losses or damage to the property, such as due to fire, flooding, tornado, theft, etc. Home insurance is different from title insurance or mortgage default insurance.
High-Ratio Mortgage
A mortgage in which the buyer has less than 20% of the purchase price as a down payment and is required to obtain mortgage default insurance.
Interest
Cost of borrowing money from a lender.
Lien
A claim against a property for debts. A lien on a property indicates that a third party has a claim or interest in that property. Your lawyer can assist you with doing a title search to see if any liens exist on a property. They may also buy title insurance on your behalf to protect your rights to the property.
Loan to Value (LTV) Ratio
This is the ratio of the mortgage loan compared to the appraised value of the home or the purchase price.
Mortgagee
Refers to the mortgage lender (e.g. bank).
Mortgagor
Refers to the borrower of a mortgage (i.e home buyer).
Mortgage Broker
Mortgage brokers are intermediaries between lenders and prospective homebuyers. They shop around for competitive rates that suit the borrower and assist you with your application. Mortgage brokers are paid commissions by the lender, and their service to you is free.
Mortgage Default Insurance
It is an insurance designed to protect lenders if borrowers default on their mortgage loans. It is a mandatory requirement for all residential mortgage loans with a loan-to-value ratio of more than 80% (i.e. when the down payment is less than 20 of the purchase price).
Mortgage Lender
A financial institution that lends money for a mortgage. They may be a bank, credit union, trust company, etc.
Mortgage Payment
Is the payment made to the lender on a regular basis (e.g. weekly, bi-weekly, semi-monthly, or monthly) that includes both principal and interest.
Mortgage Pre-Approval
A process in which the mortgage lender determines how much they are willing to loan you and at what interest rate, subject to some conditions. Following approval, the lender may provide you with a mortgage pre-approval letter or certificate.
Mortgage Term
Length of time (usually in years) during which a borrower is bound by the conditions of a mortgage contract, including the interest rate.
The most popular mortgage term in Canada is a 5 years fixed term. The standard amortization period is 25 years, however, you may be able to find a mortgage term as long as 30 years.
Offer to Purchase
A written document put forward by a buyer and setting the terms or conditions under which they are willing to purchase the property. If the offer to purchase is accepted by the seller and signed by both parties, it becomes a legally binding contract.
Open Mortgage
A mortgage that can be paid off fully or in part at any time without penalty. Interest rates for an open mortgage are usually higher than for a closed mortgage.
PITH
Acronym for Principal, Interest, Taxes, and Heating (utilities). These represent expected housing costs and the monthly total is used in calculating the Gross Debt Service Ratio (GDS).
Portable Mortgage
A mortgage that allows the borrower to transfer their existing mortgage to another property without incurring penalties.
Principal
The amount borrowed under the mortgage.
Pre-payment
A payment made outside the regular mortgage payments to lower or pay off the principal amount owed. Prepayments reduce the overall total interest paid on the mortgage loan.
Property Taxes
These are taxes levied by the municipality in which a home is situated. The amount of property taxes paid is usually calculated based on the value of the home.
Prepayment Charges
This is the additional fee charged to you if you pre-pay all or a portion of a closed mortgage before the term ends. Some closed mortgages will allow a borrower to put down a little extra amount with their normal monthly payment or a lump sum every year. However, if they pay an amount greater than what is allowed in their mortgage contract, or choose to refinance before the term ends, it could incur prepayment charges.
Prime Rate
This is the rate that a lender uses as a reference for its variable interest rate loans such as lines of credit and variable-rate mortgages. The prime rate is often similar across the major banks and closely tracks the overnight rate set by the Bank of Canada.
Refinancing
Renegotiating the terms and conditions of a mortgage before the term ends. This is sometimes done in order to take advantage of lower interest rates. A fee may be charged to refinance.
Renewal
Occurs at the end of a mortgage term and is done to set up another mortgage term with new terms, conditions, and interest rate acceptable to both the lender and borrower. A mortgage can be renewed with the same lender or a new one.
Title Insurance
This is the insurance that covers potential liabilities or problems that may arise after the purchase of the property. Issues covered include title defects, survey errors, liens, encroachment issues, etc.
Total Debt Service (TDS) Ratio
The percentage of gross monthly income that is required to cover monthly housing costs (PITH+ condo fees, if applicable) and other debt obligations of the borrower such as car loans, credit card payments, etc. The maximum allowable TDS ratio is 44%. However, most lenders recommend that it does not exceed 40% of your gross monthly income.
Vendor
Refers to the seller of a property.
Also Read: