KuCoin is a popular crypto exchange available in 200+ countries, including Canada. The KuCoin crypto-list consists of 500+ coins, with KuCoin fees starting at 0.1%.
The KuCoin exchange does not impose a mandatory KYC verification, and you can sign up with your email address only and trade anonymously.
Is KuCoin safe?
This KuCoin review digs into KuCoin fees, top features, how to buy on KuCoin with or without completing KuCoin KYC verification, and more.
Note that Kucoin was banned by the Ontario Securities Commission (OSC) from offering its services in the province in 2022. An alternative platform is CoinSmart.
What is KuCoin?
Based in Seychelles, KuCoin is the 5th largest crypto exchange founded in 2017 by Johnny Lyu and puts itself forward as the largest social trading platform designed for investors of all types.
Currently, the KuCoin exchange is available in more than 200 countries, with a rapidly growing user base of more than 10 million crypto investors and 20+ global communities.
There are 500+ KuCoin coins listed on the platform, hence one of the best crypto exchanges to trade top cryptocurrencies and discover little-known, low-cap tokens that may not be listed on other exchanges.
KuCoins also has its own utility token, KuCoin Shares (KCS), which you can buy and hold to enjoy discounted trading fees and earn daily bonuses.
The platform offers multiple trading interfaces to accommodate both newbies and seasoned traders and is accessible via its web-based interface or the KuCoin app.
Once you sign up and complete KuCoin KYC, you can fund your wallet via bank transfer, credit card, Apple Pay, or any of the supported third-party payment methods and start trading immediately.
KuCoin Features At a Glance
A wide crypto selection: KuCoin supports 500+ cryptocurrencies.
Easy to use interface: The "Buy Crypto" interface supports Fast Buy, P2P trading, and Third-Party payment options to allow users to buy crypto in one click.
Multiple payment methods: Fund your KuCoin wallet and buy crypto with bank transfer, credit/debit card, Apple Pay, SEPA and third-party payment methods, including Banxa, Simplex, and BTC Direct.
P2P trading: Buy crypto directly from other users with over 20+ payment options.
Advanced trading tools: Access comprehensive charting tools and advanced order types to analyze and automate your trades.
Margin trading: Access leverage to magnify your profits.
Crypto derivatives: Access KuCoin crypto futures and trade with up to 100x leverage.
KuCoin Leveraged Tokens: Enjoy leverage trading without having to borrow a loan or worrying about the risk of liquidation.
KuCoin Earn: Allows to lend, invest, and stake your crypto coins to earn passive income. You can also join cloud-based mining or the KuCoin Pool.
KuCoin Spotlight: This is the KuCoin token launch platform that gives you early access to new tokens and crypto projects.
KuCoin Win: Make small investments to win large profits.
KuCoin Shares: Buy and hold the KuCoin token, KCS, to slash fees and earn rewards.
How to Buy Crypto on KuCoin
Unlike most exchanges, KuCoin's KYC verification isn't mandatory, and you can create an account just with your email address and start trading. That's great news for users who would want to go anonymous.
However, there's a catch: unverified users only have access to basic features and lower withdrawal limits of 2 BTC/24hrs.
So, if you want to access advanced features, like P2P trading, and enjoy higher withdrawal limits up to 100 BTC/24 hrs, you'll have to verify your account following the KuCoin KYC requirements.
To complete the KuCoin KYC verification process, simply fill out your personal information and upload your government-issued photo ID.
The verification process takes up to 5 days after you submit your information.
Once your account is set up, deposit funds into your KuCoin wallet and browse the wide selection of KuCoin crypto coins to purchase cryptocurrencies of your choice.
You can choose to let your coins sit in the exchange's custodial wallet, or transfer and lock them in an external software or hardware wallet where you have full control over your keys.
KuCoin Crypto List
KuCoin supports 500+ cryptocurrencies. You'll find almost all the popular cryptocurrencies listed on the platform.
And if you love trading lesser-known, low-cap crypto tokens that have the potential to become the next big thing in the crypto space, KuCoin is a great exchange to check.
The platform lists less popular coins you may not find on other exchanges and gives you early access to new cryptocurrencies on the KuCoin Spotlight section.
KuCoin Fees
You'll incur two types of fees when trading on the KuCoin exchange, namely:
KuCoin trading fees
KuCoin deposit/withdrawal fees
KuCoin trading fees
KuCoin fees are some of the lowest in the crypto space. The platform uses a maker-taker fees structure, and fees are tiered into 12 levels based on your KCS holdings and 30-day trading volume.
Spot trading maker fees start at 0.1 and decrease to -0.005%, while taker fees start at 0.1% and decrease to 0.025% as your trading level advances from L1 to L12.
If you pay KuCoins fees using the KuCoin token (KCS) you enjoy a 20% discount on trading fees.
Fees are quite low on the Futures Trading platform, with maker fees ranging from 0.02% to -0.015%, and taker fees from 0.06% to 0.03% based on your KuCoin Shares stake and 30-day trading volume.
KuCoin deposit/withdrawal fees
KuCoin doesn't support fiat withdrawals. SEPA fiat deposits are free, but you'll incur deposit fees with other funding methods.
Crypto deposits are free, while crypto withdrawal fees vary based on the cryptocurrency you want to transfer.
For instance, the KuCoin Bitcoin withdrawal fee stands at 0.0005 BTC, while Ethereum withdrawals incur a fee of 0.00625 ETH.
One thing that makes KuCoin stand out from most other exchanges is that it offers its own utility token, KuCoins Shares (KCS), an ERC-20 token used to offer discounted fees and earn a passive income on the KuCoin platform.
You get 20% off your trading fees if you pay KuCoin fees with the KCS token.
You can also stake your KuCoin Shares to earn a portion of the trading fees generated on the platform daily. The more your KCS stake, the more you earn.
KCS is also a tradable digital asset on KuCoin and other exchanges.
KuCoin Staking
Apart from KCS staking, KuCoin allows you to stake other cryptocurrencies and earn passive income through the KuCoin Earn feature.
Top coins that you can stake on KuCoin include IDEA, USDT, BTC, DOT, ETH, XNL, ISP, HYDRA, XPRT, and ZIL. APYs vary based on the crypto coin you hold and the holding period.
KuCoin Referral Program
The KuCoin referral program allows you to earn more money by inviting friends to sign up and trade on KuCoin. It's a great way to earn money if you have a large social following or website traffic.
Simply apply to become a KuCoin affiliate and share your KuCoin referral code or link with others.
You'll earn a 40% kickback on the trading commissions generated by your invites' trading activities and an extra 5% if any of your referrals become an affiliate.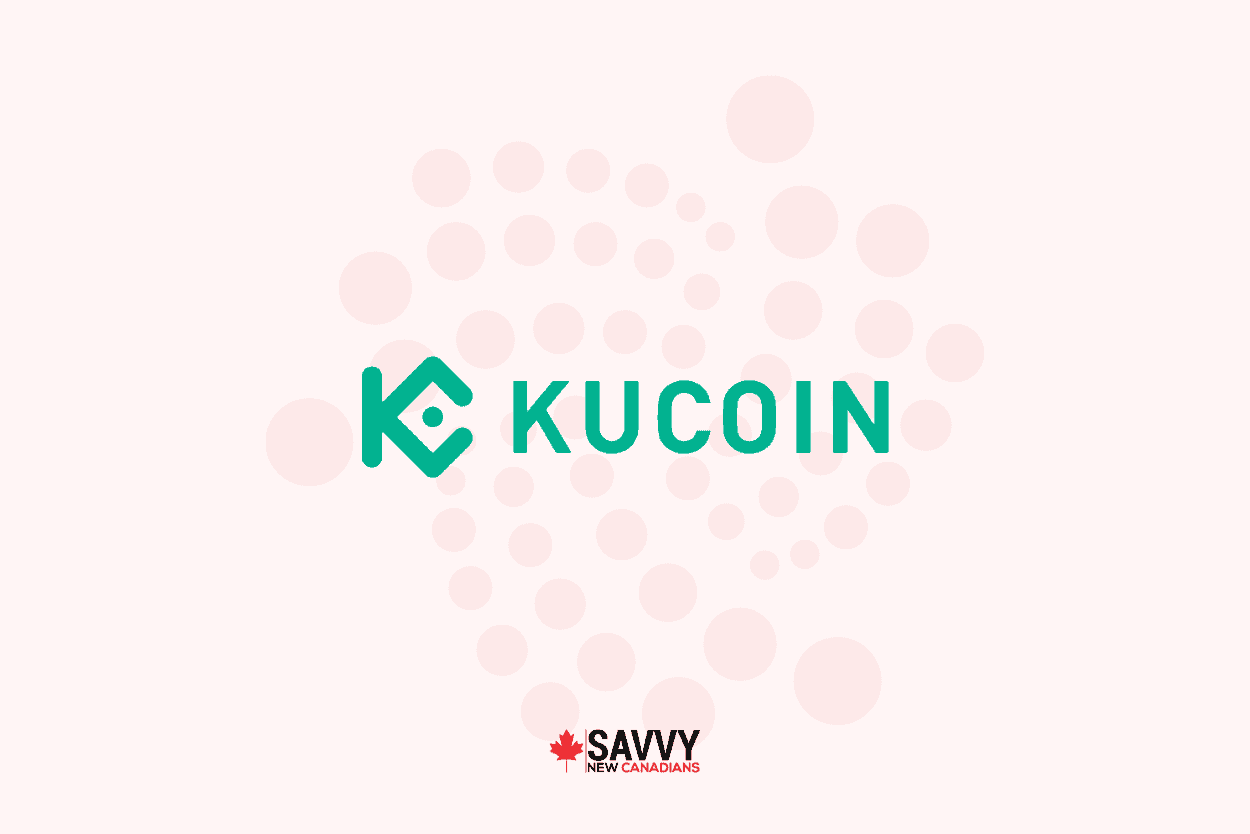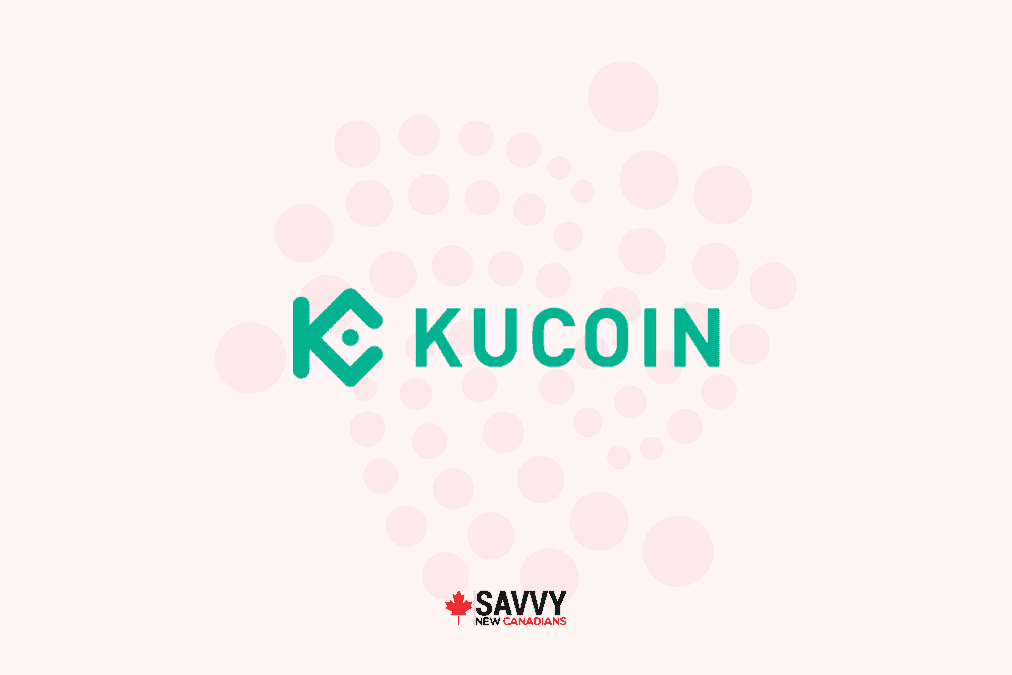 KuCoin Pros and Cons
Pros
A wide selection of crypto coins.
Low fees, starting a 0.1% and below.
A popular crypto exchange with a strong user base of 10M+ investors across 200+ countries.
Basic and advanced interfaces to accommodate newbies and experienced traders.
KuCoin staking to earn interest on your crypto holdings via KuCoin Earn.
Advanced charting tools and order types to analyze and automate trades.
24/7 customer service via online chat, KuCoin FAQ, and the community forum.
Cons
New traders may find the platform overwhelming
Limited educational resources to onboard newbies
Doesn't support fiat withdrawals
Is KuCoin Safe?
KuCoin appears to be a safe exchange that does its best to keep your digital assets secure.
Although the exchange was hacked in September 2020, KuCoins was transparent with what happened and took swift action to compensate the affected wallets. All losses were fully covered by insurance.
Top KuCoin safety features include:
A majority of crypto assets are held offline in cold storage.
Partners with OnChain Custodian, a company that securely stores crypto assets held on the exchange.
Lockton insurance to protect your wallet against cybercrime
Runs a Bug bounty program to detect and fix system weakness
Encourages users to set up two-factor authentications and an extra password for trading
Email anti-phishing codes to avoid phishing attacks
Based on the above information, one can say that the KuCoin exchange is safe and legitimate.
KuCoin vs Binance
Both KuCoin and Binance offer a wide selection of 300+ cryptocurrencies, and fees on both platforms start at 0.1%. Both are also widely present in 200+ countries.
However, Binance offers more crypto services than KuCoin and remains the largest crypto exchange in the world.
Learn more in this Binance review.
KuCoin vs Crypto.com
Crypto.com supports around 140 cryptocurrencies, with trading fees being a bit higher, starting at 0.4%. KuCoin supports 500+ crypto coins and has lower fees of 0.1% and below.
KuCoin also offers crypto derivatives, which Crypto.com doesn't offer. Learn more in this Crypto.com review.
KuCoin vs Coinbase
KuCoin offers 300+ cryptocurrencies and crypto derivatives. Coinbase offers around 150 crypto coins but doesn't offer crypto futures.
Again, KuCoin offers lower trading fees than Coinbase, starting at 0.1%, vs Coinbase's high fees that start at 0.5%.
Unlike KuCoin, you must complete KYC verification to join Coinbase, which is great for transparency and increased safety. Learn more in this Coinbase Canada review.
KuCoin vs Kraken
KuCoin is more advanced than Kraken and offers over 500 crypto coins compared to Kraken's crypto list of 65+ coins.
Kraken fees are higher, starting at 0.26%, compared to KuCoin fees of 0.1% and below. Learn more in this Kraken review.
Best Cryptocurrency Exchanges in Canada
CoinSmart is the top crypto exchange in Canada. You get a $50 bonus when you deposit $200 or more.
CoinSmart Crypto Exchange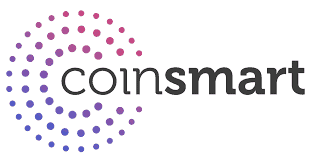 Top crypto exchange in Canada
Great for new & advanced traders
0.20% trading fee
Get a $50 bonus when you deposit $200
KuCoin Canada Review FAQs
Who owns KuCoin?
Johnny Lyu owns the KuCoin exchanges and has been the platform's CEO since its launch in 2017.
Is KuCoin legal in Canada?
No, KuCoin is not legal in Canada following a ban by the OSC in 2022.
Can US citizens use KuCoin?
Yes, US Citizens can use KuCoin. However, KuCoin is not licensed in the US, and users may run into trouble with the US authorities.
Is KuCoin good for beginners?
Yes, KuCoin offers basic and advanced trading platforms to accommodate all types of investors. However, the platform is packed with many features, which may be overwhelming to crypto newbies.
How do I withdraw fiat from KuCoin?
You can't withdraw fiat directly from KuCoin, and you must first withdraw coins into an external wallet before withdrawing to your bank. Follow these steps:

– Log into your KuCoin account and click the " Withdrawal" link
– Select the token you want to withdraw and enter the wallet address
– Select the chain via which to process the transactions, enter the amount and click "Confirm"
– Enter your trading password, and complete email and Google/SMS verification
– Hit the "Submit" button to authorize the transaction.

Your transaction will be processed in 30 minutes. Once you have money in your external wallet, you can withdraw it into your bank account.
Where can I buy KuCoin tokens?
The best place to buy the KuCoin token, KCS, is on the KuCoin exchange. KuCoin shares coins are also listed on a few other exchanges, including BitMax, and ProBit Exchange.
Where is KuCoin based?
KuCoin is based in Seychelles but is available worldwide in 200+ countries.
What is the best crypto exchange in Canada?
The best cryptocurrency exchange in Canada is CoinSmart. It has low, competitive trading fees and advanced trading tools.
Disclaimer: Cryptocurrency is a volatile and speculative investment. If you decide to invest, we recommend you do your own research and only commit funds you can afford to lose. The author may own one or more of the crypto assets mentioned in this article.
KuCoin review
Summary
KuCoin is one of the largest crypto exchanges in the world. This KuCoin review covers how it works, fees, coins supported, pros, cons, referral program, and whether it is legit.