Prepaid cards like the Joker Prepaid Mastercard provide easy access to payment cards you can use wherever Mastercard is accepted.
They don't require credit checks to qualify like credit cards, and there's no concern about racking up a debt balance since you can only spend cash you have loaded on the card.
This Joker Prepaid Mastercard review covers how it works, its benefits, downsides, fees, limits, and alternatives.
What is the Joker Prepaid Mastercard?
The Joker Prepaid Mastercard is a prepaid card you can use to make payments online and in-store where Mastercard is accepted.
It is non-reloadable, which means after you buy and load the card, you can only spend that amount before it is no longer useful as a means of payment.
This differs from reloadable prepaid cards like the KOHO Mastercard ($20 bonus), which can be reloaded with funds as often as needed.
The Joker Prepaid Mastercard is available in denominations ranging from $25 to $500. It is offered in two formats:
Physical Joker Prepaid Mastercard
Virtual Joker Prepaid Mastercard
This card is issued by Peoples Trust Company, the same company that issues the KOHO and Stack Prepaid Cards.
You can purchase Joker Mastercard prepaid cards at several retail stores in Canada.
Related: Best Visa Prepaid Cards.
How Does The Joker Prepaid Mastercard Work?
The Joker Prepaid Mastercard works like any standard credit card when making payments.
Simply swipe the physical card at a point-of-sale (POS) terminal to pay. For online orders, you can enter your details as usual and make payments at checkout.
The information required includes the 16-digit card number, 4-digit expiry date, and 4-digit CVV2 number displayed on the front of the virtual Joker Mastercard.
Note that you must register your card at jokercard.ca to facilitate online and telephone payments.
When buying gas at an automated fuel pump, you may need to pay for your purchase at the cashier, as a prepaid card may not work at the pump.
Where To Buy a Joker Prepaid Mastercard in Canada
You can buy a physical Joker Prepaid Mastercard at:
Canadian Tire
Co-Op
Loblaws
Rexall
Pharmaprix
Sobeys
Staples
Shoppers Drug Mart
Save on Foods
Safeway
Country Grocer
Home Depot
Thrift Foods
You can also get a virtual Joker Prepaid Mastercard by scanning a QR code at these retailers:
Canadian Tire
Rexall
Loblaws
Sobeys
For "SCANIT" purchases, scan the QR code at the retailer using the camera on your smartphone. Present the barcode to a cashier, and you can load $25 to $500 to the virtual card on your phone.
While Joker Prepaid Mastercards do expire, your funds do not. You can request a new card by calling 1-855-288-0926.
Joker Prepaid Mastercard Fees
The following activation fees apply when you buy a Joker Prepaid Mastercard, and it varies with your load amount:
| | |
| --- | --- |
| Load Amount | Activation Fee |
| $25-$200 | $7.95 |
| $200-$500 | $9.95 |
| $250 | $7.50 |
| $500 | $9.95 |
There is a $3.00 monthly maintenance fee, and you pay a standard 2.50% foreign exchange fee when you make payments in a foreign currency.
Joker Prepaid Mastercard Limits
To start, the maximum amount you can load on this card is $500, and the minimum is $50.
When making payments in the European Economic Area, the maximum spend per single transaction is $75 CAD.
There is also a maximum lifetime spend of $225 CAD when using the Joker Prepaid Mastercard in this region.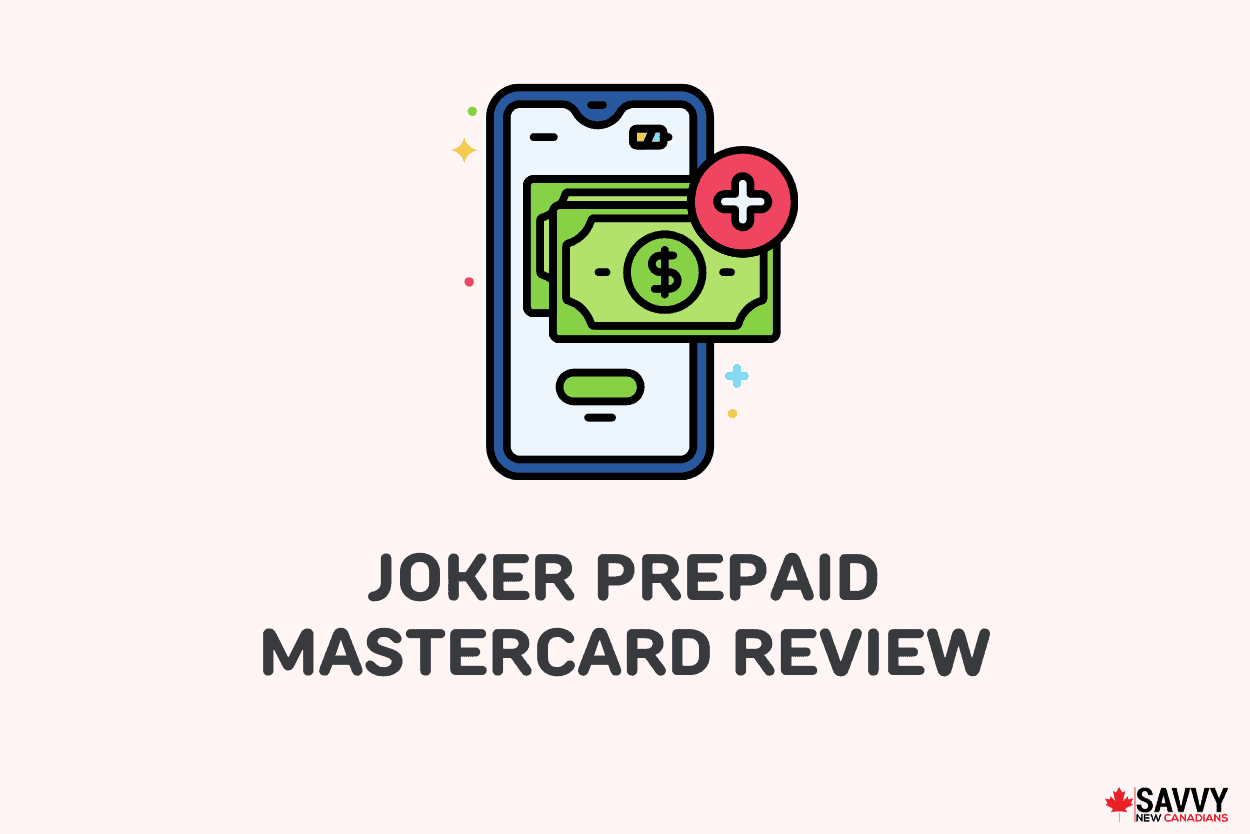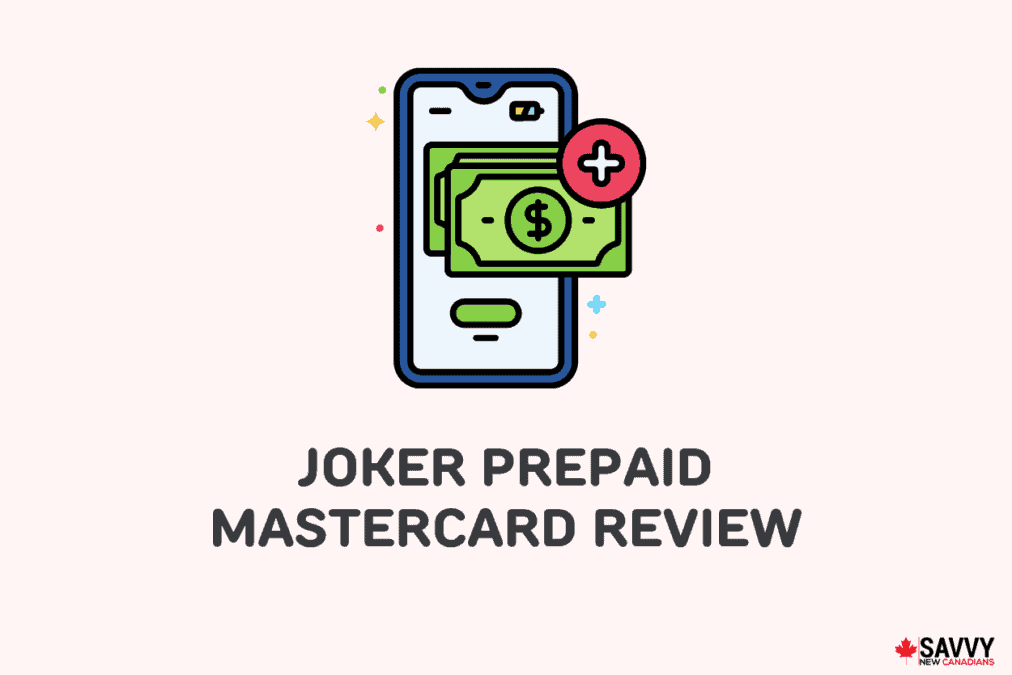 Pros and Cons of the Joker Prepaid Mastercard
The benefits and downsides of the Joker Prepaid Mastercard are:
Pros:
Easy to purchase at hundreds of locations in Canada
Does not require a credit score check
Can be used at millions of locations where Mastercard is accepted
Offers a physical and virtual card
Your funds do not expire
Cons:
There is an activation fee ranging from $7.50 to $9.95
It does not offer cash back rewards
The card is not reloadable
Funds loaded on the card are not insured by CDIC
Has a monthly maintenance fee of $3
Joker Prepaid Mastercard Alternatives
If you are looking for a convenient reloadable prepaid card or want to avoid paying activation and maintenance fees, these alternatives can help:
KOHO Prepaid Mastercard
CIBC AC Conversion Card
Wealthsimple Cash Card
Neo Secured Mastercard
KOHO Prepaid Mastercard
The free KOHO Prepaid Mastercard is reloadable and has no fees.
It offers 0.25% to 10% cash back on your purchases and includes a free budgeting app that can help you automate your savings.
In addition, you can use your KOHO account to earn high-interest savings rates on your balance as well as improve your credit score (paid add-on)
Promo: Use our referral code CASHBACK to get a $20 bonus when you sign up for a free KOHO account and make your first purchase.
You can also learn more about the card in this KOHO review.
CIBC AC Conversion Card
The CIBC AC Conversion Card is a reloadable prepaid card you can use to load and hold up to 10 currencies, including CAD, USD, EUR, AUD, JPY, MXN, GBP, and more.
This free card can help you avoid the 2.50% FX fee that applies when you spend money abroad. It also offers cash back on purchases.
You can apply for it even if you are not a CIBC client and earn 1% cash back when you fund the card.
Learn more about how it works in this review.
Neo Secured Mastercard
If you need a prepaid card because of a poor credit score, the Neo Secured Mastercard offers guaranteed approval regardless of your credit rating.
It requires a low minimum security deposit of $50, and you earn up to 5% cash back on your purchases at thousands of Canadian stores.
This card also has no annual fees.
Get the Neo Secured Mastercard or read our full review.
Wealthsimple Cash Card
Lastly, the Wealthsimple Prepaid Visa Card comes with a free money transfer app you can use to send or receive money in Canada.
This reloadable card offers 1% cash back on all purchases.
You can learn more about it here.
Joker Prepaid Mastercard FAQs
Is the Joker Prepaid Mastercard legit?
Yes, the Joker Prepaid Mastercard is legit, and it is issued by Peoples Trust, a Canadian financial institution.
Do I have to activate a Joker Mastercard?
Yes, you need to activate your Joker prepaid card to make payments online or by telephone.
Where can I use the Joker Mastercard?
Where can I use the Joker Mastercard? The Joker Mastercard can be used to make payments worldwide wherever Mastercard is accepted.
What is the best prepaid card in Canada?
The top prepaid card in Canada is the KOHO Mastercard. It offers a bunch of rewards and does not have a fee for its free version.