Yes, Wealthsimple is a safe Canadian financial institution.
This company offers several services, including a managed investment platform (Wealthsimple Invest), a stock trading app (Wealthsimple Trade), a crypto platform (Wealthsimple Crypto) and a spending and saving account (Wealthsimple Cash).
On the subject of safety, these accounts differ in the insurance and security you enjoy, which is what this article will cover.
To summarize, Wealthsimple clients with a robo-advisor account are protected up to $1 million by the Canadian Investor Protection Fund (CIPF) if the company becomes insolvent. Similar protections are afforded to those with a Wealthsimple brokerage account.
If you have a Cash or Savings account, your deposits are insured by the Canada Deposit Insurance Corporation (CDIC) up to $100,000.
For Crypto accounts with Wealthsimple Crypto, there is no CIPF or CDIC insurance; however, it uses insured custodians, which may offer some protection.
Read on to learn more.
Is Wealthsimple Insured?
Yes, Wealthsimple is insured. However, the insurance coverage that applies depends on which accounts you have.
For both robo-advisor and brokerage accounts, CIPF insurance applies. This is because Wealthsimple's custodial broker, Wealthsimple Investments Inc., is a CIPF member, and it is regulated by the New Self-Regulatory Organization of Canada (formerly IIROC).
CIPF membership means your investments are protected in the unlikely event that Wealthsimple goes bankrupt.
CIPF coverage per individual includes:
$1 million for all general investment accounts combined (includes cash, margin, and TFSA accounts), plus
$1 million for combined registered accounts (such as RRSPs, RRIFs, and LIFs), plus
$1 million for all registered education savings plans (RESPs) combined where the client is the subscriber of the plan.
You can confirm whether an investment company is a CIPF member here or call CIPF at 416-866-8366 or toll-free at 1-866-243-6981.
What happens if Wealthsimple is insolvent?
If Wealthsimple becomes bankrupt, CIPF will work with the trustee in bankruptcy to return your 'property' to you. This may involve transferring your account to another financial institution.
Property covered by CIPF includes cash, securities (stocks, ETFs, bonds, and GICs), futures contracts, and segregated insurance funds.
For a Wealthsimple Cash, Save, or Crypto account, different protections are available.
Related: Wealthsimple Invest vs. Wealthsimple Trade.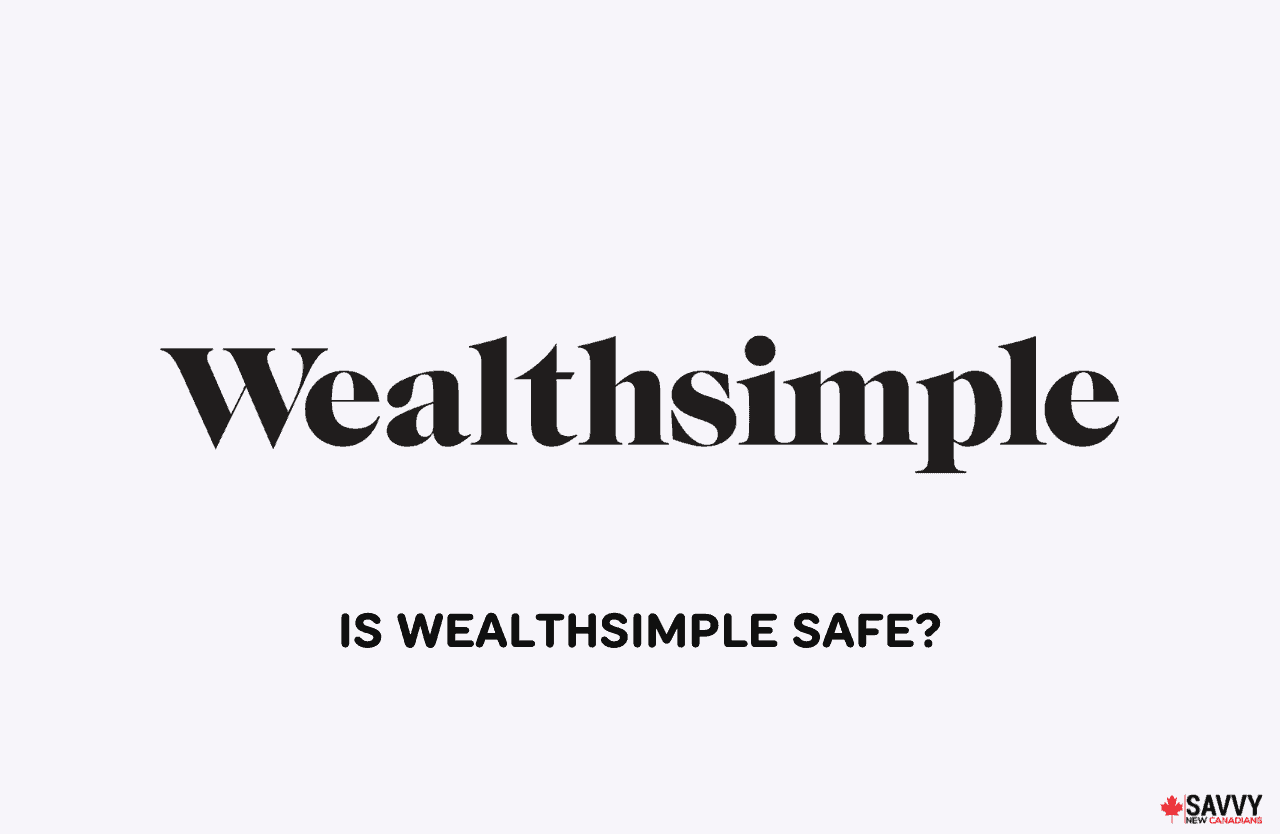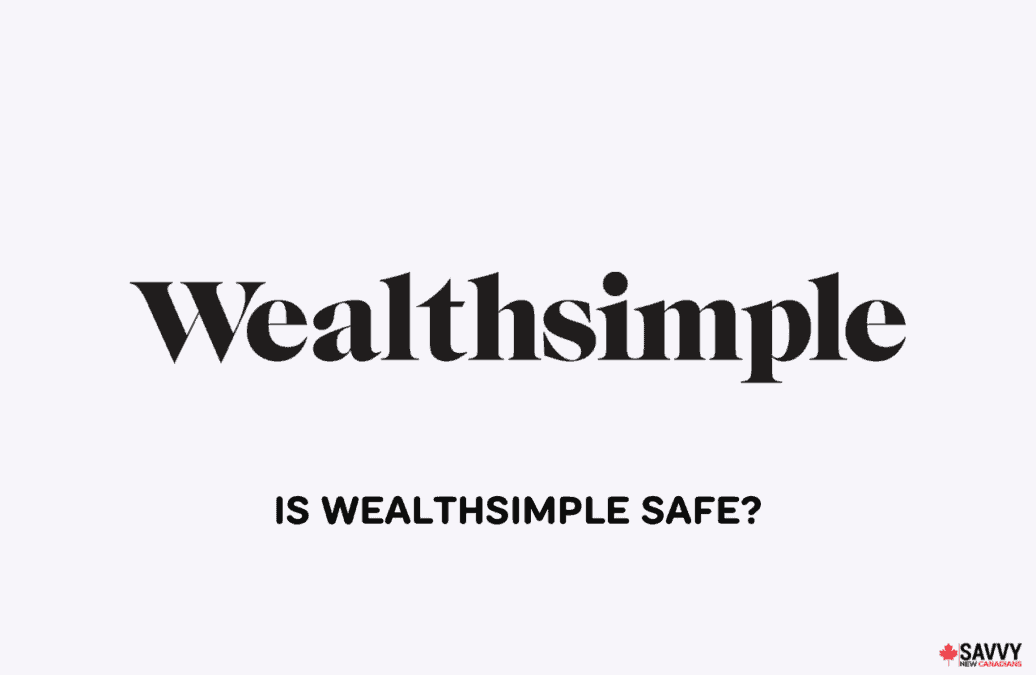 Is Wealthsimple Cash Safe?
Yes, Wealthsimple Cash is safe.
This product is offered by Wealthsimple Payments Inc., which holds your deposit at Canadian Western Trust Company, a member of the CDIC.
CDIC insures eligible deposits up to a limit of $100,000 per depositor. You can learn more about CDIC coverage.
The Wealthsimple Cash Prepaid Mastercard offers protection against loss, theft, or unauthorized use through the Mastercard Zero Liability Policy.
Wealthsimple Save accounts are offered by Wealthsimple Investments Inc. However, deposits in a Save account are not protected by CIPF. Instead, your deposit is held at a CDIC member institution and is insured up to $100,000.
Is Wealthsimple Crypto Safe?
Wealthsimple Crypto is managed by Wealthsimple Digital Assets Inc.
Unlike Invest or Trade, the crypto product is not insured by CIPF, and it does not qualify for CDIC protection either.
So, how are your crypto assets kept safe?
Wealthsimple keeps most of its crypto holdings in cold storage with custodial partners that have over $200 million in insurance coverage.
It also uses Coincover to protect coins held in hot wallets.
You can also read our detailed Wealthsimple Crypto review.
Is Wealthsimple Safe For Filling Your Taxes?
Wealthsimple Tax is a tax-filing software certified by the CRA and Revenu Québec.
It uses the secure NETFILE electronic system to transmit your data. It also offers two-step verification to protect your account.
Other Security Measures at Wealthsimple
Other steps are taken to keep your money safe at Wealthsimple.
Two-step verification: The platform requires you to enter a unique code when you log in to your account. The code is sent via SMS or email or using an authenticator app.
Encryption: Wealthsimple uses 256-bit/TLS encryption to protect your data.
Backups: Data is backed up using modem cloud technology.
What Does 'Safe' Really Mean?
Wealthsimple is safe, but what does that really mean? Whether an investment firm is safe revolves around four factors, including insurance, platform security, regulatory protections, and legitimacy.
All four have been covered above.
What 'safe' does not cover is your ability to lose money through the investment process itself.
When you buy a stock or ETF, it can go up or down in value. CIPF does not cover losses incurred due to a drop in the value of your assets. It also does not insure you against losses from poor or fraudulent investment advice.
Basically, if you lose money in an investment outside of a member firm insolvency, these losses are not insured.
Is Wealthsimple Safe for SIN?
Yes, it is safe to provide your SIN to Wealthsimple.
Financial institutions like Wealthsimple are required to verify your identity.
To do this, they may request your Social Insurance Number (SIN).
If you have a registered account such as a TFSA or RRSP, these must be registered with the Canada Revenue Agency (CRA) using your SIN.
FAQs
Is it safe to link a bank account to Wealthsimple?
Yes, it is safe to link your bank account to Wealthsimple. This makes it easier for you to add or withdraw funds.
Is Wealthsimple approved in Canada?
Yes, Wealthsimple is a legit registered investment company in Canada.
Can a Wealthsimple account be hacked?
If someone gets access to your email address, password, and authentication code, they can potentially gain access to your Wealthsimple account.
Can I lose money on Wealthsimple?
Yes, you can lose money in your Wealthsimple account if your assets do not perform well or due to a broader stock market downturn.
Is Wealthsimple free?
A Wealthsimple Save or Cash account is free. For Invest and Trade, management and currency exchange fees may apply.
Is Wealthsimple good for beginners?
Yes, Wealthsimple's low-cost managed investing and commission-free brokerage platforms are excellent for beginners.