ICICI Bank Canada is a subsidiary of a much larger bank, ICICI Bank Limited, which is based in India and is a top-four bank in that country.
In addition to its Canadian operations, ICICI Bank Limited has a presence in the United Kingdom, United States, Singapore, Oman, China, Malaysia, Indonesia, South Africa, Dubai, Hong Kong, Qatar, Belgium, and Germany.
ICICI Bank Canada was launched in 2003 and has approximately $6.5 billion in assets under administration.
The bank offers a full suite of financial services, including chequing and savings accounts, credit cards, investments, loans, and business banking accounts.
ICICI Bank is headquartered in Toronto and has branches in Calgary, Brampton, Mississauga, Scarborough, and Delta.
While ICICI has a few branches, they qualify as an online bank for most Canadians who do not live within the seven cities where they have a physical presence.
This ICICI Bank Canada review covers the various financial products they offer and how their rates compare with other Schedule I banks, including Equitable Bank, Alterna Bank, and Canadian Western Bank.
ICICI Bank Canada Accounts
ICICI Bank offers a variety of chequing and high-interest savings accounts, including:
ICICI HISAVE Savings Account
ICICI has two high-interest savings accounts – one denominated in Canadian dollars and the other in U.S. dollars.
This no-fee savings account offers the following:
1.25% rate on CAD savings
1.00% rate on USD savings
No minimum balance requirement
The HISAVE savings account is only available online.
Related: EQ Bank Savings – Best Savings in Canada?
ICICI Premium Savings Account
This is ICICI's regular savings account. It is available through one of their branches and provides access to in-person support.
The premium savings account offers:
No monthly account fees
1.15% interest on CAD savings and 1.00% on USD savings
Interest is calculated on your daily closing balance and is paid out monthly.
ICICI HiVALUE Chequing Account
The HiVALUE Chequing Account is available in Canadian and U.S. dollars. It offers:
$9.95 monthly account fee; waived if you keep a minimum daily closing balance of $3,000
25 free debit transactions per month
Access to 3,600+ surcharge-free ABMs via The EXCHANGE Network
The first chequebook of 20 cheques is free
Related: Free Chequing Accounts in Canada
ICICI HiVALUE PLUS Chequing Account
The HiVALUE PLUS Chequing Account is only offered in Canadian dollars. It has a tiered monthly account fee ranging from $12.95 to $21.95.
Account-holders enjoy:
Interest rate is calculated on the daily closing balance and paid monthly
Unlimited bill payments, ABM transactions, POS transactions, pre-authorized debits, chequebooks, money transfers to India, and more
ICICI Basic Chequing Account
The basic chequing account has a $4 monthly account fee; however, the fee is waived for seniors, students, youth, and registered disability savings plan beneficiaries.
It is only available in Canadian dollars and offers:
12 free debit transactions per month
Free paper statements
Low-cost money transfers to India and elsewhere
Interest rate is calculated on the daily closing balance and paid monthly
The 12 free debits can be performed in the branch, via telephone, online banking, or at an ABM.
Related: Best High Interest Savings Accounts in Canada
ICICI Bank Account Fees
Service fees may apply to debit transactions and vary with the type of account.
For example, a $1 fee applies to each debit transaction over the monthly limit for the HiVALUE and HiVALUE PLUS chequing accounts.
In-branch debits cost $1.50 each for the premium savings account and $5 each for the HiSAVE savings account.
While ABM transactions at ICICI ABMs and The EXCHANGE Network of ABMs are free for chequing accounts, they cost $1.50 each for the savings accounts.
Point of Sale transactions also cost $0.75 when you pay using your savings account. For a complete and current list of service fees, visit their website.
ICICI Bank Investments
ICICI Bank Canada offers Guaranteed Investment Certificates (GICs) and term deposits in non-registered and registered accounts, i.e. TFSA, RRSP, and RESP accounts.
A minimum deposit of $1,000 is required for GICs, and terms range from 1 to 5 years.
Related: Best GIC Rates in Canada
TFSA and RRSP Savings
In addition to GICs, you can also hold savings deposits in a tax-free savings account and registered savings plan. The interest rate is 1.25%, and it is calculated daily and paid out monthly.
Their registered savings accounts do not have a monthly fee.
ICICI Bank Canada Student GIC Program
International students who are applying for a student visa under the Student Direct Stream can purchase a GIC through ICICI Bank Canada's student GIC program.
This GIC serves as proof that you have the funds required to cover your living expenses during the first year of your studies.
To be eligible, you must be a citizen of India, China, Morocco, Senegal, Vietnam, or the Philippines. The fee for this program is $150 CAD.
You will need to provide a copy of your passport and an offer letter from a Canadian university or college.
Newcomers to Canada from India, Bahrain, Germany, Hong Kong, Singapore, South Africa, Vietnam, UAE, USA, UK, and the Philippines can apply for an ICICI Hello Canada Account while still in their home countries.
Related: Best Bank Accounts for Newcomers to Canada
ICICI Bank Canada Credit Cards
They offer two credit cards:
Rubyx Visa Platinum: $49 annual fee, 2% cash back on one category of spending (options include gas, grocery, entertainment, or travel), and 1% cash back on all other purchases. This card has a 19.99% purchase rate and 21.99% for cash advances.
Coral Visa Credit Card: $0 annual fee. Earn 1% cash back on one category of spending and 0.50% cash back on everything else. The Coral Visa Card has a 19.99% purchase rate and 21.99% for cash advances.
In addition to credit cards, ICICI also offers mortgage loans and secured lines of credit.
Related: Best Credit Cards in Canada
ICICI Bank Business Accounts
They offer:
Business Savings Accounts: Both Canadian and U.S. dollars with high-interest rates. The savings accounts have no monthly fees.
Business Chequing Accounts: The Business Chequing Premium has a $5 monthly fee with unlimited debits. The Business Chequing Elite account has a $24.95 monthly fee that is waived if you keep a minimum balance of $20,000. Account holders enjoy a tiered interest rate on balances exceeding $20,000, a free initial chequebook, and more.
GICs and Term Deposits: Businesses can access GICs and term deposits ranging from 7 days to 5 years. A minimum deposit of $1,000 applies.
ICICI Bank also offers business loans, lines of credit, foreign exchange, and interest rate risk management products, e.g. currency and interest swaps and options.
Related: Best Business Bank Accounts in Canada
How To Open an ICICI Bank Account
To open an online-only bank account, e.g. HiSAVE Savings Account and HiVALUE Chequing Account, you can complete the application form on their website.
After, you will need to write out a cheque payable to yourself ($50 or more) and mail it to the bank. You can also open an account by phone.
For the Premium Savings and Basic Chequing Accounts, you can open a new account at one of their branches.
ICICI Bank Canada Customer Care
To contact ICICI's customer support, you can reach them by phone toll-free as follows, depending on where you are calling from:
Canada and the U.S.: 1-888-424-2422
India: 1-800-200-3340
Philippines: 180011102974
Vietnam: 12280928
North China: 108007142825
South China: 108001402844
Or by email at c[email protected]
You can send documentation by mail to ICICI Bank Canada, P O Box 396, Don Mills, ON M3C 2S7, Canada.
Lastly, you can visit one of their branches in Ontario, British Columbia, or Alberta.
Is ICICI Bank Canada Safe?
ICICI Bank Canada is a member of the Canada Deposit Insurance Corporation (CDIC). This means that your eligible deposits with the bank are guaranteed up to $100,000 if the bank becomes insolvent.
Eligible deposits include savings, chequing, TFSA, and RRSP (savings and GIC).
ICICI Bank vs. Others
Financial institutions offering a higher interest rate on savings in Canada include:
EQ Bank: This bank offers high-interest savings accounts with unlimited free transactions and Interac e-Transfers. It also offers GICs, USD accounts, TFSAs, and more.
EQ Bank Savings Plus Account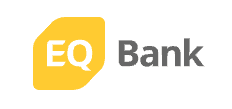 3.00%* non-promotional interest rate
Unlimited debits and bill payments
Unlimited Interac e-Transfers
No monthly account fees
KOHO: You can earn interest on your balance with KOHO while also earning cash back on purchases with your KOHO Card.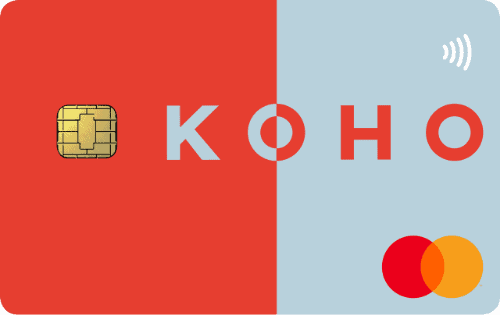 $20 sign up bonus after first purchase (use promo code CASHBACK)
Earn up to 5% cash back
Savings interest on your balance
Unlimited Interac e-Transfers
Simplii Financial: Get access to a no-fee chequing account with unlimited transactions ($400 welcome bonus), a high-interest savings account, investments, loans, mortgages, and more.
Simplii High-Interest Savings Account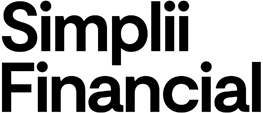 6.00%* rate for 5 months
Unlimited debits and bill payments
Unlimited Interac e-Transfers
$400 cash bonus offer with a free chequing account