Looking for a simple way to make a few extra dollars with your smartphone?
Honeygain is an app that allows you to earn some extra money by sharing your internet connection with others.
While the platform is relatively new and was only founded in 2018, it has already built a strong user base.
Earning money with Honeygain is effortless, and all you need to do is set up the app on your smartphone; then, you can sit back and let it earn some extra cash.
This Honegain review covers how it works, how much you can earn using the Honegain app, and some pros and cons of using this service.
What is Honeygain?
Honeygain is a simple Android or iOS app that lets you earn passive income by sharing your unused internet with others. It's a bit like Airbnb for WiFi.
Honeygain uses this internet traffic to power its data-gathering and research services for businesses and individuals worldwide.
There are no speed limitations and no equipment required to get set up — connect your phone or computer, open the app, and you're good to go.
When it comes to making money online, it doesn't get more passive than this.
And if you're looking for an app that can make you money without any effort, this might be the right choice.
The company behind Honeygain is based in Switzerland. Since its founding, it has quickly gained popularity and today boasts millions of users in over 200 countries.
Honeygain is available on iOS and Android devices and Windows and Mac computers.
How Does Honeygain Work?
The idea behind how Honeygain works is simple. As a user, you can use Honeygain to make money by simply downloading the app and letting your new internet connection sit idle on your device.
The app will earn you extra money by renting out your unused internet connection.
Honeygain uses your unused internet traffic to gather data and research products and services for its clients and businesses worldwide.
The app promises not to track your browsing history and only uses your internet connection to help conduct relevant research for its clients worldwide.
Now, Honeygain does not pay much money compared to other ways of making money online. That said, it is still a good passive income app.
How To Make Money using Honeygain
When you first hear how Honeygain is supposed to work, it might sound too good to be true.
Do you make money by running an app that uses your internet connection? That's precisely what it does.
This app is unique because it doesn't require you to do any surveys or watch ads. Instead, all you have to do is share your internet connection with the app and get paid!
Honeygain collects data from various sources, such as mobile connections and WiFis. Network operators, advertisers, and researchers pay Honeygain to access this raw data.
That's how the platform makes money. And they share a part of the revenue with their customers, who help them collect this data.
The app connects these companies with people willing to sell their unused bandwidth and takes a cut of the profits.
How Much Can You Earn with Honeygain?
The amount of money you can earn with Honeygain depends on your country and how many devices you use the app with.
Users who live in the United States or Canada make more than users in other countries because these are considered premium countries. You also earn more when you have more devices connected to the app.
There is no limit on how many devices you can connect to your Honeygain account. But each device must have its IP address.
So, if you want to use Honeygain with a PC and a tablet, for example, both devices will need a connection to the internet via WiFi or mobile data.
The amount you get paid is based on how much internet data Honeygain uses and not how much internet you use.
The current Honeygain payout rate for internet sharing is one credit for 10 MB of traffic.
That means for every 10GB of traffic that goes through your network; you only get $1.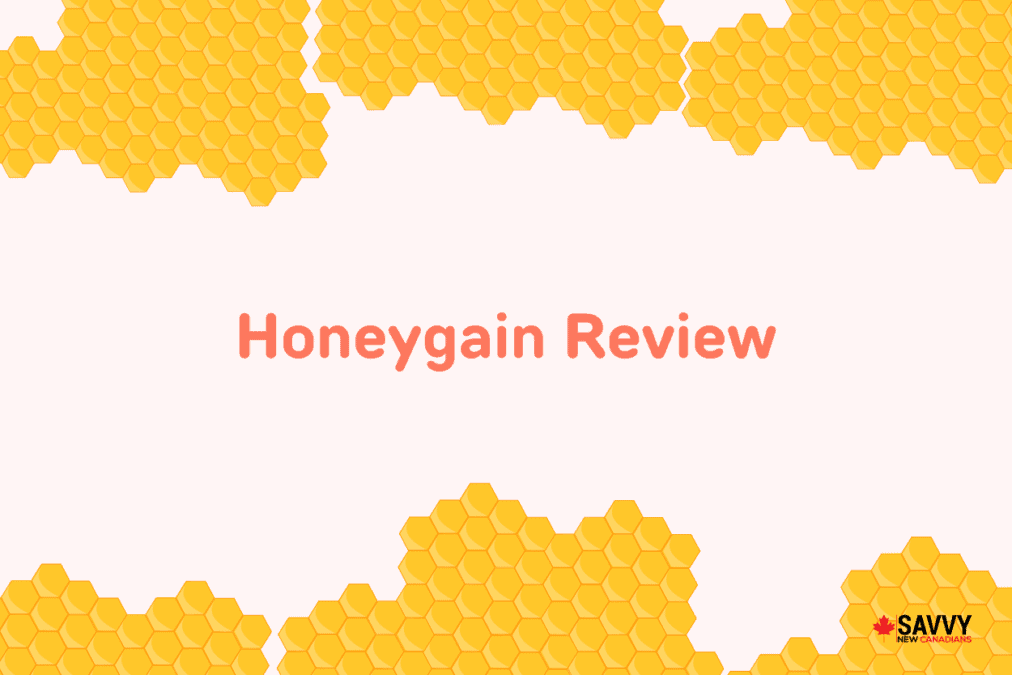 Is Honeygain Legit?
So, is Honeygain safe and legit?
The app is indeed legit, but it won't make you a lot of money.
The current rate for internet sharing is one credit for 10 MB of traffic, and for every 10GB of traffic that goes through your network, you only get USD 1.
That's not a lot of money, considering how much your traffic they'll use.
However, if you're stuck at home with little to do, this money-making app is a great option to earn some extra cash.
Pros of Honeygain
Honeygain is super easy to use. You need to download the app and let it run in the background, and you're good to go. You can also run multiple devices under one account.
It pays in cash. There are no gift cards or points here — Honeygain pays users in cash that you can withdraw anytime you want.
It's a legitimate app. There are no scammy tactics or hidden fees associated with using this app. It's a surprisingly simple way to make money from home, especially if you have the bandwidth to share.
Cons of Honeygain
There's no guarantee of how much you'll make. While most Honeygain users make $15-$20/month, the amount is variable based on your location and the strength of your internet connection.
There aren't many ways to earn cashback. Right now, the only way to make money back with Honeygain is through PayPal cashouts. While other options are in the works, it's hard to justify using this app if you don't use PayPal often.
You have limited earning potential. Although it may be possible for some people to bring in $25 per month, this won't be easy for most people to achieve.
Apps Like Honeygain
Many other apps can help you earn money using unused internet bandwidth. Some of the popular ones are listed below.
Swagbucks
Swagbucks is a free online rewards program that gives you gift cards for taking paid surveys, playing games, shopping, and watching videos.
It's one of the most popular rewards programs that pay you to do simple tasks online.
While you won't make money passively with Swagbucks, you can still earn more than other apps on this list.
You earn SB points for taking surveys, watching videos, searching the internet, and shopping at your favourite retailers through their shopping portal.
Once you have enough SB points (100 SB equals $1), you can redeem them for gift cards or PayPal cash.
Learn about the various ways to make money using Swagbucks.
Packet Stream
Packet Stream is very similar to Honeygain. It's a service that pays you for your unused internet bandwidth.
It works on all devices, including phones and computers. You download the app onto your device, run it in the background, and let it run.
Honeygain uses your internet connection to provide data for market research companies, web intelligence companies, and more. Packet Stream shares some of the profits with you in exchange for this free service.
Currently, Packet Stream pays you $0.10 for every GB of traffic they use from your device.
It's easy to set up and passively makes you a few extra dollars each month.
Cash Magnet
Cashmagnet is another free app that lets you earn money by letting it run on your phone or tablet.
You don't have to do anything with the device – just leave it idle, and Cashmagnet will do everything else.
Cashmagnet is free to download from Google Play or the iOS App Store. The first thing you'll need to do is sign up for an account using your email address or Facebook profile.
Once you've done that, Cashmagnet will run in the background and start to collect points.
When you have enough points, you can exchange them for real money.
It's a great way to make extra money by doing nothing. Cash magnet claims that their top earners make about $15 per month using the app, which is not much, but it adds up over time since it's passive income.
Conclusion
This Honeygain app review outlines how the platform works and how much you can make.
In short, Honeygain is a money-making app that allows you to rent out your unused internet bandwidth for profit.
After downloading the app, you can start earning money by simply leaving your computer on with the Honeygain app running.
It is easy to use and has a clean user interface.
You can uninstall the app if you want to stop renting out your internet bandwidth, and this flexibility makes it easy to decide when you want to earn money and when you want to use your internet alone.
Honeygain Review FAQs
How does Honeygain make money?
Honeygain makes money by collecting data from various sources, such as mobile connections, ISPs, and WiFi, through your internet traffic. And they share a part of the revenue with their customers, who help them collect this data.
Where is Honeygain available?
Honeygain is available all around the world.
Do Honeygain credits expire?
Honeygain credits will expire after you have not actively used their app for six months. If you're an active user, your credits will not expire.
How does Honeygain use your data?
Honeygain uses your internet data to power its data gathering and research services for businesses and individuals worldwide.
Does Honeygain slow your internet?
Honeygain will not slow down your internet traffic. The app runs in the background and only operates when there is unused data to access. If you browse the internet, you won't have to worry about slow speeds.
Is the Honeygain app safe?
Yes, Honeygain is safe to use. The company claims that it works with only reputable companies, which Honeygain approves individually.
Related:
Summary
Is the Honeygain app legit? This Honeygain review covers how it works, how to make money sharing your internet, pros, cons, payouts, and whether it is safe.