Honey is a free browser extension that helps you save money when you shop online. It's a browser extension that automatically scans the web for promo codes and coupons when you're browsing online.
It also applies coupon codes, cashback, and other discounts at checkout.
If you're an avid online shopper, then you will like Honey. With the click of a button, the app helps you find the best promo codes and coupons to use and helps you save some money.
This Honey review will cover what the app is, how to use it and if it's worth trying out.
What is the Honey App and Extension?
The Honey extension for Chrome, Safari, Edge, is a free browser extension that automatically finds and applies coupon codes when checking out at an online store.
The extension currently supports over 30,000 shopping sites across the US and Canada.
When you download and install the Honey extension to your computer, the app will automatically find the best coupons on the internet for the retailer you're shopping with and apply them on your behalf.
All you have to do is install the extension, and you won't have to search for coupon codes again. Honey does all the heavy lifting for you while still getting the best discounts from participating retail stores and saving some money.
How Does Honey Work?
Honey is easy to use and set up. Installing the Honey extension is as simple as going to their website and clicking on the "add to chrome" button.
Once installed, Honey will show up on your wings toolbar in your browser as a small "h" icon.
The way it works is simple: When you're shopping online and ready to check out, the Honey button will pop up in the corner of your screen.
Click the button to search for discount codes for the site you're shopping on. Honey will find discounts on Amazon and 30,000 other e-commerce platforms.
Honey currently supports Amazon, Best Buy, Hudson's Bay, SportChek, Forever 21, Rona, Canada Post, and Sephora, among other Canadian online retail stores.
If there are coupons available for one of your items, Honey will let you know before checking out.
How Do I Sign Up For Honey?
You can sign up for Honey in two simple steps. Start by visiting joinhoney.com and clicking "get the chrome extension"
Next, download the Chrome extension from the Chrome Web Store.
Honey will prompt you to create a username, password, and email address when you sign up. You'll also be asked for your name, phone number, birthday, and other information.
This information is used to help verify your identity and make your shopping experience easier.
For Honey to work correctly, you will need to enable special permissions within your browser settings. Don't worry; they won't be able to access any of your personal information or browsing history.
Once those steps are complete, you can begin using their service.
What is Honey Gold?
Honey Gold is a rewards program that lets you earn points when shopping at their partnered stores online. You can then redeem your points for gift cards to major retailers.
If the store you're shopping with has a Honey Gold promotion, you'll earn points based on the total amount spent.
Honey Gold can be redeemed for gift cards to your favorite stores once you reach a balance of at least 1,000 Honey Gold (1,000 Honey Gold = $10).
To redeem, select "Redeem Rewards" from the dropdown menu under your username in the top right corner of your Honey dashboard.
If you want to withdraw your cashback balance, you must have a valid PayPal account connected to your Honey profile.
And finally, to find stores that offer Honey Gold, click the "Earn Rewards" tab on your dashboard.
Is The Honey Extension Safe To Use?
So, is the Honey browser extension safe to use? The short answer is yes; Honey is safe to use.
It has been downloaded over 10 million times and has a 4.8-star rating in the Chrome Web Store. It also has a 4.2-star rating on Trustpilot and over 4,000 reviews.
The longer answer is if you're worried about Honey tracking your browsing habits, then don't use it. However, if you don't mind Honey tracking which sites you shop on, you can use the honey shopping extension to take advantage of its shopping features.
The company says that it doesn't sell any personal information to third parties or advertising networks.
Pros and Cons of the Honey App
Like everything else, Honey has its pros and cons. So it's important to know what to expect before installing the browser extension.
Pros
Honey is extremely easy to install and use
Honey will save you time and money by finding the best online coupons.
It is free to use
You can uninstall and delete your account at any time
It is safe to use and has thousands of positive reviews
Cons
Cashback is only redeemable as gift cards
Related: Honeygain Review: Sell Your Internet.
How Does Honey Make Money?
Honey makes money through a combination of affiliate marketing and referral fees.
The company relies on affiliate marketing, a form of performance-based advertising in which merchants pay a commission to affiliates for each customer they bring in.
When you search for deals on Honey, the extension searches the web for promotional codes and discounts through affiliate links. If you purchase through one of these links, the affiliate gets a cut of the sale.
When you join Honey Gold, you can earn rewards by shopping through specific retailers. Honey has relationships with tons of brands that allow it to refer shoppers to their websites in exchange for commissions on sales.
Again, when you click on one of these links and make a purchase, Honey is paid for referring you to the retailer's website.
Honey and Honey users also make money through referral fees.
When members sign up for Honey Gold, they're invited to refer friends to the program. If their friends sign up and make eligible purchases, then both people earn rewards that can be redeemed for gift cards at popular retailers.
How to Maximize Rewards on Honey
There are three ways you can maximize the Honey app's benefits.
Connect your Amazon account
If you connect your Amazon account to Honey, the extension will help you find the best prices on products.
Download Honey on your phone
You can download the honey extension for mobile to your smartphone and earn the same coupons when shopping online with your phone.
Utilize the Honey Gold Rewards Program
Finally, you can utilize the Honey Gold Rewards Program to help you earn even more points which you can use to redeem as gift cards later on.
Apps Like Honey in Canada
If you'd like to check out other coupon finders, there are three alternatives that you can check out.
1. Ampli
Ampli is an RBC-owned Canadian cashback reward app that gives shoppers cashback on their everyday purchases. You get paid for groceries, gas, and for shopping online.
After downloading the app, you'll get personalized offers to help you save money.
You can choose which offers you like and want to use, then pay using your credit card or mobile wallet and get rewards deposited into your Ampli account.
You can redeem your rewards as cash via Interac e-Transfer.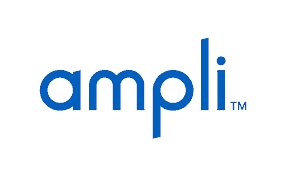 $10 sign-up bonus with AMP10
Earn cash back at various retailers
Cashback app powered by RBC
Redeem earnings via Interac e-Transfer
2. Rakuten
If you're looking for a Canadian alternative to Honey, you might want to look at Rakuten.
Rakuten ($30 sign-up bonus) is a cash back site, which means you earn money back when you shop online. You can also get deals on products, and Rakuten will show you all the coupons available at any online store.
Unlike Honey, Rakuten is not strictly a coupon service — it's also a cashback portal. While it may not offer coupons as Honey does, you can earn up to 30% cashback on your purchases at thousands of popular stores with the click of a button.
You can also set up alerts so that the service notifies you when Rakuten has coupons or deals at the stores where you shop most often.

$30 sign-up bonus when you spend at least $30
Earn up to 40% cashback
Features 2,500 stores and retailers
Redeem earnings by PayPal & check
3. Drop App
Drop App ($5 bonus) is one of the best cash back apps that rewards shoppers with gift cards once they've reached a specific dollar amount.
The app works by linking your debit or credit card to your Drop account. Each time you purchase at one of the listed retailers, points are added to your account automatically.
Once you've reached 5,000 points ($5), you can redeem them for gift cards from Amazon, Starbucks, and more!
$5 sign up bonus
Earn cashback when you shop
Get paid to take surveys & watch ads
Easily cash out for gift cards
Is Honey Worth It?
Honey is one of the best shopping apps in Canada and the U.S. and it makes it incredibly easy to save money when making purchases online.
Once installed, it will automatically check for coupon codes whenever you're at checkout on one of the thousands of participating sites. If it finds any coupons or discounts, it will apply them and display them in a pop-up window.
If you're an avid online shopper, this could save you a few bucks to a few hundred dollars each year. It claims that it has helped shoppers worldwide with more than $1 billion in savings.
Honey Coupon Canada App FAQs
Does Honey work in Canada? 
Yes, Honey Canada is available and they also support shopping sites in the United States, Australia, United Kingdom, etc.
Is the Honey App legit? 
Is Honey safe? Yes, the honey app is safe and legit. It's been downloaded over 10 million times and has a 4.8-star rating in the Chrome Web Store. It also has a 4.2-star rating on Trustpilot from over 4,000 reviews. 
Which Canadian stores are popular on Honey? 
Honey supports many big and small online Canadian stores, including, but not limited to The Bay, Best Buy Canada, Costco Canada (Online), Walmart Canada, Canadian Tire, and more.
Are Honey coupons safe? 
Yes. A good amount of the coupon codes you'll find at Honey are provided by retailers. Retailers often share codes directly with Honey members to help them save on their purchases. 
Is Honey completely free? 
Yes, Honey is completely free to use and sign up for.
Can I use Honey with Amazon?
Yes, you can use Honey with Amazon.com.
Honey App Canada Review 2022
Summary
The Honey app is a browser extension that helps you save money when you shop using coupons. This Honey App Canada review covers how it works, pros, cons, and alternatives.