These 25 selections are the best free trials available in Canada. They're not limited-time, introductory offers that come and go before you can get your hands on them.
They're evergreen offers that are here to stay – meaning that when you're ready to try something new, these free trials are here for you.
With more streaming options, software programs, gaming consoles, and music platforms out there than ever, it's important to try before you buy.
A monthly budget can get overloaded easily by recurring subscription payments that seem small at first but add up quickly. When you use these free trials, you can ensure you're paying for something you'll actually use.
In this comprehensive guide to Canada's best free trials, we'll cover how to get free trials for movies, TV shows, music, software, gaming, and more.
Best Free Trials in Canada 2023
TV and Movie Streaming Services
It's certainly not a brand-new concept to pay for television and movies – we've been paying for cable for years.
But in the streaming age, there are so many options out there. It's important to make sure you're only paying for the one that's right for you.
To help you make that decision, many streaming services now offer free trials ranging from seven days to a whole month.
Although Netflix recently cancelled its free trial for Canadians, many of its competitors still offer one, giving them an edge.
Check out the free trials below if you're interested in diversifying your streaming game.
1. Disney+
For Canadian users, Disney+ offers a seven-day free trial. The platform hosts both classic and modern Disney content, and it's perfect for adult users and child viewers alike.
You can get it through your Amazon Prime membership, or you can get a standalone membership. After your week of free streaming ends, Disney+ costs $11.99 per month.
2. Amazon Prime Video
When you subscribe to Amazon Prime, you'll also get access to Prime Video, which houses a large selection of movies, TV shows, and more. You'll get the first month free, and there's no obligation to continue your membership afterwards – although you just may want to.
The shopping perks of an Amazon Prime subscription can make it pay for itself, especially if you're a frequent online shopper.
You'll get free, two-day shipping on most purchases, meaning you'll get the items you need faster and cheaper than ever before.
After the month-long trial ends, Amazon Prime costs $9.99 per month for Canadian subscribers.
3. Crunchyroll
A streaming platform dedicated exclusively to anime, Crunchyroll has an excellent selection for any fans devoted to the Japanese genre. The platform offers new users a 14-day free trial.
Afterward, you'll have the option to continue your subscription for just $7.99 monthly.
4. DAZN
Pronounced "dah-ZONE," DAZN is a great streaming service for Premier League soccer and NFL football fans out there. For new customers, the platform offers a 30-day free trial.
Once you've exhausted the trial period, you can cancel at any time. But if you choose not to cancel, DAZN costs $20 per month.
5. YouTube Premium
With a 30-day free trial, YouTube Premium is an attractive option for those of us who are tired of paying for cable.
While it's not exclusively a streaming platform for TV and movies, YouTube's premium tier gets many TV channels, allowing you access to movies, sports matches, reality shows, and more.
You'll get ad-free video, background playing abilities, and downloading capabilities – plus a free subscription to Google's music service, Google Play.
Once the trial ends, you'll be billed $11.99 per month for a standard plan or $6.99 per month if you're a student.
6. Hayu
Are you addicted to reality TV? Don't worry, you're not alone. Hayu is a streaming platform dedicated to reality television, whether it's Real Housewives, Keeping Up With the Kardashians, or Southern Charm.
Hayu offers its viewers a one-month free trial. After that, plans begin at $5.99 per month.
7. Shudder
If you're a horror movie buff, Shudder is the streaming service for you. The platform specializes in horror, thrillers, and suspense films. You'll be on the edge of your seat every moment of your seven-day trial.
And when your trial runs out, the billing terms aren't too scary after all: Shudder will cost you just $4.75 per month.
Related: Learn how to get free birthday stuff in Vancouver.
8. Britbox
If you love British TV, Britbox could be a great streaming option for you. For you to check out everything the service offers, Britbox gifts new users with a seven-day free trial.
If you're interested in keeping the service after your trial expires, you'll be billed at the affordable rate of $7.99/month.
Music Free Trials
Remember the days of paying for music on a per-song basis on iTunes? Or what about when you had to go to the record store and buy songs by the album? Well, those days are over, and the streaming age is here.
These music streaming platforms offer generous free trials so that users can experiment with them and discover which is the best fit.
9. Spotify
Spotify has taken over the world of music streaming, and it's by far the most popular option out there. While you can get Spotify for free, you'll be met with several annoying roadblocks in the free version: You can't skip songs or play the exact song you want, and you'll get interrupted by ads.
The paid version provides a much better listening experience.
The best part? Spotify offers a free trial period of one month! After that, you'll pay $9.99 per month for the standard plan or $4.99 per month for the student plan.
Spotify also offers a family plan option for $14.99 per month, giving you six accounts in one.
10. Apple Music
If you're dedicated to Apple products, you might prefer Apple Music to Spotify. Its rates are exactly the same, but its free trial period is longer.
It offers a one-month trial followed by standard rates of $9.99 per month and student rates of $4.99 per month. Apple Music also offers a $14.99 family plan option.
11. Amazon Music
If you sign up for the 30-day free trial of Amazon Prime, you'll also get access to Amazon Music along with Prime Video.
The service offers 2 million songs (just a fraction of the 70 million on Apple Music), but it's definitely worth checking out. It's included in an Amazon Prime membership, which goes for $9.99 per month.
12. Sirius Canada
Sirius Canada offers a generous four-month free trial. The best part is that Sirius provides way more than just music. If you like the radio format, you'll enjoy the ad-free music, play-by-play sports commentary, and other talk radio shows.
The price after the trial is a bit higher, coming in at $21.99 per month, so make sure you cancel if you don't intend to use it.
Free Trials For Video Games
For gamers who want to try something new, video game trials have become increasingly popular. They're available for both consoles and individual games, meaning that almost any type of play is within reach.
13. Playstation Plus
PS Plus has an easily accessible 14-day free trial. It takes old-school PlayStation games to the next level by allowing internet connectivity.
For modern-day gamers, this degree of player-to-player interaction is essential. After the trial ends, PlayStation Plus costs $11.99 per month.
Related: Baby freebies and samples in Canada.
14. World of Warcraft
A popular video game with over 5 million players, World of Warcraft employs an unusual strategy regarding its free trial. The game will let you play for free until you've reached level 20.
After that point, you'll need to subscribe. For frequent billing, the game will cost you $18.99 every month. You can save with three- or six-month subscriptions.
15. Xbox Live
The Xbox Live program has elevated traditional Xbox software by allowing gamers to connect to the internet. It's a staple in many modern games like Fortnite and Call of Duty. Due to high demand, getting a free trial for Xbox Live isn't easy – but it is possible.
When you buy a game or console bundle, you'll often get a special code for a free trial that's either two, three, or 14 days long. After that period, you'll pay a fee of $11.99 per month.
16. Minecraft
For game players looking to get into the creative world of Minecraft, the game offers a demo version that will let you play for 100 minutes.
If you're playing Minecraft on a console like Xbox or Playstation, you can play as long as you want on the tutorial level – but you won't be able to save your progress. To get full access, you can buy the game for a flat fee of $35.
Related: Check out these apps that pay you to play games!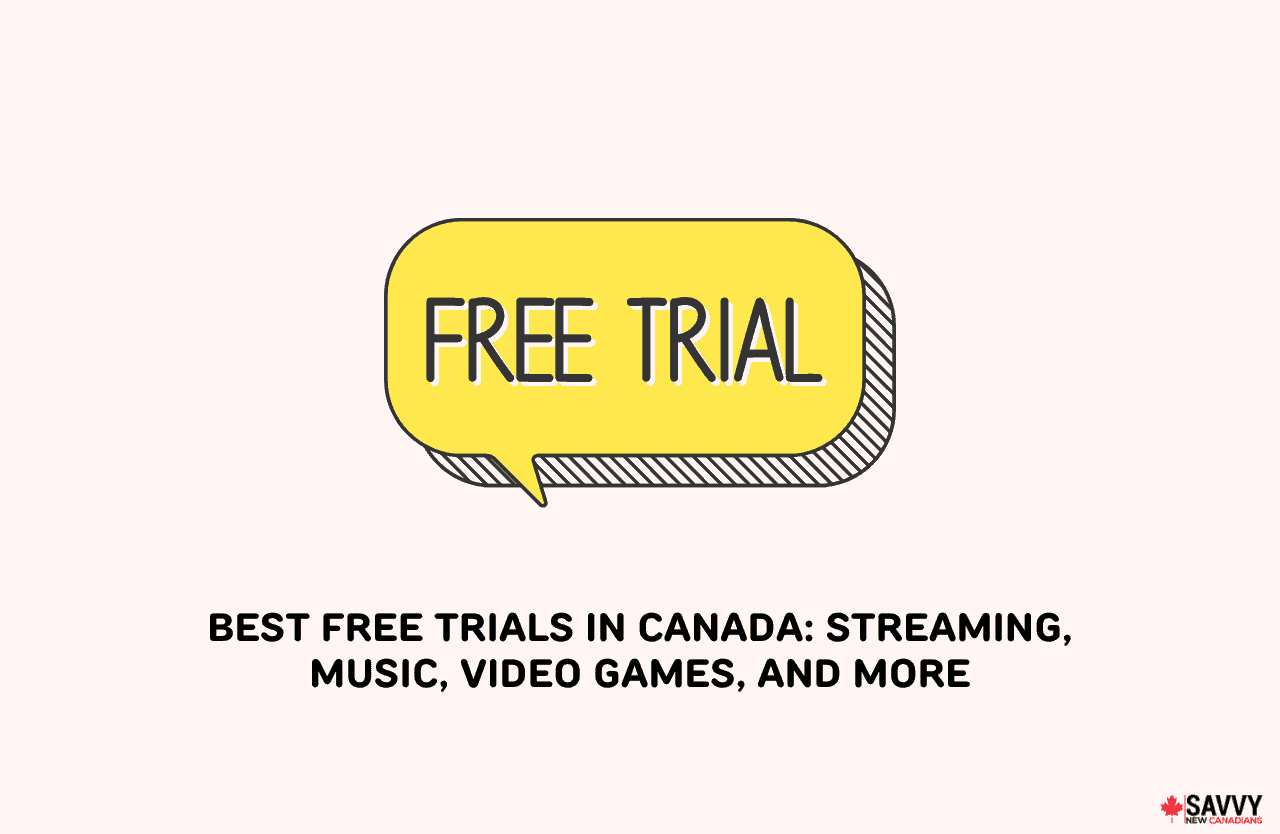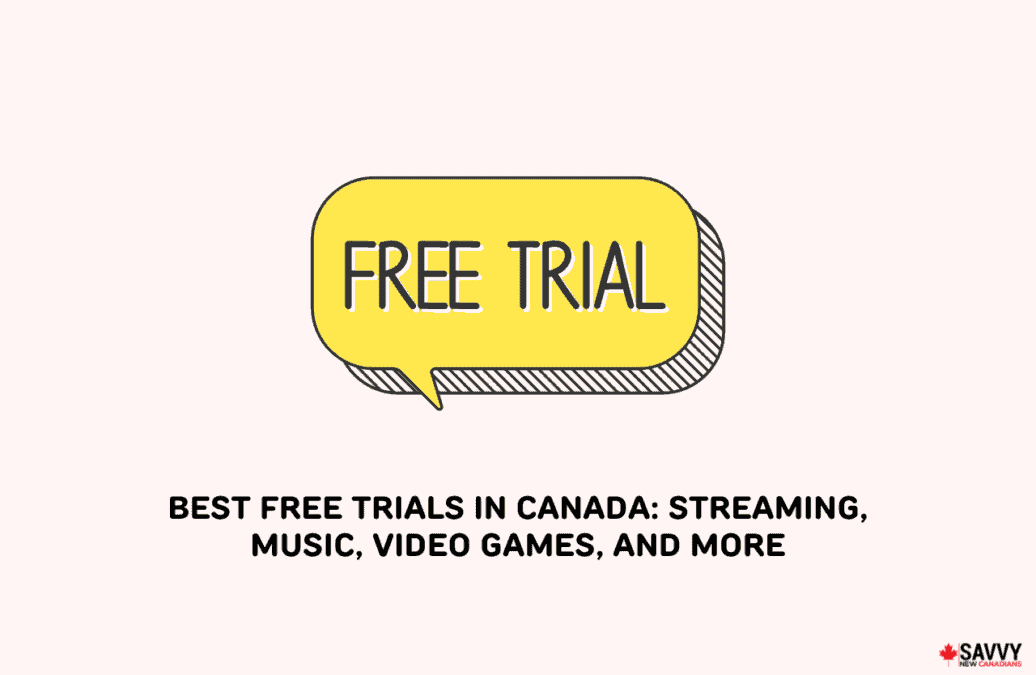 Free Trials for Apps and Software
Whether you're browsing for apps and software for your own personal use or for your business, a free trial can help you determine which ones are right for you.
We'll cover free trials available for Adobe products, Microsoft products, cloud-based design programs, and much more.
17. Adobe Photoshop
Perhaps the best-known app in the Adobe suite, Photoshop is primarily a photo-editing software that can give you unmatched power to transform your pictures. It also has many other uses in the world of design.
No matter how you plan to use it, you can benefit from the seven-day free trial. Afterward, the software is billed at $27.99 per month.
18. Adobe Lightroom
Lightroom is a more condensed version of Photoshop, allowing you to edit photos anywhere – even on your phone.
With your subscription, you'll get free step-by-step tutorials and 1 TB of storage. After a seven-day trial, Lightroom will set you back $9.99 per month.
19. Adobe Illustrator
Another design tool in the Adobe Suite, Illustrator, is great for design projects – especially those involving icons and vector tools. If you want to experiment with everything the software can offer, you can try it out with a seven-day free trial.
After that period, Illustrator is priced similarly to Photoshop and is billed at $27.99 per month.
If you want access to all of these Adobe products and more through Adobe's Creative Cloud software, you can get the whole package for a reduced rate.
The Creative Cloud All Apps program allows you to access the entire product line, including Lightroom, Photoshop, Illustrator, and Acrobat. After a seven-day free trial, it costs $71.99 per month.
20. Canva Pro
Canva Pro is the paid version of Canva, which is a cloud-based graphic design app. It's perfect for editing photos, creating logos, or designing attractive social media posts.
The pro tier offers a robust library of templates and over 60 million stock photos. You can test it for free for the first 30 days. After that, it costs $12.99 per month.
21. Freshbooks
Tailored precisely for the needs of entrepreneurs, small business owners, and freelancers, Freshbooks is a premier invoicing and accounting software.
It makes account management easy, and its user-friendly interface is a huge draw. After a 30-day free trial, you can choose from three different plans to find the one that fits your budget.
22. Microsoft365
Formerly known as Microsoft Office, the Microsoft suite of programs is the premier option for business and personal work.
You'll get the ultimate software for writing, presenting, and organizing spreadsheets with Microsoft Word, Powerpoint, and Excel included.
You can try the software for free for one month. Afterward, it'll cost you a yearly fee of $79.
23. Quickbooks
If you do any kind of bookkeeping, you need Quickbooks. It's perfect for small and large businesses alike, as well as for self-employed individuals and freelancers.
Overall, it's a top-tier accounting tool that allows you to connect bank accounts, categorize transactions, analyze budgets, keep track of receipts, and more.
It offers four different tiers to fit any budget, and each comes with a variety of different perks and benefits. After a 30-day free trial, you're sure to find a pricing tier that works for you.
Miscellaneous Free Trials in Canada
Outside of streaming, music, gaming, and software, there are plenty of other free trials for Canadians. There are shopping memberships, community organizations, book clubs, and more.
Free trials are an excellent way to discover if you really like a product before you work it into your monthly budget.
24. Kindle Unlimited
Do you have an Amazon Kindle device? Do you love reading novels, short stories, nonfiction, audiobooks, and more? Kindle Unlimited might be right for you.
With an impressive four-month trial period, you'll be able to experience everything the service has to offer. After the trial expires, it costs just $9.99 per month to continue your subscription.
25. Audible
If you're into audiobooks, Audible claims to have the world's largest selection. With a 30-day free trial, you'll be able to get a free book of your choice as well as a 30% discount on any further books.
Every month after that, you'll get a credit for one free book. These perks will remain in place after the trial ends, at which point membership will cost you $14.95 monthly.
Top Free Trials by Category
| | | | | | |
| --- | --- | --- | --- | --- | --- |
| Category | TV/Movies | Music | Gaming | Software | Misc. |
| Platform | Amazon Prime Video | Apple Music | Playstation Plus | Microsoft 365 | Audible |
| Length of Free Trial | 30 days | 3 months | 14 days | 1 month | 30 days |
| Price After End of Trial | $9.99/month | $4.99 – $14.99/month | $11.99/month | $79/year | $14.95/month |
| Offerings | Access to Amazon's library of TV shows and movies, shopping perks like free 2-day shipping, and access to Amazon's music streaming service | Access to over 70 million songs hosted on Apple Music's platform that's native to all iPhones and MacBook computers. | Access to the platform's internet connectivity and modes that allow increased interactions between gameplayers. | Access to all of Microsoft's renowned business products for writing, presenting and organizing data in spreadsheets: Word, Excel, Powerpoint, OneNote, etc. | Access to all audiobooks in Audible's immense library, plus ongoing perks like a one-book-per-month credit and a 30% discount when you continue your membership. |
Related: Did you know you can also get free furniture in Canada?