In this article, I will show you two ways to get your Equifax credit score for free!
Your credit score and report provide an assessment of your creditworthiness and combined, they can impact your ability to apply for credit.
Equifax and TransUnion are the two main credit bureaus in Canada. These two companies use information collected from various financial institutions to compute your credit score.
The details of the data they receive from banks are compiled in what's generally referred to as a credit report.
If you want to request your credit score and report combo from Equifax, a $23.95 fee applies. They also sell monthly credit monitoring products that range from $16.95 to $29.95 every month.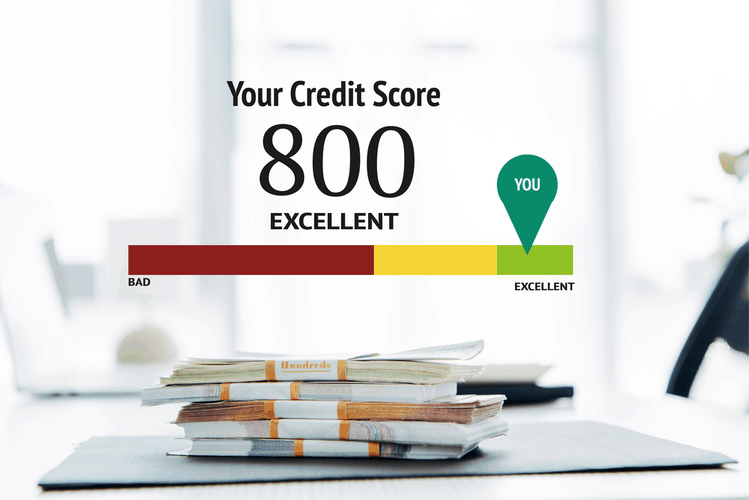 How To Get a Free Equifax Credit Score
Equifax does not provide your credit score free of charge. To access your score, the fee is $23.95 each time you check it.
You can also check your Equifax credit score by signing up for one of their monthly packages including:
Equifax Complete Advantage: $16.95 per month
Equifax Complete Premier: $19.95 per month
Equifax Complete Friends and Family: $29.95 per month
So, how can you get your free Equifax score? These two financial technology companies below offer them for free:
1. Borrowell
Borrowell was the first company in Canada to offer free credit scores. More than one million Canadians use their platform to monitor their credit and access other financial resources.
The credit score check is 100% free and you get free updates every week.
Learn more about what they offer in this Borrowell review.
2. Mogo
Mogo is a Canadian fintech with offices in Vancouver, Surrey, and Winnipeg. The company is listed on the Toronto Stock Exchange and trades under the ticker symbol "MOGO."
When you apply for its free prepaid card, you get free monthly credit score updates. Mogo also offers personal loans and mortgages.
This Mogo review goes into greater detail about its service offerings.
What Makes a Good Credit Score?
A good to excellent credit score makes it easy for you to qualify for loans at a competitive interest rate.
Various credit bureaus use proprietary models to compute your score, leading to differences in the score you get from TransUnion and Equifax.
In Canada, you can rank your credit score as follows:
Poor credit score: 300-559
Fair credit score: 560-659
Good credit score: 660-724
Very good credit score: 725-759
Excellent credit score: 760-900
The main factors influencing your credit score include your payment history, credit utilization, length of credit history, number of recent inquiries, etc.
Learn more about how your credit score is calculated.
How To Get a Free Equifax Credit Report
While this credit bureau offers a paid service to access your credit report, you can actually request one free credit report every year…although, it's a bit difficult to find the free credit report option on Equifax's website.
Here are three ways to request it:
A. Reach them by phone at 1-800-465-7166. The automated phone service collects the information required including personal details such as your name and Social Insurance Number (SIN).
Your credit report is then processed and mailed to you via Canada Post within 5-10 days.
B. Visit their website to download the Request Form. After completing the form, mail it to: National Consumer Relations, P.O. Box 190, Station Jean-Talon, Montreal, Quebec, H1S 2Z2.
You will need to attach copies of at least two government-issued IDs (e.g. Driver's license and passport). You can also fax the documents to 514-355-8502. Your credit report is sent via postal mail within 5-10 days.
C. Request your credit report in person at one of four Equifax locations in Canada – Toronto, Montreal, Halifax, and Charlottetown.
Make sure to bring along at least one photo ID and proof of your address (e.g. bank statement or utility bill). The proof of address document must be less than 90 days old and should have been received by mail.
You can also request your free credit report from Borrowell and Mogo.
Unlike the Equifax-provided free credit report which is available once a year, Borrowell updates your report every month for free.
What Goes into your Credit Report?
Your credit report is a snapshot of your credit activity over the years. It includes:
Your personal information
A list of your credit accounts e.g. credit cards and loans
Public records and collections
Inquiries from lenders
Court judgements and liens
If you find errors on your credit report, you can dispute them.
Conclusion
Keeping tabs on your credit score and report can help improve your financial habits and alert you to fraudulent activity or identity theft quickly.
With a free credit check service, you can monitor what's going on with your credit profile without having to pay $20 or more every month.
Related reading: