Equitable Bank is one of Canada's largest banks. Unlike the other big banks, however, they are branchless.
The bank offers Canadians various financial services, including residential lending, commercial lending, lines of credit, term deposits, and high-interest savings rates.
Read this Equitable bank review to learn about its product offerings and how you can access some of the best savings rates available in Canada through its digital banking platform, EQ Bank.
What is Equitable Bank?
Equitable Bank is a wholly-owned subsidiary of Equitable Group Inc. and was founded in 1970.
It is a Schedule I bank with more than $63 billion in assets under management and over 900 employees.
Equitable Bank has its corporate headquarters in Toronto and four regional offices in Alberta, British Columbia, Quebec, and Nova Scotia.
Equitable Group Inc.'s stock is listed on the Toronto Stock Exchange as EQB.
In 2016, Equitable Bank launched an online bank, EQ Bank, to offer deposit products directly to its customers. In 2022, it acquired Concentra Bank.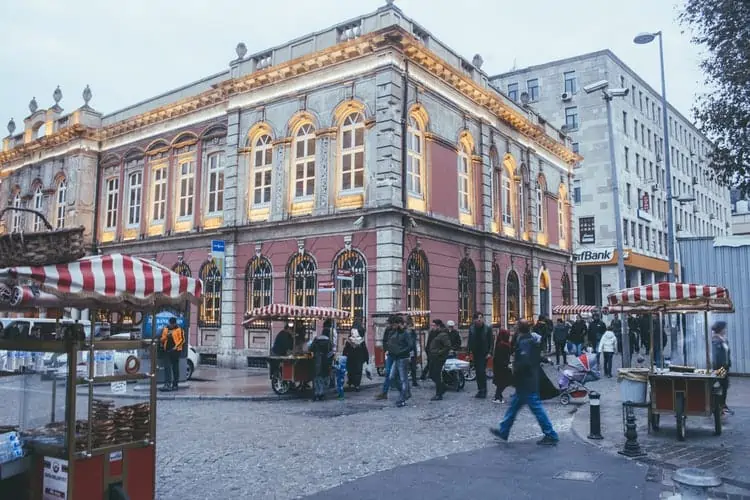 Equitable Bank: Personal and Commercial Banking
Equitable Bank offers a variety of financial products to its personal and business banking customers. As a branchless bank, its customer service support is provided by telephone and email.
1. Residential Mortgages
They offer fixed and adjustable rate mortgages at a competitive rate. If you are looking to take out a Home Equity Line of Credit, these are also available.
Equitable Bank is one of the few providers of reverse mortgages in Canada.
You may be eligible for an Equitable Bank reverse mortgage if:
You are a Canadian aged 55+
You live in a major urban centre in Alberta, Ontario, British Columbia, or Quebec
You reside in your home for 6 months or more annually
The value of your home exceeds $250K
2. Deposit Products
Equitable Bank offers guaranteed investment certificates (GICs), high-interest savings, and tax-free savings accounts.
Your deposit products are held by Equitable Bank or its wholly-owned subsidiary, Equitable Trust.
Both Equitable Bank and Equitable Trust are members of the Canada Deposit Insurance Corporation (CDIC), and this means that your deposits are protected up to $100,000 per insured category.
A. High-Interest Savings Account (HISA)
Interest is calculated daily and paid out monthly on your deposit. The minimum deposit is $500, and you can deposit up to $500,000.
This account has no monthly account fees and includes an unlimited number of deposits and withdrawals.
Equitable Bank also offers a USD-denominated HISA account.
B. Term Deposits and GICs
Similar to HISAs, you can purchase GICs through both Equitable Bank and Equitable Trust. They offer cashable, short-term and long-term GICs with a minimum investment of $1,000.
GICs are available in a TFSA account.
C. Tax-Free Savings Account
You can invest your TFSA using short-term deposits and GICs. For short-term TFSA deposits, the minimum investment amount is $500.
3. Lines of Credit
Equitable Bank offers the following lines of credit:
Cash Surrender Value Line of Credit allows you to borrow up to 90% of the cash surrender value of your life insurance policy.
Home Equity Line of Credit, which gives you access to funds based on the equity you have already built in your home.
Commercial Equity Line of Credit that provides small businesses with access to funds…up to $250,000.
4. Commercial Lending
The bank provides financing to businesses, including specialty retailers, entrepreneurs, investors, and small to large projects.
To access any of Equitable Bank's credit and deposit products, you can either contact them directly or go through authorized dealers and brokers.
For example, their high-interest savings accounts are available through investment advisors on the FUNDSERV network.
EQ Bank Savings Plus Account
EQ Bank Savings Plus Account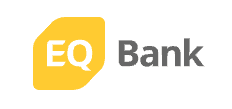 3.00%* non-promotional interest rate
Unlimited debits and bill payments
Unlimited Interac e-Transfers
No monthly account fees
EQ Bank is the digital banking arm of Equitable Bank.
Since its inception in 2016, EQ Bank has grown to serve more than 100,000 Canadians and has more than $7 billion in deposits.
The EQ Bank Savings Plus Account is a versatile savings account with chequing account features.
It offers:
A high-interest everyday savings rate
Zero monthly bank fees
Unlimited Interac e-Transfers
Unlimited bill payments and electronic fund transfers
Free mobile cheque deposits
No minimum balance
Cheap international money transfer
Joint accounts
EQ Bank also offers some of the best GIC rates available in Canada. You can open an EQ Bank savings account.*
Conclusion
Equitable Bank refers to itself as "Canada's Challenger Bank" and is certainly shaking up the financial services landscape in Canada.
Through its digital banking subsidiary, Equitable offers Canadians great savings rates on deposits that are worth checking out.