EQ Bank is a Canadian online bank that offers a high-interest savings account and one of the best savings interest rates available today.
If you are tired of earning rock-bottom interest rates at the big banks, EQ Bank offers a breath of fresh air with non-promotional high savings rates.
I have used the bank for a few years for my personal CAD and USD emergency fund savings and have had a positive experience.
In addition to EQ Bank, you can generally boost your savings by considering a digital bank.
These online bank savings accounts often give depositors access to no-fee and no-minimum balance banking with unlimited free transactions. Some of them also offer cash bonuses when you sign-up and no-fee, interest-earning, chequing accounts.
My EQ Bank review covers all you need to know about the bank including why I believe it is safe and legit.
EQ Bank Accounts Review
EQ Bank offers 7 accounts (registered and non-registered) that customers can use to earn better-than-average interest rates on their cash deposits.
They are:
1. EQ Bank Savings Account Plus Account
This is the high-interest savings account offered by EQ Bank, with a current interest offer of 1.65%*.
EQ Bank's interest rate of 1.65%* significantly beats rates on savings accounts offered by the big banks, and also easily ranks as one of the highest savings interest rates among their online-only banking competitors.
Some great features of the EQ Savings Plus Account include:
High-Interest Rates: Currently 1.65%*. Interest is calculated daily and paid out monthly.
Zero Minimum Balance
Zero Monthly Fees
Unlimited Free Interac e-Transfers®
Unlimited Bill Payments
Free Electronic Funds Transfer
Free and Unlimited Day-to-Day Transactions
10 Free Linked Accounts
Free Mobile Cheque Deposits
Mobile Banking App
Customer Service that is available 7 days a week (8am – midnight EST)
Cheap international money transfers
A major feature I like about EQ Bank's savings account is its versatility. Although they do not offer a chequing account, you can use their savings accounts in a lot of similar ways.
From my personal experience, you can easily pay bills, transfer money between accounts at different banks, set up recurring or pre-authorized debits, deposit cheques, use electronic fund transfers, etc.
EQ Bank also offers joint savings accounts you can co-own with a spouse or friend.
2. EQ Bank TFSA Savings Account
EQ Bank's TFSA account offers one of the best interest rates on TFSA's in Canada. Interest earned on your TFSA is tax-free for life and you can make withdrawals at any time without penalties.
For 2022, the TFSA contribution limit is $6,000.
Benefits of an EQ Bank TFSA include:
High-interest rate of 1.65%*
Zero account fees
No minimum account balance
CDIC-protection up to $100,000
Easy online sign-up
Free withdrawals and tax-free returns
It supports recurring automatic contributions
If you have been eligible to contribute to a TFSA since it was launched in 2009, your total contribution room in 2022 is $81,500.
EQ Bank also offers TFSA GICs and these are discussed in detail below.
3. EQ Bank Non-Registered GICs
EQ Bank GICs are available in both registered and non-registered accounts.
A Guaranteed Investment Certificate (GIC) is similar to a savings account and offers you a fixed percentage of interest that is paid on pre-determined dates.
One of the main differences between a savings account and a typical GIC is that for a GIC, you may not be able to withdraw your funds until maturity.
GICs are a great way to save towards short-term goals since they come with very low risk and offer guaranteed returns. You may also earn a bit more than when you just park your money in a savings account.
EQ Bank GIC rates are very competitive and they beat what is currently on offer by many of the competition. Here are their current GIC offers:
3 months: 1.85%
6 months: 2.65%
9 months: 3.00%
1 year: 4.35%
2 years: 4.40%
3 years: 4.45%
4 years: 4.50%
5 years: 4.65%
Some of the perks offered by EQ Bank's GICs include:
Competitive High-Interest Rates
No-Fee Banking
A Versatile Mobile Banking App
Real-Time Updates and a Contact Center that is available 7 days a week (8 am – midnight EST)
4. EQ Bank TFSA and RSP GICs
You can choose to hold GICs in your RSP and TFSA accounts instead of cash. EQ Bank's TFSA and RSP GIC rates are:
3 months: 1.85%
6 months: 2.65%
9 months: 3.00%
1 year: 4.35%
2 years: 4.40%
3 years: 4.45%
4 years: 4.50%
5 years: 4.65%
5. EQ Bank Retirement Savings Plans
EQ Bank's Retirement Savings Plans (RSPs) are great if you are looking for a low-risk place to park some retirement savings.
Similar to an RRSP, taxes are deferred on your account until you start making withdrawals. You also get tax deductions for contributions you make to your RSP.
Your RRSP contribution room is determined by your earned income and any unused contributions you have carried forward from previous years.
The annual RRSP contribution limit for 2022 is 18% of your income up to $29,210.
Some of the great features of an EQ Bank RSP Savings Account are:
High-interest rate of 1.65%*
Zero monthly account fees
No minimum balance requirement
CDIC-protection up to $100,000
Easy online sign-up and access to a versatile mobile app
Supports recurring contributions
6. EQ Bank Joint Account
EQ Bank has a joint savings account that allows you to team up with up to 3 other people.
This option is great for those who want to track and manage their finances together with a friend, partner, spouse, or roommate while earning high interest rates.
Your joint account enjoys the same benefits and features as the individual savings account, including a 1.65% interest rate, free and unlimited bill payments, Interac e-Transfers, and electronic fund transfers.
In addition, you can have up to a $500,000 maximum balance per customer.
7. EQ Bank US Dollar Account
You can now earn a high interest rate on your USD funds through the EQ Bank US Dollar Account.
Like its other offerings, this account has no monthly fees. It pays 1.40% interest on every dollar and you can use it in conjunction with Wise to send cheap international money transfers.
The USD account can be used to transfer funds between Canadian bank accounts (both USD and CAD).
Fund transfers between the EQ Bank US Dollar Account and a US dollar account held abroad are also possible using the Wise service.
Learn more about what the US account offers in this detailed review.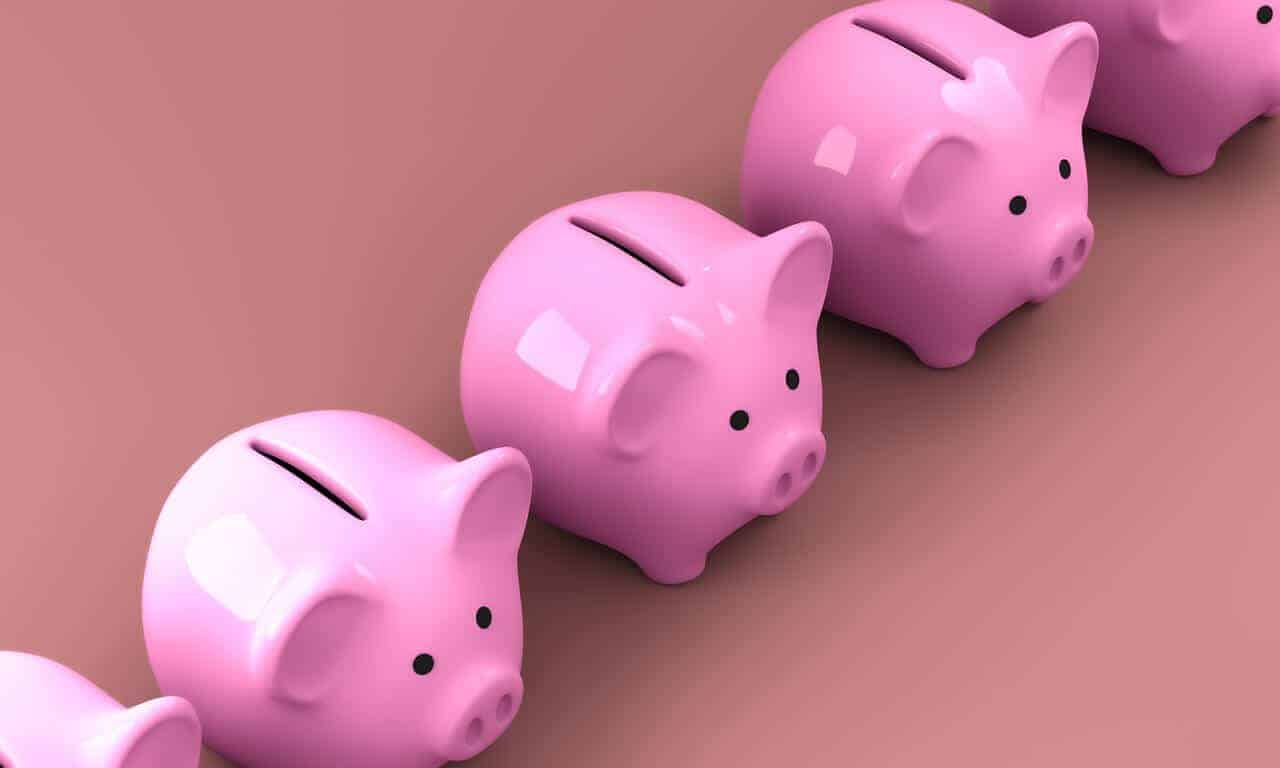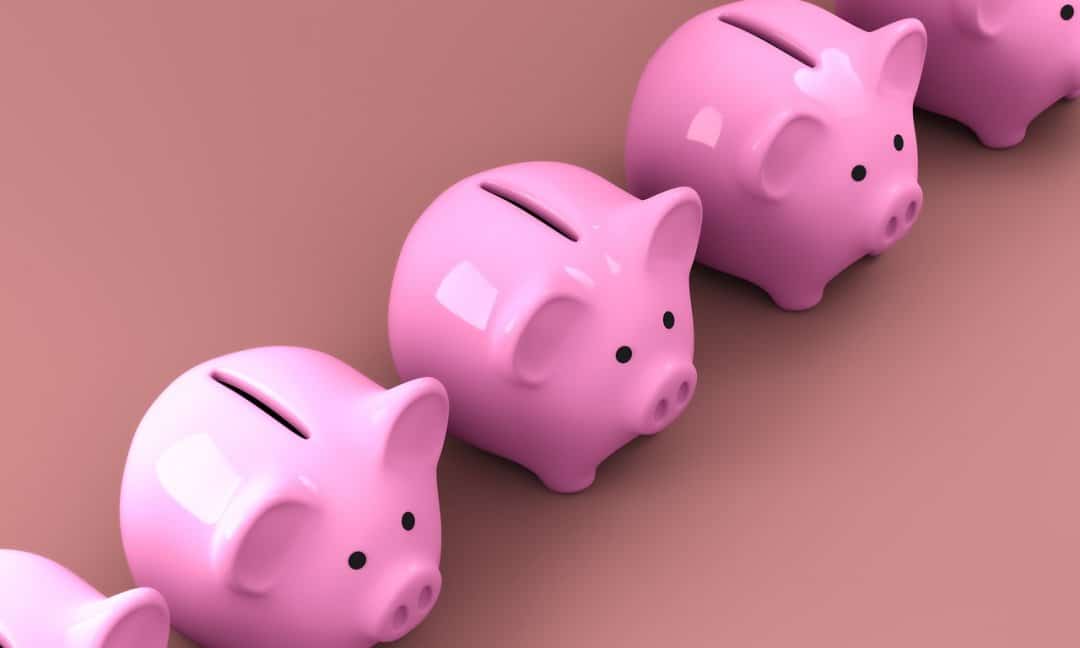 How To Open an EQ Bank Savings Account
To open an account, you must be a Canadian resident, meet the minimum age of the majority in your province (at least 18 or 19), and have a Social Insurance Number (SIN).
You will need to provide a government-issued ID such as a driver's license, passport, or permanent resident card.
If your government-issued photo ID does not show your current address, proof of address documents such as a recent utility bill, income tax assessment, or Canada Child Benefit statement may be required.
EQ Bank conducts a "soft" credit check during the sign-up process. This check does not affect your credit score.
Signing up for an account with EQ Bank is pretty easy, and you should be ready to start saving within a few minutes.
EQ Bank savings and GIC accounts are not available to residents of Quebec.
Is EQ Bank Safe?
Is EQ Bank safe for your money?
EQ Bank is a trademark of Equitable Bank. Equitable Bank is a member of the Canada Deposit Insurance Corporation (CDIC) and this means your funds are eligible for deposit insurance, subject to maximum coverage limitations.
This coverage is generally up to $100,000 per insured category and per depositor.
CDIC insures GICs as well as long as they do not exceed a maturity term of 5 years. This coverage also extends to TFSA and RSP accounts.
The bank also uses 2-Factor Authentication to protect your account information.
Pros and Cons of EQ Bank
Pros
Free online bank account with unlimited transactions
Pays high interest rates on savings and GICs
CDIC deposit guarantee
Owned by a Tier 1 Canadian bank
Excellent customer service
No minimum balance is required
Cons
No debit or credit card
No physical branches for in-person support
No ATM access
What is EQ Bank?
EQ Bank is a trademark of Equitable Bank, a federally regulated Schedule I bank with over 1,000 employees and $42 billion in assets under management. Equitable Bank was founded in 1970.
As an online-only bank, EQ Bank has no brick-and-mortar locations, resulting in lower operating costs. These savings are what translate into the high interest rates and no-monthly-fee accounts they are able to offer their customers.
EQ Bank has more than $7 billion in deposits.
EQ Bank vs. Tangerine vs Other Banks – Rates Comparison
When Canadians decide to bank with a digital bank, it is usually because they are seeking higher returns on their savings and/or they are fed up with paying ever-increasing chequing account fees.
Here's a quick look at the best standard savings rates on offer by some big banks and online-only banks as of today (August 5, 2022):
EQ Bank: Up to 1.65%* (currently one of the better all-year rates)
Tangerine Bank: 1.00%
Wealthsimple: 1.00%
ICICI Bank: 1.00%
Simplii Financial: 0.40%
RBC: 0.80%
Scotiabank: 1.35%
CIBC: 0.80%
TD: 0.05%
EQ Bank and TransferWise
EQ Bank recently partnered with Transferwise so it could offer its customers access to cheaper international money transfer options.
Canadians lose billions of dollars every year in fees they pay to transfer money abroad. Using your EQ Bank Savings Plus account, you can now easily send money in 17 currencies to 46+ countries for less.
The real (mid-market) exchange rate is used and the small upfront fee you pay to Transferwise is often up to 8 times cheaper than what you would pay to the big banks.
You can transfer up to $9,500 every 24 hours using EQ Bank and TransferWise.
What About Your Other Banking Needs?
There are other reasons why you use a bank. For example, you may want to open a mutual fund account or trade stocks and ETFs. As such, EQ Bank is not a replacement for all your traditional banking needs.
The idea is to ensure your money is always working for you and that you can maximize your returns. EQ Bank is a great option for competitive savings and GIC interest rates for both registered and non-registered accounts.
Saving up an emergency fund? Saving for a home down payment, wedding, or vacation? Want to invest the conservative portion of your investment portfolio in a GIC while getting the best returns possible? These are all scenarios where an EQ Bank account could serve you well.
Conclusion
Depending on your banking needs, banking with EQ Bank comes with its own downsides. These downsides include a lack of access to a brick-and-mortar location if you are old school and the lack of a debit card.
None of these should be of much concern to you if you plan to use EQ Bank mainly for your general, TFSA, or RRSP savings. With EQ Bank Savings Plus, you get unlimited free transactions and bill payments and this feature can help you save on banking fees.
As of this review date, one of the best non-promotional savings rates I found across Canada is offered by EQ Bank at 1.65%. This better rate speaks for itself and it means more money in your pocket.
EQ Bank Canada FAQs
Who Owns EQ Bank?
EQ Bank is owned by Equitable Bank which is a federally regulated Schedule I Bank that has over 1,000 employees and over $42 billion in total assets under management. Equitable Bank is a wholly-owned subsidiary of Equitable Group and is listed on the Toronto Stock Exchange as EQB.
Does EQ Bank Offer a TFSA Account?
Yes, EQ Bank has a TFSA savings account that holds both cash and GICs.
Does EQ Bank Offer Mortgages?
You can apply for a mortgage via the EQ Bank mortgage marketplace and get fixed and variable-rate mortgages at competitive rates.
What is the current EQ Bank Promotion?
EQ Bank's cashback bonus promotion is no longer available. That said, you could get a $20 bonus when you sign up using a valid personal EQ Bank promotional referral link and make the required deposits.
Does EQ Bank Offer a Credit Card?
No, EQ Bank does not offer a credit card.
Does EQ Bank have a Debit Card?
EQ Bank does not offer a debit card. That said, its hybrid savings account is similar to a chequing account since you can deposit cheques, set up direct deposits, pre-authorized debits, bill payments, Electronic Funds Transfers, and more.
Does EQ Bank have bank drafts?
No, EQ Bank does not offer bank drafts.
Does EQ Bank have cheques?
While you can deposit cheques to your EQ Bank savings account using the mobile app, EQ Bank does not offer its own cheques.
Does EQ Bank offer business accounts?
You cannot open a business saving or investment account with EQ Bank.
Does EQ Bank have an App?
Yes, EQ Bank has an app that makes your online banking easy on the go. They recently relaunched the app on App Store and Google Play with new and innovative features including fingerprint ID and facial recognition sign-in, as well as an overhauled user-friendly dashboard.
What are EQ Bank's GIC Rates?
They offer some of the best GIC rates available in Canada today. You can check them out.
Does EQ Bank have a Referral Program?
EQ Bank occasionally offers its customers an opportunity to earn cash bonuses when they refer friends to sign up. For example, they may offer $20 cash bonuses per friend or family that sign up using your code.
Does EQ Bank Offer an RRSP?
EQ Bank recently introduced Retirement Savings Plan Accounts you can use to save towards retirement similar to an RRSP. It holds both savings and GICs.
How is EQ Bank Able to Offer Higher Interest Rates?
Same reason that other digital banks are able to offer better rates than the big banks – lower overhead costs. Since they do not have to build or manage branches across the country, overhead costs are greatly reduced. These savings are passed on to customers in the form of higher interest rates and no monthly fees.
Related: