If you want to make extra cash working on the side, we've got you covered. Today's gig economy means you do not have to depend solely on your 9-5 day job to pay your bills, survive, and build wealth.
There are hundreds of creative side hustles you can try out for free to make extra money without prior experience. From taking paid online surveys to freelance writing to walking dogs, many opportunities are available to earn cash fast.
Read on to see 27 real and creative ways to make money on the side you can try right now in Canada and the United States.
Creative Ways To Make Money Fast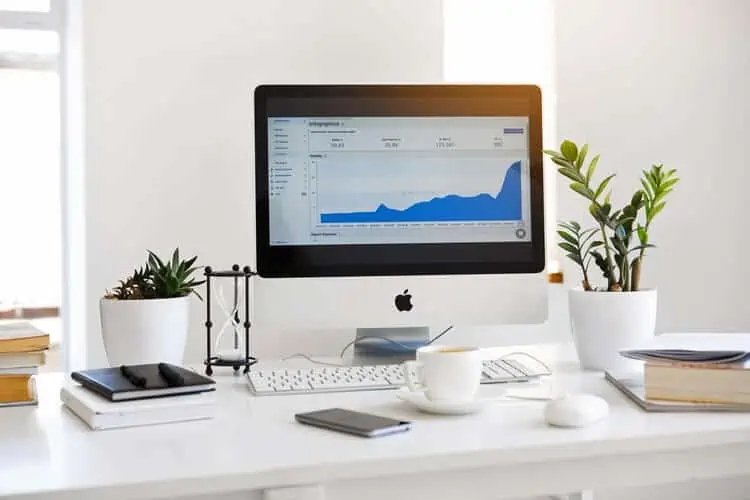 These work-from-home jobs are great for earning extra cash and do not require a lot of upfront capital investment. You can also be certain that they are not scams and get started immediately.
1. Earn With Swagbucks
Swagbucks is the ultimate 'get paid to' site. Members of the site make money doing a variety of simple tasks, including watching videos, answering surveys, shopping online, searching the web, and playing games.
Rewards can be redeemed as real cash through PayPal or gift cards from popular retailers (Amazon, Target, Walmart, etc.). Swagbucks has paid over $920 million to its members to date.
Join Swagbucks and get a $5 welcome bonus!
Other paid online survey sites that are worth checking out include:
2. Become a Proofreader
Did you know that you make money proofreading online from anywhere worldwide and make $2,500 per month?
You don't need a lot of capital to start this online business.
Caitlyn from proofreadanywhere.com has built a six-figure income business from proofreading. She shows you how you can earn thousands of dollars every month proofreading in her FREE 76-minute workshop.
3. Participate in Research Studies
There are market research companies that will pay you to test a product and provide feedback. Often, you also get to keep the test product. Some online sites that offer this include Pinecone Research and Product Report Card.
Find out if a university, hospital, or research company in your area is looking for paid research subjects. You can earn thousands of dollars participating in clinical trials.
4. Deliver Food With DoorDash and Postmates
If you are not a fan of driving strangers around, you can choose to deliver food orders within your city instead.
DoorDash pays you to use your car, bike, or scooter to deliver food during your spare time, e.g. weekends and evenings. This service is available in Canada and the U.S., and payments are made once a week.
Learn more about how to become a DoorDash driver.
Other companies that pay you to deliver food are:
SkipTheDishes
Grubhub
Uber Eats
Postmates
Here are some other food delivery jobs.
5. Walk Dogs or Pet-Sit
Dog lovers can now make money doing what they love by taking dogs for walks and pet sitting. Making money does not get easier than this!
The dog walking service, Rover, allows you to set your own schedule and prices and also provides $1 million in insurance coverage plus 24/7 support. Dog walkers who work full-time earn $1,000 per week on average. You can also pet-sit.
Related: Legitimate Work-From-Home Jobs To Make Money
6. Become a Shopper With Instacart
Instacart pays you to do grocery shopping for others in the store. You get to plan your own schedule, and if you want, you can also deliver the groceries to the customer.
Personal shoppers make between $11 and $20 per hour, and earnings are paid out weekly.
7. Become a Web Designer
It does not require a lot of skill to design a basic website. I learned how to build websites by watching YouTube videos and have been offered $800 to $2,000 to design simple personal and business websites.
Website themes like Elegant Themes come pre-installed with various ready-made layouts, meaning you can have a website up and running in just a few hours!
8. Become a Freelance Writer
Write articles for blogs and businesses. I am often paid $1,000 for a 1,000 to 1,500-word article that I write about a service or product. If you have a blog, you can make $1,000s every month by writing sponsored posts and publishing them on your blog.
Check out this easy 6-step guide on how to start your blog.
9. Get Paid To Exercise
Believe it or not, there are fitness apps that pay you to work out, lose weight, and become healthier.
Sweatcoin: Get paid to walk and exercise. Redeem your earnings for iPhones, Apple watches, fitness gear, and cash. Join Sweatcoin.
Rakuten: Earn cash back when you make fitness-related purchases. Get a $40 bonus when you sign-up and complete your first purchase of $40 or more.
Achievement: This is a free service that pays you to track your steps, sleep, meals, meditation, tweets, and more.
Diet Bet: They have paid over $62 million to members for losing weight.
Healthy Wage: Start with a weight loss plan and win cash prizes. Kristin won $4,000 after losing 114 pounds using this app. Payment options include PayPal and check.
Other apps that pay you to work out.
10. Become a Flipper
Buy items for cheap at flea markets, thrift stores, yard sales, and auctions and resell them for thousands of dollars in profit.
Rob and Melissa made $133,000 in 2016, flipping items 20-30 hours per week. They offer a Flipper University Course where you can learn all about flipping like a pro and how to make $3,000 to $7,000 per month easily.
11. Lend Money To Others
Peer-to-peer lending sites offer an excellent opportunity to loan others money at a high-interest rate.
LendingClub (U.S.) is one of the most popular peer-to-peer lending platforms where investors and borrowers meet. As per their stats, 99% of portfolios see positive returns, and historical returns are 3-11%. This is much higher than what is currently being offered on savings accounts.
Canadians can join Lending Loop to lend others money to businesses and earn passive income. Read this Lending Loop review.
You can also lend money to individuals and earn interest via goPeer.
12. Negotiate Your Bills
Making money does not have to be all about hustling. Cut your current utility bills and insurance by using the Trim app, which works like a personal assistant and automatically looks for ways to save you money on your monthly bills (up to 35%).
Trim is only available in the U.S. The basic service is free and includes personalized alerts, cancelling old subscriptions, helping you waive overdraft fees, and more. Sign up for Trim.
13. Become a Stella & Dot Stylist
If you are into fashion, you can easily make money by becoming a Stella & Dot Stylist. This gig is great for stay-at-home moms who want to become their own boss and is a side hustle that makes $1,000+ easily every month.
As a Stella & Dot Stylist, you promote and sell jewelry, clothes, and other fashion accessories that are reasonably priced and affordable.
After joining, they provide you with a website you can use for promoting your business. You can also promote products on your own blog and social media (Facebook, Pinterest, and Instagram). Stylists earn commissions that are 35% of sales.
Smart Ways To Make Money On The Side
Use your time, skills, and resources to make money working as your own boss.
Become a Delivery Driver With Uber Eats
Uber Eats is one of the best food delivery platforms available in thousands of cities worldwide.
You can sign up to become a delivery driver with Uber Eats if you have a valid driver's license, a 2- or 4-door car less than 20 years old, proof of vehicle insurance, and are at least 21 years old. You will also need to pass a background check.
You can deliver as many or as few hours as you want on your schedule and cash out earnings easily. You also keep 100% of the tips you get. This side gig is a great way to bring in extra income.


14. Rent Out Your Car
You can rent out your car when it is not in use on Turo. Listing your car for rent is free and only takes a few minutes.
Earnings range from 65% to 90% of the rental fee and depend on the type of vehicle insurance package you opt for (included). Even with occasional renting, you can make up to $700 per month.
Another car rental service you can try is Getaround.
15. Buy and Sell Domain Names
I have read about people who lucked out on domain names and made millions of dollars. For example, carinsurance.com sold for $49.7 million in 2010, and 360.com sold for $17 million in 2015. The owners of these domain names became overnight millionaires!
Even if you get a few thousand dollars for your domain, the potential profit margin is still through the roof. You can purchase domains for cheap on GoDaddy and 1&1 Internet.
A site like Flippa is a great place to start this domain-flipping business.
16. Start a Home Daycare
If you are a stay-at-home mom and do not mind having to monitor a few more kids, you can make a significant income by running a daycare.
Residents of large cities find this opportunity even more lucrative because daycare centres are often limited, and working parents are desperate to find placement for their kids.
Here are some other stay at home mom jobs.
17. Start a Doggy Daycare
Instead of infants and toddlers, you can choose to provide daycare services for dogs and cats through Rover.
If you want to earn even more, consider boarding a dog overnight and make double the income.
18. Rent Out a Room in your Home
If a room is sitting empty in your home, consider listing and renting it on Airbnb to generate passive income.
Airbnb's calculator shows that you can easily make $869 per month renting out one room to one guest per month.
19. Rent Your Driveway or Parking Space
You can rent out your driveway for others to park, particularly if you live in a busy area. Game days offer prime opportunities to cash in on that parking space you have close to the game or music venue.
If a portion of your driveway is seldom used, consider longer-term renting for boats or RVs.
20. Write an Ebook and Sell it on Amazon
An eBook can cover any subject. Self-publishing an eBook and selling it through Amazon Kindle Direct has become a popular way for authors to circumvent the obstacles presented by the traditional publishing industry.
Whether it is fiction or non-fiction, nothing is stopping you from making up to 70% royalties through Amazon KDP. If you live outside of the U.S., you can also avoid the 30% withholding tax by using this strategy.
21. Sell Your Clutter
Go through your old stuff – CDs, DVDs, cell phones, electronics, games, clothes, books, etc. and sell what you no longer need or use.
There are many online platforms where you can sell your unwanted possessions, including eBay, Craigslist, and Facebook Marketplace.
Decluttr is a service that helps you sell your clutter. They have paid customers over $300 million to date. Shipping is FREE on the platform, and payments are made in 1 day.
Other places to sell stuff and make money are ThredUp, Letgo, OfferUp, and Book Scouter.
22. Create and Sell T-Shirts Online
You can sell customized T-Shirts online to make money. If you are creative and have a sense of humour, you can create a full-time business out of this opportunity.
A service like TeeSpring provides a platform where you can design T-shirts for free, and they handle the production, shipping, and customer service. It is risk-free, and you get paid for any sales.
Other sites to try out for this business are CafePress, Zazzle, and RedBubble.
23. Donate Plasma, Blood, Eggs, Sperm, and Breast Milk
If you are healthy and don't mind needles, you can make money by donating your plasma, eggs, sperm, and breast milk.
While this gig is not for me, donors can make $100s to $1,000s per donation.
As per CSL Plasma (U.S.), you can get paid up to $400 each month for donating plasma. Also, check out Give Plasma in Canada.
24. Do Graphic Design
If you have an eye for design and can use tools like Adobe Illustrator and Photoshop, there's a massive market for your skills.
You can design logos, websites, magazines, clothing, apps, business cards, stationery, banners, leaflets, posters, pamphlets, brochures, album covers, greeting cards, tattoo designs, product labels, eBook covers, and more.
Fiverr and 99 Designs are popular marketplaces where successful graphic designers can earn thousands of dollars monthly.
25. Drive For Uber and/or Lyft
Ride-sharing services like Uber and Lyft allow you to make money on your own time and schedule using your car. Signing up to drive is easy and takes less than 4 minutes.
Earnings are paid out every week.
26. Start a YouTube Channel
Make videos that people find useful and post them on YouTube. As your channel attracts views and grows a following, you can monetize it and start earning cash through advertisements, product reviews and sponsorships.
Your YouTube channel can also work in concert with your blog and your other affiliate marketing platforms to sell products, services, and courses.
27. Offer General Services In Your Neighbourhood
There are many creative and practical ways to make money in your area. Advertise your services on the local classifieds and start earning cash in the evenings and weekends. Services people will pay you for:
Mow lawns and rake leaves
Clean windows
Babysit
Shovel snow
Clean houses
Groom pets
Car washing
Related Posts:
Have you tried any of these side hustles to make money? Let us know in the comments.