Cheers, CoinSmart!
Recently, CoinSmart – a crypto trading platform on a mission to make cryptocurrency accessible to all – hosted a $1000 BTC giveaway on our website. Today, we're excited to announce the lucky winner. Meet Beatriz Rubio, an Edmonton, Alberta resident, and see what she has to say about the win.
Beatriz is new to the world of crypto trading and wanted to learn how she could get started with investing in cryptocurrencies. Her search began on the Savvy New Canadians website – known for our in-depth research and factual commentary. This search led her to find CoinSmart.
Unbeknownst to Beatriz, CoinSmart was running a $1000 BTC giveaway at the time, which Beatriz just so happened to participate in. Speaking to CoinSmart about her prize money, Beatriz said she would "hold on to it for now and continue to buy more Bitcoin while the price is still low".
For the uninitiated, CoinSmart is Canada's leading regulated crypto trading platform. It is Canadian owned and operated, with its headquarters in Toronto. CoinSmart is also listed on the NEO Exchange in Canada, one of the country's few crypto trading platforms to go public.
Buying, selling and trading is incredibly easy on CoinSmart, given its intuitive user experience and round the clock, omni-channel customer support. New investors can buy bitcoin, ethereum, solana and more on CoinSmart – the platform currently offers 16 coins with more to come.
Anyone that's over 18 years of age and a resident of Canada can sign up for free in minutes, make a Canadian Dollar deposit and start trading.
CoinSmart – available on both web and mobile – is a great option to those starting out in crypto, as the company's mission is to make cryptocurrency accessible to all.
As Beatriz concludes, "It has been great as the app has been very easy to use even for a newbie like me!"
CoinSmart Crypto Exchange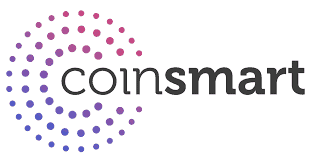 Top crypto exchange in Canada
Great for new & advanced traders
0.20% trading fee
Get a $50 bonus when you deposit $200