As you will see from this list, penny stocks in Canada come from a wide range of industries.
Currently, nearly 80% of all stocks that trade on the Toronto Stock Exchange are priced below $5.00 per share. There are also hundreds of penny stocks that trade on the TSX Venture Exchange or the Canadian Securities Exchange (CSE).
That does not make them all penny stocks, but many of them are.
Penny stocks are popular amongst value investors who believe that these stocks can increase in price after a catalyst like a new product release or acquisition by a larger company.
If you want to add a bit of risk to your portfolio, check out this list of the best Canadian penny stocks to buy on the TSX for 2023.
What is a Penny Stock?
A penny stock is exactly as it sounds: security that trades on the public markets with a low market cap and a share price that is generally priced below $5.00.
Don't be fooled by their name, while some penny stocks do trade for actual pennies, most trade between $1.00 to $5.00.
These stocks appear cheap and inexpensive, but the risk of investing in these generally outweighs the potential reward.
Penny stocks go by other names as well, like microcap stocks or pink sheet stocks.
They are easily identifiable because they usually trade on the OTC or Over-The-Counter markets rather than the NASDAQ or the New York Stock Exchange in the US.
In Canada, there is no official OTC market, so Canadian penny stocks still trade on the Toronto Stock Exchange or other Canadian exchanges.
Related: Free Stock Trading Apps in Canada.
Top 10 Penny Stocks in Canada To Buy in 2023
Below are 10 of the hottest penny stocks you can buy in Canada.
1. American Lithium Corp (CVE:LI)
We all know that Lithium is an essential component for rechargeable batteries in things like electric vehicles and smartphones.
The global demand for lithium has skyrocketed over the past decade and will only increase from here as the world shifts towards these secular trends.
Despite the company's name, American Lithium Corp is based in Vancouver, BC, and has a diverse geographical portfolio that includes a newly acquired mine in Nevada.
With American Lithium Corp, you also get a well-established company that has been operating since 1974.
The company's Macusani project in Peru is the fifth-largest undeveloped Uranium Deposit in the world.
American Lithium Corp is a play on the rising demand for both lithium and uranium moving forward, which are both viable paths for the company to grow its business for the foreseeable future.
It might also be an opportune time to invest in the company as the stock has dropped by nearly 35% over the past six months. 
2. Atlas Engineered Products Ltd (CVE: AEP)
Atlas Engineered Products might be a lesser-known company among investors, but it is certainly a popular brand among homebuilders.
In Canada, where we are expecting to see a massive influx of immigrants over the next few years, new homes will be in high demand.
This company designs and installs engineered roof systems and trusses, floor systems and trusses, and wall panels.
AEP.V is an aggressive company when it comes to mergers and acquisitions and has added six other brands since 2017. The company is aiming to become the go-to name across Canada when it comes to engineered trusses.
The stock saw a nice boost earlier this year but has since declined as housing demand has fallen off. For savvy investors, it could be worth loading up on AEP during a housing downturn and holding the position until demand picks up again.
3. Charlotte's Web Holdings (TSE: CWEB)
This Colorado-based CBD company was established in 2013 and trades on both the Toronto Stock Exchange and the US Over the Counter markets under the ticker symbol OTC: CWBHF.
Charlotte's Web made history earlier this year by being the first CBD company to sign a partnership with a professional sports organization. It is the official CBD product of Major League Baseball.
The company sells CBD oils, capsules, and gummies, just to name a few products. Its Daily Edge tincture product with the MLB provides post-workout recovery and improves sleep and focus.
Unfortunately, things have not gone according to plan for CWEB investors. Shares have fallen by more than 50% this year and the stock is trading for less than $0.35 as of July. If you believe in the CBD industry for the long term, this might be one penny stock to speculate on. 
At its heart, FOBI AI is a data analytics company that uses real-time analytics to help businesses improve efficiency while improving margins and reducing costs.
As its name suggests, FOBI uses artificial intelligence and machine learning, as well as elements of the Internet of Things, with its hardware integration.
FOBI already has a long list of customers, including Shopify, Block, Lightspeed, and the AWS Partner Network.
Clients can utilize Fobi's API to integrate directly into websites and software ecosystems, as well as its digital wallet, which includes NFC technology for payments and transactions.
Recently, Fobi has branched out into Europe after it announced a digital loyalty program with its Passcreator software. This initiative will support the Wormland fashion brand in Germany, Austria, and Switzerland. 
5. Good Natured Products (CVE: GDNP)
If ever there was a company name that perfectly encompassed its business, it's Good Natured Products. This company creates bioplastics and biodegradable food containers.
Their products are made from plant-based ingredients and not petroleums like most plastics.
With over 400 different products and services, Good Natured Products is not just any green company. It is well-established and partners with retailers and businesses more than selling directly to consumers.
The stock is currently trading near its 52-week low price at just $0.125 per share.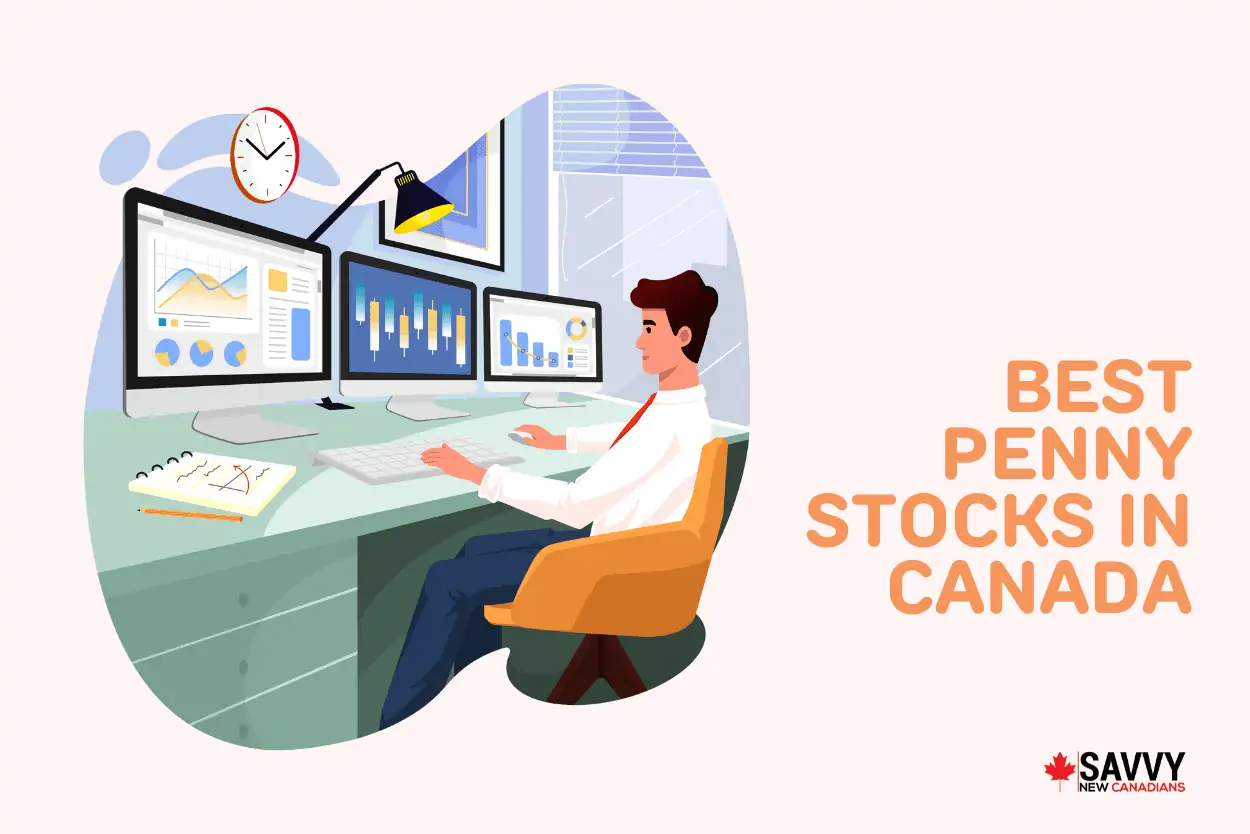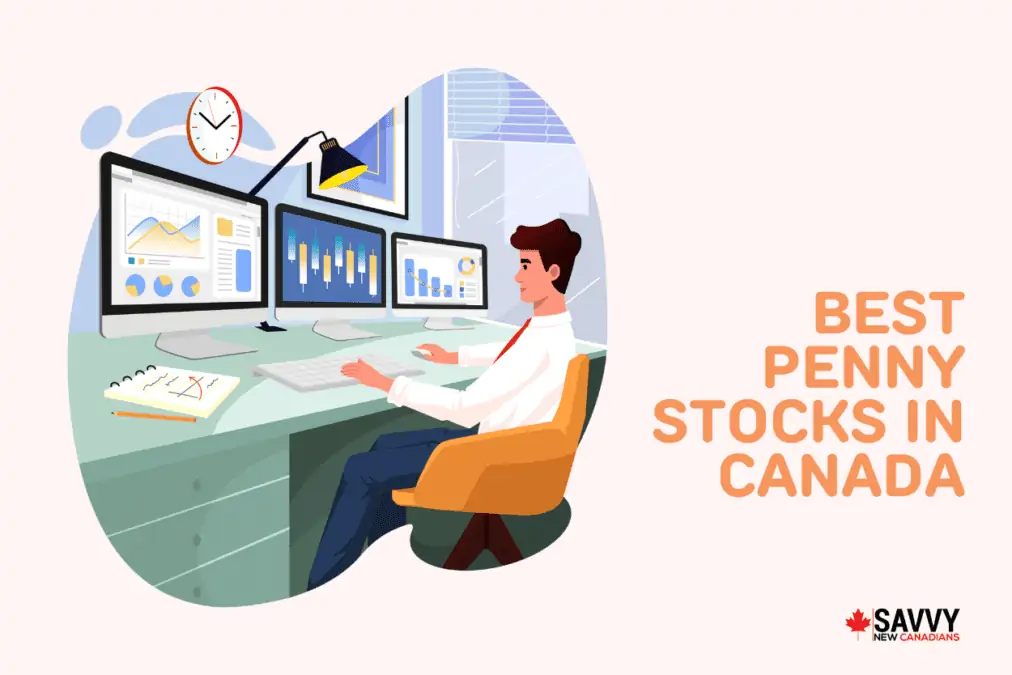 6. Athabasca Oil Corporation (TSX:ATH)
Even energy stocks can be penny stocks, as is exhibited by Athabasca Oil Corporation. Unlike traditional oil companies, Athabasca focuses on Light Oil and Thermal Oil as its main output products.
The company operates several top-tier projects across Canada and saw a trailing 12-month free cash flow figure of $327 million CAD and anticipates this to reach up to $1 billion by 2025. 
Athabasca has performed well this year, as many other stocks in the oil and gas industry have. Shares of Athabasca are up by 53% so far in 2023 and are trading right at its 52-week high price. 
Don't expect to earn any dividends from Athabasca Oil, though. It is the rare Canadian energy company that does not payout distributions to its shareholders. 
7. Drone Delivery Canada (CVE: FLT)
The name of the company says it all here. Drone Delivery Canada is looking to use its cost-effective and highly scalable delivery system to provide a solution for Canadian supply chains.
Drone Delivery Canada is working with everyone from eCommerce brands to pharmacies to indigenous communities in remote areas of Canada.
With all of the hype around companies like Amazon (NASDAQ: AMZN) using drones to deliver packages, we could be looking at the future of last-mile delivery.
Shares of FLT.V are up by more than 20% this year but have are still down by more than 30% over the past 52 weeks of trading.
8. Poet Technologies Inc (CVE:PTK)
This Toronto-based company specializes in optics-based communications between different electronic devices.
Poet utilizes wafer-level integration with its Optical Interposer platform and has developed a niche in the Internet of Things market.
Its technology is used in data centers, 5G telecommunications, the Internet of Things, Automotive LiDar, and onboard optics.
The company itself has a strong balance sheet with nearly zero debt and a strong cyclical pattern of growth.
It also owns patents for most of its technology and is looking to be a strong player in the future of connected devices and automation.
9. Argonaut Gold (TSX:AR)
Gold and other natural resources have always been a staple of the Canadian stock market, as the mineral-rich landscape lends to a strong mining sector.
Argonaut Gold is a Canadian business that does most of its mining internationally in places like Mexico and Nevada.
Argonaut is working towards processing 300-500,000 ounces of gold annually, making it a high-performing, mid-tier gold miner.
Unfortunately, this gold penny stock does not payout a dividend to its shareholders, which may make it less appealing to some investors looking for cash flow. 
While the stock has traded mostly flat this year, shares are up by nearly 50% over the past year.
10. Fortuna Silver Mines (TSX:FVI)
This Vancouver-based mining company focuses on silver and gold products from its many projects across South America and Mexico.
Fortuna is just under the penny stock threshold of $5.00 per share, but it has been a long-established company after being founded in 1990.
Shares of Fortuna have lagged the markets in 2023, returning a modest loss of about 6.7% this year. Over the past year, the stock has gained more than 50%, which has far outperformed the Toronto Stock Exchange during that period. 
Best Canadian Penny Stocks
11. Cronos Group (TSX:CRON)
Cronos Group is another leader in the Canadian cannabis industry, with both local and international products.
The company has already distributed its products across five different continents as global acceptance of cannabis continues to rise.
Some of its subsidiary product lines include PEACE NATURALS, COVE, SPINACH, and CBD product brands Lord Jones, Happy Dance, and PEACE+.
Recently, Cronos Group has partnered with globally recognized biotech company Ginkgo Bioworks to combine fermentation and cannabinoids to appeal to the mainstream audience.
Just like OGI, the potential for short-term catalysts is one of the main reasons CRON makes this penny stocks list.
12. Ventripoint Diagnostics (CVE:VPT)
Ventripoint Diagnostics is a Toronto-based company that deals in the heart analysis industry by utilizing artificial intelligence technology to accurately read echocardiograms.
It is a technology that allows physicians to get an accurate patient heart reading without having to use an MRI, which saves both time and money.
Ventripoint is branching out into other industries as well, including a partnership with the North Carolina State University veterinary hospital to apply the technology to animals as well.
13. Exro Technologies (TSX:EXRO)
Are you interested in gaining exposure to the electric vehicle industry? You can do so at a very affordable price with Exro Technologies stock.
While it will never get the same coverage as a stock like Tesla (NASDAQ: TSLA), Exro plays a very important role in the industry. It created components that allow EV engines to run more efficiently.
One of these components is called the Coil Driver which has gained the interest of global OEMs. Exro is already working with one to potentially integrate the Coil Driver into EV engines by late 2024.
The stock is definitely on an uptrend over the past year, returning more than 60% to shareholders. This could just be the beginning for Exro if the partnership with the OEM is successful.
Did you think that you would see a REIT stock on this list? REIT stands for Real Estate Investment Trust and allows investors to gain exposure to real estate through their stock portfolios.
REITs are well known for their high distributions, and BTB REIT is no different. This penny stock REIT pays out a massive 8.96% dividend yield on a monthly basis.
This REIT owns 75 properties across Canada with a total portfolio value of $1.2 billion. It has a 93% occupancy rate with nearly 80% of its real estate portfolio in Quebec.
The monthly distribution currently pays $0.025 per share or about $0.30 per share on an annual basis. BTB REIT also has a dividend reinvestment plan or DRIP that allows you to automatically compound your investment over time. 
15. Hut8 Mining Corp (TSE: HUT)
Hut8 Mining is one of the largest Bitcoin mining companies in Canada. The company is fresh off a merger with the US Bitcoin Corp, and Hut stock will remain under its normal ticker symbol on both the TSX and the NASDAQ exchanges.
The new entity will have 6 mining sites around North America, with a 7.5 EH/s mining capacity.
The crypto industry is currently mired in a crypto winter with low trading volume and little changes to the prices of coins. When a new Bitcoin bull market emerges, companies like Hut will benefit.
So far this year, Hut's stock is up by more than 323% due to Bitcoin's strong price rebound.
Where to Buy Penny Stocks in Canada
Below are some of the best brokerage platforms to buy penny stocks in Canada:
Questrade
Questrade is a popular choice amongst Canadian investors as it offers lower trading fees and full access to Canadian penny stocks and over-the-counter markets.
It's free to sign up for an account, and investors can pick from two different pricing programs.
The first pricing structure is $0.01 per share up to $6.95, and the second is a flat fee of $4.95 per trade.
Once you decide on which plan suits you, simply head to the trading screen and select which Canadian penny stocks you want to invest in by entering the ticker symbol and selecting the number of shares you desire to buy.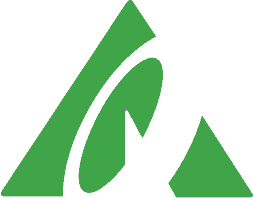 Trade stocks, ETFs, options, etc.
Low and competitive trading fees
Top platform for advanced traders
Get $50 trade credit with $1,000 funding
Wealthsimple Trade
Wealthsimple is another great choice, especially for younger Canadian investors.
Wealthsimple is one of the first Canadian brokerages to allow $0 trading commissions for Canadian and US stocks and ETFs.
This includes Canadian penny stocks, which are definitely available for investors using Wealthsimple.
All you need to do is enter which Canadian penny stock ticker symbol you'd like to buy, enter the number of shares, and select the market price to buy it at the current trading price.
If you need a USD account to avoid FX fees, you can access one by upgrading to Trade Plus for $10 monthly.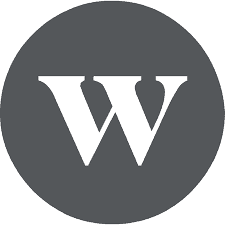 Trade stocks and ETFs for free
Great trading platform for beginners
$25 cash bonus when you deposit $200+
Transfer fees waived up to $150
Are Penny Stocks Safe Investments?
Here lies the debate about investing in penny stocks. Some traders swear by them, citing that penny stocks provide a valuable investment that makes it easy to create big gains.
One thing we do know is that penny stocks are volatile and that over-the-counter markets are less regulated than the major exchanges.
Any investment can be risky, but penny stocks add an extra layer of uncertainty.
They should be treated more like lottery tickets and should only be traded with money you can afford to lose.
How To Find Penny Stocks in Canada
You can use any stock screener to find Canadian penny stocks.
As we already mentioned, nearly 80% of stocks trading on the Toronto Stock Exchange are trading for below $5.00 per share.
This makes it fairly simple to find Canadian penny stocks to add to your portfolio. First, you'll need to sign up for a brokerage like Wealthsimple, Questrade, or Qtrade that allows access to Canadian penny stocks.
After that, simply do your own research before making a purchase. The list provided here is a great place to start your research on penny stocks to buy on the TSX.
There are plenty of solid companies that trade as penny stocks.
Penny Stocks vs Regular Stocks
Obviously, the single biggest difference between penny stocks and regular stocks is the price that penny stocks trade at.
Penny stocks also have a much lower market cap and lower trading volume and liquidity.
Generally speaking, lower liquidity also lends to penny stocks seeing wild price fluctuations and much more volatility than large-cap stocks.
Pros of Penny Stocks
They are cheaper to buy and can return massive gains if traded correctly
Due to volatility, price increases and profits can often come faster than with regular stocks
There are a lot of Canadian penny stocks to choose from
Cons of Penny Stocks
High volatility often means that many penny stocks go down to zero
Companies lack a sustained track record, and the markets are less regulated
Some brokerages do not offer the ability to trade penny stocks
Can You Get Rich Off Penny Stocks?
You can get rich off of any investment, but the odds of it happening with penny stocks might be lower.
As previously mentioned, penny stocks should be treated as lottery tickets. Anyone with a ticket has a chance to win the lottery, but more often than not, you won't.
Always invest in penny stocks at your own risk!
Can You Buy Penny Stocks on the TSX?
Yes, a majority of the stocks that trade on the TSX are considered penny stocks by definition.
Most true penny stocks trade on other exchanges like the Canadian Venture Exchange, but there are cheaply priced stocks on every Canadian exchange.
If you are looking for a bit more safety, the stocks that trade on the TSX are likely more regulated than on any venture exchange.
The top penny stocks mentioned in this article are mainly listed on the TSX.
Are Penny Stocks Good for Beginners?
Generally not. It is considered an advanced method of trading since you should have some knowledge of how the markets react and even things like technical analysis.
If you are just starting out on your investing journey, you are better off buying large-cap stocks or ETFs before venturing into penny stocks.
Can You Buy Penny Stocks in a TFSA or RRSP?
Yes, since TFSA and RRSP investing accounts operate like most other account types, you are free to buy Canadian penny stocks in either type of account.
If you believe a penny stock can make major gains, a TFSA is helpful because any capital gains are not taxable.
However, since both of these accounts are usually meant to encourage long-term saving, it isn't advised to dedicate all of your contribution room to penny stock investing.
Related: How To Buy Stocks in Canada.