Caddle is a popular and free app to earn cash back when you shop for groceries and other household items. The app also rewards you for completing short surveys and watching video ads.
When you sign-up using a Caddle promo code (such as S9EL0HJGVY), you receive a $1 sign-up bonus.
The other cash back apps I use in Canada are Checkout 51, Rakuten (formerly Ebates), Drop, and Swagbucks. If you'd like to read my detailed reviews of these free grocery apps, click on the links below.
Caddle Promo Code $1 Sign-Up Bonus
When you sign up for a new Caddle account and enter a referral promo code from an existing Caddle user (e.g. S9EL0HJGVY), you receive a $1 sign-up bonus.
The bonus is credited to your account after you interact with at least one of the offers on the app. For example, you can watch one advert or complete a short questionnaire.
You do not need to make any purchases to claim your bonus.
How Does Caddle Work?
The Caddle app is straightforward to use, and it is 100% free. To get started:
Download the app here, create an account, and enter the promo code S9EL0HJGVY to receive your $1 sign-up bonus. Caddle is available on iOS and Android devices. You can also use your computer.
The app features new offers every week, and they are refreshed every Thursday.
Shop for the offer at a store of your choice, or in some cases, at a specific store mentioned in the offer details.
Upload your purchase receipt and earn cash back. You can redeem multiple offers on one receipt, and cash back earnings are credited to your account within 24-72 hours.
When your account reaches $20 or more, it is easy to cash out, and they mail you a cheque.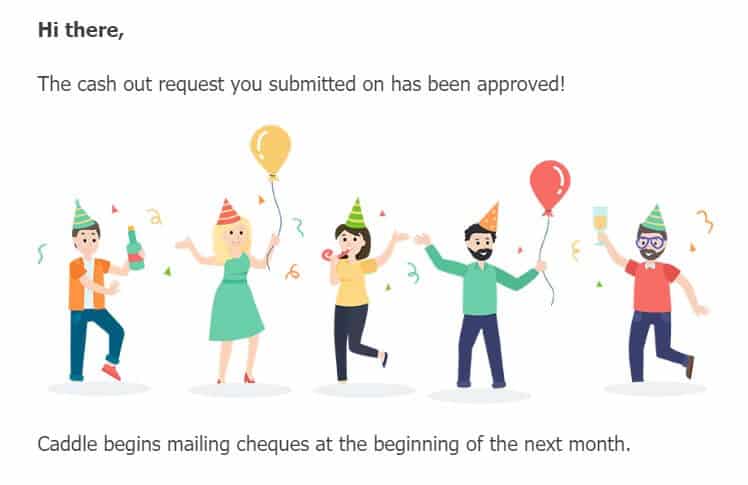 Caddle Cash Back Offers
From shopping in-store at your favourite store to shopping online on Amazon, the Caddle app has a variety of offers every week.
Upload your receipt as soon as possible to ensure the offer timelines do not elapse. For purchases made online, itemized packing slips or order invoices are acceptable.
As of this writing, offers for the week include 53 different items (supplements, lozenges, toilet paper, baby formula, yogurt, cookies, granola bars, eggs, bacon, eye drops, craft beer, chocolate, Cold-FX, and more).
Other Ways to Earn
Caddle also pays you to:
Complete short surveys: These surveys are very short (3-8 questions) and never take more than a few seconds. They pay $0.05 to $0.30 each.
Watch video ads: These short adverts are less than a minute long and usually feature a product from one of their partner retailers. You earn up to $0.50 per video advert.
Refer friends: more on this below.
Caddle $1 Referral Bonus
When a friend or family member signs up using your referral code, you receive a $1 bonus.
To find your referral link, tap on the hamburger icon on the top left corner of the app and click on"Refer Friends for Cash."
You can send the referral link via text, email, or share it on social media.
Is Caddle Safe?
As per Caddle's privacy policy,
…policies and practices have been designed to comply with the Personal and Electronic Document Act (Canada) and corresponding provincial privacy acts.
To lodge complaints or ask questions, you can contact them by email at [email protected] or by mail at Caddle Inc., 43 Church Street, Suite 102, St. Catherines, Ontario L2R 7E1, Canada.
Is Caddle Worth It?
I use Caddle every week and love getting the cash back on purchases I would make anyway.
Even better is the fact that you can combine Caddle with other grocery cash back apps like Rakuten, KOHO, and Checkout 51 to maximize your savings.
The KOHO app and reloadable prepaid Visa card give you 0.50% to 2% cash back on all purchases.
KOHO Prepaid Mastercard
Rewards: Earn 1% cash back on groceries and bill payments; Up to 5% cashback at select partners; Earn interest on your balance*.
Welcome offer: Get a $20 bonus when you load and make your first purchase (use promo code CASHBACK during sign-up).
Interest rate fee: 0%
Annual fee: $0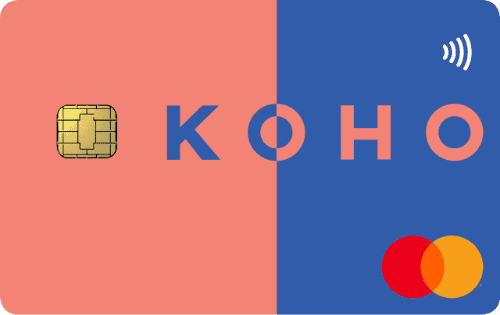 Cap it all up by using a no-fee cash back credit card such as the Tangerine Money-Back Credit card for 2% in cash back.
Tangerine Money-Back Credit Card
Rewards: Earn up to 2% unlimited cash back in up to 3 spending categories and 0.50% on all other purchases.
Welcome offer: Get an extra 15% cash back on up to $1,000 in spending in the first 2 months ($150 value).
Interest rates: 19.95% for purchases, balance transfers, and cash advances.
Annual fee: $0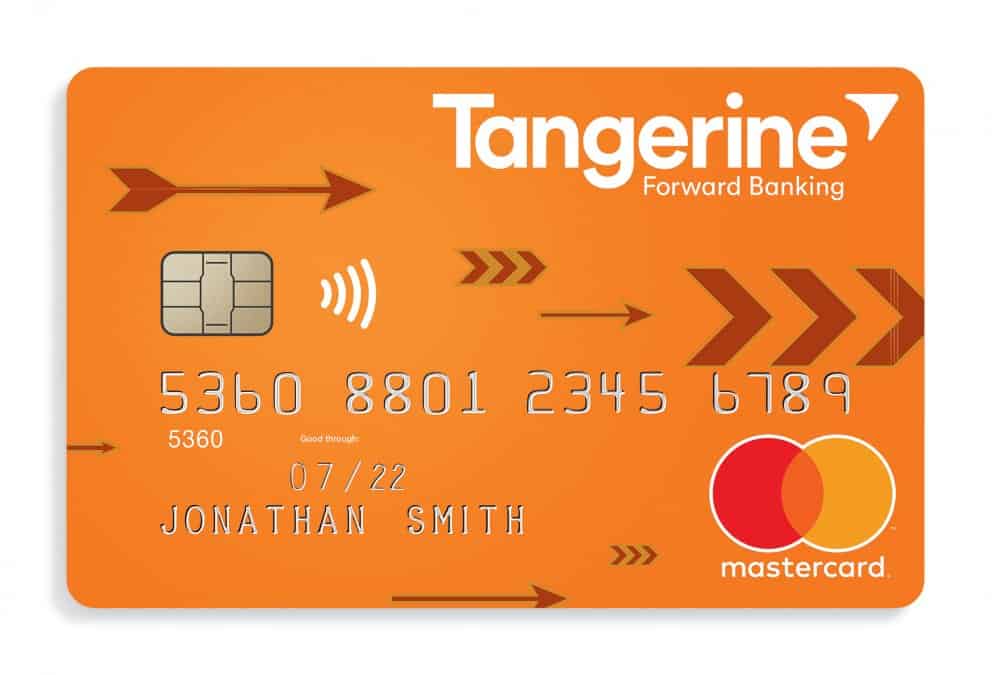 Here are some other resources that cover ways to earn extra cash in Canada:
Are there other apps you are using in Canada to save money when you shop? Share them in the comments.
Ease of use

Cash back offers

Payout threshold
Summary
The Caddle app is great for earning cash back on grocery shopping. Use the Caddle promo code S9EL0HJGVY to get a $1 sign-up bonus.
Pros
Free cash back app
Low payout threshold
Welcome bonus