Canadians love new cars. With the prevailing low-interest rates, car dealerships had a record sale of 1.92 million vehicles in Canada in 2019, and the data shows that the average sales price for new vehicles in Canada exceeded $40,000 in 2020.
With respect to buying vs. leasing a car, the average monthly car loan payment in 2017 was $570, while the average monthly lease payment was $490.
If you are looking at getting a new ride this year, the following information on the pros and cons of leasing vs. buying a new vehicle will come in handy.
Benefits of Buying A Car
Ownership: Buying a car means you own the car after paying off the car loan (or immediately if you buy it outright). You can do whatever you want with the car and own it as long as you wish.
Build Equity: Unlike a car lease, you build up equity in a car every time you make a payment on your car loan. If you choose to upgrade in the future, you can trade in the car, and the remaining equity can go towards your down payment for a new vehicle.
No limits: Unlike for a leased car, buying a car means you're not subject to mileage limits, wear and tear limits and so on. There are no requirements to pay additional cash for exceeding mileage limits.
Lower Insurance Costs: Car insurance payable over the life of a car you buy is generally lower than for a leased car.
No Perpetual Monthly Car Payments: If you choose to keep the same car for several years, you can avoid perpetual monthly car payments that come with leasing a new car every few years.
Flexibility: With ownership comes flexibility. You can customize your vehicle to your taste and decide whether to pay off the car loan earlier or sell off the car at any time.
Downsides of Buying A Car
Higher Monthly Payments: if financing your car purchase, your monthly payments will be significantly higher than if you're to lease the same car. This is because the car loan includes the total cost of the car plus interest, sales tax, admin fees and other fees. The interest rate for a car loan is also usually higher than for a lease. Find the best car loan rates in your area.
Repair and Maintenance Costs: Out-of-pocket costs for repairs will increase over time, more so after the car is out of warranty.
Hassle of Selling the Vehicle: When you later decide to part with your old vehicle, you're responsible for finding a buyer, haggling over price, and meeting with strangers. 😉
Related: Best Car Loan Rates in Canada.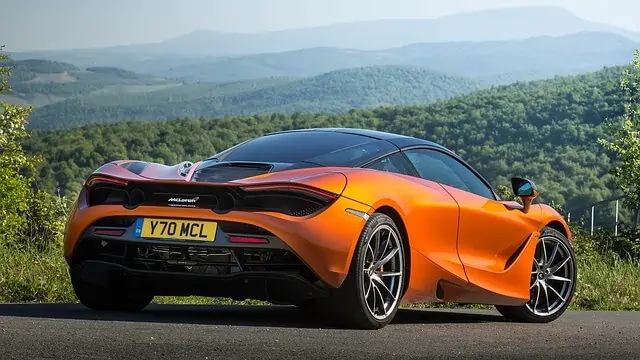 Benefits of Leasing A Car
Keep up with the Joneses: if you want to keep up with new technology, drive the latest models every year, or just keep up with your neighbours, leasing is your best bet.
Lower Monthly Payments: Monthly lease payments are lower than car loan payments. This is because the car is only depreciated for the lease term. There's also little to no down payment required.
Warranty Coverage: A vehicle is usually on lease during a period when it's still covered by the factory warranty. This means that most repair costs may be covered.
No Car-Selling Hassle: After your lease, you can simply return the vehicle to the dealership and walk away. You don't have to go through the hassle of trying to sell the car.
Easier to Obtain: Depending on your finances and credit rating, a lease may be easier to obtain than a car loan. You also have little to no down payment requirements.
Option to Buy at End of Lease: Lease contracts often offer an option to buy out the vehicle at the end of your lease. If the buyout amount makes sense, you potentially get the best of both worlds.
Downsides of Leasing A Car
No Equity: Lease payments do not build up any equity for the lessee. You never really own a car and will have to make perpetual monthly payments as long as you lease.
Penalties: There are penalties for terminating a lease earlier than stipulated in the contract.
Restrictions: There are limits to mileage and wear and tear that you must comply with. For example, you'll be charged extra for exceeding the mileage limit. Excessive wear and tear or damage will also cost you. Lease contracts may also come with other terms and conditions that may result in headaches or surprise costs down the line.
Higher Insurance Cost: Car insurance costs may be higher for a leased vehicle.
Lifetime Higher Costs: Although you may have short-term lower costs, leasing a car will likely cost you more over time.
Related: Car Loans Canada Review.
Leasing vs. Buying A Car
Your choice of leasing vs. Buying will depend on many factors, including your finances, lifestyle, and personal tastes.
Some questions you can ask yourself before deciding on which option to pursue include:
How much can I afford to spend on a car?
What is the monthly payment I can afford? – if not buying the car with cash.
What do I plan to use the car for? Business? Pleasure? Light driving? Heavy driving?
How long do I plan on keeping this car?
How much do I have saved for a down payment?
As usual, run the numbers to see what makes financial sense. A sample calculator you can use include this one by the Office of Consumer Affairs.
Final Thoughts
A new car loses about 10% of its value as soon as you drive it off the lot and 20% on average by the end of the first year. This means a car you purchased for $40,000 would have lost $8,000 of its value after one year.
According to Edmunds, after five years, your new car is worth less than 40% of its initial value. This is just one of many reasons why you should do your homework every time you're on the market for a vehicle. Again, do the math, and find out what makes sense.
If you are buying a car in Canada, find the best car loan rates here.
Also Read: