Looking to buy SafeMoon coin in Canada? I cover how and where to buy this DeFi token.
The cryptocurrency market is awash in various types of tokens, with hundreds being churned out daily. As of this writing, SafeMoon is one of 16,012 cryptos available for purchase around the world.
The challenge with having so many tokens being created is that it has become increasingly difficult to differentiate between memecoins (aka shitcoins) and cryptos with realistic future prospects.
SafeMoon is one of the memecoins that has increased in popularity in recent times due to smart social media marketing.
Needless to say, it is a very high-risk token.
Read on to learn about how to buy SafeMoon using Binance (and PancakeSwap) and BitMart.
Update: SafeMoon has launched version 2 of its token and the easiest place to buy it appears to be the SafeMoon wallet app. The Binance and BitMart buying options listed below contain outdated information.
What is SafeMoon?
SafeMoon is a decentralized finance (DeFi) token launched in March 2021 on Binance Smart Chain. It was created by John Karony.
As per its website, the SafeMoon protocol "aims to solve the problems of prior cryptocurrencies including mining rewards, farming rewards, and liquidity provisioning".
Like other memecoins (Shiba Inu, Floki Inu, Baby Flok, Billionaire, DogeCash, and Akita Inu), SafeMoon has a very vibrant community that promotes it on social media.
It has a maximum total supply of 1 quadrillion and a circulating supply of 585 trillion.
Note that SafeMoon has a 10% fee when you sell it. 5% is paid out to all holders (HODLs) and 5% is added to the liquidity pool.
*SafeMoon V2 includes significant changes to the SafeMoon contract with a 1000:1 consolidation and updates to the supply, fees, and reflections.
**old** How To Buy SafeMoon in Canada
It is a bit challenging to buy SafeMoon in Canada because no Canadian crypto exchange currently supports it.
That said, you can purchase the token via the Pancake Swap exchange if you have Binance Coin or through BitMart.
Where To Buy SafeMoon in Canada
Buy SafeMoon on Binance
Binance is the world's largest cryptocurrency exchange. Its Trust Wallet App and PancakeSwap exchange can be used to purchase SafeMoon.
Below is how the process works:
1. Open a Binance Account
Sign up for a Binance account if you don't have one already. This step is required to purchase the Binance Coin (BNB) you need to swap for SafeMoon.
Binance coin is the native currency of the Binance ecosystem.
When Binance users use BNB to pay trade commissions, they get a 25% discount.
2. Download Trust Wallet App
Trust Wallet is a cryptocurrency wallet owned by Binance. It can be used to buy, keep, and exchange various crypto coins and DeFi tokens.
After installing the app, create a new wallet, and be sure to write down and keep your recovery phrase in a safe place.
To buy SafeMoon, you need to use the Trust Wallet to connect to PancakeSwap.
Send your BNB to Trust Wallet and swap to a BNB Smart Chain token. You can also buy Binance Coin directly in the Trust Wallet.
3. Buy SafeMoon on PancakeSwap
Visit PancakeSwap from Trust Wallet (select under DApps). iPhone users may need to type this link (trust://browser_enable) in Safari to activate and connect to PancakeSwap.
Exchange your Binance Coin (BNB) for SafeMoon. Limit your slippage to 12%. You can hold SafeMoon on the Trust Wallet.
Buy SafeMoon on BitMart
Canadians can buy SafeMoon on BitMat using USDT. The process is quite straightforward and works as follows:
Sign up for a BitMart account.
Fund your account using a credit card, debit card, bank transfer, or PayPal.
You can also send crypto to the appropriate BitMart account address. Since SafeMoon trades on BitMart as a USDT pair, it makes sense to fund with USDT.
Search for SafeMoon (SafeMoon/USDT) and place your trade.
Canadians can also buy USDT using crypto exchanges like:
And then transfer USDT from these exchanges to BitMart.
CoinSmart Crypto Exchange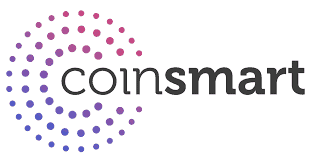 Top crypto exchange in Canada
Great for new & advanced traders
0.20% trading fee
Get a $50 bonus when you deposit $200
Is SafeMoon a Good Investment?
SafeMoon is a high-risk token, and you should never invest money you can't afford to lose.
Tokens like SafeMoon can be prone to "pump and dump" style schemes, leaving unlucky investors holding the bag.
An investment in SafeMoon is pure speculation and you could make or lose money.
SafeMoon FAQs
Can I buy SafeMoon in Canada?
Yes, you can buy SafeMoon using the SafeMoon wallet app.
How much is SafeMoon worth?
As of this update, 1 SafeMoon is equivalent to $0.001638.
Can I use Binance in Canada?
The Binance cryptocurrency trading platform is available in Canada (except Ontario).
Disclaimer: Cryptocurrency is a volatile and speculative investment. If you decide to invest, we recommend you do your own research and only commit funds you can afford to lose.
Related: