With inflation affecting the spending habits of Canadians, many have expressed interest in using the buy now pay later (BNPL) payment method, which helps cope with cash limitations.
How does buy now pay later work? This point-of-sale short-term financing alternative works by splitting the total purchase cost into several more affordable payments, often with little or no interest.
Due to the growing popularity of the BNPL payment method in Canada, many buy now pay later companies are now offering this choice, such as Affirm, Sezzle, and Klarna.
BNPL is an option you may want to use if, for example, you want to buy a new Macbook but cannot afford to pay $2,500 in cash.
With a buy now pay later option, you can purchase big-ticket items without having to pay for them in full right away, but instead, spread smaller payments over time to fit your budget.
What is a Buy Now Pay Later Plan?
The buy now pay later plan is a scheme wherein you finance your purchase with credit, usually at 0% interest and without fees.
Depending on your BNPL provider, you may pay an administration fee at the time of purchase to set up the payment plan.
The initial payment is often due at the time of sale. The rest will be spread out over a set number of installments, which can be weekly, bi-weekly, or monthly.
Types of Buy Now Pay Later Plans
Buy now pay later plans come in two forms: Equal Payment Plan and Deferred Payment Plan.
An Equal Payment Plan is when you make regular payments or installment payments. In this plan, you must pay a minimum amount at a set frequency until you pay the remaining balance.
In a Deferred Payment Plan, you manage your payment plan, having no set amounts to pay. Instead of paying in installments, you must pay the balance in full by the due date.
How Do Buy Now Pay Later Plans Work?
The buy now pay later business model is simple. Many BNPL providers partner with a network of retailers with online stores to offer easy access to the financing plan.
You choose a BNPL provider, create an account at their website or app, and supply the required personal information.
The BNPL provider will determine the amount you can finance at one time. When you check out, choose the BNPL option to pay for your purchase.
Some BNPL programs may require you to pay 25% of the purchase price upfront and divide the remaining 75% into weekly or monthly payments.
A BNPL plan usually entails an agreement with a financial service provider to offer financing for a purchase.
Your agreement with your BNPL provider will often include the following:
The purchase amount
The number of your installments
The number of payments
The frequency of payments
The payment method
The interest rate, if any
The fees, if any
Buy Now Pay Later Companies in Canada
Below are some of the more popular buy now pay later apps from BNPL companies operating in Canada. These providers enable shoppers to use them at checkout to avail of their often interest-free payment plans for both online and in-store purchases.
Affirm
Affirm is a buy now pay later service in Canada that helps shoppers make purchases and pay for them over time with no hidden or late fees.
When applying for an Affirm account, the provider will check your eligibility without impacting your credit.
To use Affirm, shop online or in-store as you normally would. At checkout, select Affirm and provide the needed information for an instant decision.
Choose between four interest-free payments every two weeks and monthly installments. Make the payments via the app or online. Set up AutoPay to avoid paying fees for missed payments.
If you have missed or late payments, Affirm will not charge late fees.
PayBright
PayBright, one of Canada's leading buy now pay later companies, was purchased by US BNPL company Affirm in 2021, expanding Affirm's network across US and Canada.
As a provider of installment payment plans, PayBright offers customers installment options that allow them to buy items now and pay for them later.
PayBright payment plans feature four interest-free bi-weekly payments for smaller purchases and monthly payments over 6 to 60 months for larger purchases.
It does not require shoppers to sign up for a credit card, does not charge interest, and has no hidden fees.
PayBright does not charge late fees for missed or late payments. It will, however, prevent you from making future purchases using the app until the payment clears.
Afterpay
Afterpay is a BNPL provider that offers shoppers the option to pay for their online or in-store purchases for over six weeks without paying interest.
When you use the Afterpay payment method at checkout, you make the first of four payments and pay the balance over six weeks.
You can create your account without the hassle and finish the purchase easily. Upon approval, your order will ship right away.
If you miss a payment, your account cannot make new purchases. The company offers a hardship policy as well and allows for a flexible payment arrangement.
Sezzle
As with the other BNPL providers, Sezzle allows you to make online and in-store purchases today and pay for them in interest-free installments over several weeks.
Whether you purchase items online or in-store, using Sezzle at checkout allows you to split your payments into four interest-free payments over six weeks.
Sezzle offers free repayment schedules, zero fees as long as you pay on time, and zero impact on your credit.
A unique Sezzle feature is the option to reschedule your payment for free during the first time. Any subsequent rescheduling incurs a $5 fee.
While Sezzle offers zero fees for on-time payments, it does charge $10 for late payments. But if you can resolve it within 48 hours, Sezzle will waive the fee.
Klarna
Klarna is a global retail bank that offers Canadians a buy now pay later program called "Pay in 4," which customers can use while shopping online, in-store, or via the Klarna app when checking out.
Signing up for Pay in 4 requires you to provide basic information. Using the service during checkout allows you to divide your purchases into four interest-free payments.
When you choose Pay in 4 during checkout, you need to pay 25% of the purchase price upfront. Klarna will charge the first installment once your order ships.
The provider will automatically charge your card every two weeks for the remaining three installments. Klarna will not charge fees as long as you make payments on time.
The app will send payment reminders to help keep you on track. If you miss a payment, Klarna will add it to your next payment after two unsuccessful collection attempts.
Pros and Cons of Buy Now Pay Later Plans
As long as you use BNPL responsibly, it will help you afford large purchases that you otherwise would not be able to buy.
Nevertheless, BNPL plans have the potential for misuse, often leading some shoppers to accumulate more debt than they can afford to pay.
Below are some of the pros and cons of the BNPL strategy.
Pros
Allows you to finance items you cannot afford to pay for in cash
Offers easy and instant approval
Pays off purchases in installments with no interest charges
Provides installment options that fit your budget
Requires no hard credit check
Does not affect your credit score
Cons
Charges late fees, depending on the provider you use
Does not improve your credit score even after you pay a BNPL payment plan in full
BNPL plans with a longer term may charge interest
Not all retailers accept the buy now pay later payment method
Offers no perks like rewards, points, and cashback
Encourages impulsive shopping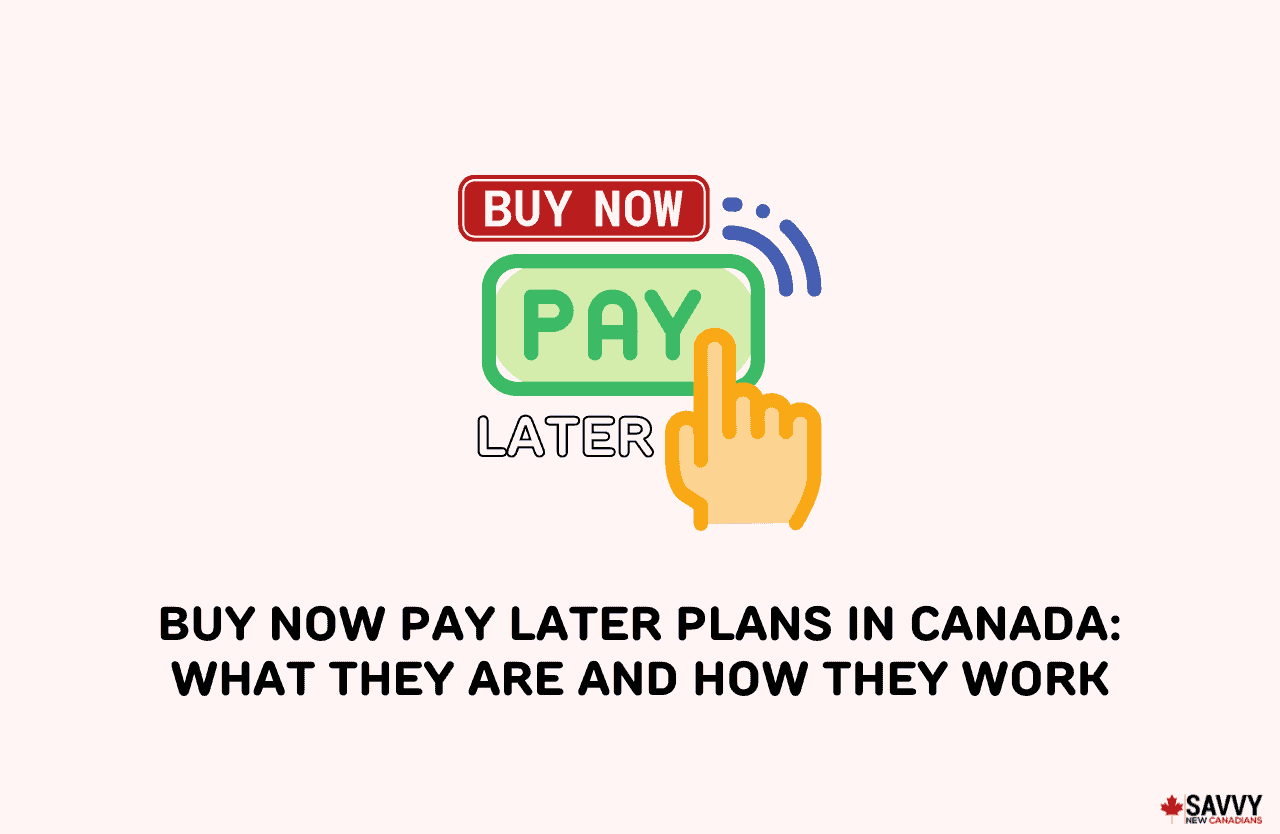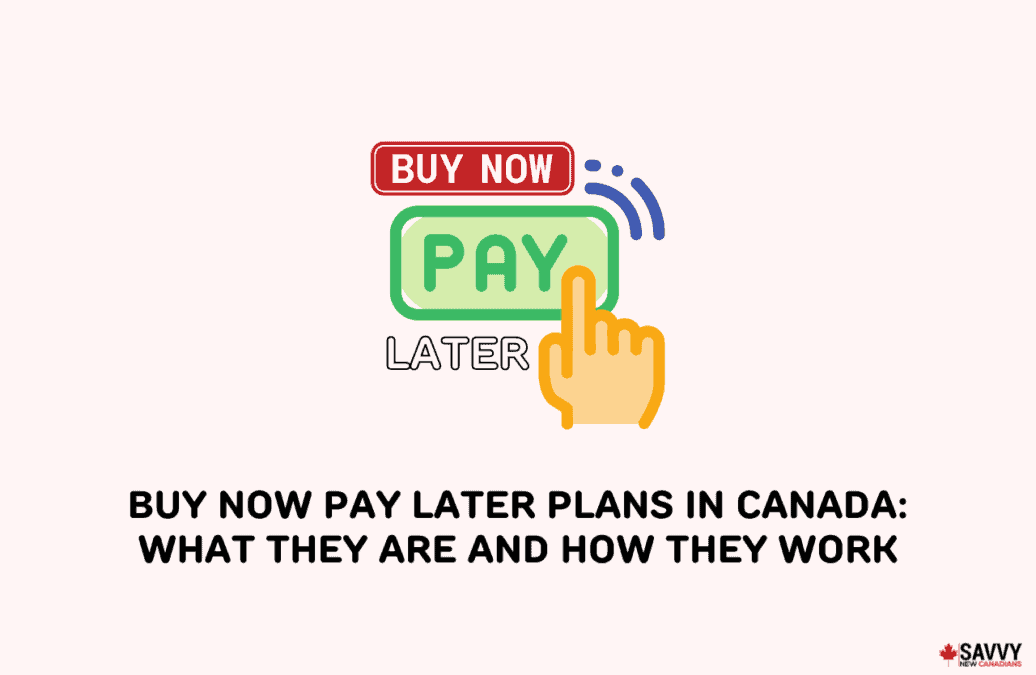 Buy Now Pay Later vs Credit Card Installment Plans
BNPL and credit card installment plans are excellent payment methods, depending on how and where you make purchases. Knowing the differences between the two will help determine the best option for your needs.
BNPL providers offer almost instant approval, often requiring only your basic information, which may result in a lower credit score.
Credit cards require a hard credit check and good credit before you can qualify.
BNPL does not offer perks like rewards and points.
Credit cards give opportunities to earn rewards and cashback, access cardholder benefits, and enjoy advantages such as purchase protection, miles, and insurance.
Some fees BNPL providers charge include late fees for missed or delayed payments (which some companies waive) and payment rescheduling fees.
Credit cards have interest charges and numerous fees (annual charges, balance transfer fees, foreign transaction fees, late payment fees, and cash advance fees) that add to your overall cost.
Buy Now Pay Later Alternatives
There are several alternatives to BNPL. Depending on your needs, these options can be practical methods to pay off your purchases.
Credit Card Installment Plans
A credit card installment plan lets you pay for your purchases in equal amounts monthly for a fixed period. It is essentially a BNPL scheme that comes with your credit card. Its purpose is to make it easier to pay down purchases by separating them from your card balance.
Personal Loans
A personal loan is a money you borrow from your lender that you pay back over time, usually with interest and fees, depending on your lender. It can be great for short- to medium-term borrowing since it usually has lower rates than credit cards.
Low-interest Credit Cards
A low-interest credit card offers significant savings by reducing the cost of your debt. Because you are paying less interest, you can repay your loan faster. To get the most savings on interest, apply for an introductory 0% APR offer.
Cash-back Credit Cards
This option lets you earn cashback from the money you spend making purchases. It pays you back a percentage of your expense or rewards you with points. It is important to remember that you need to pay off the balance in full each month and avoid going over your limit.
Line of Credit
A line of credit is a flexible type of loan that features a preset borrowing limit. It lets you borrow money when you need it as long as it does not exceed the maximum amount in the agreement.
Layaway Programs
A layaway program is a zero-interest plan that allows a customer to put a deposit on an item, which the seller will hold until the buyer pays the balance in full. The customer will typically make installments for a fixed period and pick up the item when the payment is complete.
In-store Financing
Some retailers offer in-store financing to help shoppers pay for their purchases. This option usually offers lower interest rates compared with using credit cards or personal loans. To qualify for this type of financing, you need to pass a hard credit check.
Should You Use a Buy Now Pay Later Plan?
A BNPL plan is a generally good idea for making purchases, especially larger ones. The straightforward approval process, absence of interest charges, and ease of setting payments are all factors that contribute to its popularity.
Even so, you must be financially responsible when it comes to payments. While many BNPL providers do not charge late fees, they can freeze your account to prevent you from making further purchases.
With BNPL plans, it becomes easier to purchase things you may not be able to afford on your own. The decision to use this method should be based on your financial situation and spending habits.
FAQs
Does buy now pay later hurt your credit score?
No, but failing to make your scheduled payments on time for your BNPL purchases will hurt your credit score. BNPL companies do not report payments to credit bureaus but may report missed payments that can impact your credit score.
How do you pay with buy now pay later?
Paying with a BNPL plan requires you to download a BNPL app on your device, get approval, and use it during checkout. Make a downpayment and pay off the remaining balance in a set number of interest-free installments. 
What credit score does Klarna require?
Klarna does not require a minimum credit score to approve your financing. It only performs a soft credit check using the general information you provide during signup.
What is needed to qualify for Affirm?
To qualify for Affirm in Canada, you must be the age of the majority of the province or territory where you live. You must also have a valid credit history in Canada.
Is PayPal Pay Later available in Canada?
PayPal Pay Later is available in the US. In Canada, the buy now pay later PayPal option is called Pay After Delivery, wherein you make payments 21 days after your purchase.