Looking for where to buy Monero (XMR) in Canada? This guide covers the top two Monero exchanges you can use.
Monero is a cryptocurrency project that takes privacy to the next level by using stealth addresses, transaction mixing, and more to conceal users' identities.
If you'd like to invest in Monero, we cover how and where to buy it below.
How To Buy Monero
1. Open an Account: You need an account at a crypto exchange that offers Monero.
Since this crypto asset is not as popular as Bitcoin or those seen as its alternatives, you are limited to only a handful of exchanges that support XMR.
2. Fund your account: After verifying your crypto account, fund it using Canadian dollars or crypto deposits from your external wallet.
3. Buy XMR: Place a 'buy' order for Monero. Some exchanges allow you to swap between cryptocurrencies, and you may not need fiat for this transaction.
4. Store Monero: After buying Monero XMR, you can leave it on your exchange wallet or move it to an external wallet.
Some examples of wallets that can hold Monero include Ledger (hardware) and Trezor.
Where To Buy Monero (XMR) in Canada
The top two cryptocurrency exchanges for Monero in Canada are:
1. Newton
Newton is a Canada-based cryptocurrency platform that offers Monero directly, alongside 70+ other coins.
Its top features include:
Available on all devices
FINTRAC regulated
Competitive fees
High liquidity
Instant verification for new clients
One of the widest selections of crypto assets.
The trading fee on Newton ranges between 0.50% and 2%.
There are no fees to deposit or withdraw cash, and network fees are covered up to $5 CAD when you withdraw your crypto.
Offer: Get a $25 bonus when you open an account and trade $100 in crypto.
Trade several popular coins
Excellent crypto broker for newbies
Up to 2.20% trading fee
Get a $25 bonus when you trade $100
2. Binance
Binance is the cheapest place to buy Monero (XMR).
That said, it has faced regulatory challenges in Canada and is not available in Ontario (residents of other provinces can still use it).
The platform supports hundreds of cryptocurrencies, including XMR, other altcoins, and stablecoins.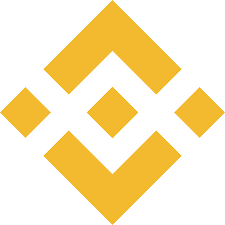 Trade hundreds of popular coins
Best for advanced crypto trading tools
Up to 0.10% trading fee
Get a 20% lifetime trading fee discount
How To Sell Monero
Selling Monero (XMR) is just as easy as buying it. The steps include:
Sign in to your crypto exchange account and search for your Monero wallet.
Place a 'Sell' order for XMR either at the prevailing market price or a specific price you prefer
When the order is filled, the cash proceeds are added to your fiat balance
What is Monero (XMR)?
Monero (XRM) is a cryptocurrency and a decentralized, open-source, opaque blockchain that focuses on privacy and security to make crypto transactions private and anonymous.
It was launched in 2014 by a group of seven anonymous developers, with rumours that Satoshi Nakamoto invented it.
The team behind Monero prioritizes privacy and security to make the network completely fungible, and ease of use and efficiency to make it quick and less expensive.
Thus, crypto payments can be made quickly at a low cost without any fear of censorship.
Monero blockchain uses advanced cryptography, like ring signatures and stealth addresses, to obscure sender and recipient details, including participants' addresses, amounts being transferred, wallet balances, and more.
To secure the network and achieve decentralization, Manero uses a proof-of-work (PoW) based mechanism called CryptoNight, where everyday computing equipment can be used to mine XRM. 
How To Store Monero
You can store Monero using a variety of hardware and software wallets.
The best hardware wallets for Monero include:
Software wallet options for Monero include:
Exodus Wallet
Guarda Wallet
MyMonero
Monero Canada FAQ
Is Monero legal in Canada?
Is Monero legal in Canada? Monero is not legal tender in Canada; however, it is legal for anyone to buy it in Canada.
How do I sell my Monero in Canada?
You can use any crypto exchange that supports Monero to sell it, such as Newton.
Is Monero a good Investment?
All cryptocurrencies are speculative investments, and you can lose or make money when you invest in Monero. If the crypto market does well, there's a chance that Monero will increase in price. If there's a prolonged bear market or the government bans Monero, its value could go to zero.
Related:
Disclaimer: Cryptocurrency is a volatile and speculative investment. If you decide to invest, we recommend you do your own research and only commit funds you can afford to lose. The author may own one or more of the crypto assets mentioned in this article.