Looking to buy Hedera Hashgraph (HBAR) in Canada? This guide covers how and where to buy Hedera coins and the crypto exchanges that support it.
Hedera is a popular public network that is considered an alternative to blockchains and is used to power decentralized applications.
Read on to learn about how it works and more.
What is Hedera?
Hedera is a cryptocurrency platform that allows individuals and businesses to create and deploy decentralized applications(DApps). It was founded by Dr. Leemon Baird and Mance Harmon and launched its mainnet in 2019.
Hedera uses a new type of distributed ledger technology called Hashgraph and was designed to eliminate limitations such as instability and slow performance faced by blockchain-based platforms.
To stand out from other platforms and achieve speed and scalability at a low cost, Hedera restricts the number of nodes involved in validating transactions by allowing only approved nodes to timestamp and order transactions.
That helps achieve quick finality and reduces the likelihood of changes to the state of completed transactions. Hedera claims that its network can handle over 10,000 transactions per second, with an average transaction fee of $0.0001 per transaction.
The Hedera network is governed by the Hedera Governing Council, a group of 39 members, with some of the top businesses like IBM, LG, and Boeing acting as nodes within the network
HBAR, the network's native token, is an energy-efficient cryptocurrency used to power Hedera services, compensate nodes, and staking to help secure the network.
How To Buy Hedera
Follow these steps to buy Hedera Hashgraph in Canada:
Open an account at a crypto exchange that allows its customers to buy and sell HBAR
Fund your crypto account with Canadian dollars or deposit crypto from another exchange or your personal wallet
Buy the amount of Hedera you need and either store it on the exchange or move it to a hardware wallet like Ledger Nano X
Where To Buy Hedera Hashgraph in Canada
The following crypto exchanges and brokerage platforms offer Hedera:
Newton
The Newton crypto trading platform offers Hedera and 70+ other crypto coins.
This user-friendly broker is great if you are a beginner and you can fund your account using Interac e-Transfer or bank wire. You can also deposit crypto.
Trading fees on Newton range between 0.50% and 0.70%, and fiat deposits or withdrawals are free.
Newton secures most of its digital assets using cold storage.
Trade several popular coins
Excellent crypto broker for newbies
Up to 0.70% trading fee
Get a $25 bonus when you trade $100
Binance
Binance is the world's largest cryptocurrency exchange and it supports the Hedera Hashgraph coin and hundreds of others.
This platform is not available in Ontario.
Trading fees on Binance vary based on your account tier and can be up to 0.10%.
Crypto.com
Crypto.com is one of the largest crypto exchanges in the world with hundreds of cryptocurrencies available, including HBAR.
You can fund using multiple fiats, crypto deposits, and also pay with a credit card if eligible at your location.
The trading fees at Crypto.com are up to 0.50%.
If you are looking for a crypto credit card, Crypto.com offers them as well.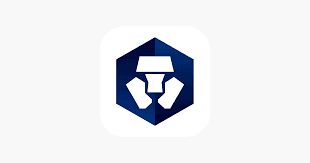 Offers 200+ popular coins
Has a crypto app for beginners
Up to 0.40% trading fee
$25 bonus when you stake for Visa card
NDAX
NDAX is a top Canadian crypto exchange with extremely low fees and 30+ coins including Hedera HBAR.
This platform is well suited for both beginners and experienced crypto traders.
You can fund your account using Interac e-Transfer, wire transfer, bank draft, or crypto deposits.
The trading fee on NDAX is 0.20%. Fiat deposits are free and you pay a $4.99 fee when you withdraw.
Coinbase
This U.S.-Based crypto exchange is also available to Canadians and you can use it to buy and sell Hedera.
The trading fees on Coinbase are up to 0.50%, with varying fees for fiat deposits and withdrawals. Learn more in this review.
Hedera Cryptocurrency Wallet
You can store HBAR in your crypto account wallet or move it offline to a hardware wallet for better security.
Top HBAR hardware wallets are:
Is Hedera a Good Investment?
Although Hashgraph handles faster transactions (compared to Bitcoin and Ethereum), it hasn't seen as much fanfare or attention as the other top 10 cryptocurrencies by market capitalization.
That said, there is a chance it could really do well in the future.