Looking for where to buy EOS in Canada? This guide covers the top EOS exchanges you can use.
EOS is a scalable platform for developing, hosting, and running decentralized applications (DApps) and smart contracts.
Read on to learn about how to invest in EOS.
How To Buy EOS in Canada
1. Open an account: Create an account at a cryptocurrency exchange that offers EOS. Because this altcoin is not as popular as Bitcoin, Ethereum, or Solana, only a handful of exchanges support it in Canada.
2. Fund your account: After opening your crypto account, fund it using Canadian dollars or transfer in your existing crypto assets from an external wallet.
3. Buy EOS: Place a 'buy' order for EOS. Some exchanges offer EOS-crypto and EOS-CAD pairs, so you may not need fiat currency to buy EOS.
4. Store EOS: It is generally advised to keep your cryptocurrency offline using a hardware wallet like Ledger. You can also leave your EOS assets on the exchange.
Where To Buy EOS (EOS) in Canada
The top cryptocurrency exchanges offering EOS in Canada are:
1. Netcoins
Netcoins is a Canada-based crypto brokerage offering Enjin Coin, Chiliz, and a host of other altcoins. It is owned by BIGG Digital Assets, a company listed on the Canadian Securities Exchange (CSE).
Its top features are:
Multiple coins, including ENJ
0.50% trading fee; free deposits and withdrawals
Crypto Visa Card – Netcoins Pay
User-friendly platform for beginners
Almost instant account verification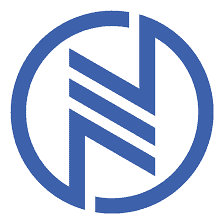 Trade several popular coins
Excellent crypto broker for newbies
Up to 0.50% trading fee
Get a $25 bonus when you trade $100
2. VirgoCX
VirgoCX is a Canadian cryptocurrency exchange with multiple coins and competitive trading fees. It offers EOS and several other popular assets.
Its top features include:
Trading fees start at 0.50%
Great for newbies and expert crypto traders
Accessible on all devices
Offers instant ID verification
FINTRAC-registered MSB


Trade several popular coins
Great crypto broker for newbies
0.50% to 2.50% trading fee
Get a $20 bonus when you deposit $100
3. Binance
Binance is the largest cryptocurrency exchange in the world. It offers EOS and hundreds of other altcoins and stablecoins (over 300 coins).
Top features of Binance include:
Available on all devices
Very low trading fees at 0.10% or lower
Multiple funding options
Offers crypto staking so you can earn interest on your crypto assets
Crypto derivatives markets
NFT marketplace
Software wallet (Trust Wallet), and more
Crypto Card
Note that Binance is not available to residents of Ontario.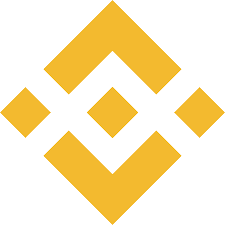 Trade hundreds of popular coins
Best for advanced crypto trading tools
Up to 0.10% trading fee
Get a 20% lifetime trading fee discount
4. Newton
Newton is a Canadian crypto brokerage platform available in all provinces and territories. It is one of the best places to buy EOS. Its top features are:
Instant verification
70+ coins, including EOS
Up to 2% trading fee with free deposits
Canada-based and FINTRAC-registered Money Service Business (MSB)
User-friendly for beginners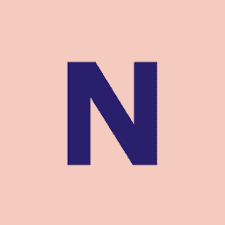 Trade several popular coins
Excellent crypto broker for newbies
Up to 2.20% trading fee
Get a $25 bonus when you trade $100
How To Sell EOS
Selling EOS (EOS) is just as easy as buying it. The steps are:
Sign in to your crypto exchange account and search for your EOS wallet.
Place a 'Sell' order for EOS at either the current market price (market order) or a specific price you prefer (limit order).
When your sell order is completed, the cash proceeds are added to your fiat balance.
What To Look For in an EOS Crypto Exchange
You should consider several factors when choosing an exchange to invest in EOS and other cryptocurrencies.
Some of my top considerations are:
Trading fees: Choose a crypto exchange that has competitive trading fees. Fees eat into your investment returns, and the lower they are, the better.
Security: Investigate the security measures put in place by the exchange to secure your assets. Security features can include 2-factor authentication, cold storage, insurance, etc.
Crypto selection: Confirm that the exchange offers the coins you plan to buy and sell.
Funding options: It is better to have multiple ways to fund your account, such as crypto deposits, debit cards, Interac e-Transfer, credit cards, bank wire, etc.
Crypto withdrawal options:  The exchange should allow you to withdraw your crypto to an external wallet if you so wish.
What is EOS?
EOS stands for Electro-Optical System.
It was founded in 2018 and works as an open operating system based on the blockchain to provide DApps developers with the tools and services they need to build and scale business applications.
The EOS blockchain aims to be bigger, better, and faster than Ethereum by running millions of transactions per second compared to Ethereum's 15.
The EOS.IO platform manages and controls the EOS blockchain, and provides usability features like cloud storage, a web toolkit for interface development, server hosting, user authentication, and self-describing interface/database schemas to make it easy for developers to create and maintain DApps.
The EOS token is the native cryptocurrency that powers payments on the EOS network.
To access and use the EOS blockchain and resources, developers must hold the EOS token to get bandwidth and storage on the blockchain.
How to Store EOS
You can store EOS using a variety of hardware and software wallets.
The most popular hardware wallets in Canada are:
EOS Canada FAQs
Is EOS legal in Canada?
While EOS is not legal tender in Canada, it is legal for anyone to buy it in Canada.
Is EOS a good investment?
EOS, like every other cryptocurrency, is a speculative investment, and you can lose or make money when you invest in it. If the crypto market does well, there's a chance EOS will increase in price. If there is a prolonged crypto bear market or the government bans EOS, its value could go to zero.
How do I get EOS coins in Canada?
You can easily buy EOS in Canada using Netcoins, Binance, VirgoCX, or Newton.
Related:
Disclaimer: Cryptocurrency is a volatile and speculative investment. If you decide to invest, we recommend you do your own research and only commit funds you can afford to lose. The author may own one or more of the crypto assets mentioned in this article.