This guide covers how and where to buy Axie Infinity (AXS) in Canada if you are looking to get into crypto gaming or bet on the price of AXS tokens.
Axie Infinity is a popular Pokemon-style game based on the Ethereum blockchain.
If you love video games and crypto, Axie Infinity combines many popular features in both spaces including virtual reality (metaverse), non-fungible tokens (NFTs), gaming, and its own governance token (AXS).
It is in some ways also similar to other crypto gaming platforms like Decentraland and The Sandbox.
Read on to learn about crypto exchanges that offer Axie Infinity in Canada and whether it is legit.
How and Where To Buy Axie Infinity (AXS) in Canada
You can buy Axie Infinity on a cryptocurrency exchange that supports it using Canadian dollars or by trading for another crypto coin.
To get started, open an account at your preferred exchange and verify your identity.
Fund your account with fiat (CAD or USD) from your bank account or transfer existing crypto from an external wallet.
Search for "Axie Infinity" or "AXS" and place a "buy" order or trade.
After purchasing AXS, you can either leave it on the exchange or move it offline to a hardware wallet like Ledger Nano S or Ledger Nano X for safekeeping.
Best Crypto Exchanges To Buy Axie Infinity
The top 5 crypto trading platforms offering AXS (Axie Infinity) in Canada are:
Wealthsimple Crypto
NDAX
Newton
Coinbase
Crypto.com
NDAX
Founded in 2018, NDAX is one of the top crypto exchanges in Canada.
It provides access to 30+ coins including Axie Infinity and several others (COMP, LTC, BTC, ETH, XRP, FTM, LUNA, MANA, USDC, HBAR, AVAX, etc.).
You can fund your account with Canadian dollars using Interac e-Transfer, bank wire, bank draft, or transfer in your existing crypto coins.
Fees: Trading fees cost 0.20%. There are no fees to deposit funds and withdrawal fees vary.
Trade several popular coins
Access to one-click trades and advanced tools
0.20% trading fee
$10 bonus when you deposit $100
Wealthsimple Crypto
Wealthsimple Crypto is one of the best crypto trading platforms for beginners who want to buy AXS.
In addition to Axie Infinity, it also supports 50+ other coins/tokens including LINK, BTC, ETH, CRV, MATIC, SOL, SUSHI, YFI, UNI, SNX, and more.
If you are also interested in trading stocks and ETFs, you can use the Wealthsimple Trade app to accomplish this easily.
This platform supports funding via bank transfer.
Fees: Trading fees range between 1.5% and 2%; fiat deposits and withdrawals are free.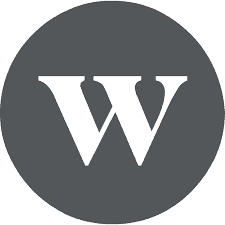 Trade several cryptocurrencies
Excellent trading platform
1.5% to 2% trading fee
Get a $25 bonus when you deposit $150
Newton
Newton is a Canada-based crypto broker founded in 2018.
It allows users to buy and sell Axie Infinity (AXS) plus 70 other coins (BTC, ETH, BAT, LRC, ATOM, SAND, GALA, ALICE, ANKR, CHR, ZRX, AAVE, etc.).
You can fund your Newton account using Interac e-Transfer, bank transfer, or direct crypto deposits.
Fees: Trading fees are up to 0.70%; fiat withdrawals and deposits are free.
Promotion: Get a $25 bonus when you open an account and trade at least $100.
Trade several popular coins
Excellent crypto broker for newbies
Up to 2.00% trading fee
Get a $25 bonus when you trade $100
Coinbase
Coinbase is one of the largest cryptocurrency platforms in the world. It is based in the U.S. and supports over 90 cryptocurrencies including AXS.
To fund your Coinbase account, you can use a bank transfer, crypto deposit, credit, or debit card.
Fees: Trading fees are up to 0.50%; withdrawal and deposit fees vary.
Other crypto platforms available to Canadians who want to buy Axie Infinity are Crypto.com, Binance, Gemini, and OKEx.
What is Axie Infinity (AXS)?
Axie Infinity is a blockchain-based crypto game built on the Ethereum blockchain. It was created in 2018 by Sky Mavis and his team of about 25 employees.
Partially owned by its players, the play-to-earn game allows players to raise, collect, battle, and trade NFT-based creatures called Axies.
The trading and battling game also enables players to collect tokens that the game generates and also sell NFT items such as in-game real estate, accessories, and Axies they breed on the game's NFT marketplace.
Axie Infinity uses two cryptocurrencies to facilitate activities, namely:
Axie Infinity Shards (AXS): It's the main token needed to unlock the game. It also serves as the governance token to allow AXS holders to take control of the future of the game. AXS can also be traded on major crypto exchanges.
Small Love Potion (SLP): Used to reward players for their time in the game, completing in-game activities, and beating opponents. It can also be traded on DEXs like SushiSwap or Uniswap.
Currently, AXS is ranked as the 28th cryptocurrency on CoinMarketCap with a market cap of more than $5.8 billion.
Axie Infinity Wallets (How To Store AXS)
Since Axie Infinity is an ERC-20 token, you can store it on any hardware wallet that accepts Ethereum.
Examples include Ledger Nano X and Ledger Nano S. You can also use the Trezor wallet, Trust Wallet (mobile wallet), or Atomic Wallet (software wallet).
Axie Infinity also has its own Ronin Wallet for storing your Axies and other NFTs you buy on the Axie Infinity marketplace.
Be careful when downloading or using crypto wallets online as hackers are often looking for ways to steal your coins.
Is Axie Infinity Legit?
Axie Infinity appears to be a legit gaming platform you can use anywhere in the world.
That said, it should be noted that AXS tokens are not legal tender in Canada (the same goes for all cryptocurrencies).
Regardless, you can legally buy and sell Axie Infinity coins using the platforms listed above.
Is Axie Infinity (AXS) a Good Investment?
If the Axie Infinity gaming platform continues to grow, AXS price could also perform well and give its holders a healthy return.
There are currently no guarantees that AXS and other blockchain-based gaming platforms will achieve widespread adoption, so its long-term investment value is unclear.
Related:
Disclaimer: Cryptocurrency is a volatile and speculative investment. If you decide to invest, we recommend you do your own research and only commit funds you can afford to lose. The author may own one or more of the crypto assets mentioned in this article.